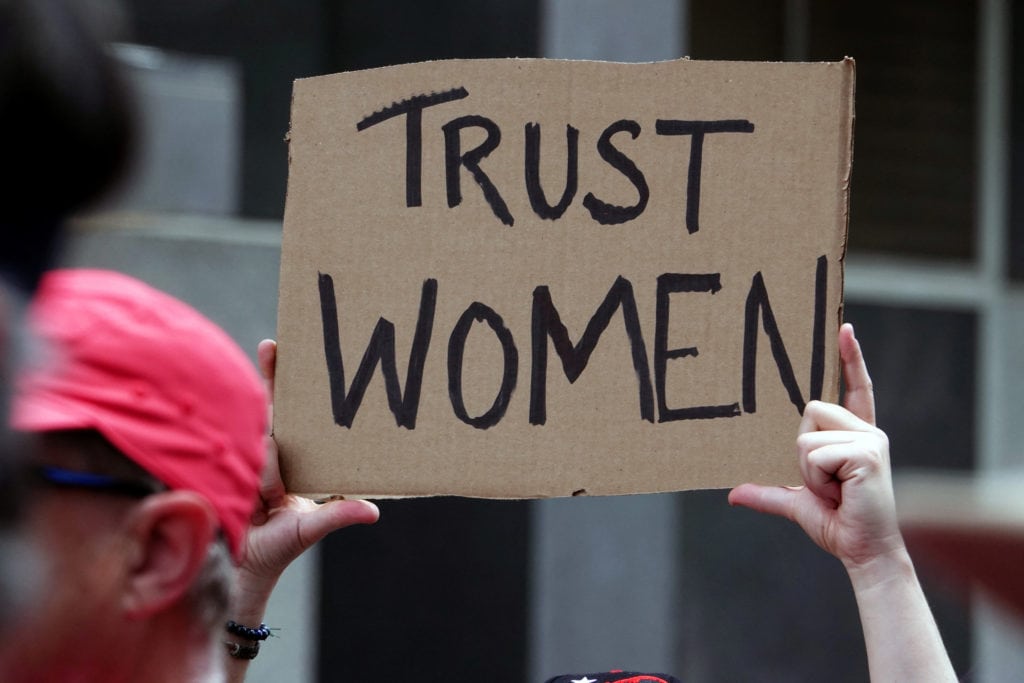 "No votes about us without us!"
Sen. Lauren Book is calling for an amendment to the state Constitution that would mandate abortion laws can only be approved if half the members of each legislative chamber is made up of women.
Now, Agriculture Commissioner Nikki Fried is backing up the Senator.
Book has filed a joint resolution (SJR 60) pushing for a constitutional amendment. The amendment would alter Article III, Section 7 of the constitution, which lays out the process to pass bills through the Legislature.
"[N]either house may vote on a bill that would affect access to abortion services unless at least half of the members of that house are women," reads the proposed language.
Women currently make up 12 of 40 members in the Florida Senate (30 percent) and 36 of 120 members of the Florida House (30 percent).
The measure is in response to restrictive abortion bills that have been passed in neighboring states Georgia and Alabama.
Florida lawmakers have also proposed bills restricting abortions, as recently as last Session.
Indeed, Rep. Mike Hill has said he would introduce a bill modeled off of Alabama's new law, which essentially outlaws all abortions. Hill says he plans on bringing that law forward in 2020.
But Book and Fried are hoping to stop that effort.
"Women will lead and win the fight to make our own decisions," Fried wrote on Twitter in support of Book's proposal. "Women's rights are human rights."
Book responded to Fried's support, tweeting, "No votes about us without us!"
With President Donald Trump appointing two Supreme Court justices during his first presidential term, state lawmakers have begun passing restrictive laws with the aim of setting up a challenge to Roe v. Wade and Planned Parenthood v. Casey.
Those two Supreme Court cases serve up the bulk of women's right to an abortion, while laying out the circumstances where regulation is allowed by the states.
Women will lead and win the fight to make our own decisions. Women's rights are human rights.

I'm ready to fight alongside you on this, @Book4Senate!https://t.co/mjyNX54C6r

— Nikki Fried (@nikkifried) August 5, 2019
💪🏻💪🏼💪🏽💪🏾💪🏿 No votes about us without us! #prochoice #prowomen #5050 #fightlikeagirl @PPFA @PPact @FAPPA https://t.co/yBcFDJbyoZ

— Lauren Book (@Book4Senate) August 5, 2019