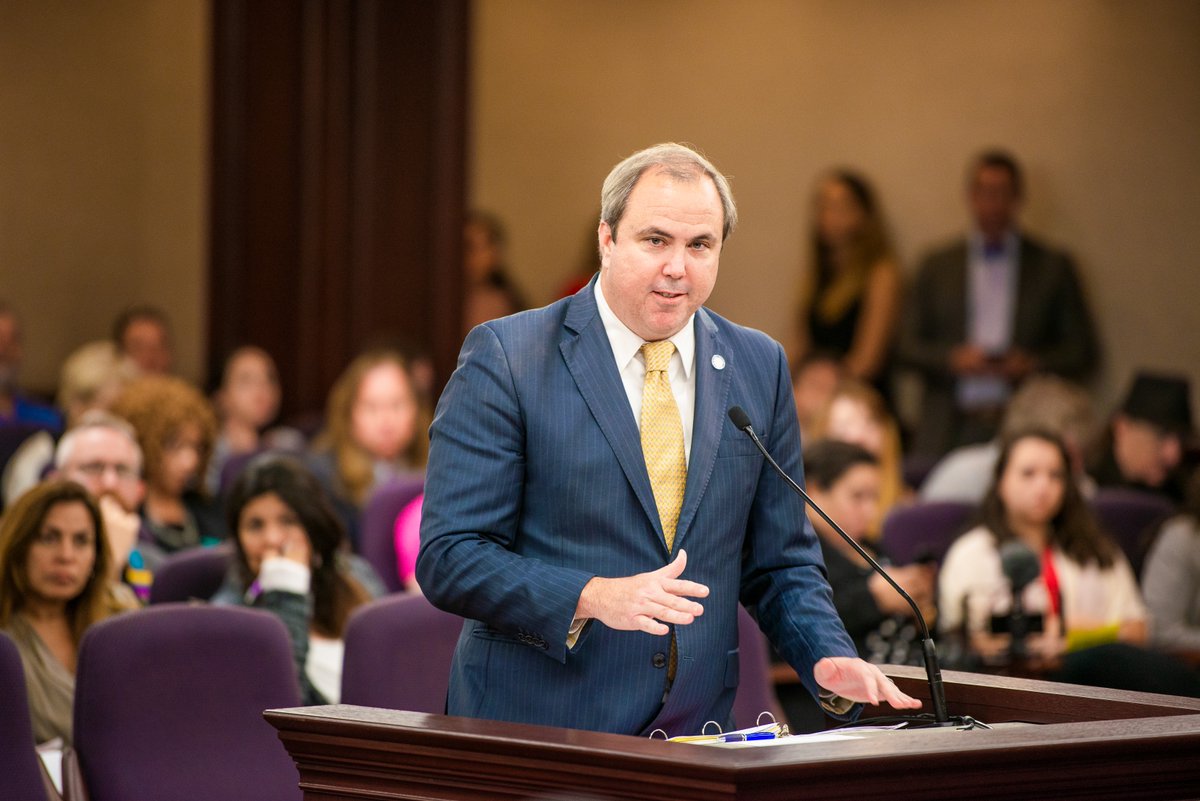 Delay comes amid amplified national rhetoric around the issue.
A controversial listening tour on immigration issues has been postponed.
State Sen. Joe Gruters said emotions around the issue run too high at this moment.
"The rhetoric across the political spectrum is so charged right now that in order to have a truly productive listening tour we've decided to postpone to a later date," Gruters told Florida Politics.
Gruters and state Rep. Cord Byrd, a Neptune Beach Republican, intended to kick off a tour of select cities on Aug. 19. The lawmakers served as chief sponsors for a so-called sanctuary cities ban signed into law by Gov. Ron DeSantis this year.
Last week, the tour announced it would add a stop in Miami after many called for the immigrant-rich community to be included, as reported by the Miami Herald.
Now, it appears more likely the stops will happen during the next Legislative Session.
Byrd and Gruters also recently attended the National Conference of State Legislatures. Both men were asked about their immigration bill this year, so Gruters know interest remains high.
The postponement of the tour comes a week after a mass shooting in El Paso that left 31 dead. And, ironically, the video made by Gruters to announce the tour was filmed in El Paso.
An arrest affidavit obtained by the Washington Post shows suspected shooter Patrick Crusius told police his intended target was "Mexicans." Authorities are also looking at a manifesto published minutes before the shooting that decried a "Hispanic invasion of Texas."
All this elevated the discussion of white supremacists in the U.S. and tied the issue to immigration. Sources close to Gruters said he doesn't want a listening tour conflated with such nationalist rhetoric.
Ultimately, sources said delaying the tour seemed the right thing to do. It also would help avoid conflating immigration with gun control, another issue raised in part by the Texas mass shooting.
The tour had already been accused of focusing the tour more on electoral politics because a political committee was footing the bill.
Gruters maintained the entire time he wants people from all sides of the debate to attend tour events. He has invited some lawmakers critical of the sanctuary cities bill to attend.
He also said immigration remained his top issue right now. The Senator also co-introduced an E-Verify bill last year with state Sen. Aaron Bean that did not move. He expects that issue to come up again this Session.