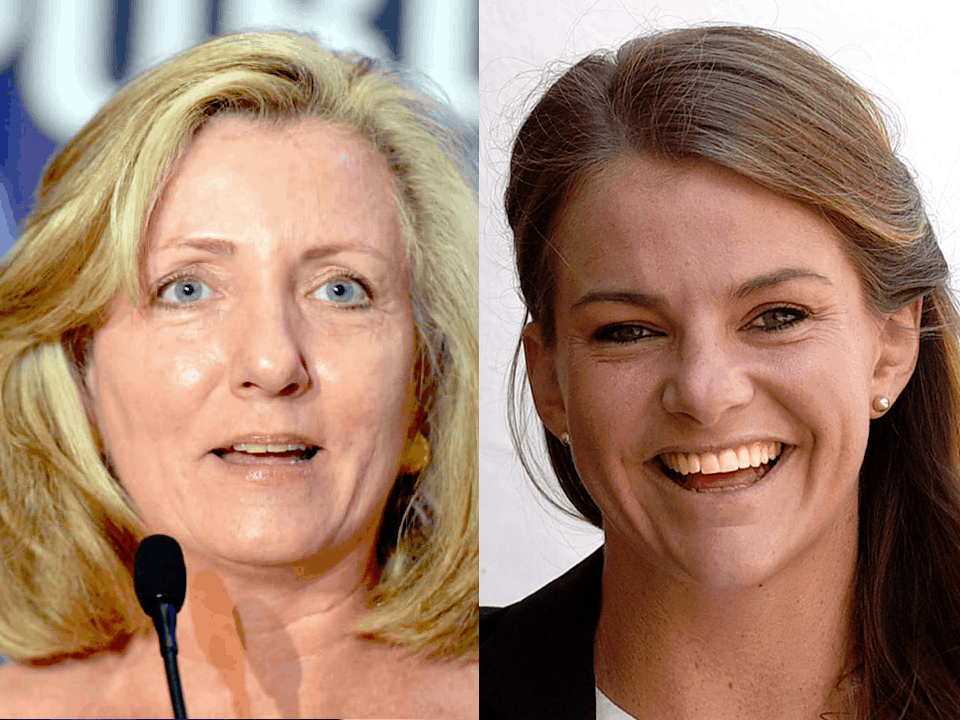 Nature of GOP primary shifted with Democratic incumbent Margaret Good leaving race.
Republican House candidate Donna Barcomb raised under $2,000 in fundraising the same month the Democratic incumbent left the race.
Now Republican Fiona McFarland boasts nearly a two-to-one edge in financial resources — before counting money from her political committee.
Notably, much of her money comes from Texas and New York.
The race in total has seen more than $150,000 now raised on the Republican side alone. That's significant in Florida House District 72, a Democratic held seat that Republicans badly want to flip this year.
And chances to do so increased significantly after incumbent state Rep. Margaret Good announced she will challenge U.S. Rep. Vern Buchanan for Congress.
It's the second relatively light month for Barcomb. She pulled in $1,900 in July, after raising $1,200 in June.
She did pick up support from at least one high-profile backer. Sarasota County Commissioner Nancy Detert, a former state senator, gave $100 to Barcomb, one of five individual donors reporting giving in the month.
And of course, that came after some solid fundraising in April and May. The Sarasota County Charter Review Board member has raised a respectable $49,565 to date; she also put in a $9,000 candidate loan. And she has spent just $5,015 through July.
But Barcomb now substantially trails her primary opponent.
McFarland, after announcing a significant haul immediately at July's close, posted her full reports Monday.
She ultimately pulled in $44,840 in July, bringing total contributions to $86,990. McFarland also tossed in a $20,000 loan earlier this year. She has spent around $4,750 this far.
"I'm humbled by the support I've received in the first tow months of the campaign and it motivates me to keep up the work," she said. "I worried having to take time deployed with the Naval Reserves would impact things, but overall, I'm pleased with how we closed the month."
Much of that comes from out of state. Energy executive Westy Ballard, Jewish Leadership Council Vice President David Dangoor and Kinney Oil Company owners Jeremy and Holly Kinney were among $1,000 donors to the Naval reservist's campaign account.
Among local supporters, West Villages general manager Marty Black gave $500.
The out-of-state money comes largely through a personal network in New York, she said. Her brother, Andrew McFarland, lives in Texas and helped her tap donors there, she said.
She's planning her first local fundraiser on Sept. 18 at Caragiulos, a restaurant owned by the family of former Sarasota County Commissioner Paul Caragiulo.
The McFarland-associated committee Friends of Sarasota raised nothing in July. It has raised a total of $10,000 so far and spent $484.
So far, only one Democrat — attorney Drake Buckman — has filed soon Good's departure. He jumped into the race on Aug. 2 and won't post his first numbers until next month.