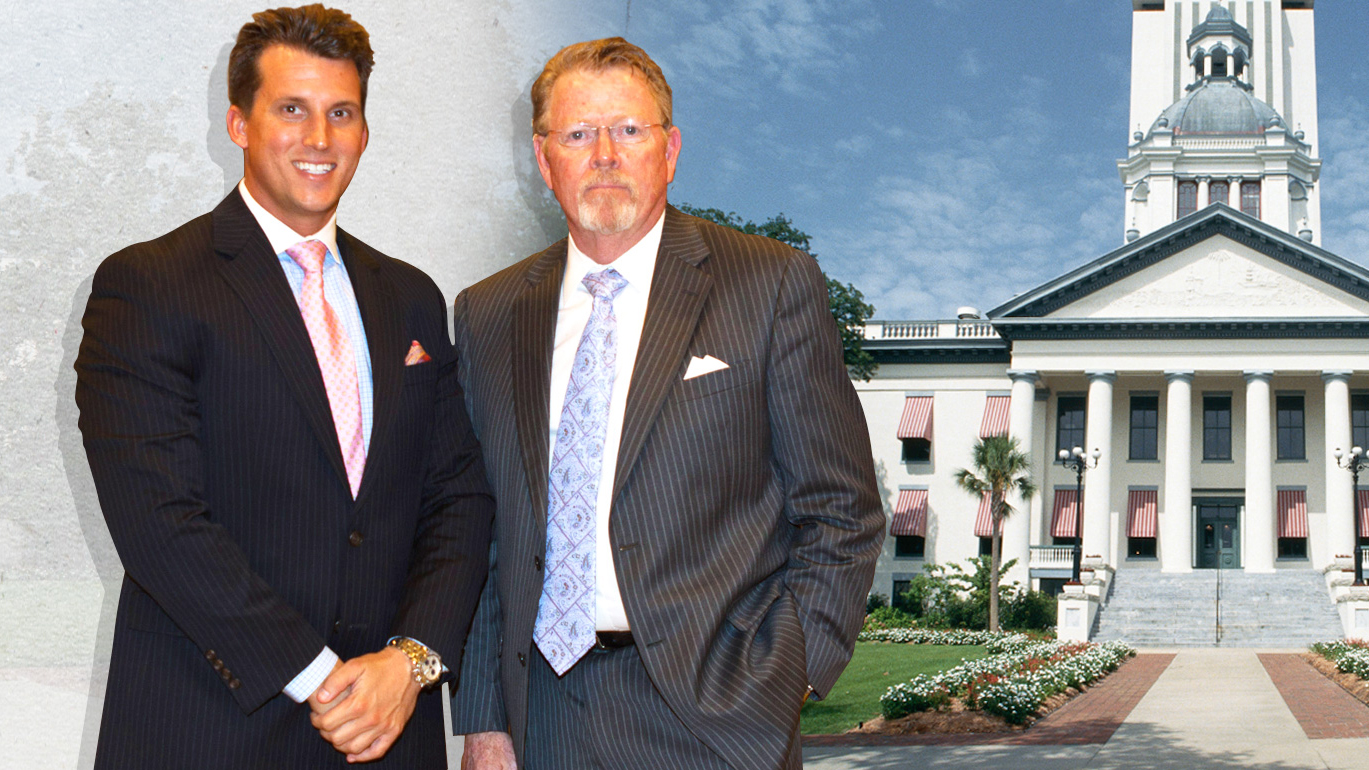 The duo reeled in $490,000 in the second quarter.
The two-man team at Capitol Alliance Group reeled in nearly $500,000 in lobbying pay last quarter, besting their performance for the first three months of the year.
New compensation disclosures show Jeff Sharkey and Taylor Patrick Biehl earned $490,000 between April 1 and June 30. Legislative lobbying accounted for $255,000 of that sum, and executive branch lobbying netted the pair another $235,000.
Florida lobbyists report their pay in ranges covering $10,000 increments. Florida Politics uses the middle number of each range to estimate overall pay.
CAG's legislative lobbying report shows 14 clients paid $15,000 apiece for the firm's help in the second quarter while another nine chipped in $5,000 each. The executive report has a similar breakdown: 14 principals in the $10,000 to $20,000 range and five in the under-$10,000 range.
The solid report was comes alongside solid performance during the 2019 Legislative Session.
CAG makes its bones representing high-tech companies and emerging markets. The pair have long worked with SpaceX, Tesla and Hyperloop Transportation Technologies, all three of which are owned by tech billionaire Elon Musk.
2019 saw them add a pair of new trade groups — the Florida Blockchain Alliance and the Florida Hemp Association.
Both were big winners in the 2019 Legislative Session.
FBA is celebrating legislation that created the Florida Blockchain Task Force to study how blockchains, the algorithms behind cryptocurrencies such as Bitcoin and Ethereum, can be used in state government.
The Florida Hemp Association, formerly known as the Florida Hemp Industries Association, was a supporter in the push to bring hemp farming to the Sunshine State. That effort was successful, and CAG is keeping busy exploring the industry's potential.
"There's been great interest in hemp among Florida's farmers," Biehl told Florida Politics. "We have been traveling the state and educating and listening to Florida's agricultural industry all summer long."
They're also fresh off meetings with Naeem Khan, a fashion designer who has outfitted celebrities ranging from Michelle Obama to Taylor Swift, and he's considering bringing the fiber to the runway.
Other noteworthy principals working with CAG include the PGA Tour, Quicken Loans and Jimmy Buffett's Margaritaville Holdings.
Adding up the bottom lines on the firm's compensation reports show their overall earnings fell between $350,000 and $750,000 for the reporting period.
The median earnings estimate is a $20,000 increase over Q1, when they earned an estimated $470,000. Sharkey and Biehl are also on pace to exceed their total earnings for last year, which rang in at $1.5 million.
Florida lobbyists and lobbying firms must name their clients when they sign lobbying agreements and must report their earnings from each client on a quarterly basis. Reports for the second quarter are due Aug. 14.