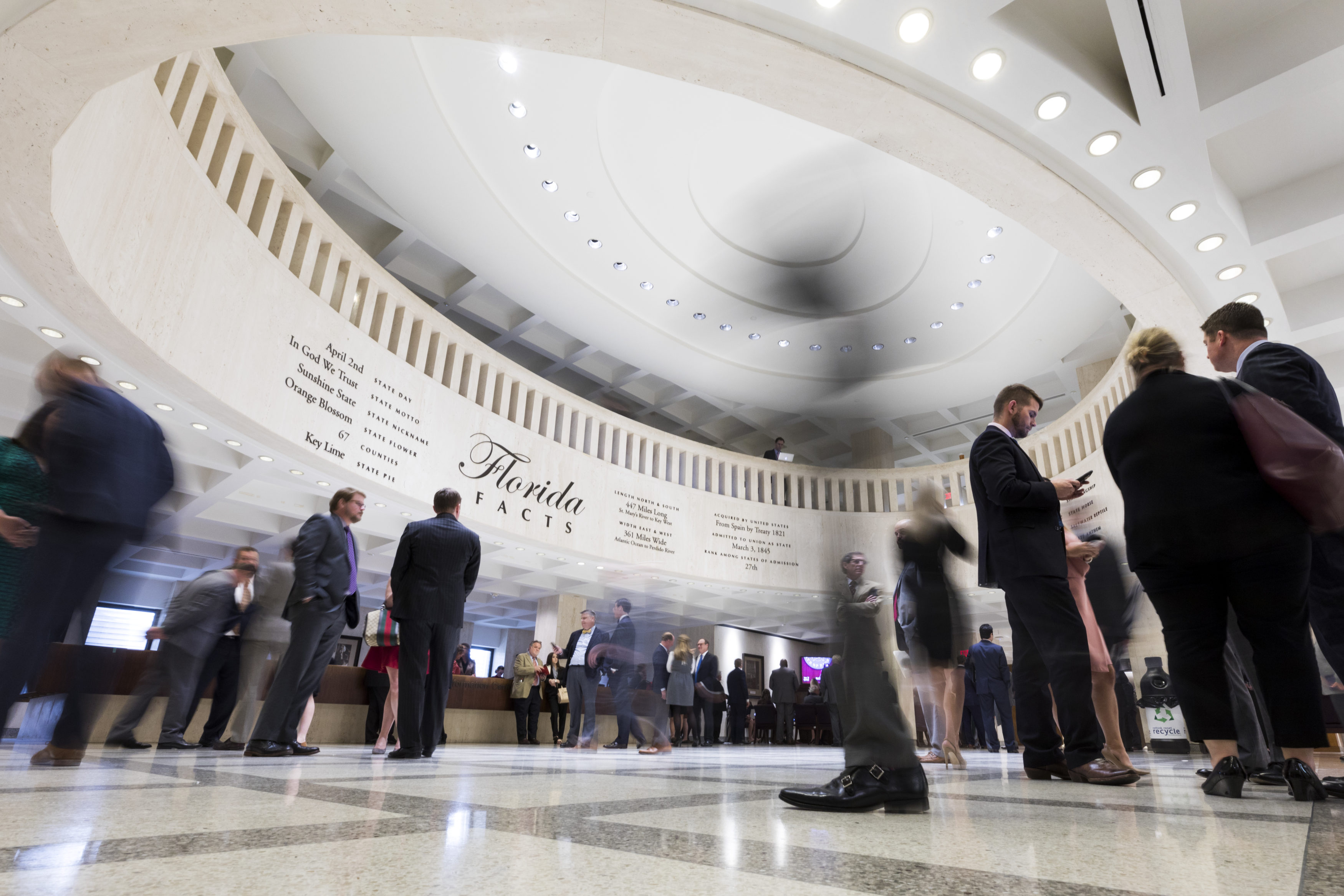 Newly filed compensation reports show the team at lobbying firm Colodny Fass  earned an $570,000 in pay during the second quarter.
Most of that sum — $345,000 — was earned lobbying the Legislature. Another $225,000 came in via executive branch lobbying.
Lobbying firms report their pay from each client in $10,000 ranges. Florida Politics tallies the middle number of those ranges to estimate quarterly compensation.
Pitching in on the Q2 effort were firm co-founder Mike Colodny and lobbyists Katie Webb, Douglas Bruce, Jodi Bock Davidson, Niki Donner, Sandy Fay, Nicole Graganella, Claude Mueller, and Nate Strickland.
In all, they represented 49 clients.
Four of those principals split the top spot on the firm's legislative compensation report with payments of $25,000 over the three-month reporting period.
Following American Property Casualty Insurance Association, Florida Peninsula Insurance Company, HCA Healthcare and WellCare Health Plans were a dozen contracts that paid an estimated $15,000 apiece.
The remainder of Colodny Fass' second quarter clientele paid up to $10,000 apiece for the firm's services in the Legislature.
The team's executive branch compensation report was led by Ascendant Holdings and FedNat Insurance Company, both of which paid an estimated $25,000.
Another set of insurance interests fell in the $15,000 range, including Florida Peninsula Insurance Company, Granada Insurance Company, Lexington National Insurance Corporation, Prepared Insurance Company and Star Casualty Insurance Company.
Overall, Colodny Fass reported earning between $250,000 and $500,000 lobbying the legislature and between $100,000 and $250,000 lobbying the Governor and Cabinet.
Based on the pay ranges for their clients, the firm could have earned as much as $740,000 in the second quarter. That keeps pace with the first quarter and puts them on track to earn up to $3 million in 2019.
Florida lobbyists and lobbying firms must name their clients when they sign lobbying agreements and must report their earnings from each client on a quarterly basis. Reports for the second quarter were due Aug. 14.