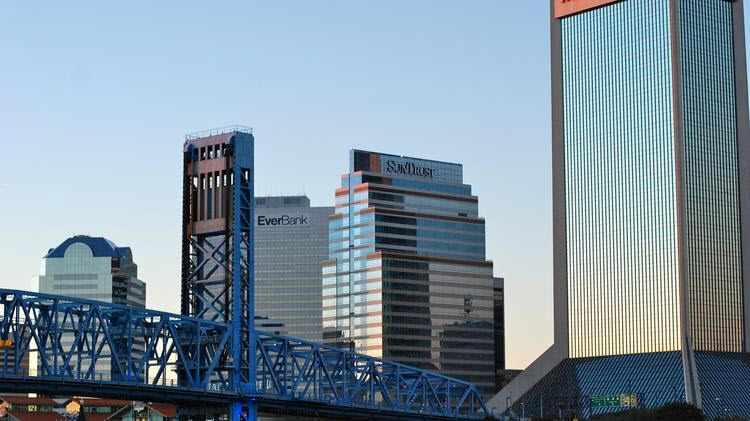 2023 is not far away.
The 2019 Jacksonville Mayoral election was never in doubt, with Republican incumbent Lenny Curry not even facing Democratic opposition.
However, 2023 is wide-open, one to be contested after eight years of a Curry administration that has cut its own swath in city politics.
With that in mind, expect a contested and crowded field.
Some local politicians already look (and sound) like candidates. Some may be putting out feelers already.
Though a lot will change in the next few years, here are a few names to watch.
Expect periodic follow-ups to this piece as more is known.
Daniel Davis: The Jacksonville Chamber of Commerce head has bided his time, offering key support for Curry and his agenda.
Davis, a former state lawmaker and City Council President, has had a unique position. And unique connections.
A review of Davis' Twitter feed looks mayoral, showing him at the center of many of the city's initiatives, ranging from Enterprise Florida meetings to photo-ops and meetings with the most powerful Republicans in the state.
A polished speaker, conversant with city and state policy priorities, and cognizant of the machinery needed to make things happen. Davis is worth watching in the next few years, especially in his current role on the St. Johns River Water Management Board, to which Gov. Ron DeSantis appointed him last month.
Mike Williams: The Jacksonville Sheriff has connections to Gov. Ron DeSantis. Key advisor Kent Stermon is central to both men's orbits, and Williams was floated briefly as a potential Lt. Gov. candidate.
These are positive auguries. But there is a major negative: Jacksonville's spiking homicide rate.
In year five of the Williams and Curry administrations, despite rhetoric and budget focus, murders are still a problem.
In a sharp-elbowed multi-candidate primary ahead of the first election in March, it would be easy for some operative to float the "He was Sheriff for eight years … but he couldn't keep us SAFE" type ads.
The Republican field will be crowded.
Molly Curry: Her name was floated during the campaign that just concluded, and her viability ultimately is linked to how Curry handles various narrative challenges in the next couple of years.
Privatization of JEA, the changes that will happen at the Kids Hope Alliance, the aforementioned murder rate, and whatever other drama emerges from the administration: she will, should she run, encounter questions.
Molly Curry has maintained high approval ratings, and the Mayor's political operation has been judicious in spotlighting her historically. If she should make that run, a la Jenn Bradley for her husband's Senate seat, she will be in the role of defending the Curry legacy.
Al Ferraro: Word is the plainspoken second-term Republican City Councilman is exploring a run. Whether he can get traction in a crowded field is a different matter.
Ferraro's signature issue thus far has been ending "adult arcades," hotbeds of violence in some of the city's more distressed neighborhoods.
Ferraro has yet to have a turn on the City Council's marquee committees, Finance and Rules, a sign of how Council Presidents have regarded him. It's up to him to make voters feel differently.
Joyce Morgan: One would assume a strong Democrat will run, and Morgan may be the complete package.
She's taken strong, populist positions on issues ranging from the school tax referendum (in favor of a 2019 vote) to cannabis decriminalization.
A former television reporter/personality, Morgan understands better than anyone in this field how to work the only media most Jacksonville voters care about.
Can that get her to the runoff election? Possibly!
Garrett Dennis: Dennis, Curry's main irritant on City Council, long ago realized he couldn't do business with the Mayor's Office. He won reelection in 2019. He teased running for Mayor then.
The Democrat will be uniquely positioned to make his case over the next few years. While he likely won't get to chair Rules or Finance again, he doesn't need those platforms at this point.