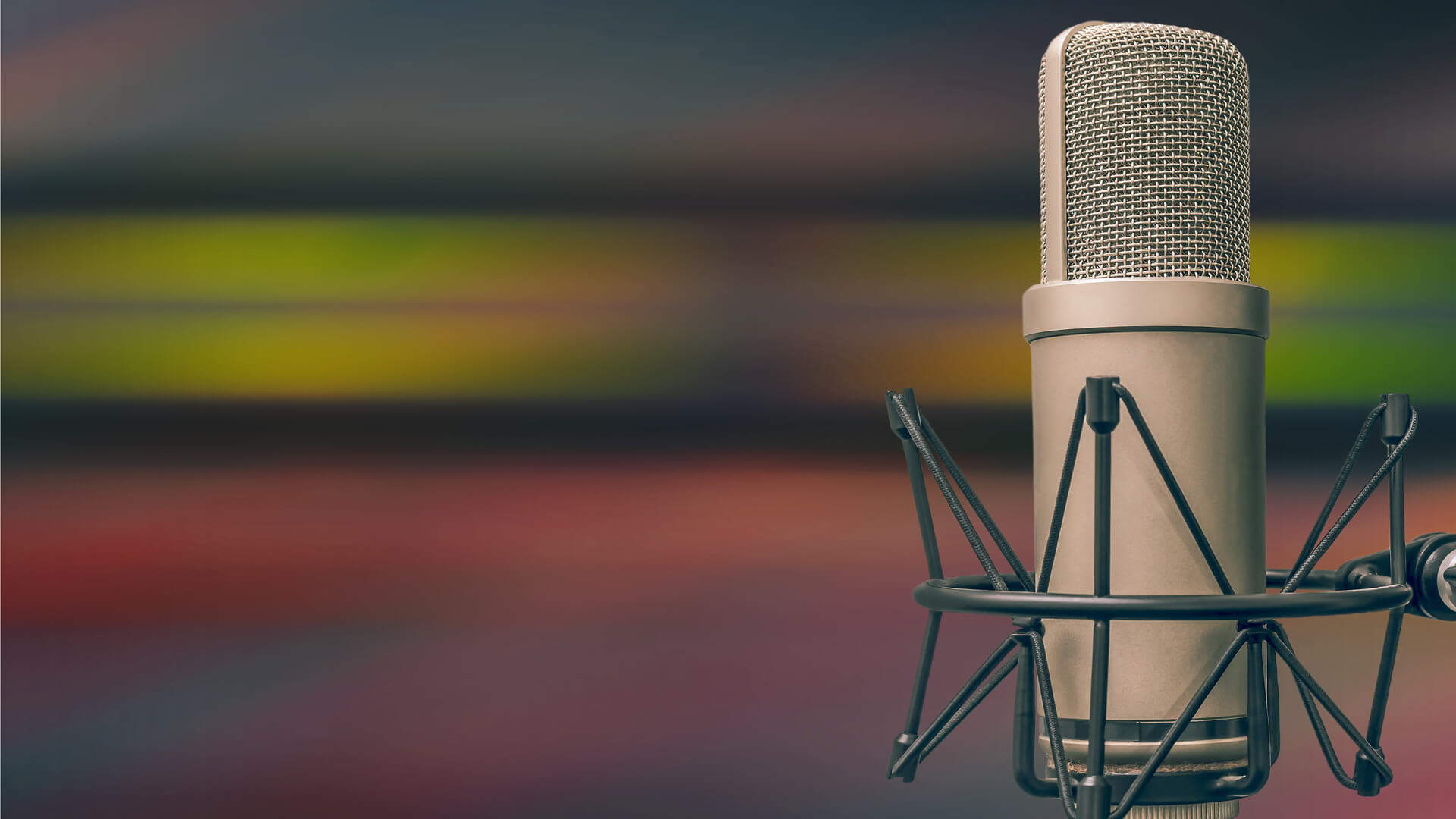 Today's podcast is going through a revolution, much like blogging in the early 2000s.
Podcast power activate!
Remember the goofball superheroes Wonder Twins on Super Friends?
They would form a shape of something and help the team at the Hall of Justice with battling evil, etc. Sometimes a dog was with them, sometimes it was a monkey.
For me, it made for a very confusing childhood. They should try and make a modern redo of those two jokers.
Meanwhile — not at the Hall of Justice — everyone in the state and the nation seems to be in the podcast business in 2019.
The number of podcasts have skyrocketed from a few to just about everywhere you look. I'm sure you noticed.
Earlier this month, the local Chamber of Commerce (Tallahassee) podcast invited me to discuss their annual conference. It was an awesome experience.
Their team said it was one of their most-listened to podcasts ever; I had lots of people tell me it was "actually" pretty good.
What kind of compliment is that, by the way? Sigh.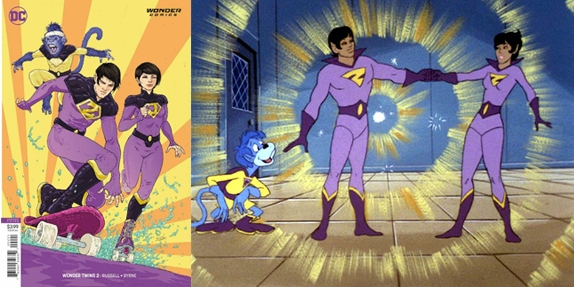 Jay and Sarah at the Chamber have a nice " studio" with good sound, as there is nothing worse than background noise in a podcast.
They have good microphones (a must) since you have to have crisp sound in order to deliver an authentic message to your audience.
Plus, if you are going to film the cast, take into consideration good lighting, as all of these factors lead up to how your podcast is perceived and the effect on your brand.
A lousy cast can just as well drive people away from your message and brand versus drawing them in.
Quality content, that is kind of important too.
As a rule of thumb, make sure to talk about something you would want to hear. In regards to the Chamber cast, they wanted me on the show as I had been to the aforementioned conference 13 times in a row; they wanted a "veteran" to discuss how to have a positive experience at their gig.
Also, I think veteran is a nice way of them saying "old," but I'll take it. You can check out the podcast here.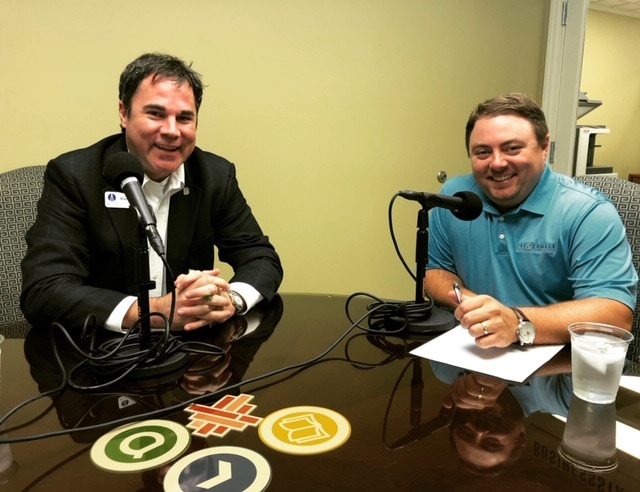 Right before this podcast, I did another one with our business partner Michael Winn. We talked cybersecurity for your business.
That too was a very positive experience, Michael is crushing it with views and some of his casts are ranked Top 10 nationally. (Mine did not crack the Top 10, but very close, maybe)
You can see him and his firm Digital Opps listed No. 4 on Spotify below. Congrats, brother.

Today's podcast is going through a revolution, much like blogging in the early 2000s.
In 1999, there were 23 "blogs" on the internet; by 2006, the number was over 50 million.
Speaking of blogs, I did one of those too at the Chamber Conference, which I am sure you need to see also.
So, the original date of podcasts is usually thought to be around 2004. And two guys named Dave and Adam get the credit for inventing the term (according to this timeline).
The numbers of actual podcasts are approaching the 1,000,000 mark — there are podcasts for everything.
Here in our great state is a Florida Men podcast, all about Florida Man up to no good. Part comedy and part true crime, it sounds wonky, so count me in.
Down in Miami, the Florida Roundup busts out the news with a rotating band of journalists. Plus, what sounds better than talking real restate, just real estate? There is a podcast for that, have no fear.
There is also one for all you political junkies reading this, it's called He Said, She Said. You should check it out, it is first-class work, really fantastic.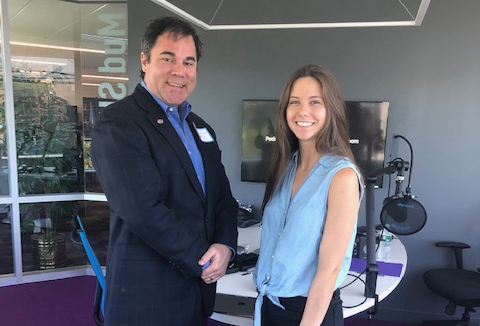 Who knows what the next messaging tool in tech and branding will be, but all I know is that podcasts are here to stay (for now) as the Apple podcast platform hit 50 billion downloads last year. Pretty amazing.
Time to get back to it; for me, that means, another podcast.
For this one, I got on a flight Wednesday for JFK and then motored over to Connecticut to be on a partner's podcast Thursday morning. This partner is an incredible company called Datto and they are in the Disaster Recovery business.
We talked about their response to Hurricane Michael (which was epic) and all things Datto.
Specifically, they sent a team down to Tallahassee the day of the storm to assist our clients with recovery efforts the day after and beyond. We were able to bring in cellular internet connectivity to entities without internet and keep those businesses that had to be up in business (insurance companies, beer distributors — no joke — the beer must flow, etc.).
It was a wonderful opportunity to create a unique narrative to share with their audience, and I was glad they included our company.
The podcast will be out soon; If you haven't thought about getting into the podcast game to promote your brand, firm, business, candidate, legislation, favorite sports team, etc. — now is the time.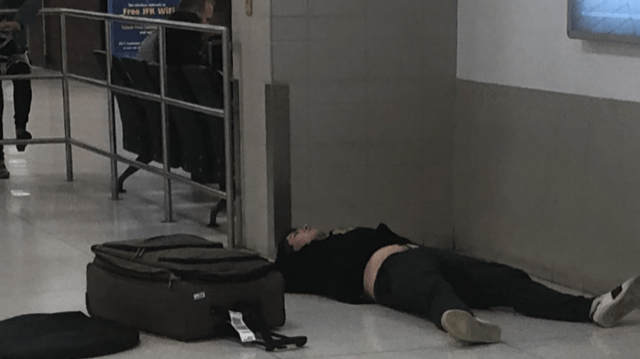 ___
Blake Dowling is CEO of Aegis Business Technologies. H, e can be reached at [email protected] and (starting Sept. 5) his very own podcast. Stay tuned for details.