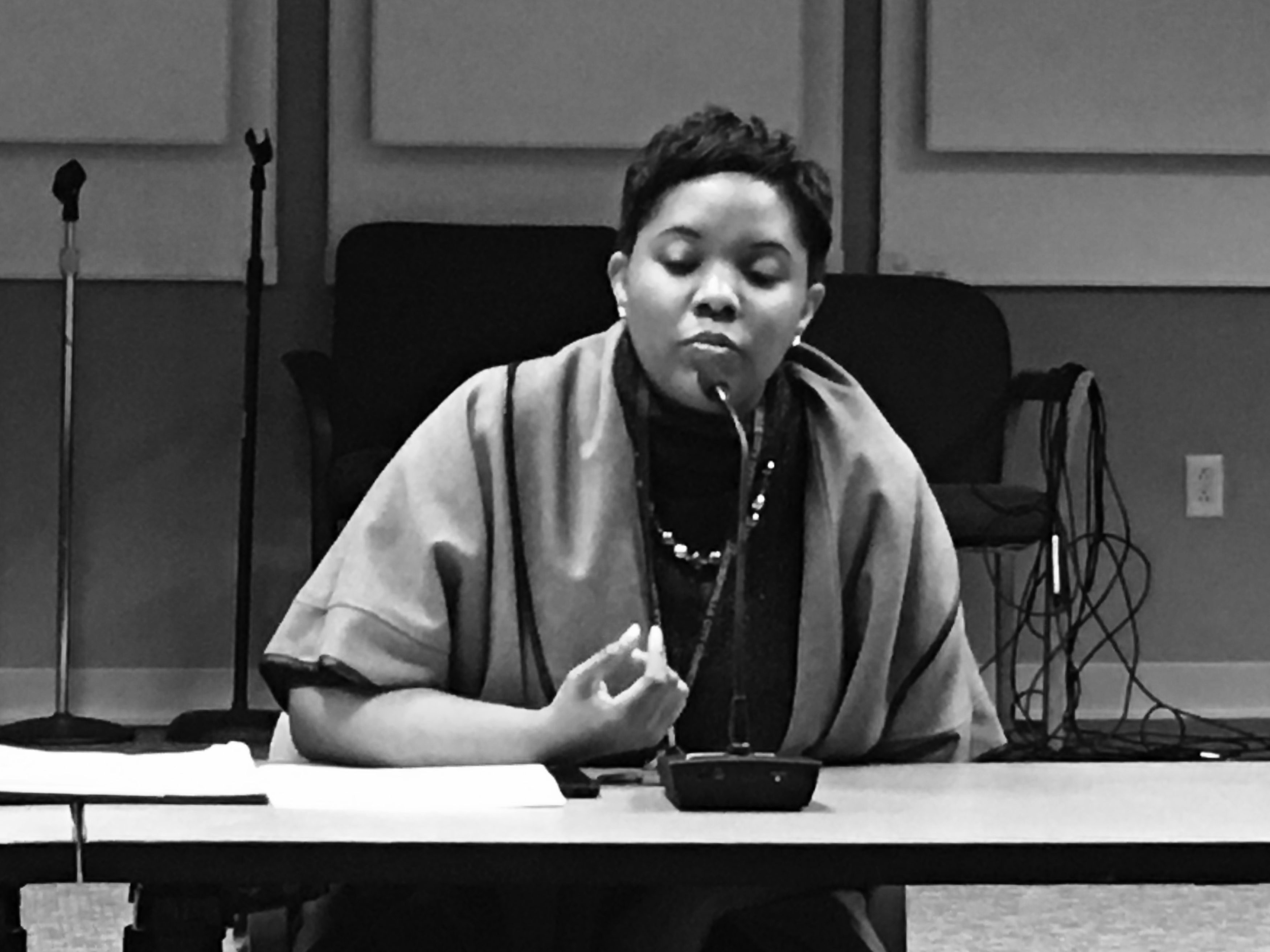 Defendant's witness list is being questioned.
A former Jacksonville City Councilwoman turned pro se co-defendant in a federal fraud trial will close the week with a motion hearing.
Katrina Brown, now defending herself against a raft of charges relative to misusing grants and loans intended for her family's barbeque sauce company, will be in court Friday afternoon at 3:30 p.m..
At issue: a couple of motions.
One regards Brown's list of witnesses.
Judge Marcia Morales Howard contends that list has some material omissions, such as "names and addresses and why that witness's presence at trial is necessary to her defense."
Brown will have an in camera hearing about this motion with her standby counsel, raising the question that she may be urged, again, to reconsider defending herself against federal prosecutors.
A second motion seeks to exclude charts and exhibits from the government that detail the alleged conspiracy to defraud that involved her and a co-defendant: former Council colleague Reggie Brown.
These would include financial records of the companies involved, such as Katrina Brown's CoWealth (which received and then disbursed federal and local grant money), and shell companies allegedly set up by Reggie Brown, which prosecutors contend provided phony invoices to move money to the principals.
CoWealth originally borrowed $2.65 million from Small Business Administration lender Biz Capital, in addition to $380,000 from the city of Jacksonville and $220,000 of grants, for the sauce plant.
In total, the Browns (who are unrelated) face 38 counts.
The pair face a compendium of charges, including conspiracy to defraud, 13 counts of mail fraud, 13 counts of wire fraud, six counts of illegal monetary transactions (money laundering charges, all of them involving checks of over $20,000), two counts of attempted bank fraud (trying to secure a loan using forged information), two false statements to a federally insured institution.
Jury selection begins Sept. 18; the trial commences Sept. 23, and arguments will take at least a week.
Katrina and Reggie Brown were removed from office last year by Gov. Rick Scott. Katrina ran for re-election and lost; Reggie Brown, who teased a Senate primary against Audrey Gibson, would have been termed out.