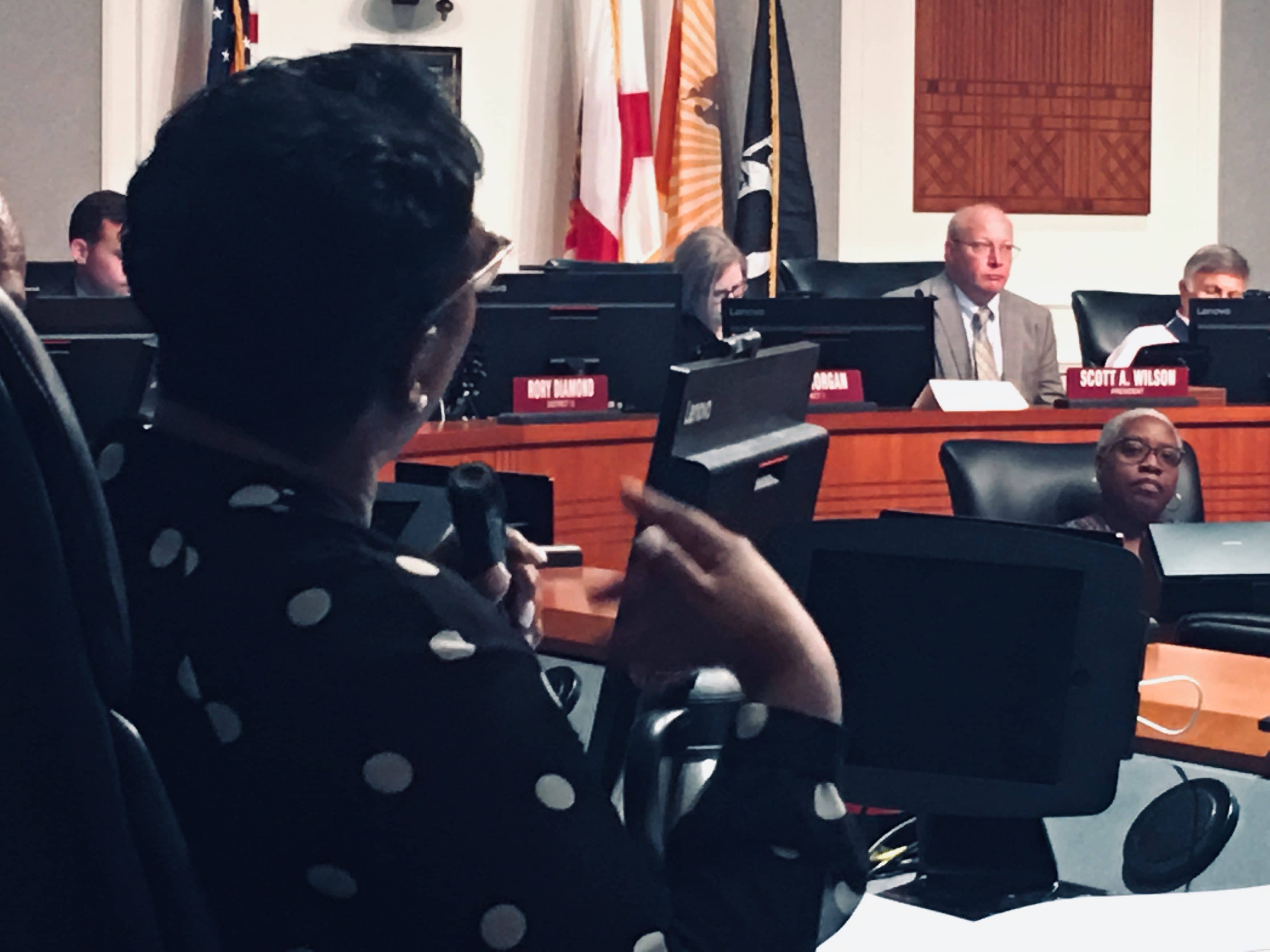 Elected supes are rare in big counties.
On Friday afternoon, the Jacksonville City Council Rules Committee planned to consider a motion to oppose proposed changes to the local school board.
But before they could do that, the bill was changed.
Ordinance 2019-595 would express opposition to a proposed "local bill" in the state Legislature that would allow the Jacksonville Mayor to appoint the Duval County School Board.
Hours before the meeting, the local bill proposed was changed. The new version scraps that and seeks an elected superintendent, a move that would align Duval with 41 other counties in the state.
Some see a political context.
Local Bill J-1 was drafted in August by state Rep. Jason Fischer, a former School Board member.
Fischer is an ally of Mayor Lenny Curry, and Curry wants an elected Superintendent — currently an appointed position.
Fischer explained the changes Friday, saying there was "no better way to strengthen voters' voices and control over their local school system than to elect the Superintendent."
Despite the last-minute change, Rules Committee member Matt Carlucci, who introduced the original legislation, urged voting to oppose the appointed school board in the agenda meeting.
But in the regular meeting, Carlucci pushed for deferral, saying that he wanted a sunshine meeting to discuss the new bill.
Councilman Garrett Dennis wondered why Carlucci suddenly had a change of heart, and why not all Council members had timely access to the new legislation.
"Sometimes in the name of reform we impede a natural body from doing its duties it's been doing well for many years," Carlucci said.
Councilwoman Brenda Priestly-Jackson also wondered why this was deemed an amended bill, noting that it's completely different. She also wondered why some but not all knew that the changed bill was coming.
Expect more debate in the coming weeks. An elected school superintendent may be a heavy lift.
Former Mayor and current City Council Vice President Tommy Hazouri said last month that "no large county should have an elected school superintendent."
Potential changes to the way schools are governed in Duval County comes just as the relationship between the City Council and the School Board is at a low ebb.
Last week, the Jacksonville City Council withdrew a referendum on a half-cent sales tax to benefit Duval County schools capital needs.
This withdrawal was the latest twist in a monthslong saga that has seen bill deferments and no clear consensus: a choose-your-own-adventure novel with a circular narrative.
The Duval Delegation meets Oct. 30, leaving the Council some time for more twists and turns.