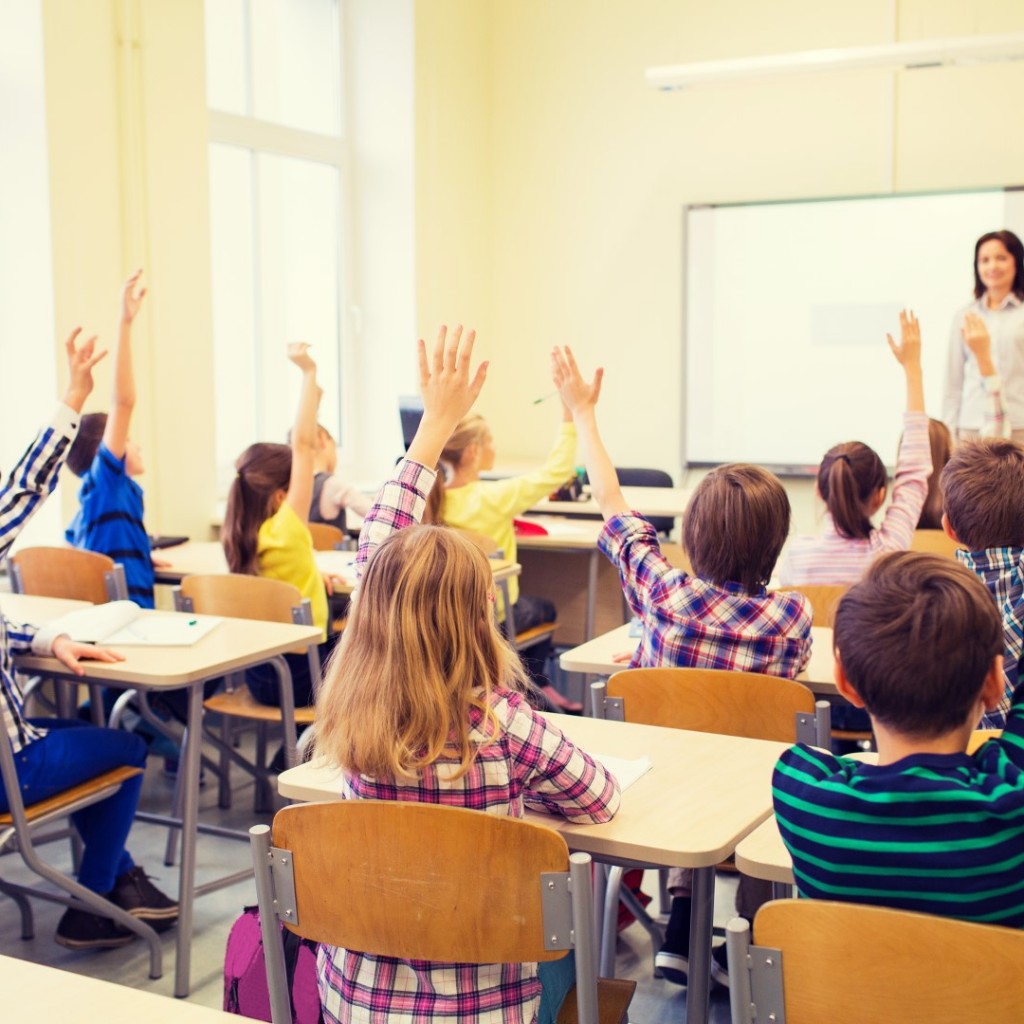 Report suggests Gardiner students saw delays in scholarships, but ineligible families approved for FTC vouchers.
Step Up For Students has been handing out opportunity scholarships without checking on eligibility. At the same time, processing errors likely delayed disabled students from receiving their school vouchers on time.
A new Auditor General report exposed the embarrassing findings as Florida expands its school choice offerings.
But Step Up For Students leaders say problems largely came from haste to serve as many people as possible amid changing deadlines.
Gardiner Scholarships
The audit found that Step Up For Students has consistently fallen short in distributing Gardiner scholarships. Those vouchers specifically serve students with intellectual disabilities like autism, cerebral palsy and Down syndrome.
In the 2018-2019 school year, that meant that while 9,917 students applied for Gardiner scholarships, 583 of those failed to receive the vouchers purely because documents weren't properly verified.
"Step Up Application Processors forgot to check the verification documentation certification fields in the application system before the data was uploaded," the audit reads.
"In addition, Step Up had not established supervisory review and approval procedures to confirm the accuracy and completeness of the application data before, or detect any incorrect or missing information after, the data was uploaded to the FDOE (Florida Department of Education)."
The error in processing was exposed after a concerned parent called to find out why funding was never approved for a student. Because the problem was detected, the 583 students wrongly left waiting did have scholarships approved.
Patrick Gibbons, Public Affairs manager for Step Up For Students, said the problem stemmed a change in state regulations.
"With regards to the delay in funding, this was due to a change in policy intended to help get scholarships funded faster," he said. "Prior to this policy change, parents received funds in September or even October."
Step Up worked with DOE to develop a way to get eligible renewal scholarships funded in August, and most applicants did.
"We discovered and corrected the error and those 583 students received funding in September, which would have been considered normal in past years," Gibbons said. "None of these children were denied funding due to this short-term error."
The audit notes the students received funds but said mistakes at the agency should not unnecessarily delay funding from reaching students.
"Notwithstanding, since scholarship funding is on a first-come, first-served basis, there is an increased risk that students experiencing an application processing delay for Gardiner Program Scholarships may not receive funding," the audit makes clear. "According to Step Up records, during the 2018-19 school year, initial funding for the Gardiner Scholarship Program was exhausted in August 2018, resulting in approximately 800 students being placed on a waiting list."
Auditors say problems could be erased if processors make sure all information for applicants gets completed when applications are filed with the DOE. That includes supervisors double-checking work.
FTC Scholarships
At the same time that special needs students got bogged down in bureaucratic efforts, the opposite problems existed with Florida Tax Credit scholarships.
Step Up For Students failed to properly evaluate household incomes to make sure these vouchers only went to eligible students.
Last year, these scholarships were awarded based on household income. Families earning 185 percent of the federal poverty line or less see direct certification. Those earning between 185 and 260 percent of the poverty level get awarded on a number of criteria.
But a number of errors were made in a sampling of applications audited. One family's eligibility was based on a single month's income, and a student was awarded a $3,259 scholarship. Another family received the same size scholarship after failing to report annual income.
A closer look revealed in both cases that incomes were too high to qualify for the scholarships at all.
"Absent documented consideration of appropriate eligibility criteria, such as frequencies in household income, during the eligibility determination process, there is an increased risk that scholarships will be awarded to ineligible recipients or for incorrect amounts," auditors wrote.
Gibbons said Step Up For Students, in this case, had to deal with competing direction from the state and federal government.
"Step Up followed the explicit language of the U.S. Department of Agriculture's written guidelines on income under the National School Lunch program and used these guidelines to calculate student eligibility," he said.
"However, the AG's office disagreed with this method in the 2018 report and recommended a new calculation."
Regardless, Step Up For Students was already in the process of implementing state direction when the audit findings were published.
"The most recent finding in the audit isn't so much about repeating those same calculations as it has to do with the timing of the AG report itself," Gibbons said.
"By the time the Auditor General made the finding last year, we had had already finished processing the vast majority of applications for the following school year. We accepted the Auditor General's recommendations last year and made steps to fix the issue for the 2019-20 school year applications."
Auditors say it's on Step Up For Students to ensure precision oversight for these applications.
"Step Up should implement effective system edit controls to prevent improper scholarship awards," the report recommends.
"Such enhancements should include documented, independent review of the information entered into the Scholarship Administration System data fields to confirm the accuracy of the scholarship eligibility determination and award amount."
And Step Up For Students must with the state to make sure the eligibility errors already made get resolved quickly.
Auditors note that these problems have existed before, and Step Up For Students has failed to address past mistakes.
"According to Step Up management, Step Up did not contact the FDOE regarding the errors found in calculating eligibility for 2015-16 and 2016-17 awards or request direction regarding how to remedy those awards," the report notes.
"Insofar as the FDOE has direct oversight of the FTC Program, we continue to believe that FDOE input should be solicited in resolving FTC Program eligibility errors."
On this, Step Up For Students leaders take some issue at the findings of auditors.
"As for contacting the DOE, the scholarships awarded in these years were in accordance to our longstanding policy on how to calculate eligibility and we did not view them as errors that required DOE notification.
The audit flagged a number of other issues, including the fact 12 private schools last year took in more than the $250,000 limit in voucher funding. In a letter responding to the audit, officials at Step Up For Students not that's less than 1 percent of schools that were reviewed last year.
"The FDOE instructed us to waive the financial review requirement for those schools since that school year had passed," the letter reads.
Step Up For Students also pushed back on criticism of using $280,000 in interest on non-scholarship programs like technology upgrades.
"We continue to believe strongly that we used those funds appropriately, to enhance vital services for the state's most disadvantaged students," the letter reads. "But we chose to replace the funds rather than argue with the Auditor General."
The group noted that public schools face audit only once every three years, while Step Up For Students gets audited each year.
"There is likely no other entity that receives as much scrutiny — inside government or out," officials note in their audit response.
"This year, for the eighth consecutive year, Step Up earned the top ratings from Charity Navigator, America's largest independent charity evaluator, for accountability, transparency and financial performance. We will continue to diligently administer the state's scholarship programs with the utmost care and integrity."