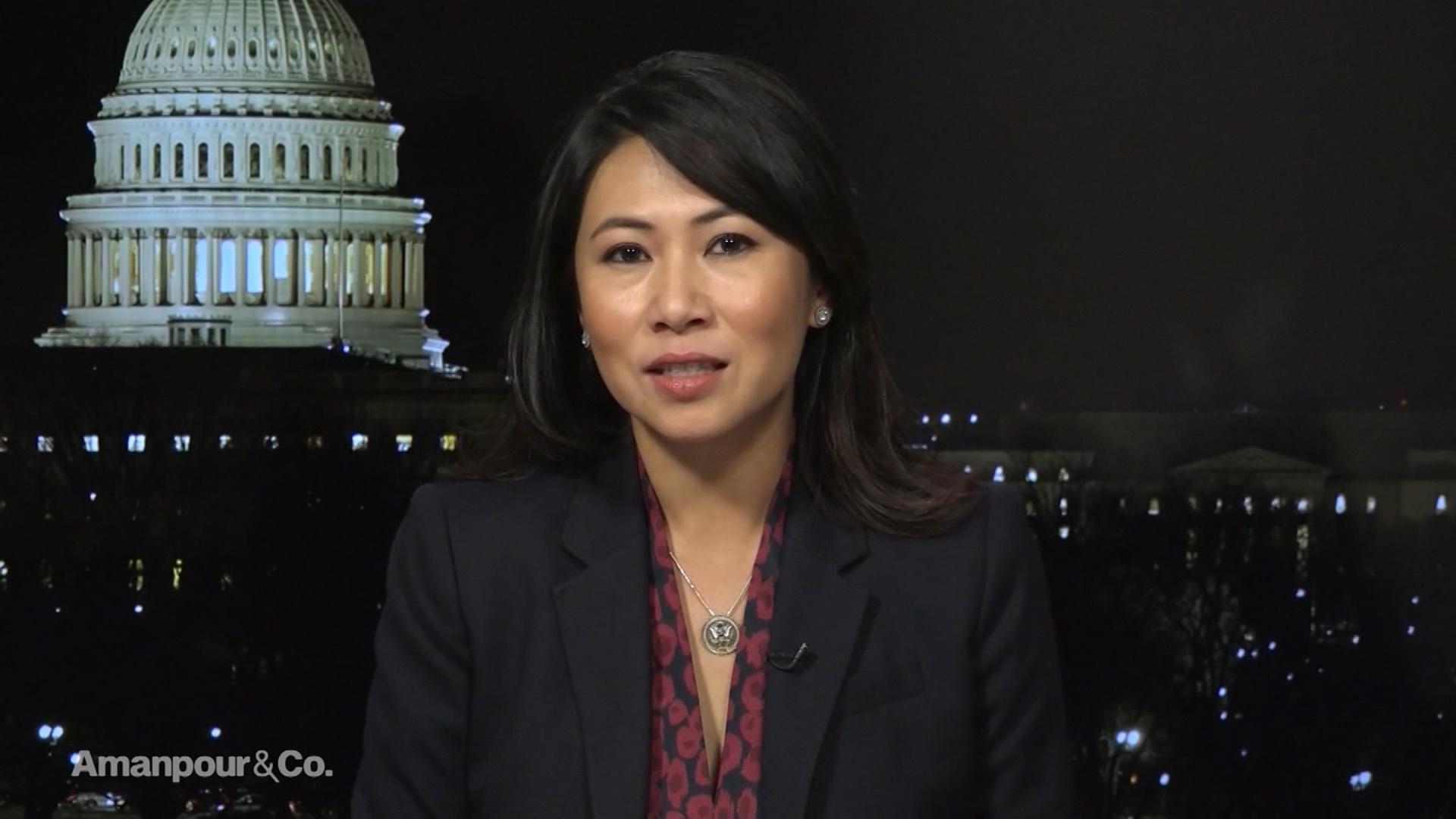 'The threat to our national security could not be more clear.'
Winter Park's U.S. Rep. Stephanie Murphy and the Blue Dog Coalition Democrats she leads have sent a letter to Congressional leaders demanding action on Russia anti-meddling legislation.
"Every single Member of Congress has sworn to support and defend the Constitution of the United States against all enemies, both foreign and domestic. It is our sacred duty to uphold that oath to our country," declared the letter signed by Murphy and other leaders of the Blue Dog Coalition and the Blue Dog Task Force on National Security, the moderate Democratic groups focusing on national security.
The letter went to U.S. House Speaker Nancy Pelosi of California, House Majority Leader Steny Hoyer of Maryland, House Minority Leader Kevin McCarthy of California, U.S. Senate Majority Leader Mitch McConnell of Kentucky, and Senate Minority Leader Chuck Schumer of New York.
"As the leaders of a Coalition of national security-focused Democrats, we are calling on Congress to take further action to secure our elections, punish Russia for its attempts to meddle in the 2016 and 2018 elections, and deter our adversaries from meddling in future U.S. elections," the letter states. "This summer, the House has passed the SAFE Act, the Senate Intelligence Committee has issued a bipartisan report outlining Russia's efforts against U.S. election infrastructure and proposing solutions that have earned bipartisan support, and leaders in the intelligence community have continued to sound the alarm that Russia and other adversaries will meddle in the 2020 election. The threat to our national security could not be more clear."
Yet no bill has cleared both chambers. McConnell in particular has been criticized by Democrats for refusing to allow action on such bills in the U.S. Senate.
The letter also cited five other House measures and four Senate measures, which the letter called "bipartisan efforts."
Murphy is co-chair for administration of the Blue Dog Coalition and led the letter. It was co-signed by U.S. Rep. Tom O'Halleran of Arizona, who is the Blue Dog's co-chair for policy; U.S. Rep. Lou Correa of California, who is Blue Dog co-chair for communications; U.S. Rep. Anthony Brindisi of New York who is Blue Dog co-chair for whip; U.S. Rep. Kurt Schrader of Oregon, who is Blue Dog Co-chair; U.S. Rep. Kendra Horn of Oklahoma and U.S. Rep. Jeff Van Drew of New Jersey, who are co-chairs of the Blue Dog Task Force on National Security.
The Blue Dogs letter comes two days after Murphy published an op-ed column in the Washington Post in which she expressed frustration that she is unable to tell anyone what she knows about Russia interference in American elections.
"In May, other members of Florida's congressional delegation and I were briefed for 90 minutes in the U.S. Capitol by officials from the FBI and the Department of Homeland Security regarding Russia's interference in the 2016 election. I sought the briefing after then-special counsel Robert S. Mueller III's report showed Russia had probed and even pierced election networks in Florida, among the most closely contested states in U.S. politics. Although our briefers supplied new details, much remained unknown. What I do know, I can't talk about. Why that's the case is itself a mystery," Murphy wrote.
"It's self-defeating to be given incomplete information and then be required to remain silent about the few facts we do know. If we can't form a clear picture of past election interference efforts, we won't learn how best to fend off future attacks," Murphy continued in her op-ed.
"Why have the details of this foreign attack on our democracy been shrouded in secrecy? For the most part, it's not the need to protect intelligence sources and methods. Rather, it's that federal law enforcement agencies view local election officials whose networks were targeted as victims entitled to confidentiality. I believe the victims are the voters, who deserve to know what happened and what their leaders are doing to prevent it from happening again. The half-release of information has one clear side effect; it reduces the public's faith in our system, which could depress voter turnout. That would please Russian President Vladimir Putin."