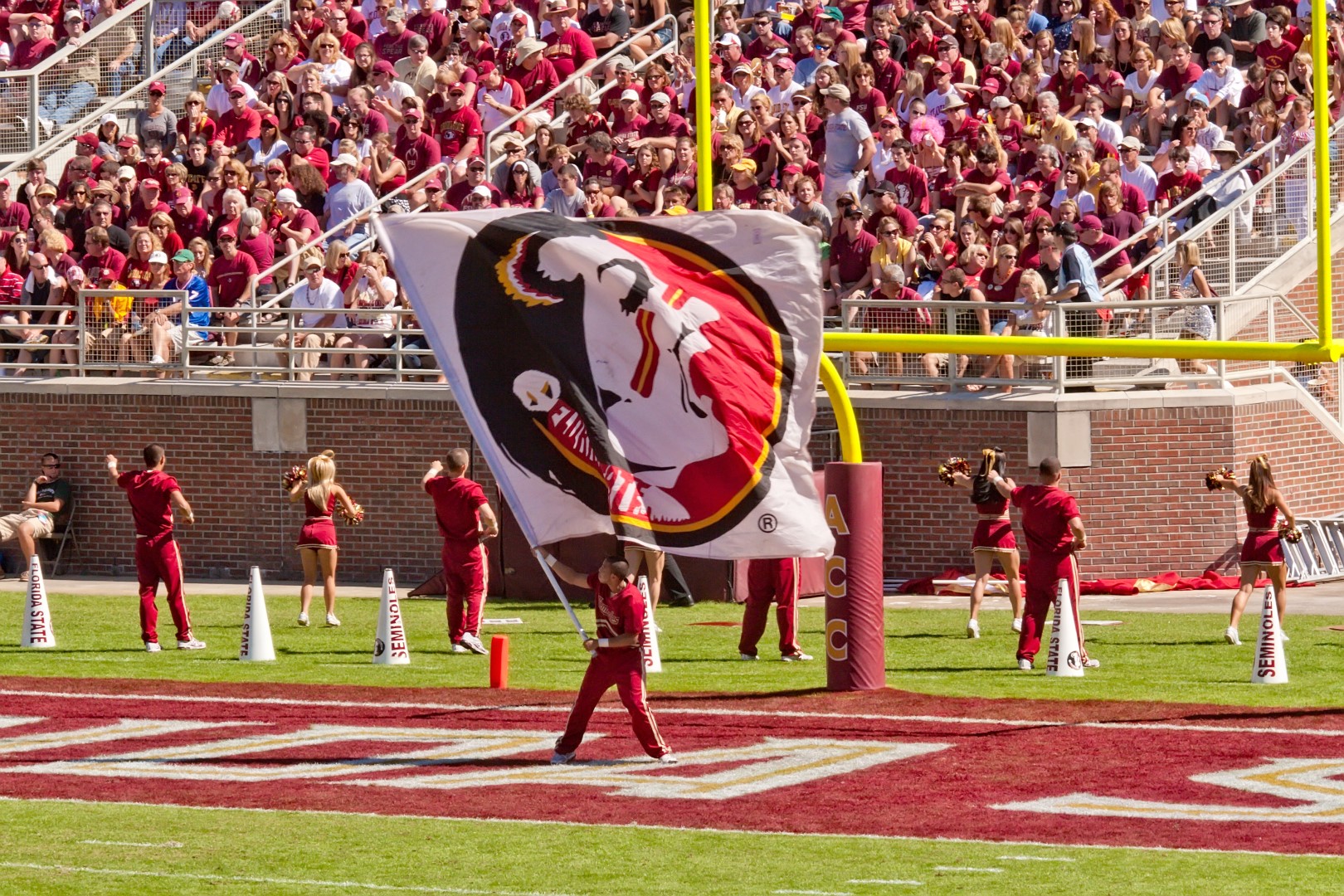 It would fundamentally change college sports if athletes could cut individual marketing deals. So what?
There was a seismic move Monday in the California Legislature. Lawmakers there voted 72-0 to allow college athletes to control their image and likeness and, gasp, to actually make money off that if they can.
It becomes effective in 2023 if the state's governor signs the bill, and most believe he will.
The NCAA, the governing body of college athletics, promptly spewed hot magma on the proposal. It's the death of amateurism and purity! And as Mel Brooks memorably said in Blazing Saddles, "We gotta protect our phony baloney jobs, gentlemen! We must do something about this immediately!"
Harrumph, harrumph!
So, what does this have to do with Florida? Probably a lot.
We jump the way-back machine to 1984. That's when the U.S. Supreme Court sided with the University of Oklahoma against the NCAA. Until then, the NCAA strictly controlled TV packages for college football. Schools were limited to a handful of televised games, and that just seemed dumb.
Some of the bigger schools formed an alliance to negotiate separate TV deals, ignoring the threat of expulsion from competition. The court ruled the NCAA's TV policy violated anti-trust laws.
Now, we get four bazillion college football games every weekend, and the sport has never been more popular.
My hunch is that we're about to see history repeat. The NCAA already has threatened to bar California schools from championship playoffs if their athletes take advantage of the new law.
Sounds like restraint of trade to me.
In 2017, the NCAA took in $1.1 billion – with a B. Most of that comes TV and marketing fees, plus money generated from championship events like its insanely popular March Madness basketball men's and women's tournaments.
The organization is zealous about promoting the stars of its shows as, cough, "student-athletes." And many college athletes are students first, interested in getting a degree. Good on them.
But many aren't.
Seven of the top 10 picks in NBA draft this year were college freshmen, three came from Duke. That's one of the top academic institutions in the country. Legendary Duke basketball coach Mike Krzyzewski made a reported $8.9 million in 2018.
And there is the college basketball bribery scandal that put a light on the dark underbelly of sports. An executive from Adidas and two others received prison terms for conspiracy to commit wire fraud.
The case grew out of illegal payments to families of recruits to attend college at a program sponsored by Adidas. The scandal cost Louisville basketball coach Rick Pitino his job.
With that money flowing around, the NCAA still clings to the quaint notion that, ahem, student-athletes shouldn't cash in. Yeah, it would fundamentally change college sports if athletes could cut their individual deals.
So what?
Here's what.
It would give California schools a big-time recruiting edge, and other states like Texas, Ohio and Alabama would have to follow. You may have noticed that we take college sports seriously in Florida.
Let the Gators, Seminoles, Hurricanes, Knights, and Bulls lose a few key recruits to UCLA or Southern Cal, and watch what happens in the Legislature.
Defenders of the status quo will scream doomsday, but it's just a new day. Allowing top athletes to control their marketing rights might help clean up college sports, and wouldn't that be welcomed?
For now, though, we watch California's great experiment, and we watch the NCAA sweat.
I'm rooting for the kids.