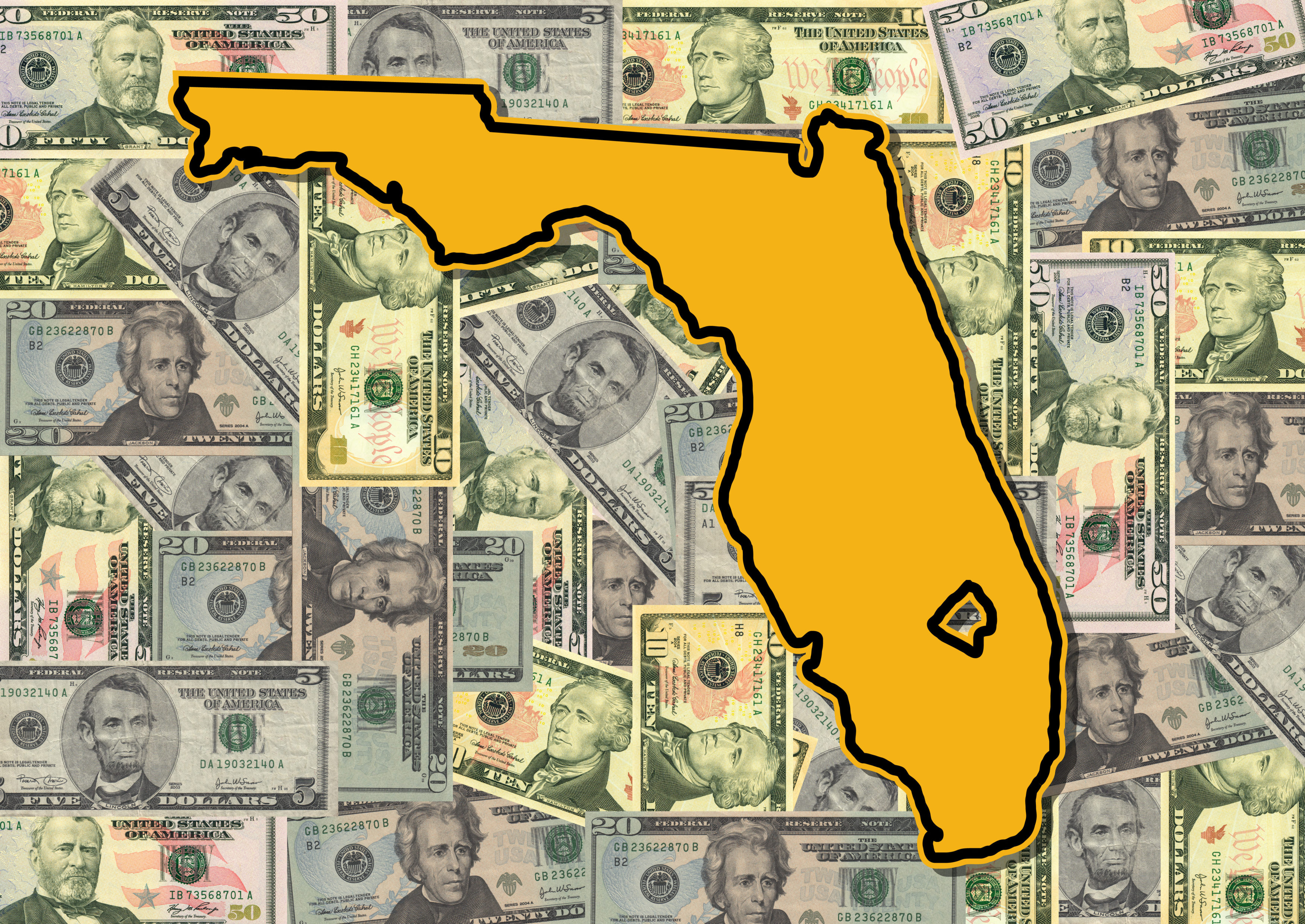 The reports show finance activity through Aug. 31.
Attorney Tom Fabricio hauled in nearly $13,000 in August as he attempts to win the House District 103 seat currently occupied by Democratic Rep. Cindy Polo.
In addition to that outside money, Fabricio also loaned his campaign another $10,000 for a total of nearly $23,000.
Fabricio is one of two Republican candidates filed to run in the race. The other, Miami Lakes Vice Mayor Nelson Rodriguez, posted $0 in receipts for a second straight month since entering the race.
Fabricio's contribution total was well ahead of Polo's. Polo posted just $375 in donations following three straight months of raising less than $40.
Polo won the seat in 2018, defeating Republican candidate Frank Mingo by six percentage points. That margin has left Republicans with hope the seat could flip back. The HD 103 seat was vacated in 2018 by now-Sen. Manny Diaz, a Republican.
In another contested race, Republican candidate J. David Borrero reeled in more than $34,000 as he seeks to hold the House District 105 seat for Republicans.
Despite the big number, Borrero trailed fellow GOP candidate Bibiana Potestad, who raised more than $50,000 in August. Those numbers were reported earlier in the week.
Borrero and Potestad are part of a four-person field seeking the Republican nomination, as current HD 105 Rep. Ana Maria Rodriguez pursues a Senate seat.
Both of the other Republicans in the contest, Pedro Barrios and Daniel Sotelo, didn't report any contributions for August.
Democratic candidate Javier Estevez had been seeking a rematch with Rodriguez for the seat. He remains the lone Democrat in the contest, but showed just $485 in August contributions. He's raised nearly $7,000 since joining the race in May.
Over in House District 104, Broward School Board Member Robin Bartleman is leading the fundraising contest as she competes for the Democratic nomination.
Current state Rep. Richard Stark is term-limited in 2020. The outgoing leader of the Broward legislative delegation has said he'll run for Mayor of Weston.
Bartleman easily bested her two Democratic opponents, pulling in nearly $2,300 last month. Entrepreneur Morey Wright, Jr. added just $25 during the month, but that was $25 more than Imtiaz Mohammad, who hasn't reported a contribution since November.
Bartleman, who will give up her District 9 seat on the School Board to run in HD 104, has more than $27,000 on hand. Wright has about $2,500 remaining.
HD 104 covers Weston and Southwest Ranches in Broward County.
Miami Gardens Councilwoman Felicia Robinson regained her lead in the fundraising race for House District 102. The race is currently a four-way contest for the Democratic nomination.
Robinson was bested by David Williams, Jr. back in July, but her August numbers show she earned nearly $1,700. That was good enough to edge Matthew Tisdol, the most recent entrant into the race. Tisdol raised just over $1,600 in August.
Williams, meanwhile, managed just $725 during the month. That put him in third place during August, ahead of former Miramar City Commission candidate Dennis Hinds, who showed just $100 in contributions.
HD 102 covers parts Broward and Miami-Dade counties, including Pembroke Pines and Miami Gardens.
Houst District 107 also features four candidates competing for the Democratic nod. No candidate managed to raise more than $1,000 in August, according to the latest numbers filed with the Florida Division of Elections.
Hubert Campbell came out on top, pulling in $780. He was followed by Michael Etienne at $500 and Ulysses "Buck" Harvard at $390.
Attorney Christopher Benjamin, who led the field in fundraising in July, brought up the rear with just $340 for the month.
HD 107 covers parts of Miami Gardens and Golden Glades in Miami-Dade County.
In House District 109, incumbent Rep. James Bush III brought in a modest $1,000. Bush is facing a Democratic primary challenger in former Miami Hurricanes defensive lineman Demetrius Jackson.
But Jackson posted $0 in fundraising for the month, as did Libertarian Party candidate Keon Antonio Grayson.
State political candidates and committees faced a Tuesday deadline for filing reports showing finance activity through Aug. 31.