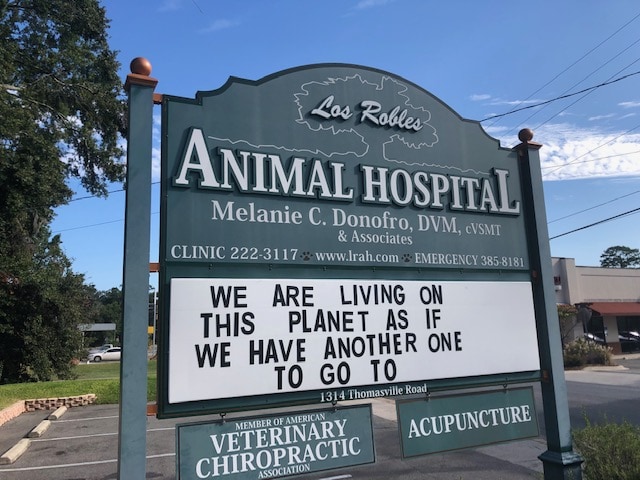 "We treat this planet like we have another one to go to."
In Tallahassee, there is a business sign for the veterinarian's office next to ours that says:
"We treat this planet like we have another one to go to."
Florida has so many natural treasures; when they are abused, everyone must step up to protect them.
Our Governor, Ron DeSantis, has certainly made it clear the environment is top of the list. Last week, he announced new funding for Everglades restoration and increasing fines for wastewater violations.
This follows DeSantis' commitment from Day One (Day Two, actually) to make water quality and the environment a top priority.
We don't all have the power to make these kinds of commitments, so what are people doing to ensure we don't get slammed by Category 5 hurricanes every year and don't wake up to 100-degree days in October?
Florida rock-n-rollers Sister Hazel came up with a cool idea in conjunction with their new album release called "Earth." For every album purchased, they will plant a tree; which is awesome.
Nice work Ken and the gang.

Meanwhile, a Floridian named Matt Hill left the country (and a lucrative job on Wall Street) to set up shop in Madagascar. Hill began working on forest restoration after a wildfire consumed much of the local rainforest and he became fascinated with the work.
So much so, he started a not-for-profit, GreenAgain Madagascar. Through GreenAgain, Matt and his team seek to restore damaged tropical rainforest in eastern Madagascar.
Ecological restoration is more than simply replanting trees their team states. It involves a long-term commitment to assisting the recovery of an ecosystem.
GreenAgain's three main goals are: restore, educate and empower.
Matt will be returning to the States for several appearances in North Florida later this month. If you want to meet him shoot me an email and check out their good work here.

In Manatee County, did you know there is a group called the Lemur Conservation Foundation? Their work is noble and their facilities impressive with the goal of protecting these awesome animals.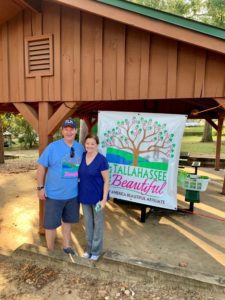 Up in North Florida, there is another group called Keep Tallahassee Beautiful; my wife serves on their board of directors. On Saturday, a team of their volunteers (including our Mayor) picks up trash around our community. Nice work folks.
We all must hunker down on protecting our resources. From the Governor's office to the world of rock-n-roll, it will take everyone in between to keep our state, nation and world in good shape.
Also, this is only my second environmental column ever. So, if you think this column is hokey, tough beans. You can keep your snarky comments to yourself. 😊 (Here's my first column on the environment.)
___
Blake Dowling is CEO of Aegis Business Technologies. He can be reached at [email protected].