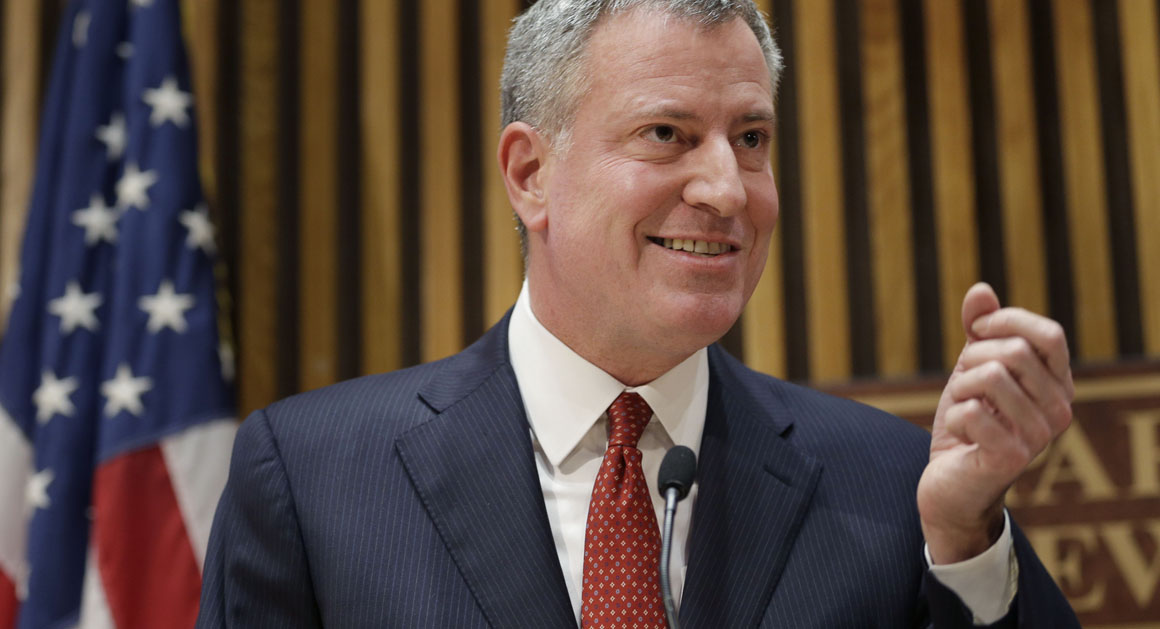 "It's clearly not my time."
New York City Mayor Bill de Blasio announced Friday he was ending his run for the Democratic presidential nomination.
De Blasio announced his departure on MSNBC's "Morning Joe."
"I feel like I've contributed all I can to this primary election and it's clearly not my time," de Blasio said.
"So I'm going to end my presidential campaign, continue my work as mayor of New York City, and I'm going to keep speaking up for working people and for a Democratic Party that stands for working people."
The Mayor tried to position himself on the left flank of the field. At the first night of Democrats' first debate in Miami, de Blasio was one of two candidates who said they would outlaw private health insurance. The other was U.S. Sen. Elizabeth Warren of Massachusetts
De Blasio also channeled U.S. Sen. Bernie Sanders of Vermont, going after the top "one percent" of America's wealthiest.
"For all the American citizens out there who feel you've fallen behind, who feel the American dream's not working for you: the immigrants didn't do that to you," de Blasio said.
"The big corporations did that to you. The one percent did that to you."
He was among the most combative on stage, attempting to stand out among the crowded field.
But de Blasio made a huge blunder the very next day. While still in Miami, de Blasio appeared alongside striking workers at Miami International Airport. During that appearance, de Blasio quoted Che Guevara, saying, "Hasta la victoria siempre."
The phrase means, "Until victory, always." Guevara used it during his time as a revolutionary allied with former Cuban leader Fidel Castro.
That incident prompted an apology from de Blasio.
He appeared at the Democrats' second debate as well but never made much of a dent in the polls. De Blasio failed to qualify for the third debate and appeared unlikely to make the cut for the fourth Democratic debate, which will be held in October.
During his announcement Friday, de Blasio cautioned the remaining Democratic candidates going forward.
"Whoever our nominee is, let's make sure we're speaking to the hearts of working people and they know we're on their side," de Blasio said.
"If we do that, we're going to win. If we don't, this is an election that could go the other way."