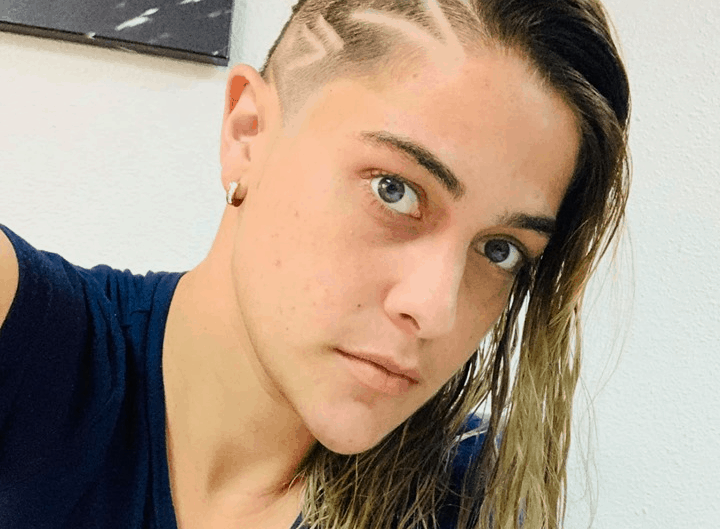 It's the second fatal crash involving a state House candidate in the district.
A woman involved in a crash with a state House candidate in Lee County has died, the Florida Highway Patrol confirmed. And those close to her are now disputing some initial reports about the wreck.
Ana Maria Arce Valdes, a Naples 26-year-old, died at Lee Memorial Hospital after a crash on Interstate 75 at the Alico Road overpass.
Valdes, driving a Lincoln Towncar, had been in Southbound lanes with its flashers on when a Jeep Wrangler driven by House candidate Jesse Purdon rear-ended it, according to the Florida Highway Patrol.
The crash sent Valdes' vehicle into a disabled Nissan Versa driven by fiancée Yadira Sanchez, according to an FHP report. Neither Purdon nor Sanchez suffered significant injuries.
News from the FHP of Valdes' death came hours after loved ones for Valdes indicated in social media she would not survive.
Notably, Sanchez's family disputes the initial FHP report and said neither Sanchez's nor Valdes' vehicles were stopped or disabled on the interstate.
Daniela Anez, Sanchez's niece, said the vehicles were driving about 45 miles per hour in the slow lane. They also say Sanchez's car ultimately was never struck by the vehicle driven by Valdes.
Anez, who was babysitting for the couple's child at the time, said she was on the phone with Sanchez at the time of the crash. She said Sanchez witnessed the crash in her mirrors before cutting off the conversation to go check on Valdes.
FHP has stressed the crash remains under investigation.
Sanchez, posting on Facebook as Yadiana Arce, wrote about her fiancée's death.
"Love of my life, you died so young with so many plans and desire to live, I can't even write or think … I still don't think I won't kiss you or have more," Arce wrote in Spanish.
"I'm still here with you, I won't leave you and I'll take you … Wish you were there and I know you also wanted to be."
Arce wrote she would have a "lifetime reminding you and loving you my beautiful girl."
Arce also set up a link to raise money for the expense of bringing Valdes home to her family in Cuba.
Anez said that Valdes and Sanchez were working on a business in Fort Myers and driving home to Naples at the time of the crash. Valdes was in a rental car and Sanchez's car was unable to drive about 45 miles per hour, Anez said. That's why both cars had hazard lights on. Family believes Anez had been driving to make sure nobody hit Sanchez's car.
A witness, Megan Cosper-Sommers, said she stopped at the crash site, where Purdon had grabbed a tire iron to break a window in Valdes' car. Cosper-Sommers and another person who stopped helped Purdon pull Valdes from the car, which burst into flames after Purdon's Jeep hit the Versa's gas tank.
"Jesse was the first to respond," said Cosper-Sommers, who did not know anyone involved in the wreck in advance.
But Anez said that while Purdon did help break the window, he wasn't the first to try and get Valdes out. Sanchez had already been trying to get her partner free. Family said Purdon struck the vehicles because he was not paying enough attention.
Purdon is one of three Republicans running to succeed state Rep. Ray Rodrigues. He faces Jason Maughan and Adam Botana.
"You may have seen or heard that I was in a bad accident on 75," Purdon said in a statement Thursday. "Thank you for your calls and support. Join me in sending prayers for everyone involved."
Purdon was reportedly on I-75 after leaving a Young Republicans social at Bell Tower Shops.
FHP reported the crash was not alcohol-related. Purdon was ticketed.
Ironically, the Alico Road interchange was the site of another fatal crash in December involving another candidate for the same House seat.
Peter Cuderman also drove a vehicle that ended up in a wreck with a stopped vehicle, on the on-ramp for the Interstate. Cuderman's vehicle struck a trailer, which then swung into Matthew Paul Clark, who was transported to the hospital before succumbing to injuries.