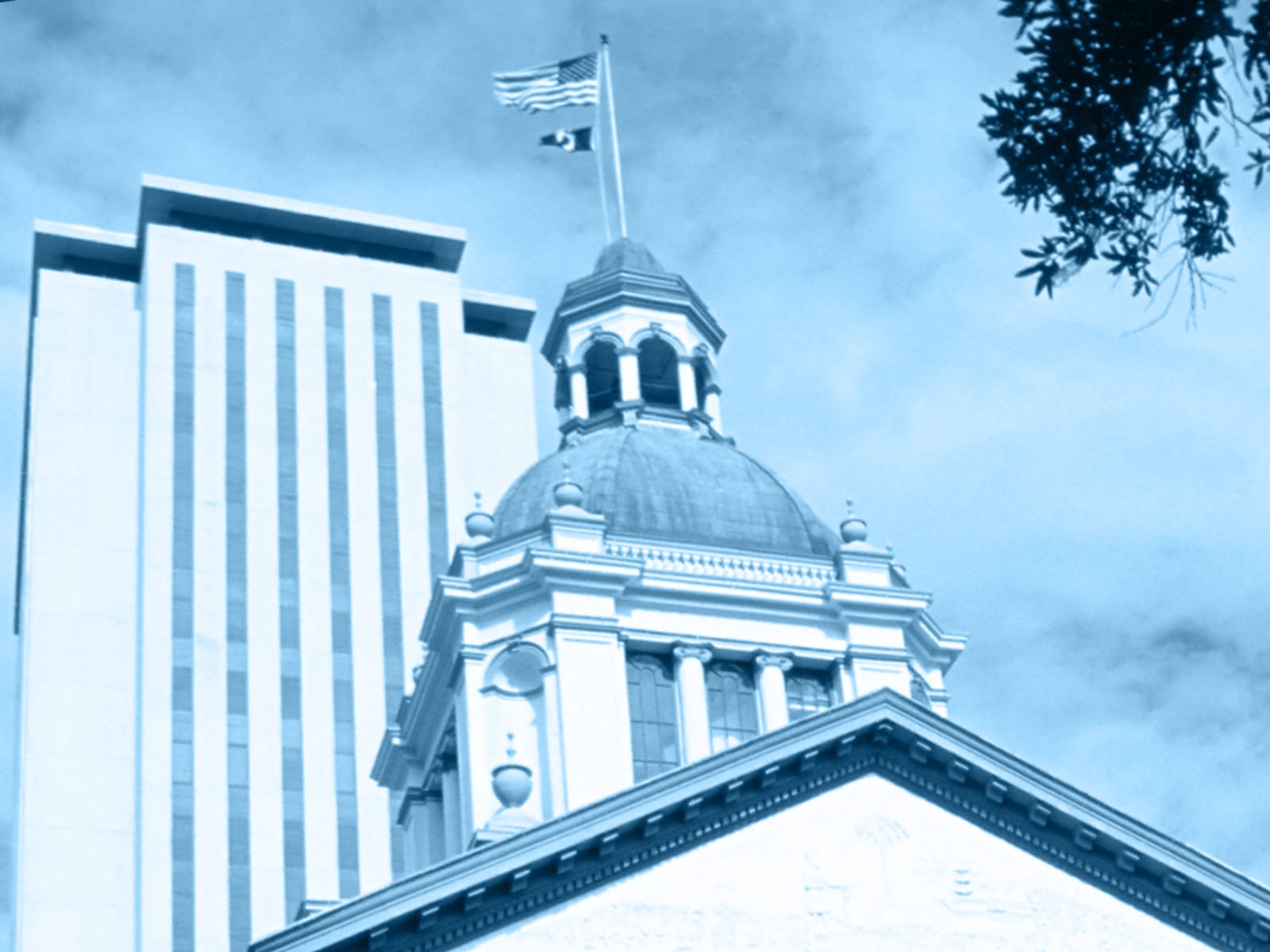 There's an actual mako shark named DeSantis.
DeSantis (the shark) is back
It might not be well-known DeSantis is a shark.
No, really: There's an actual mako shark named "DeSantis."
More than a year ago, Nova Southeastern University's (NSU) shark researchers identified four sharks to help predict winners in Florida's 2018 elections.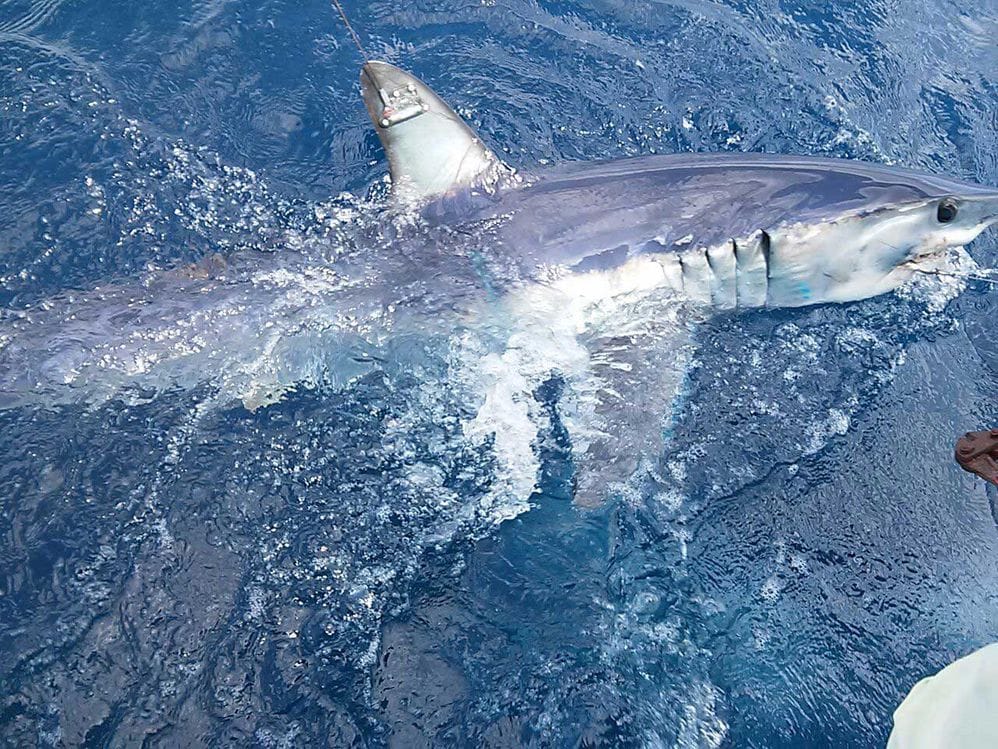 The "mako shark prognosticators" (we are not making this up) were called DeSantis Shark (after then-Congressman Ron DeSantis), Gillum Shark (for then-Tallahassee Mayor Andrew Gillum), Nelson Shark (for then-incumbent U.S. Sen. Bill Nelson), and Scott Shark (for then-Gov. Rick Scott).
Here's how it worked, according to a news release last year: Each shark had "a satellite tag affixed to its dorsal fin (akin to a human getting an earring.) These tags "ping" to a satellite each time the fins break the surface of the ocean, which allows researchers to follow the mako sharks … in the Atlantic Ocean."
They were tracked last Oct. 16 to Nov. 3, then researchers determined "which shark in each race logged the most miles, with those sharks being named the 'winners' and, thus, predict who will be taking up residence in the Florida Governor's mansion and who will make their way to the U.S. Senate."
When the miles were tallied, the sharks showed DeSantis and Nelson winning their respective races.
Er, one out of two ain't bad?
Now, the same researchers have found DeSantis Shark, like his namesake, is still going strong.
A recent Instagram post shows the shark's trek up till recently. DeSantis (the shark, that is) logged "over 4,300 miles since being tagged Oct. 16, 2018, off the coast of New Jersey."
There's a serious purpose behind the fun: NSU researchers say they've "been tagging and studying various shark species for many years, with the goal to gather as much data as possible for decision-makers to use in helping protect these apex predators."
They have "lost upward of 30 percent of the sharks we've tagged since we started," said one of the researchers, Dr. Mahmood Shivji. "In fact, our tracking studies have demonstrated that mako sharks in the western North Atlantic are being overfished. It illustrates just what these animals face in the wild."
Coming up, the usual assortment of tidbits, leftovers and not-ready-for-prime-time moments by Peter Schorsch, Drew Wilson and the staff of Florida Politics.
But first, the "Takeaway 5" — the Top 5 stories from the week that was:
Take 5
Special master boosts Scott Israel — Dudley Goodlette, the former lawmaker who as appointed by Senate President Bill Galvano to look at the matter, recommends Broward County Sheriff Israel be reinstated to his position. Gov. DeSantis suspended the lawman in January, citizen handling of the mass shooting at Marjory Stoneman Douglas High School. But Goodlette said that went too far. "While the Governor has offered a plethora of criticism, he has not shown that Sheriff Israel's policies, procedures, or training on active shooter situations were inconsistent with Florida law enforcement standards," Goodlette wrote. The Senate convenes for a Special Session Oct. 21-25 to consider the findings.
Top administrative judge tapped — The next head of the body that acts as a legal check on agencies under Gov. DeSantis' control will be a lawyer who works for him. By a 3-1 vote Tuesday, the Governor and Cabinet replaced Bob Cohen — appointed chief judge of the Division of Administrative Hearings by then-Gov. Jeb Bush — with John MacIver, DeSantis' deputy general counsel. MacIver got his college degree, graduated from Northwestern University School of Law in Chicago, and was an attorney at the Department of Business and Professional Regulation before joining the Governor's Office under Rick Scott. He's now the current president of The Federalist Society's Tallahassee Lawyers Chapter.
Death warrant for James Dailey — DeSantis signed a death warrant Wednesday to execute child killer Dailey, convicted of the 1985 murder of 14-year-old Shelly Boggio. Creative Loafing recounts Boggio died after hitchhiking with her twin sister in St. Petersburg. Dailey and Jack Pearcy took the girl to a deserted fishing area, where her body was later found with multiple stab wounds. Pearcy ultimately received life in prison, while Dailey was sentenced to death. The state has turned down a series of appeals by Dailey since 1995.
Financial Services slams lawsuit — The Department of Financial Services labeled accusations by former Financial Regulator Ronald Rubin as "outright false" in an email obtained by Politico. DFS General Counsel Peter Penrod called a public records lawsuit by Rubin frivolous. "I find it disingenuous, unprofessional, and borderline unethical for you to file a misleading lawsuit against my client and then serve the media a copy of the Petition without any advanced notice," Penrod wrote to Rubin. The ex-regulator wants thousands of emails and other communications between Office of Financial Regulation and DFS officials, including Chief Financial Officer Jimmy Patronis.
Baby on board — There will be another resident in the Governor's Mansion next year. First Lady Casey DeSantis announced on Twitter Thursday that she and Gov. DeSantis are expecting their third child. She wrote the couple is "thrilled to celebrate our 10-Year Anniversary by announcing that our young family is growing! The latest addition to the DeSantis crew will arrive next year. Madison and Mason are so excited to have another sibling." The Governor later tweeted the residence will have to "stay baby-proofed for a little while longer."
Michael money to Mexico Beach
Hurricane Michael made landfall in Mexico Beach a year ago and the city — and region — is still trying to recover.
Gov. DeSantis gave the Northwest Florida city a hand this week, doling out $1.1 million to help cover costs for the city's police and fire departments.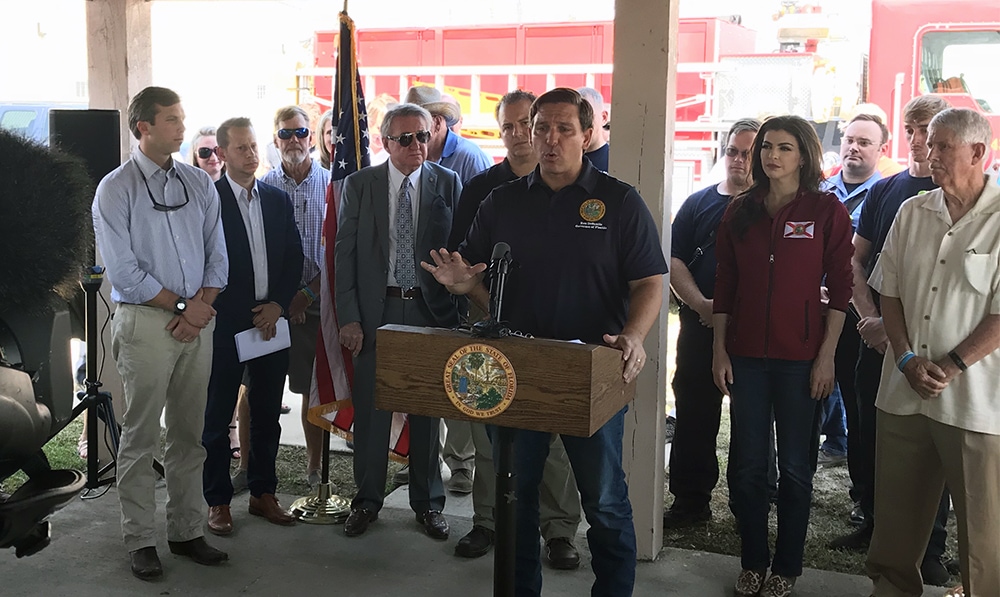 The cash came out of a $25 million pot of money included in the $221 million Hurricane Michael recovery package approved by lawmakers in the 2019-20 budget.
More Michael money is expected to make its way into the 2020-21 budget, with Rep. Jay Trumbull and Sen. George Gainer, both Panama City Republicans, keeping a list of what the various Panhandle communities hit by the storm need to get back on their feet.
The grant funding is the latest gesture Mexico Beach received from the Governor — he toured the city a day after he took office, leading him to send $5 million-plus in recovery funding during his first 30 days in the Governor's mansion.
Though the latest infusion helps, the city is still waiting on nearly $30 million worth of reimbursements from the federal government.
Citrus money
DeSantis this week also announced that the Division of Emergency Management (DEM) approved more than $173 million in payments since January 2019 to citrus growers impacted by Hurricane Irma through the Citrus Recovery Block Grant.
Florida was awarded $340 million by U.S. Department of Agriculture to support Florida's citrus industry, and the state now has approved payments for more than half of that allocation.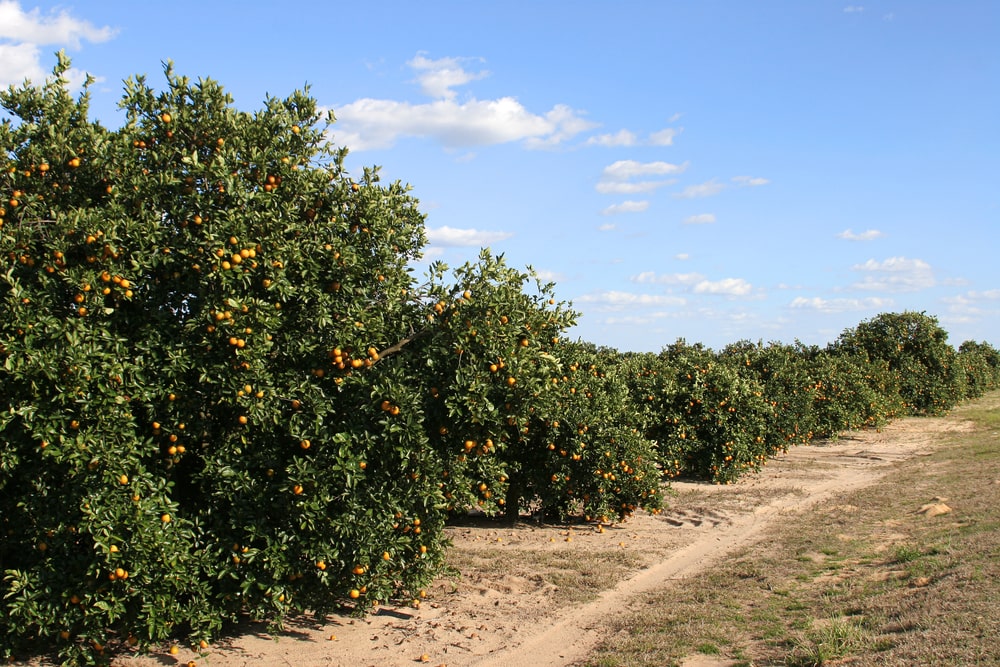 "It is absolutely vital that we support Florida's citrus industry after the devastating impact that Hurricane Irma had on groves across the state," Moskowitz said in a statement.
"I'm proud that we've been able to renew our focus on this effort and that so far in this administration, we have already awarded more than half of Florida's citrus grant. At the division, we will continue to provide staff and resources to support the citrus recovery program until every penny has been paid out."
The Citrus Recovery Block Grant is a $340 million federal grant administered by the state to assist citrus producers who maintain active citrus farming operations and suffered citrus crop damage as a result of Hurricane Irma.
Grapefruit planting
Peace River Citrus Products and Scott Family Companies and its partners this week announced they would "invest more than $25 million to plant a quarter-million new grapefruit trees on 1,500 acres in Florida's St. Lucie and Indian River counties," a news release said.
This is the first major grapefruit planting in the state since citrus greening decimated Florida's existing grapefruit groves, it added.
And the Coca-Cola Co., which has a long-standing partnership with Peace River, has agreed to a multi-year agreement to buy processed grapefruit juice for its global juice brands.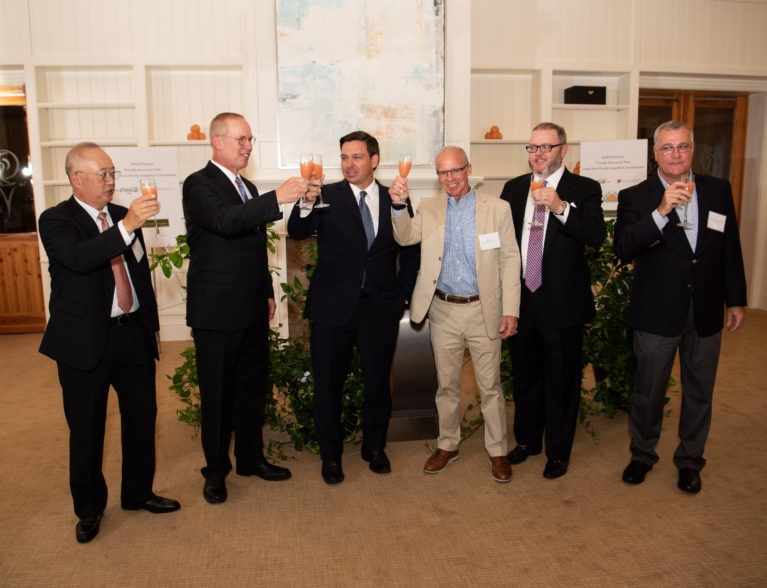 "Through this innovative grove planting commitment, Peace River and The Scott Family Companies aim to boost Florida's grapefruit crop by 15 percent once the new groves reach maturity," said Andy Taylor, Senior Vice President and Chief Financial Officer for Peace River Citrus Products.
DeSantis joined the group to raise a glass of grapefruit juice to celebrate the rebuilding of Florida grapefruit groves.
"Florida is proud to have the best citrus in the world," DeSantis said. "For citrus growers still suffering from Hurricane Irma, know this — we are providing recovery funding as quickly as possible, and we will not waiver in our support."
New justices
DeSantis spoke this week at the joint investiture ceremony for Justices Robert Luck and Carlos Muñiz. DeSantis formally presented Chief Justice Charles Canady with their credentials to join the court.
Luck is the first Orthodox Jewish Justice and Muñiz is the first Nicaraguan American Justice to be appointed to the Florida Supreme Court, the Governor's Office said.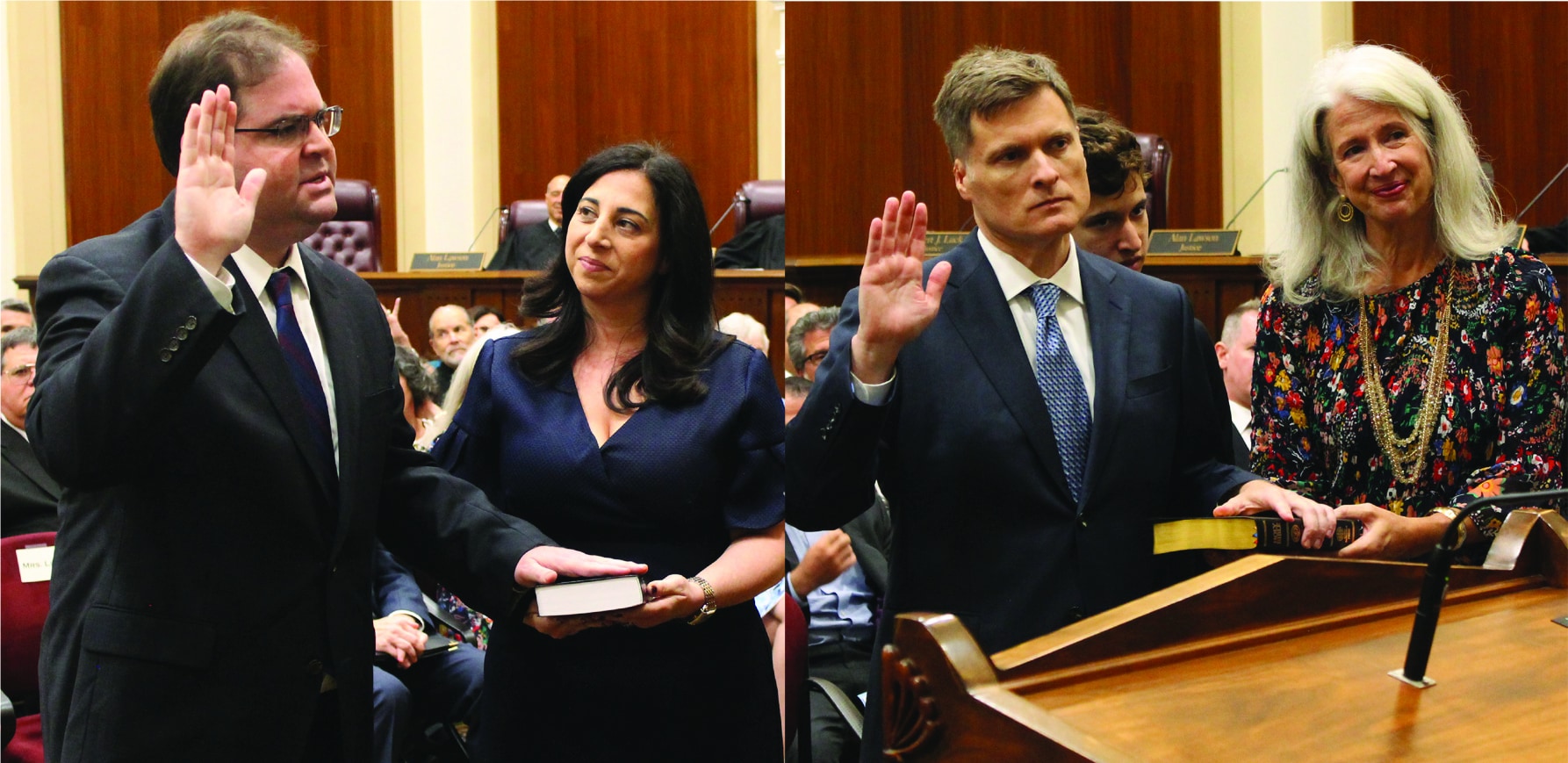 Luck and Muñiz "are among the highest qualified individuals to serve our state as jurists on the Florida Supreme Court," DeSantis said. "I know both of these men have a clear understanding and regard for the proper role of the courts and will serve with great distinction and integrity."
Luck also has recently been tapped by President Donald Trump to join the 11th U.S. Circuit Court of Appeals. That led DeSantis to joke with Canady, "I do think this means … I will see you probably next year for two more of these."
Instagram of the week
The week in appointments
Florida Women's Suffrage Centennial Commission — DeSantis appointed Lt. Gov. Jeanette Núñez as chair of the Commission and appointed Reps. Ana Maria Rodriguez and Kim Daniels, as well as Judith Bense, Nancy Acevedo, Jennifer Houghton Canady, Sophia Eccleston, Rachel Saunders Plakon, Helen Aguirre Ferre, Sen. Lauren Book and Public Service Commissioner Julie Brown. The purpose of the Commission is to ensure the statewide observance of the centennial of women's suffrage in 2020. It was created by passage and signing this year of SB 1306, sponsored by Book.
Florida Commission on the Status of Women — Chief Financial Officer (CFO) Jimmy Patronis reappointed Rita B. Craig, President of Top Tier Leadership. The human resources consultant and public speaker also was a human resources executive for 23 years with Florida Power & Light. The commission describes itself as a "nonpartisan body (that raises) awareness and celebrates the contributions and successes of all Floridians, along with providing a collaborative platform for those seeking information on issues that affect women, girls and their families in our state."
9th Judicial Circuit — DeSantis appointed Vincent Chiu to be a circuit judge. Chiu, of Orlando, has served as an Assistant U.S. Attorney for the Middle District of Florida since 2008. He received his bachelor's degree from Cedarville University in Ohio and his law degree from The Ohio State University Moritz College of Law. Chiu fills a new seat created by HB 5011.
13th Judicial Circuit — Gov. Ron DeSantis appointed Alissa Ellison and Jared Smith to be circuit judges. The 13th Circuit Court serves Hillsborough County. Ellison, 39, of Tampa, has been a Hillsborough County Judge since April 2018 and previously was a shareholder at GrayRobinson. She replaces Judge Chet Tharpe. Smith, 44, of Lutz, has been a Hillsborough County Judge since March 2017 and was an Air Force JAG officer. He replaces Judge Tom Barber.
Rural grants open
DeSantis this week announced $5 million in awards available to a six-county region in Northwest Florida through the Rural Infrastructure Grant Fund.
Local governments and municipalities in Calhoun, Gadsden, Holmes, Jackson, Liberty and Washington counties have until Nov. 22 to apply for infrastructure project funding.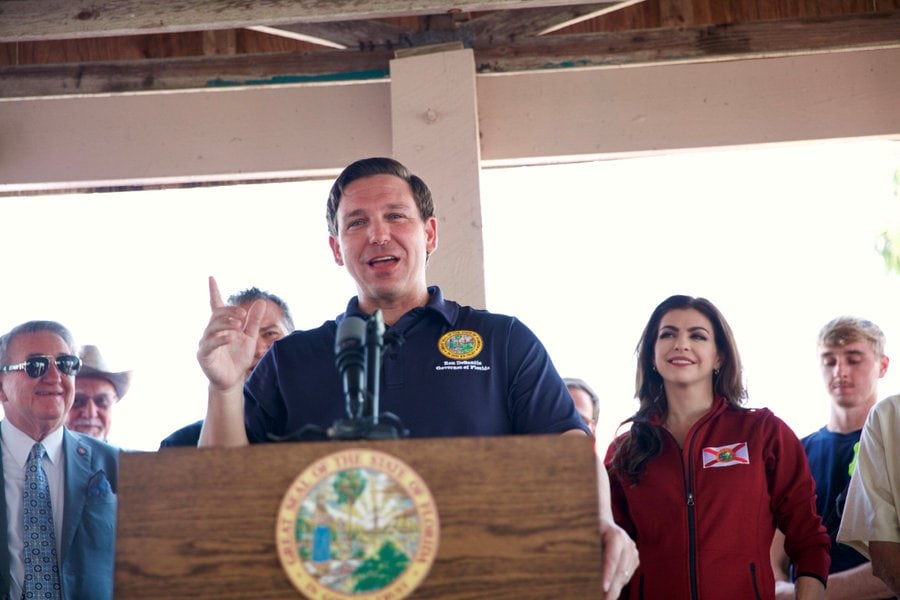 "Nearly one year ago, Hurricane Michael tore through Northwest Florida," he said in a statement. "This $5 million will go a long way, and I applaud the Legislature for their efforts and understanding of the needs of this area. We are dedicated to these rural communities, and we will continue to help them rebuild stronger than before."
The Rural Infrastructure Fund, administered by the Department of Economic Opportunity, provides funding to local governments for infrastructure projects in rural communities to encourage job creation and business investment, and to strengthen and diversify rural economies.
Application forms are available upon request. More information is available on www.Floridajobs.org/RIF.
Water quality
The Department of Environmental Protection announced "new opportunities for all public and private parties to help expand the state's water quality restoration efforts," it said in a statement.
"In light of the Executive Order signed by Gov. DeSantis just 48 hours after taking office, which prioritized science-based solutions and immediate action to implement water quality improvement projects, the department is embarking on an expanded public solicitation process to identify projects for future funding opportunities," the department added.
"By increasing public input and engagement, we will be able to identify better projects and ensure long-term commitment," DEP Secretary Noah Valenstein said.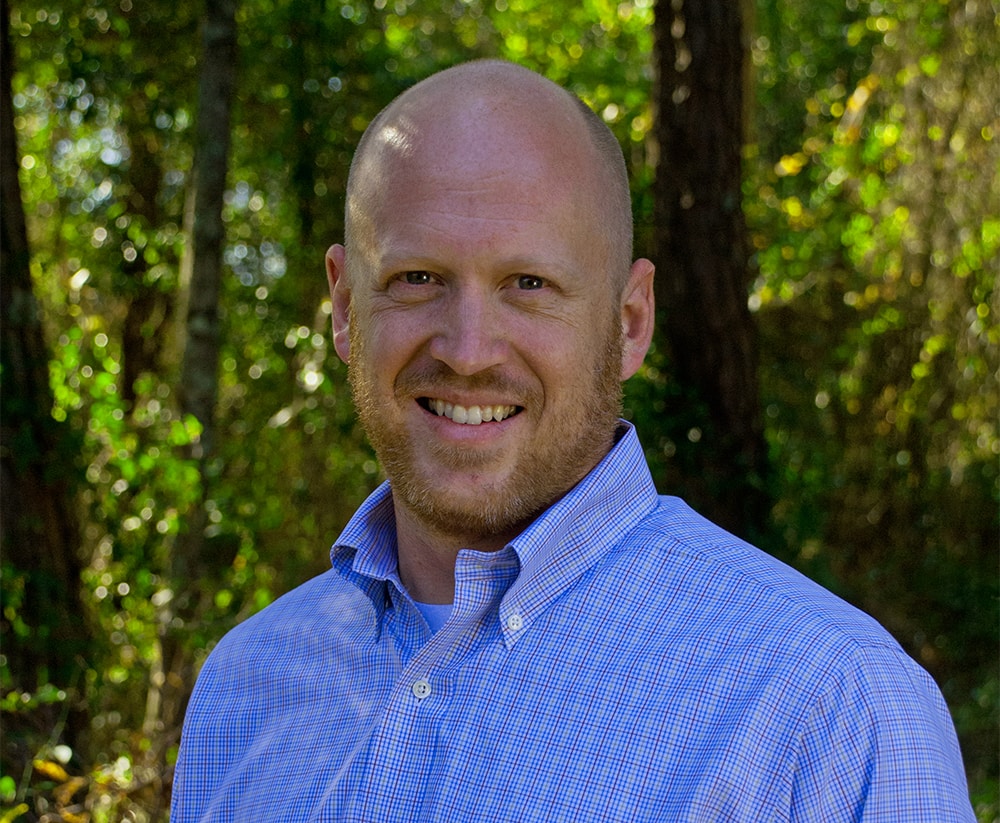 "Florida has been fortunate under the leadership of Gov. DeSantis to have received historic levels of funding for projects to restore and protect water quality across the state. We are seeking impactful, shovel-ready projects through this public process to ensure we are ready to move forward when next year's funding becomes available."
A "Request for Information" can be accessed here, and an FAQ is here. Submissions are due by Oct. 15.
More Michael grants
Volunteer Florida announced that more than $6.4 million in grant funds are available to help those affected by Hurricane Michael.
The funding, provided by the Federal Emergency Management Agency (FEMA), will support a Disaster Case Management Program (DCMP) that will connect Michael survivors with a case manager who can help them achieve recovery.
The DCMP will help families with home reconstruction and repairs, coordinate activities of the workers completing those repairs, and develop goal-oriented plans for families and individuals.
"Volunteer Florida is proud to administer this funding on behalf of the State of Florida, with the support of FEMA and the Florida Division of Emergency Management," Volunteer Florida CEO Clay Ingram said. "This funding will help provide Floridians with the access and resources they need to recover from Hurricane Michael."
Gov. DeSantis and FDEM Director Jared Moskowitz also touted the grant program.
"Floridians who felt the devastation of Hurricane Michael deserve nothing less than our full support," DeSantis said.
Moskowitz added, "Making sure that every resident impacted by a disaster gets back on their feet is pivotal, especially following such a massive disaster as Hurricane Michael."
The funds will be dished out via a competitive RFP. Funding proposals are due to Volunteer Florida by noon on Oct. 11.
Brandes defends A4 bill
Sen. Jeff Brandes defended the Amendment 4 implementation bill during a Washington D.C. conference this week.
Brandes, a St. Pete Republican, said he and other lawmakers who supported and drafted the implementing language were bound by "the language on the paper."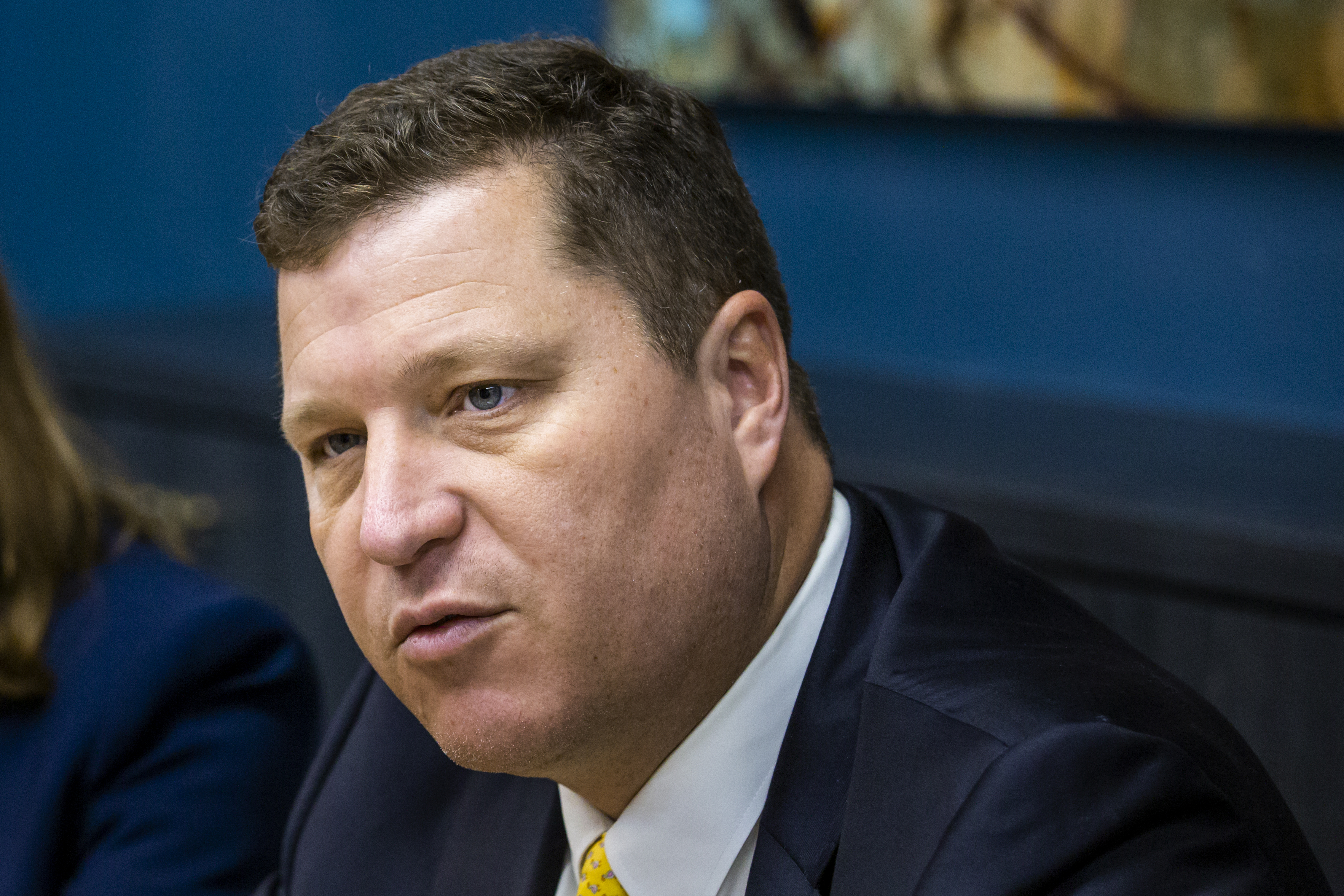 Speaking during the Atlantic Festival, Brandes argued the amendment language voters approved last year to restore voting rights to ex-cons who completed their sentences reads "all terms of sentence" and the implementing legislation had to define that.
The measure is now before the Florida Supreme Court.
Critics of the legislation argue it runs counter to the will of voters. Others claim that requiring felons who have completed their sentences to fulfill all fines and fees associated with their charges before having their rights restored constitutes a "poll tax."
Brandes rejected that notion.
"I resent that argument," he said. "A poll tax was a disgrace on this nation."
Brandes said the bill created a pathway for people to have fines and fees reduced and argued that if the courts find any issues with the implementing legislation, lawmakers "will come back if we need to and address that."
Safe trains
Since all legal challenges failed, legislative efforts went nowhere, and Virgin Trains is actually now moving dirt to lay tracks, state Sen. Debbie Mayfield is now pressing for more safety oversight of passenger rail systems in Florida.
Mayfield had been a longtime critic of Virgin Trains' plans to run high-speed passenger trains up through her Treasure Coast and Space Coast district.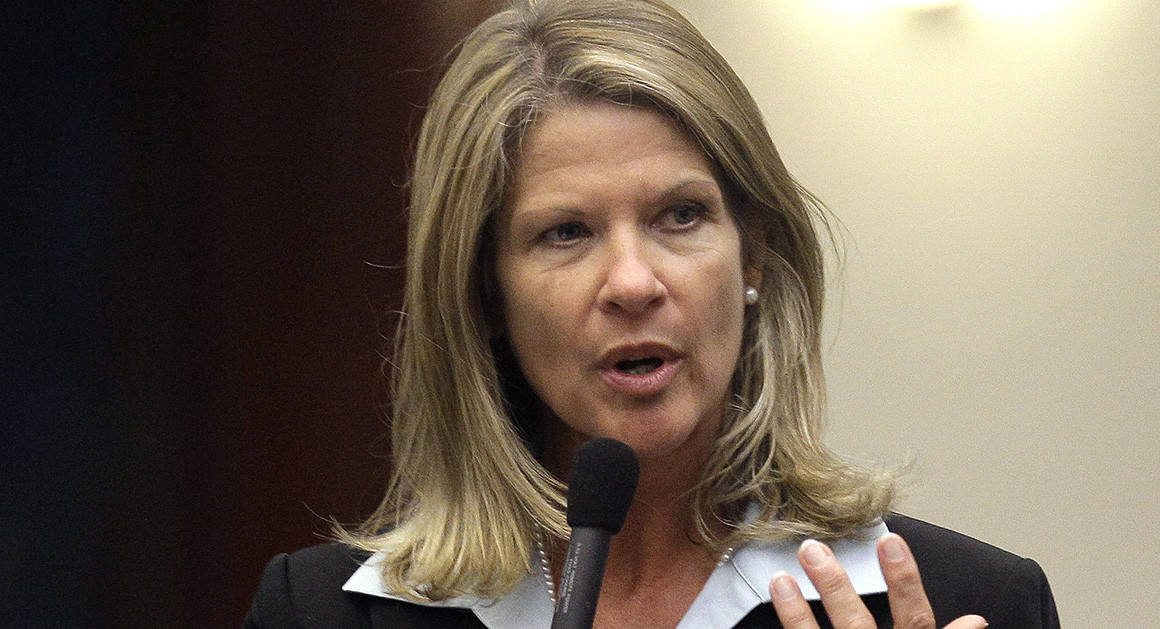 Virgin Trains, formerly Brightline, is constructing a railway to run 110-120 mph trains between Orlando and the company's current private passenger train system in South Florida.
"It's one of these where, if we're going to have it, and it appears we are, then we want to make sure they're safe," Mayfield said. "It is no different from building a highway."
On Wednesday Mayfield convinced most of the Brevard County Legislative Delegation to sign a resolution supporting passenger train safety measures.
The resolution is a precursor to a passenger rail safety bill she said would be similar to one she introduced in 2017, with a major difference.
She'll be dropping provisions that would require Virgin Trains USA to help local governments pay for long-term upkeep of railroad crossings of streets and highways.
Magar tours park
GOP state Rep. MaryLynn "ML" Magar, who represents House District 82, this week visited Jonathan Dickinson State Park in Hobe Sound as a guest of the Florida State Parks Foundation and the Florida Park Service.
The visit, ahead of the next Legislative Session, was to brief Magar — the Speaker pro tem — about new developments at the park and to discuss issues affecting all of Florida's 175 award-winning parks and trails.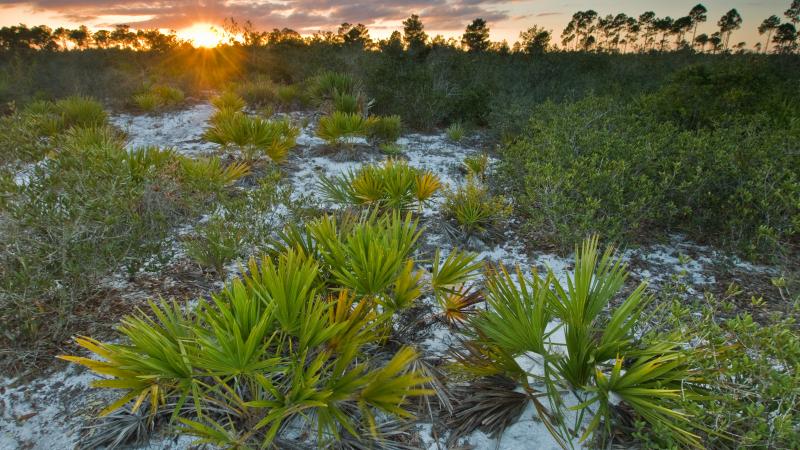 "I have always been passionate about protecting the environment, the Everglades and our water supply," Magar said. "Our state parks exemplify the best of Real Florida and need to be cherished as such."
Released last week, the Florida Park Service put in a Legislative Budget Request (LBR) that included $50 million for fixed capital outlay projects, an additional $4 million for ADA facilities and $1.2 million for vehicles.
Florida State Parks Foundation CEO Julia Gill Woodward stressed both the environmental and economic importance of the state parks: "Last year, our state attracted 28 million visitors from around the world, had an economic impact to the state of $2.4 billion and supported more than 33,500 jobs."
Sprowls on flooding
The Stronger Safer Florida Coalition released a statement this week on House Speaker-designate Chris Sprowls' remarks on flooding:
"As a peninsula surrounded by rising sea levels, Florida is especially vulnerable to coastal flooding. During Hurricane Irma alone, storm surge affected 133,000 homes across the state.
"As sea levels inch higher and higher, the frequency and cost of climate-related disasters grow. Florida must find ways to improve its climate resiliency, such as protecting natural flood plains, while equitably spreading the cost based upon the exposure of each community and property.
"We encourage state and federal leaders to call for more accurate flood maps, as well as better models and assessment tools … Additionally, we should seek reforms to the National Flood Insurance Program.
"As Speaker-designate Sprowls said, we 'cannot afford to put our head in the sand' when it comes to coastal flooding. We must take action to mitigate our risks and continue to export the financial risks of Florida's hurricane and flood exposure to the global markets."
Stronger Safer Florida is a nonpartisan coalition of businesses, consumer and environmental groups from throughout Florida. The diverse membership seeks to protect consumers before, during, and after catastrophic events in Florida.
PACE gets attention
Rep. Ardian Zika filed a bill this week that would add consumer protections for Property Assessed Clean Energy (PACE) loans.
PACE loans allow homeowners to borrow money for energy-efficient home improvements such as new windows or rooftop solar panels. Unlike traditional loans, homeowners pay back the cost through assessments on their property tax bill.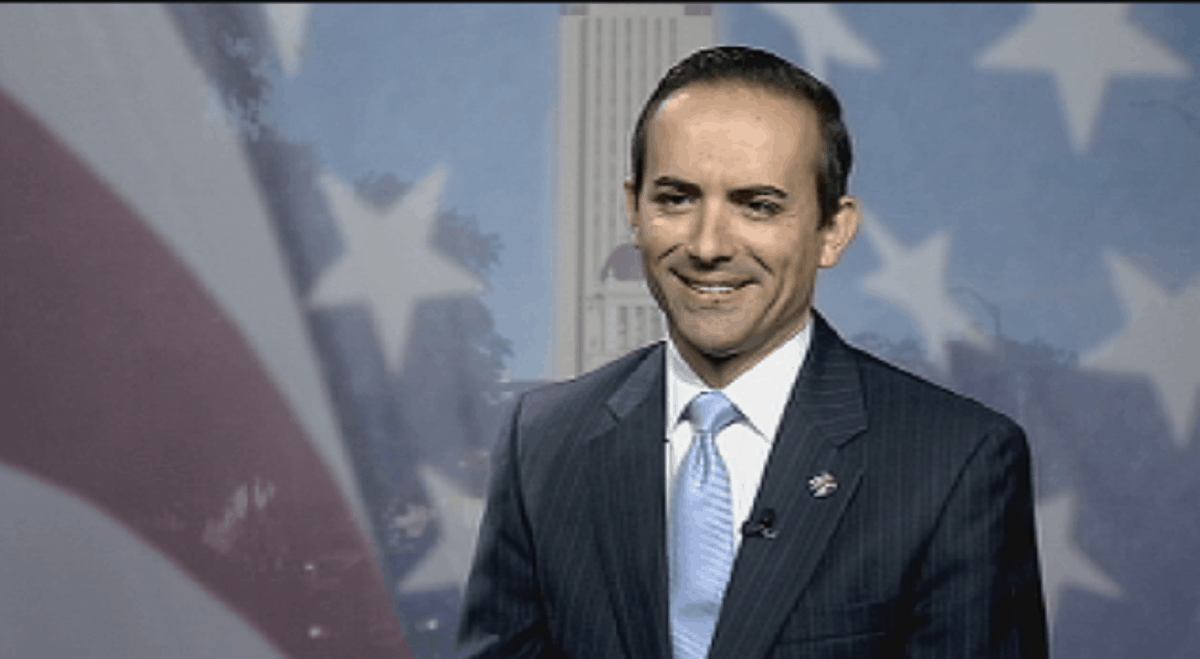 That's led to some high tax bills that some homeowners can't afford to pay.
Zika's bill, HB 225, aims to fix that by limiting financing to no more than 15 percent of the assessed value of a home and that, with the PACE financing included, borrowers don't owe more than 75 percent of their home's value.
The legislation would also require an owner's income to be considered. Borrowers Property owner's total monthly debt to total monthly income ratio when the loan is issued would not be allowed to exceed 43 percent.
Buchanan seeks security money
A pair of appropriations bills filed by state Rep. James Buchanan would send $1.62 million to the Jewish Federation of Sarasota-Manatee.
The Osprey Republican is looking to snag $120,000 to fund the construction of a "Sustainable Space Garden" with the other $1.5 million going toward security.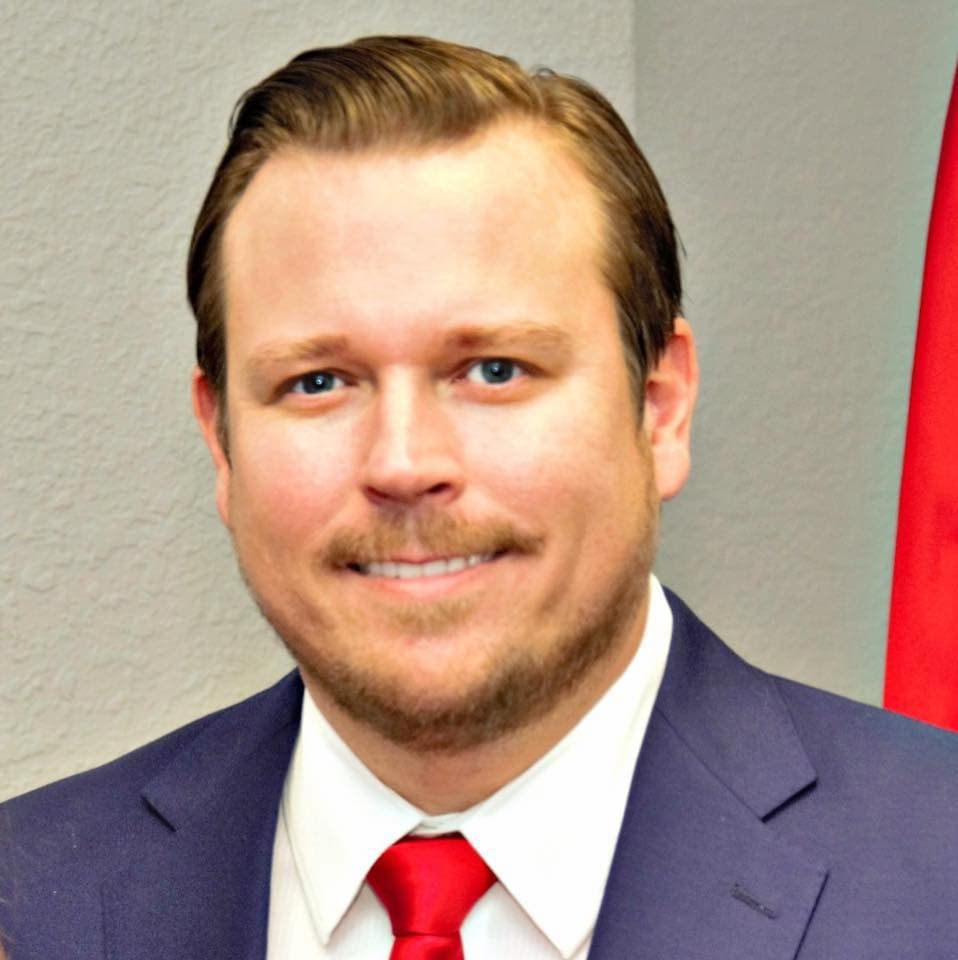 According to the appropriations requests, the garden project contained in HB 2095 would require moving an inground pool and tennis courts. The crops grown in the garden would be distributed to local food banks serving needy families.
The security funding requested in HB 2097 would be used to install CCTV video surveillance, access control, license plate readers, intrusion/detection alarms and biometric controls — either facial recognition or fingerprint scanning system.
It would also be used to harden the building with bullet-resistant glass, traffic control barriers, new doors and door locks, as well as gates and fencing.
The Federation says the security suite will help protect the 300 students who attend the on-campus school and also boost the number of visitors to its performing arts center. It expects the project to provide 75 to 100 construction jobs.
Register to vote
Secretary of State Laurel Lee celebrated National Voter Registration Day this week, observed each year in September to increase participation in the electoral process.
"With the 2020 elections just around the corner, National Voter Registration Day is the perfect time for eligible Floridians to register to vote or for registered voters to update their information," Lee said in a statement.
"Voter registration applications can be submitted through several convenient and secure methods, including online at RegisterToVoteFlorida.gov."
Residents can register to vote or update their existing registration through the Department's online voter registration website, she added. Users will need their Florida driver's license or Florida identification card and the last four digits of their Social Security number.
Florida residents also have the option to use the website to complete, print, and sign a paper application that can be mailed or hand-delivered to their local Supervisor of Elections.
Dads & kids
K-12 Public Schools Chancellor Jacob Oliva celebrated the fifth annual statewide "Dads Take Your Child to School Day" this week at Sneads Elementary School in Jackson County.
About 300 dads and male role models attended the event, which included a visit by Jamey Shouppe, Florida A&M University head baseball coach, and ended in each classroom holding a literacy activity.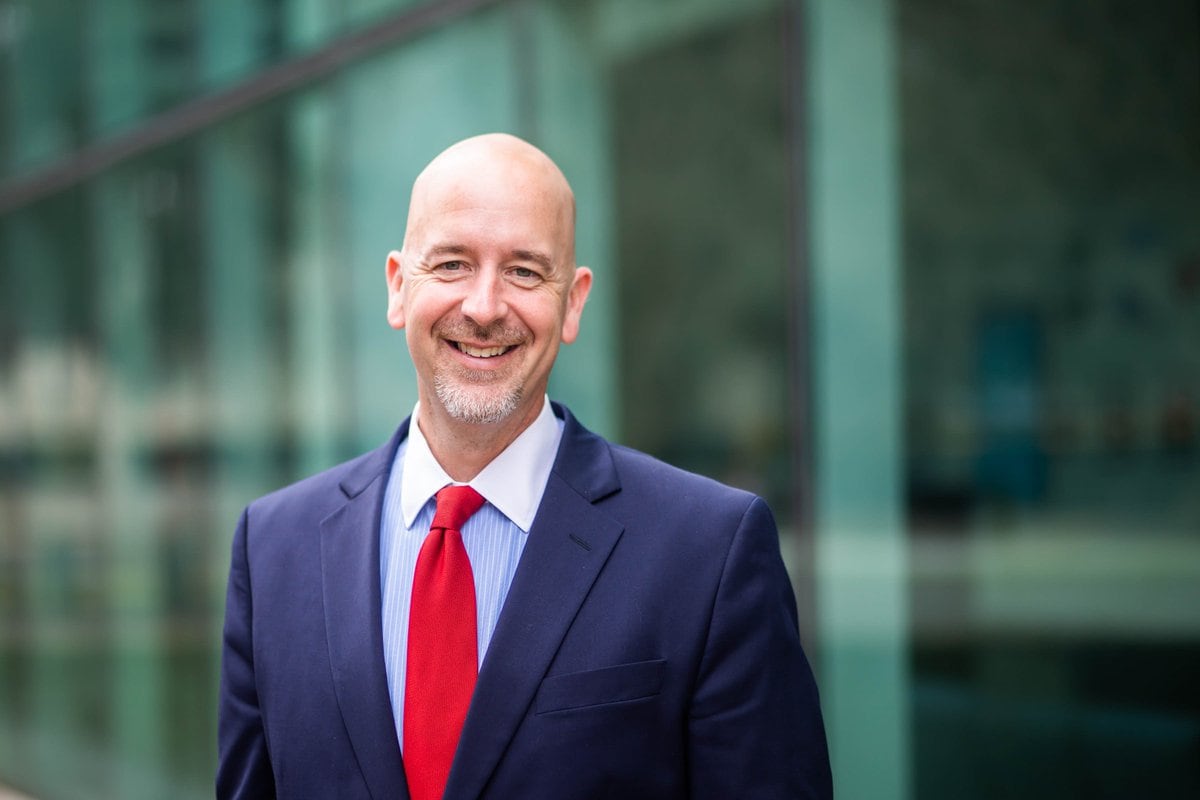 "Family engagement in education prepares Florida's students to be lifelong learners and meaningful members of society," said Education Commissioner Richard Corcoran, a father of six. "Fathers and father-figures play an important role in child development and academic success."
"Dads Take Your Child to School Day" began statewide in Florida in 2015. Research shows that when fathers and father figures are involved in a child's education, children perform better academically, have fewer discipline problems and become more responsible adults, according to the department's news release.
For more information about the program, click here. For a short video on the importance of fathers, stepfathers, grandfathers, uncles, brothers, foster fathers, and other male role models in a child's education, visit fldoe.org/videos.
To watch the announcement of "Dads Take Your Child to School Day," click on the image below:
'Gold Medal' parks
The Florida Park Service was awarded the 2019 National Gold Medal Award for Excellence in Park and Recreation Management by the American Academy for Park and Recreation Administration, in partnership with the National Recreation and Park Association.
"This achievement makes Florida the only park system in the nation to win a fourth Gold Medal award," a news release this week said.
"The Florida Recreation and Park Association is thrilled to have yet another parks system in our state recognized for excellence in natural resource management, cultural resources, resilience, creativity and visitor services," said Eleanor Warmack, Executive Director of the Association.
"The award is a testament to the dedicated men and women in the park service, sound leadership and wise investments by decision-making bodies that ensure Florida's residents and visitors continue to enjoy our state's precious natural resources."
Added Florida Park Service Director Eric Draper: "This award honors the terrific work that our staff, volunteers and partners do to protect natural and cultural resources and open parks every day. We're also thankful to visitors for supporting and celebrating Florida State Parks."
Watch-ing taxes
Florida TaxWatch (FTW) this week released its 2019 edition of the "How Florida Compares: Taxes" report. The report is an "easy-to-use guide to help Floridians better understand their state through comparing Florida's taxes to those that are levied across the nation," the organization said.
In the report, Florida TaxWatch says Florida continues to rely more heavily than any other state on local tax revenues, which make up nearly 55 percent of total non-federal tax revenue in the Sunshine State.
"While Florida remains a low tax state, this report shows that opportunities remain for our state to become even more competitive as we continue to attract families and business to make Florida home," said Florida TaxWatch Chairman and former state Sen. Pat Neal.
One highlight: Despite reductions in the state's communications services tax by the Legislature in 2015, Florida's "State & Local Cell Phone Tax Rate" is the ninth highest in the nation.
To view an online copy of the report, click here.
Ports fight crime
To combat human trafficking, Kristin Keen founded Rethreaded, a small business in Jacksonville that employs survivors of human trafficking to expertly handcrafted gifts and accessories.
Rethreaded was invited to partner with the Florida Ports Council (FPC) at the association's annual meeting to promote human trafficking awareness. Florida continues to rank third in the nation in the number of calls to the National Human Trafficking Hotline.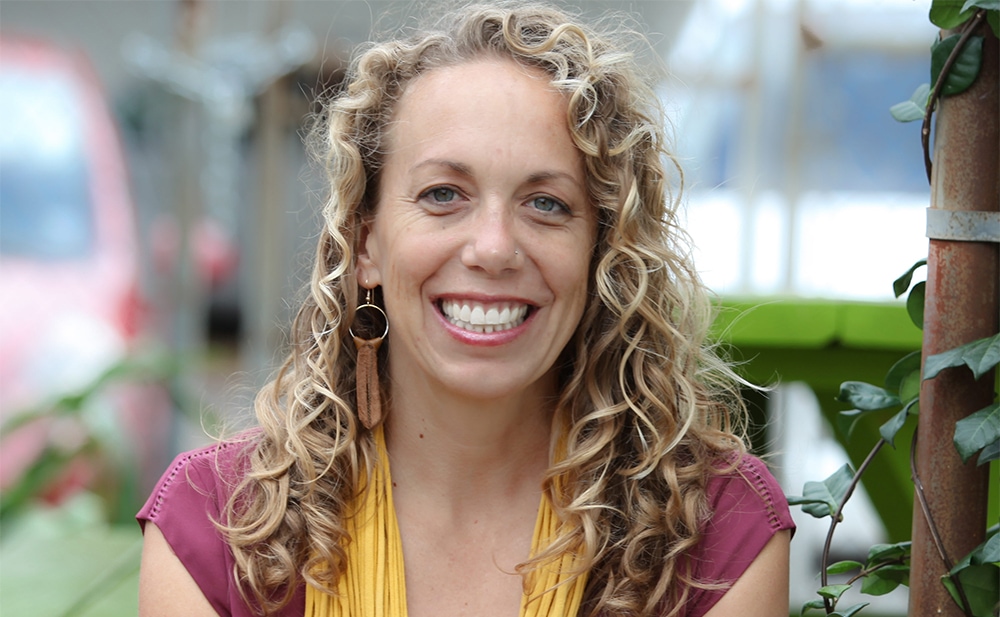 "Florida seaports are committed to combating human trafficking by promoting education and awareness among stakeholders, tenants and maritime-related transportation companies who are uniquely positioned to recognize warning signs of commercial sexual exploitation or forced labor," the Council said in a news release this week.
"Ports find themselves in a unique situation where activities create a nexus to multiple modes of transportation — trucks, trains, ships — and this provides opportunities to concentrate multiple levels of law enforcement at a logical juncture in the supply chain," said Doug Wheeler, president and CEO of the Florida Ports Council.
Added Keen: "Being educated on what human trafficking is and how it is happening is a great first step."
Kids in poverty
Roughly 459,000 Florida children live in "concentrated poverty," according to "Children Living in High Poverty, Low-Opportunity Neighborhoods," a new KIDS COUNT® data snapshot released this week by the Annie E. Casey Foundation.
Using the latest data available from the U.S. Census Bureau, the snapshot examines where concentrated poverty has worsened across the country despite a long period of national economic expansion.
Florida was among 29 states and the District of Columbia that saw a decrease in children living in areas of concentrated poverty, although one in 10 of Florida's children live in these neighborhoods and children of color are more likely to live in such areas.
Currently, 4 percent of non-Hispanic White children are living in areas of concentrated poverty as compared to 25 percent Black and 13 percent Hispanic children.
The report is here.
Legal fellows
Florida State University College of Law Dean Erin O'Connor reports that "six of the 13 members of the current Florida Gubernatorial Fellows class are students at FSU Law."
"Historically, our students have held substantially more fellowships than students from any other law school," she writes in this week's edition of FSU Law Focus. "This year, FSU Law students hold twice as many fellowships as students from all other law schools combined.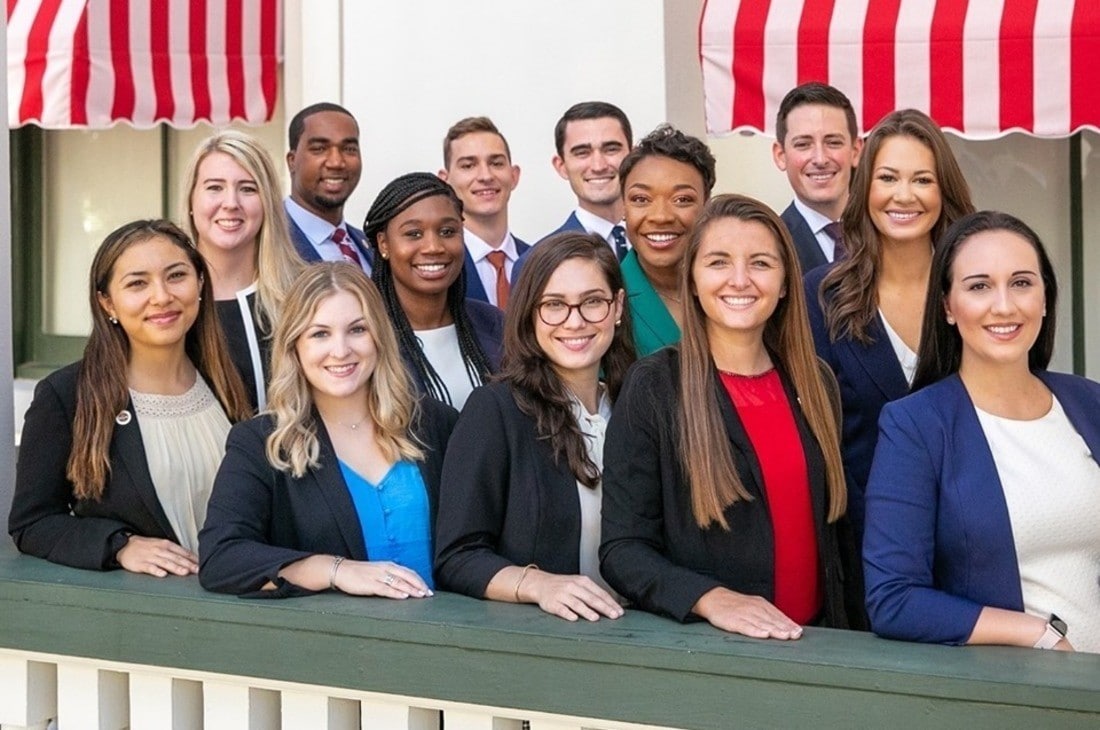 "The nine-month Florida Gubernatorial Fellows Program immerses university students in key areas of state government. Fellows receive advanced on-the-job training and a glimpse into the inner workings of government, as they fulfill roles of critical responsibility, interact closely with the state's top leaders, and employ their skills and abilities in a rewarding environment."
The participants are third-year student Oluremi "Remi" Abiodun, a joint J.D. and Masters of Social Work student working at the Florida Department of Children and Families. Second-year student M. Hannah Brewer is working at the Florida Agency for Health Care Administration. Second-year student Abby Brinkman is working at the Florida Fish and Wildlife Conservation Commission. Third-year student R. McLane Edwards is working at the Florida Department of Business and Professional Regulation. First-year student Samantha Kunin is working at the Florida Department of Health, and second-year student Roberta Skinner is working at the Florida Division of Emergency Management.
In memoriam
The Department of Highway Safety and Motor Vehicles announced on Friday that Trooper Tracy Vickers had died.
"The entire FLHSMV family and his (Florida Highway Patrol) brothers and sisters are heartbroken today as we mourn the loss of Trooper Vickers," read a statement from FLHSMV Executive Director Terry L. Rhodes and FHP Colonel Gene Spaulding.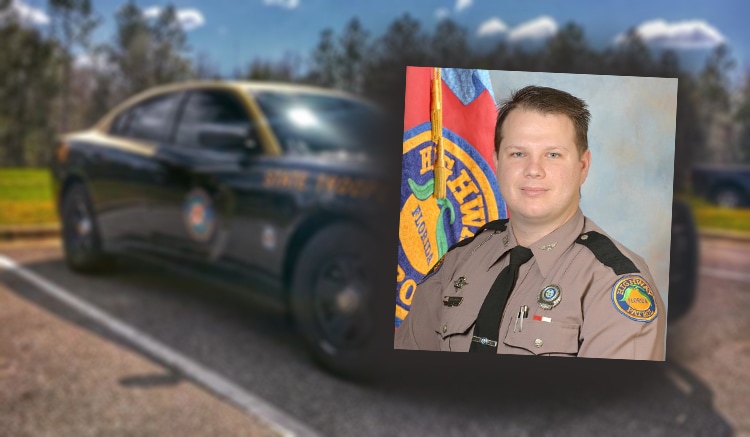 Vickers "was a leader within the patrol and his troop and served as a Field Training Officer, training and mentoring new troopers. He served central Florida and the state for just over four years, selflessly protecting Florida's citizens and visitors. Please keep his family in your prayers."
Vickers served more than four years with the Florida Highway Patrol. His first duty assignment was Troop K-Leesburg/Lake County and was later assigned to Troop K-Orlando/Orange County. He was also a Navy veteran.
Vickers succumbed to his injuries after a fatal crash Friday morning and was escorted by law enforcement to the Orange County Medical Examiner's office.
Capitol Directions