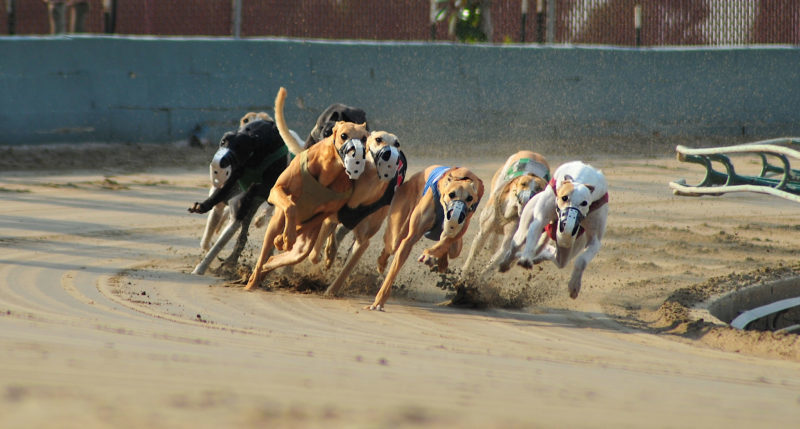 The amendment passed last year with 69 percent of the vote.
Members of the greyhound industry are asking a federal judge to strike down a recently passed state constitutional amendment that essentially bans greyhound racing in Florida, saying in part it "forever depriv(es) them of making a living."
The Support Working Animals organization and eight other plaintiffs on Friday sued Gov. Ron DeSantis, Secretary of State Laurel Lee, and Attorney General Ashley Moody in South Florida federal court over Amendment 13. The three defendants are "charged with enforcing the Constitution and laws," the suit says.
Amendment 13 passed with 69 percent 'yes' votes in November, specifically outlawing the placing of bets on live greyhound and other dog races, such as at the state's pari-mutuels, effective Jan. 1, 2021.
The amendment was placed on the ballot by the 2017-18 Constitution Revision Commission (CRC), as opposed to a citizen initiative or by the Legislature.
That's part of what the complaint takes issue with: "By side-stepping the elected representatives of the State of Florida, the majority exercised its unlimited power over a minority group thereby forever depriving them of making a living by the use of their own property in an industry successfully regulated in the State of Florida for almost an entire century."
Since Amendment 13 was passed, many tracks already have stopped racing; the measure does allow other gambling at tracks, such as card games, to continue even after dog racing ends.
Plaintiffs Kacer Kennel, Capabal Kennel, Michael Gerard, Sharon Dippel, Gloria Thomas, Seminole Animal Supply, Don Jarrett Greyhound Transportation and Jan George Kennels "are all similarly situated in that they all have businesses directly involved with the greyhound racing industry throughout the State of Florida; many of whom are third and fourth generation family businesses," the suit says.
"Each of the plaintiffs has dedicated themselves to training, transporting, breeding and racing greyhounds," it adds. "These individuals and entities in the state and their employees will lose not only their businesses and income, but their heritage and identity through the state's unconstitutional taking under Amendment 13."
They seek a court order declaring the amendment unconstitutional on due process and equal protection grounds, among others.
A complaint in a lawsuit tells one side of a story. GREY2K USA Worldwide, the anti-racing group that supported the amendment, called the action "frivolous."
"This lawsuit is a slap in the face to every voter, and will be rejected," the group said in a statement. "Racing greyhounds endure lives of confinement, and more than five hundred dogs have died at Florida tracks since 2013."
The statement notes the measure's supporters, including former Gov. Rick Scott, then-Attorney General Pam Bondi, Democratic nominee for Governor Andrew Gillum, the League of Women Voters of Florida, GOP Congressman Matt Gaetz, and Lara Trump, the President's daughter-in-law.
"In the communities where dog racing has ended, the transition is creating exciting new opportunities," GREY2K's statement added. "For example, Sarasota Kennel Club is in the process of being transformed into 340 units of affordable housing and an assisted living facility.
The plaintiffs "will fail in this misguided attempt to turn back the clock on a cruel industry."
Another lawsuit was filed this summer by a Pinellas County greyhound kennel owner in state court. Christopher D'Arcy, owner of D'Arcy Kennel in St. Petersburg, argued Amendment 13 is an unconstitutional "taking" of property because it effectively made his dogs worthless.
Friday's suit was assigned to U.S. District Judge Donald M. Middlebrooks, court dockets show. Requests for comment were sent to the Governor's media office and to Lee's office. A spokesman for Moody declined comment because her office had not yet received a copy of the suit.