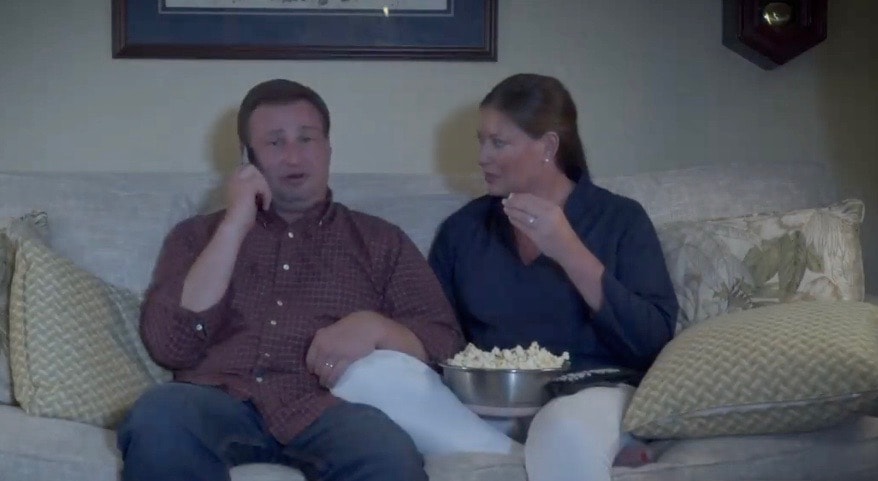 Jason is always trying to fix things, wife says
Republican state Senate candidate Jason Brodeur wants voters to know that if they have a problem and they need his help with it, just call.
A new campaign video lightheartedly shows Brodeur, the former state Representative running in Senate District 9, taking phone call after phone call from constituents while his wife, Christy Brodeur, looks both proud and a little annoyed that he wants to help fix everyone's problems.
Brodeur is running for the seat being vacated by term-limited Republican state Sen. David Simmons, representing Seminole County and part of southern Volusia County. Three Democrats have joined the contest: Rick Ashby of Oviedo, H. Alexander Duncan of Geneva, and Alexis Carter of Apopka.
Brodeur, president of the Seminole County Regional Chamber of Commerce, has been running since early 2017, and he has amassed $657,000 through the end of September in two campaign funds, enough for plenty of advertising.
This 60-second spot, "Call Jason," is his first full-length commercial. His campaign said it will begin running Friday in "a full digital offensive on social media, YouTube and IP-Targeting."
Presumably, Brodeur wants to head back to Tallahassee to fix problems like funding of schools, environmental concerns, and public safety, but those aren't the calls he gets in the commercial while his wife shakes her head and explains he just wants to help people.
"Well, what model is the VCR, ma'am?" he replies to one.
"You're gonna want to gap that spark plug at 0.35. Yep," he says to another.
"Well, it sounds like you've got a frozen evaporator coil, maybe even need a new filter," he tells another. "Well, I can walk you through that."
"Jason is always trying to fix things," she explains. "And that's why we need him in Tallahassee."
She offers two political issues, saying he'll fight to secure borders and to keep taxes low, before he interrupts her message by taking another phone call.
Then the ad places a phone number on the screen. When Florida Politics called the number, a voice mail for Brodeur asked for a message.