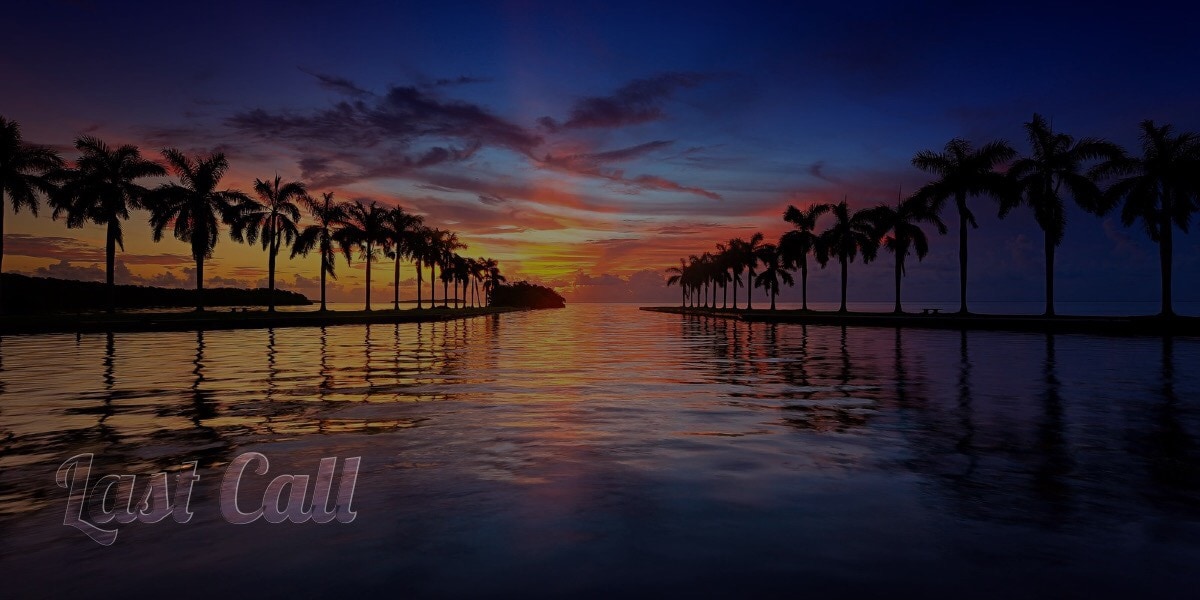 A digest of the day's politics and policy while the bartender refreshes your drink.
Last Call — A prime-time read of what's going down in Florida politics.
First Shot
There will be a rally in Tally, the statewide teachers union announced Monday. 
The Florida Education Association will conclude its ongoing "Fund Our Future" bus tour for public education with a "Take on Tallahassee" rally Jan. 13 in downtown Tallahassee. 
Rallygoers will be asked "to wear red for ed," as in education. 
"This is a movement for our students. On Jan. 13, I will be on the steps of the Old Capitol, and I will be looking out at a sea of red," FEA President Fedrick Ingram said in a statement. 
"We are joining with educators, parents and communities throughout this state to redefine the way Florida's lawmakers talk about and treat public schools."
The rally, according to a news release, is "intended to drive home to state lawmakers the need to invest in public education and to change policies that harm our students."
"The FEA sees growing dissatisfaction with more than a decade of state neglect of public schools, state overreach in terms of local control of schools, the over-testing of students, and a school accountability system that punishes poverty and whole communities," the release said. 
Details about the rally will be provided closer to the event.
Evening Reads
"House plans to formalize impeachment procedures this week" via Zachary Basu of Axios
"Joe Biden names Jackie Lee of Orlando as senior adviser in Florida" via Steven Lemongello of the Orlando Sentinel
"Federal complaint filed over Ileana Ros-Lehtinen's Disney, South Beach spending" via Noah Pransky of Florida Politics
"Ron DeSantis criticizes minimum wage proposal" via Jim Turner of the News Service of Florida
"The dark money behind the minimum wage fight" via Paul LaGrone of WFTS
"Lizbeth Benacquisto the early leader with CD 19 Republicans" via Peter Schorsch of Florida Politics
"Florida lawmakers say vaping disease is an emergency, but what will they do about it?" via Gray Rohrer of the Orlando Sentinel
"HHS to shutter Homestead detention center, a victory for immigration activists" via Alex Daugherty of the Miami Herald
"Migrant children go to Florida shelters" via Ana Ceballos of the News Service of Florida
"Florida has become a hotbed of academic organizing: Adjunct profs need more than poverty wages" via Christina Alexander of the Florida Phoenix
"Air Force's mysterious space plane lands in Florida after record-setting mission" via The Associated Press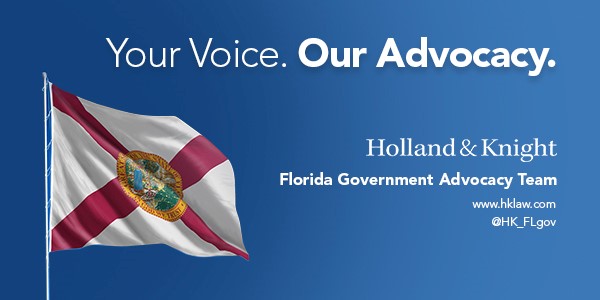 Quote of the Day
"No, this is not a tax increase, first and foremost." — state Sen. Joe Gruters, a Sarasota Republican, explaining that online sales tax is already state law after he filed an online sales tax bill for the upcoming Legislative Session.
Bill Day's Latest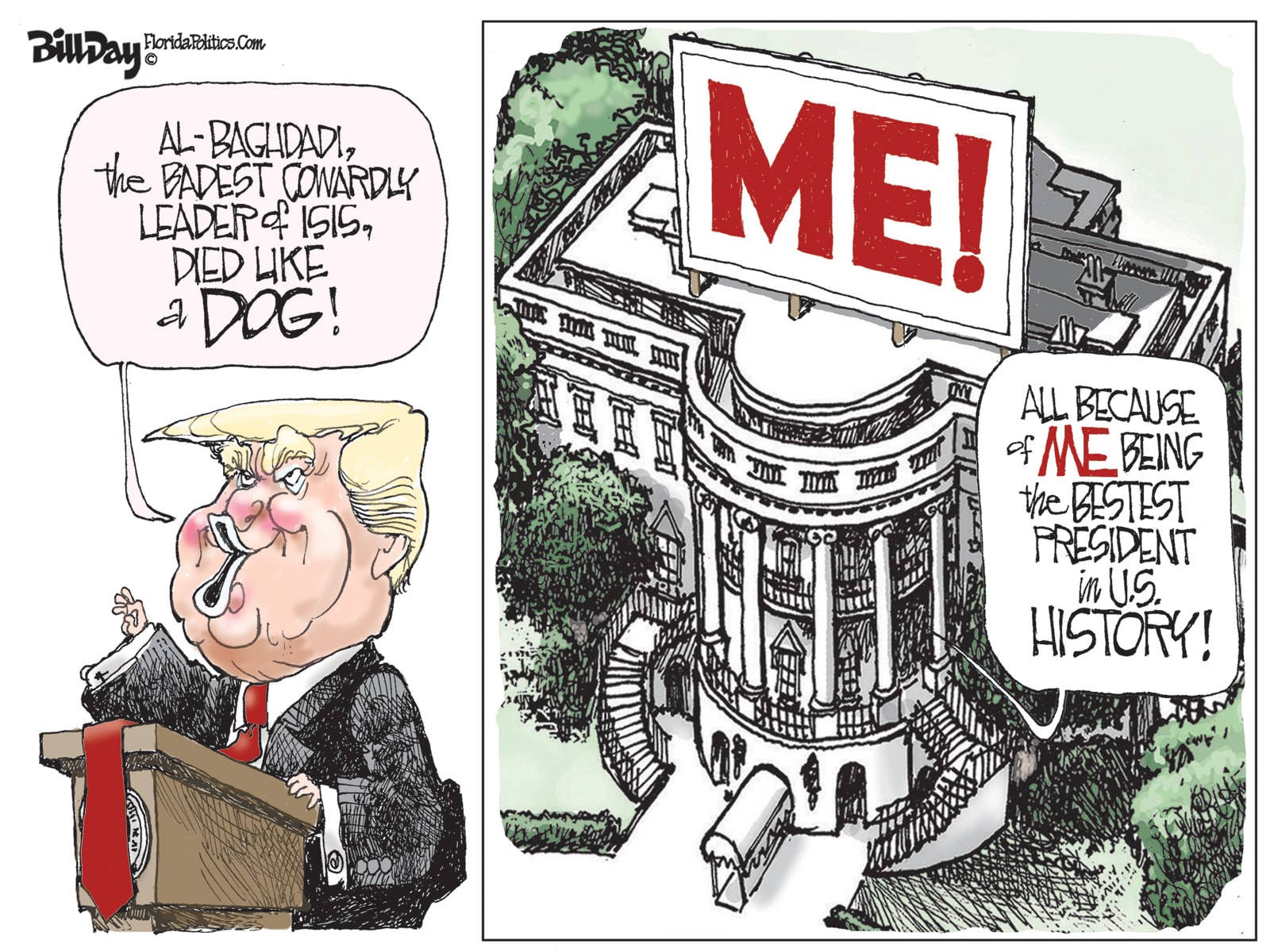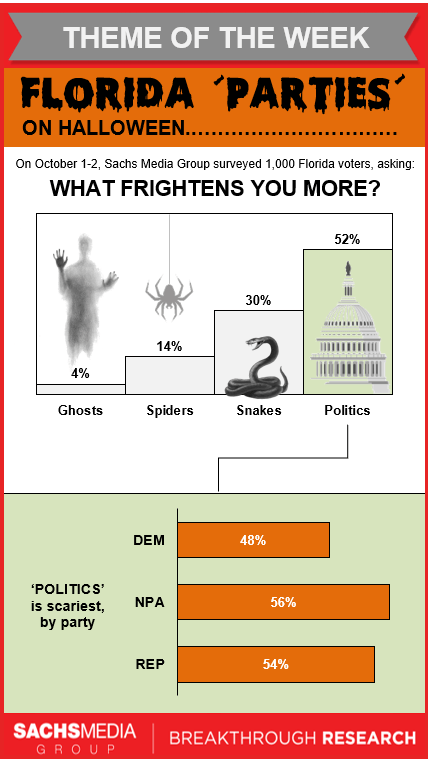 Wake Up Early?
The Florida Chamber continues its "Future of Florida Forum." Day 2 features speakers such as Florida Chamber Foundation Chair Todd Powell, Sen. Jeff Brandes, Rep. Vance Aloupis, VISIT FLORIDA CEO Dana Young and a conversation with three former House Speakers — Dean Cannon, Steve Crisafulli and Will Weatherford — moderated by Florida Politics' Peter Schorsch. That's at 7 a.m. (registration opens) with the event beginning at 7:30 a.m.
The Florida Board of Governors Trustee Summit will be held at the University of Florida. It starts at 8 a.m., Grand Ballroom, Salons C&D, J. Wayne Reitz Union, 655 Reitz Union Drive, Gainesville. 
The Associated Press hosts the Governor and legislative leaders to discuss priorities for the 2020 Legislative Session at its annual Legislative Planning Session. That's at 9 a.m., 401 Senate Office Building (note new location). 
The Florida Education Association (FEA) Fund Our Future Bus Tour in support of public education continues tomorrow in North Florida:
— Suwannee County: The bus will make stops at two schools. From 10-11 a.m., School Board member Jerry Taylor will join the tour group for visits to classrooms with the "reading pal" program at Suwannee Primary School, 1625 Walker Ave. SW, Live Oak. The band program will be the focus during a 12:30-2 p.m. visit to Suwannee High School, 1314 Pine Ave. SW, Live Oak.
— Leon County: The Leon Educational Support Professional Association holds a meeting for union members, 5:30-6:30 p.m. at Lively Technical College, 500 N. Appleyard Drive, Tallahassee. Also, local schools and public education statewide will be the focus of a Community Conversation, 7-8 p.m., FSU's Augustus B. Turnbull Conference Center, 55 W. Pensacola St., Tallahassee. 
Democratic state Reps. Anna Eskamani and Carlos G. Smith in partnership with The Lou Frey Institute are hosting an Affordable Housing Town Hall, with a particular focus on college students. That's at 6 p.m., Morgridge International Reading Center, 4143 Andromeda Loop, Orlando.