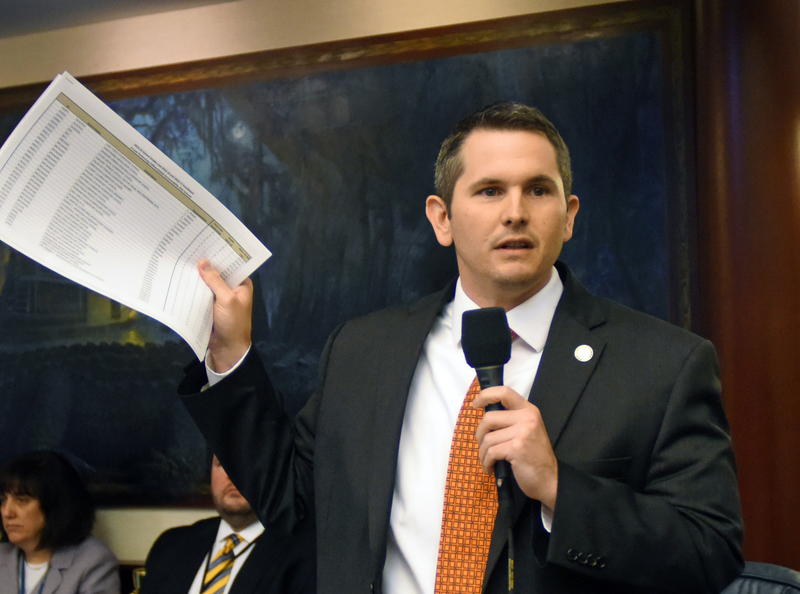 A Senate rule may have the last word.
The principal business awaiting the Duval County legislative delegation on Nov. 1 is whether or not to greenlight a bill that could lead to an elected School Superintendent.
State Rep. Jason Fischer is pushing legislation that would begin a process that could lead to an elected Duval County School Superintendent.
If the local bill passes, Duval voters in November 2020 would be able to vote on whether they want an elected Superintendent, setting up a potential 2022 election to select a replacement for a position appointed for decades.
The Duval County School Board voted in unanimous opposition to the proposal. The Jacksonville City Council, however, declined to pass a resolution opposing Fischer's bill.
Fischer has been candid in asserting that the opinions of local boards have no bearing on the process in Tallahassee. Many of his Duval legislative delegation colleagues have already gone on record supporting the concept of a popular vote.
Rep. Wyman Duggan, a Republican like Fischer, supports the measure.
"If the voters don't want it, they will tell us," Duggan says.
Sen. Aaron Bean also backs the move.
"If it passes," Bean said, "Jacksonville voters will have the final say."
Rep. Tracie Davis opposes the bill. Reps. Clay Yarborough, Cord Byrd, and Kim Daniels have not staked a position yet.
However, it is Sen. Audrey Gibson who may have the power to decide whether the bill gets any play at all in the Senate.
From Senate Rule 4.18: "Any Senator from the delegation for the local area affected by a bill on the Local Bill Calendar may object to consideration of the bill and the bill shall be removed from such calendar."
Florida Politics asked Gibson Tuesday at AP Day if she would invoke that rule, and her answer was cryptic.
"I support the Superintendent who is there," she said.
The push for an elected Superintendent came from Jacksonville Mayor Lenny Curry.
Curry thinks that a bill authorizing an elected School Superintendent could be on the November 2020 ballot along with the sales surtax referendum proposal.
"An elected Superintendent would mean accountability to the voters," Curry said. "The voice of the people!"
Qualification requirements could be established.
"Can we take this to the voters, and ask would you like to see an elected Superintendent, an elected Board chair at large," Curry asked.
It looks like Curry may get his wish … assuming that Gibson allows the bill to be heard.