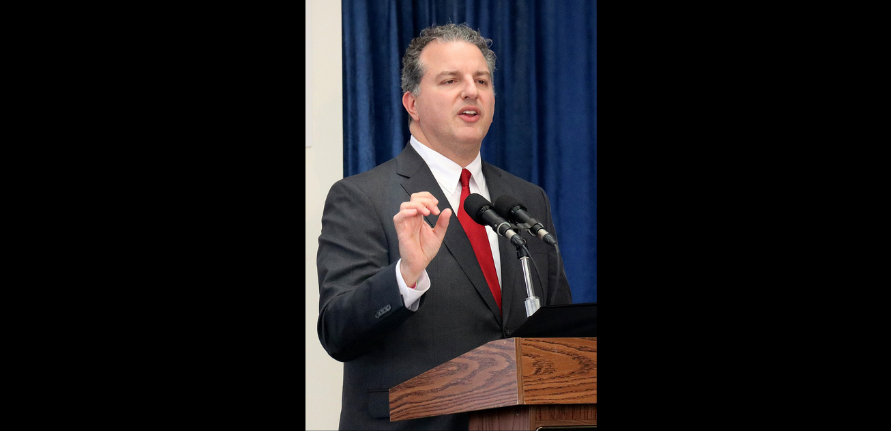 Patronis said he would offer a legislative package this year—but offered no specifics.
Chief Financial Officer Jimmy Patronis, who oversees insurance regulation in the state, faced tough questioning Tuesday over the thousands of unpaid claims still lingering after Hurricane Michael and other storms.
The Panhandle Republican spoke before reporters at the Associated Press' Legislative Planning Session, held before each year's Legislative Session.
After choking up over the damage in his native Bay County, Patronis got into testy exchanges over how much he was actually doing to help push insurers to more speedily get money to policyholders in need, including those whose homes still need repair.
That spilled over into an impromptu question-and-answer gaggle with a handful of reporters outside the meeting room. He was asked what legislative proposals he would put forth to help thousands of Floridians needing help.
"At the end of the day, there is no reason why a policyholder should have to deal with seven different adjusters," he said. "And when you still have 16,000 claims open, nobody's doing OK."
Patronis, however, offered no specifics.
"There are so many catastrophic failures that took place with Michael, and we will learn from every single one of those," he said. "I'm going to continue to advocate for solutions that are going to take care of the citizens of the state of Florida moving forward."
When pressed, he said that "one of the biggest issues is not giving the customer the run-around."
"If I pick up the phone and I call my carrier to start the claims process, ideally that information should be shared in a manner that is going to bring swift closure," Patronis added. "There're games that get played on both sides," referring to insurance litigation, "so both sides are guilty … They find ways how to game the system."
Asked whether he would bring forth a "policy package to support consumers," he answered, "Absolutely. You'll see it. You'll see it."
He continued: "What I've been asking is, why can't we just have a simple 'my house is gone, fix it' policy? There are other states that have a product like this on the books.
"… I'm a big believer that we should make it easier on (insurance) consumers to be able to get closure to put their life back together."