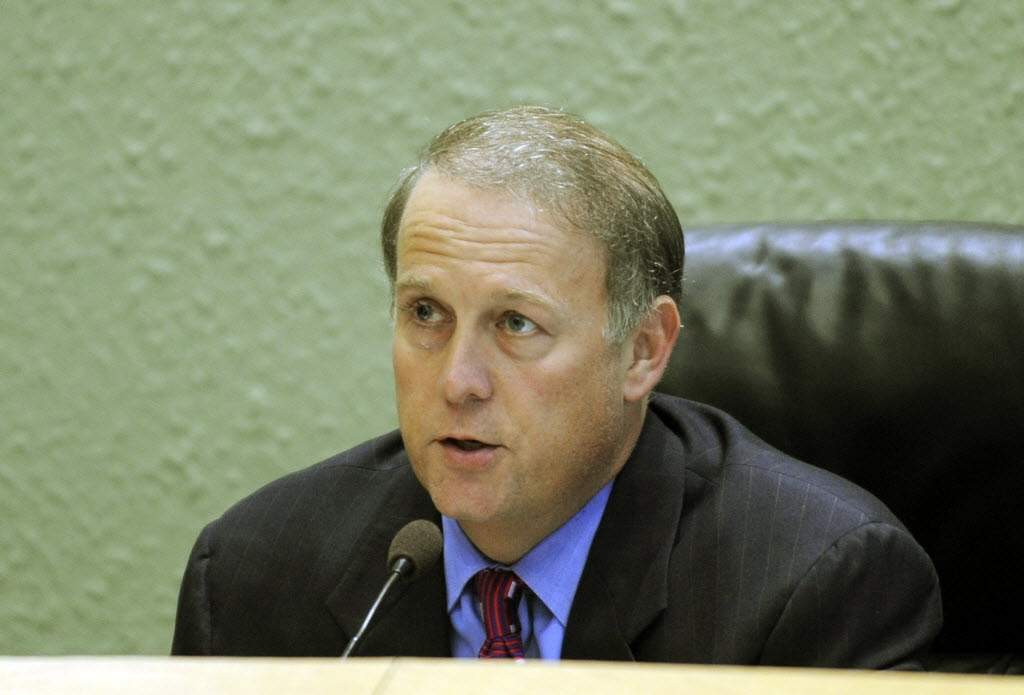 Hagan says he knows nothing about the investigation.
Another Hillsborough County Commissioner is under investigation by the FBI, according to a published report from WTSP-TV in Tampa Bay.
The report indicates longtime Commissioner Ken Hagan, who has been at the center of stadium talks with the Tampa Bay Rays in recent years — as well as investigative stories from the television station — has been the focus of an FBI public corruption probe since at least October 2018.
"The active criminal investigation was confirmed through interviews with three different individuals approached by the FBI for information," WTSP reported. The FBI did not provide any comment on the story, and Hagan told the television station he had "absolutely no idea what you're talking about, and no one from law enforcement has contacted me."
The report indicated the FBI was interviewing individuals about Hagan's history with different land deals, including at least one where his father worked as a broker on a sale to the county. It appears Hagan's dealings with the Rays — and developers interested in getting a new stadium built in Ybor City — were also topics of FBI questions.
Former WTSP reporter Noah Pransky spent years publishing investigative stories on Hagan, regarding his close ties to lobbyist Beth Leytham, public records that were in his possession, and his behind-the-scenes work on a Rays stadium. Hagan threatened to sue WTSP and Pransky over a November 2018 stadium story, but no lawsuit was ever filed.
Hagan appears to be at least the third Hillsborough Commissioner under investigation by the FBI in the last ten years; former Commissioner Kevin White served a three year federal sentence for corruption, while former Commissioner Jim Norman avoided jail time after failing to disclose a $500,000 gift to his wife from a developer with business before the county.
In 1983, three sitting commissioners went to prison following a large-scale FBI racketeering probe that resulted in dozens of arrests.