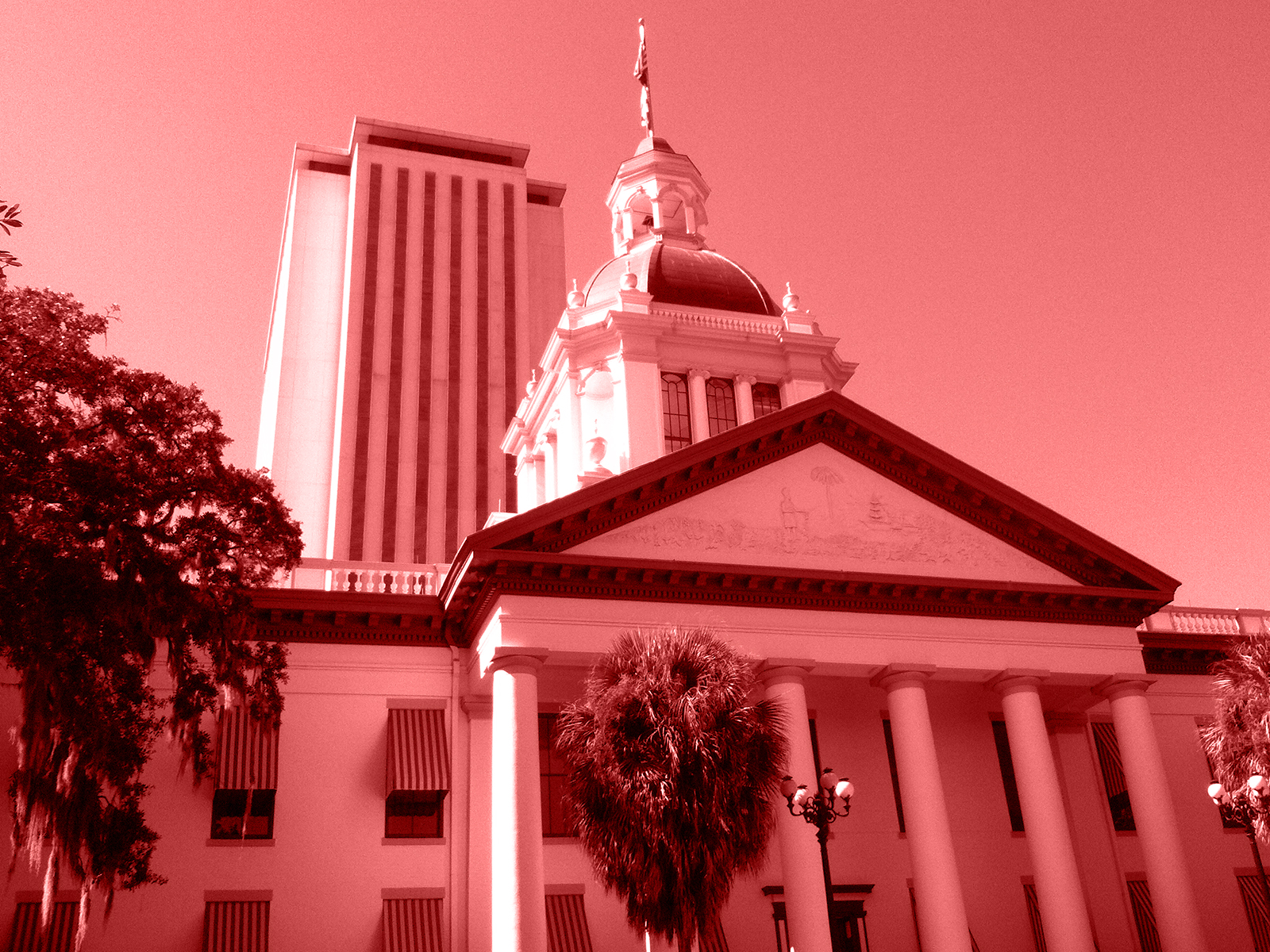 Sixty Days — our daily dispatch from the fourth floor.
The Last 24
Good Monday evening. Now that the dust has settled on the Senate's removal of Scott Israel as Broward County Sheriff, the legal bills will start coming in. Senate President Bill Galvano hired Republican former lawmaker and Naples attorney Dudley Goodlette as a 'special master.' Goodlette's job was to hold hearings and come up with a recommendation for senators on removing or reinstating Israel and Okaloosa County School Superintendent Mary Beth Jackson, both of whom were suspended by Gov. Ron DeSantis. Jackson resigned before her suspension could come before the Senate, which is constitutionally allowed to review executive suspensions. The full Senate in a Special Session voted 25-15 to remove Israel from office two weeks ago; Goodlette had recommended he be reinstated.
"The Senate has not yet received all of the invoices related to Mr. Goodlette's service as Special Master," Senate spokeswoman Katie Betta said Monday. "As of July, the total was $12,388.95, for services and travel for Mr. Goodlette and his associate, Mr. (Kyle) Dudek. We anticipate receiving additional invoices in the coming weeks to cover the work following the Special Master Hearings as well as the Special Session." One thing Sixty Days noticed: Goodlette and Dudek bill at the same rate, $225 an hour. Nice work if you can get it. Here's your nightly rundown.
Sad sign of the times: The Children and Youth Cabinet convened to deal with a serious subject: Youth suicide, and the fact that it is increasing.
Rockets' red glare: A bill for 2020 would make fireworks legal on Independence Day, Memorial Day and New Year's Eve — cleared its first committee.
'Wear sunscreen': A Senate panel gave the thumbs-up to a bill to preempt cities and counties from banning certain kinds of sunblock lotion that may hurt coral reefs.
Pot rights: A bill introduced in the Senate would protect the rights of medical marijuana patients in public schools.
Lack of enthusiasm: Sen. José Javier Rodríguez pooh-poohed Miami-Dade Democrats' plan to nominate Rep. Joe Geller to lead their group next Session.
'Fragile' claims: Florida wants a federal appeals court to take up a dispute about "medically fragile" children being placed in nursing homes.
On the move: David Frady, previously communications director at the Department of Management Services, now takes the same position for the Department of State under Secretary Laurel Lee.
Quote of the Day
"Florida encourages the use of sunscreen to prevent melanoma. We do not discourage it." — State Sen. Rob Bradley, a Fleming Island Republican, on his bill to preempt local bans on skin protection lotion.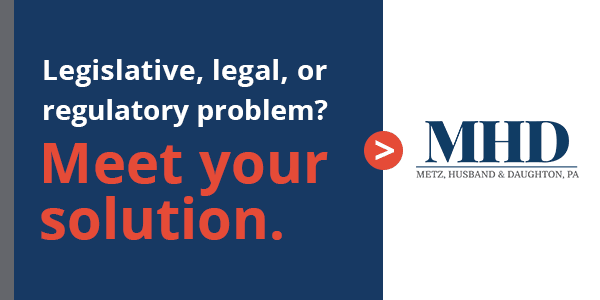 Bill Day's Latest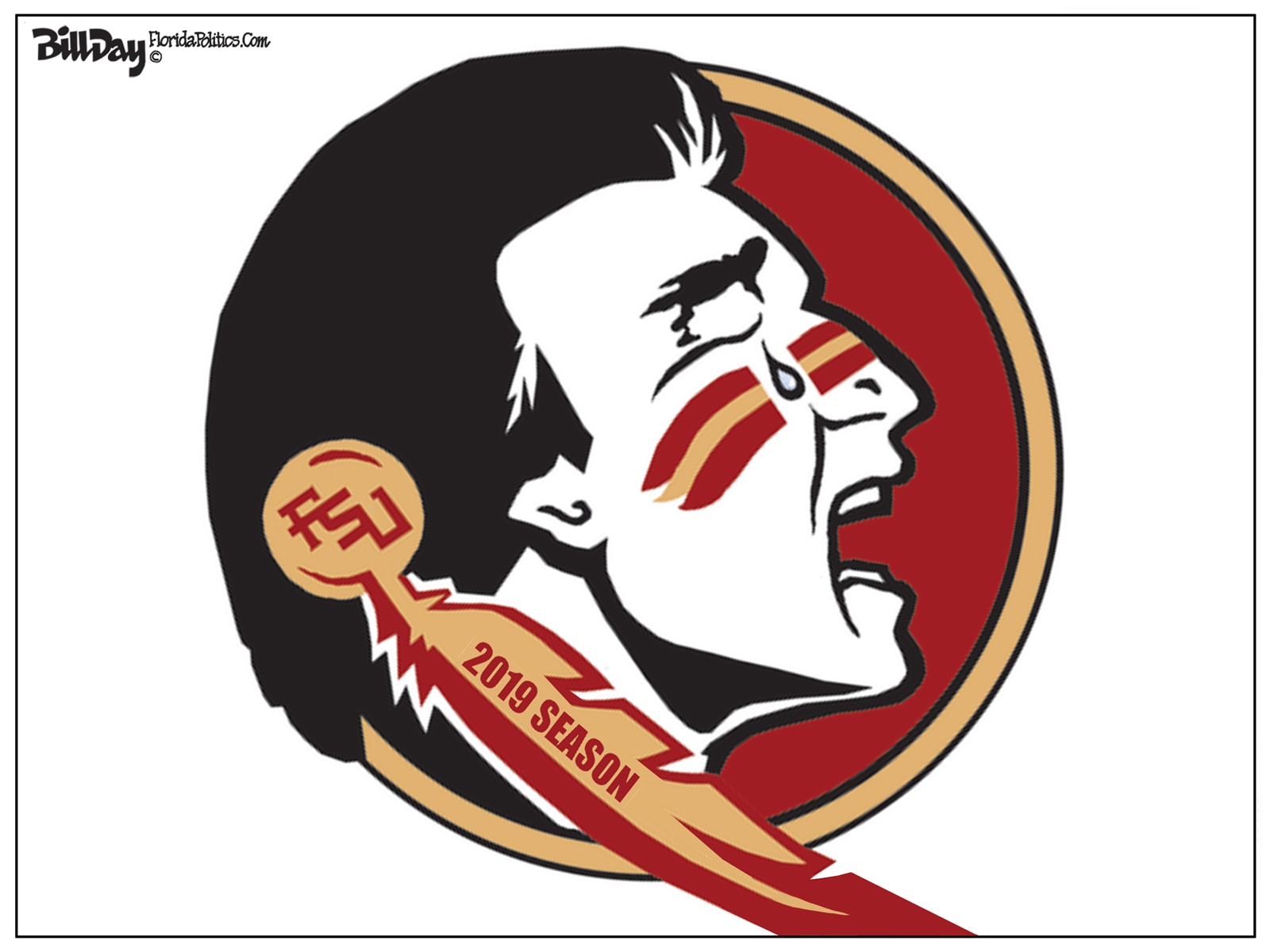 3 Questions
Florida's history of close elections leaves reform a constant top priority, especially after three statewide races in 2018 went to recount. Rep. Geraldine Thompson last Session introduced a host of reforms that ultimately were not adopted by the Republican-controlled Legislature. However, the Orlando Democrat still hopes colleagues consider some changes before the critical 2020 contest. We spoke with her about her top priorities.
Florida Politics: What do you consider the top priorities that were not addressed last Session?
Thompson: One of the things that happened in 2018 was the rejection of thousands of ballots because signatures were deemed not to match. I propose taking subjectivity out of it and using the last four digits of Social Security Numbers as a means of identification. As you age and you have arthritis or your signature changes, you still are not disenfranchised because a signature doesn't match what was originally there … Another thing is that people move, and when you go to a place that is not your precinct, right now you are told you can't vote. With databases now, you should be able to cast a provisional ballot even if it's not in your assigned precinct.
I also want to go back to having an elected Secretary of State. That position has become so politicized. Rick Scott directed the Secretary of State to purge voter rolls of surnames that sounded Hispanic, and also had him direct supervisors around the state to not allow voting the Sunday before Elections Day, which has been adopted by African American congregations as "Souls to the Polls." When things so political are attached to the Secretary of State, I think we are damaging the ability for people to participate in democracy. I want the position elected, as it used to be in Florida, so it's a position accountable to the people, not a politician. I also want same-day voter registration. Someone with a driver's license should be allowed to register and vote on Election Day.
FP: The last elected Secretary of State, Katherine Harris, drew controversy in the 2000 election making decisions after helping lead George W. Bush's Florida campaign. How does electing a Secretary remove the politics?
Thompson: I'm also proposing anybody running for office themselves or connected with a campaign should not be involved with the elections process. We saw that with Rick Scott, who was running for the U.S. Senate and directing what happens with the Secretary of State. I want to have an elected Secretary and then a provision to prevent the Secretary of State from being involved, so a Katherine Harris would be disqualified from running elections in that scenario.
FP: Republicans last year said many of your reforms could open the door to election fraud. Have you taken such election security concerns into account this year as you prepare to make the case again?
Thompson: I haven't seen the fraud the Republicans are talking about. The Supervisors of Elections have not indicated there is voter fraud. I believe that's a deflection to get us off on something that is not the main topic. I am not sure what an elected Secretary of State would have to do with that, or with same-day registration. We have a prescription drug monitoring program that uses the last four (digits) of Social Security Numbers, so we know that has been used as a safeguard against fraud and it works. Why would there be fraud when it comes to voting, but not with stealing prescription drugs? I haven't figured that out. But it's certainly been raised as a reason to reject these things before.

Lobby Up
With the 2020 Legislative Session within sight, Shumaker Advisors Florida continues building up its roster of Tampa Bay-area clients.
In the past week, Amy Maguire and the Shumaker team have signed lobbying contracts with the Tampa Museum of Art Foundation and the School District of Hillsborough County.
The school district, like many, has a major maintenance backlog. Another issue lawmakers could consider: Installing filters on drinking fountains in 136 the constructed before 1986 that contain lead pipes. Of those, 11 schools were found to have lead in the water above the 15 parts-per-billion threshold that is considered unsafe to drink.
The water filter plan has been put forward by Sen. Janet Cruz. The legislation was proposed last year, but stalled last year amid questions about the cost to the state. The ask in this year's bill is $3 million in recurring funds.
The Tampa Museum of Art, meanwhile, is looking to expand an art education program focused on at-risk youth. To do so, the nearly 100-year-old museum wants to expand its education space from 800 square feet to 12,000 square feet, which would make it the largest art education center in the region.
The $1.15 million ask would also see the museum bolster its offerings for foster children, adults and children suffering from mental health challenges and substance abuse.
Breakthrough Insights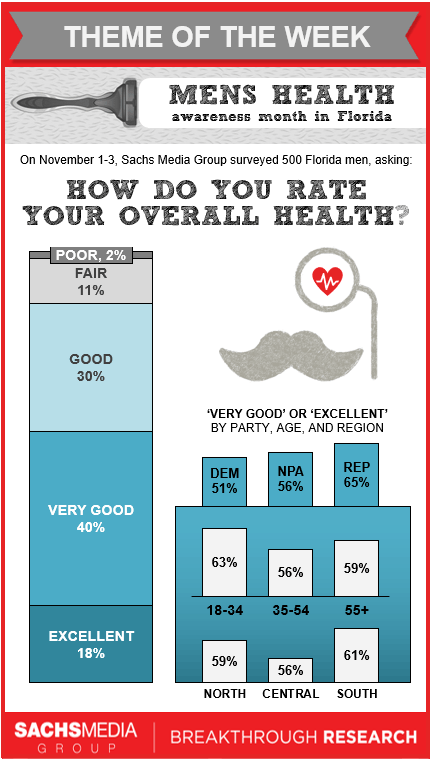 The Next 24
(Unless otherwise noted, all locations are in the Capitol Complex.)
It's Advertising Day in the Capitol, sponsored by the American Advertising Federation. Leaders and members of the federation's 4th District, including Florida and the Caribbean, "will meet with lawmakers to discuss issues of interest to Florida's advertising industry."
Democratic lawmakers and progressive advocates will host a news media conference call on expanding the earned income tax credit for working families. That's at 9 a.m. Email [email protected] or [email protected] to receive the call-in information.
GOP U.S. Sen. Marco Rubio will address students at Catholic University's Busch School of Business on "Catholic Social Doctrine and the Dignity of Work" and build off his op-ed in First Things, titled "What Economics is For," that focuses on the economy and dignity of work. That's at 9:30 a.m., Maloney Hall, Della Ratta Auditorium, 620 Michigan Ave. NE, Washington, D.C. Members of the media are asked to RSVP to [email protected] and CUA's Marketing and Communications team at [email protected] (or call 202-319-5600).
Sen. Linda Stewart and Rep. Geri Thompson, both Democrats, will hold a news conference on "issues that have plagued elections in Florida for decades." They will be joined by grassroots supporters to discuss improving the state's elections system. That's at noon, 4th-Floor Rotunda.
Sen. Jose Javier Rodriguez and Rep. Michael Grieco, both Democrats, will hold a news conference on bills to prohibit "conversion therapy," which purports to change an individual's sexual orientation from gay or bisexual to heterosexual, on people 18 and under. That's at noon, 4th-Floor Rotunda.
Sen. Dennis Baxley and Rep. Clay Yarborough, both Republicans, will announce legislation "related to healthy marriages and the impacts of divorce." That's at 1 p.m., 4th-Floor Rotunda.
The Democratic Caucus of the Miami-Dade County Delegation will meet to designate a chair. That's at 4:45 p.m., 316 Capitol.
Speaker Jose Oliva, Speaker-designate Chris Sprowls, Judiciary chair Paul Renner and Rep. Danny Perez will host a fundraising reception for fellow GOP House members Tyler Sirois, Anthony Sabatini, Will Robinson and Tommy Gregory. That's at 5:30 p.m., Clydes & Costello's, 210 S. Adams St., Tallahassee.
Also, the following committees will meet:
— The House Health & Human Services Committee will hear a presentation on Recreational Marijuana by Chris Gibson, Executive Director, Oregon-Idaho High-Intensity Drug Trafficking Area (HIDTA). That's at 10 a.m., 17 House Office Building.
— The Senate Agriculture Committee will get an update on the effect of Hurricane Michael on Florida agriculture. That's at 10 a.m., 301 Senate Office Building.
— The Senate Commerce and Tourism Committee will workshop a bill (SB 254) on a "Working Persons Tax Rebate Study" and consider a bill (SB 3620) to extend the operational life of VISIT FLORIDA. That's at 10 a.m., 110 Senate Office Building.
— The Senate Criminal Justice Committee will hear a presentation on Racial Impact Analyses by the Florida State University College of Criminology and Criminal Justice. That's at 10 a.m., 37 Senate Office Building.
— The Senate Health Policy Committee meets to hear a presentation on implementing Prescription Drug Importation programs and discuss "drivers behind increases in prescription drug prices." That's at 10 a.m., 412 Knott Building.
— The Senate Banking and Insurance Committee will hear presentations on the role of Pharmacy Benefit Managers in the private insurance market. That's at 2 p.m., 412 Knott Building.
— The Senate Children, Families, and Elder Affairs Committee will hear a presentation on gender dysphoria by Gilbert Smith, D.O., Department of Psychiatry, Nicklaus Children's Hospital. That's at 2 p.m., 301 Senate Office Building.
— The Senate Judiciary Committee will consider several bills, including one (SB 176) to limit amendments proposed by the Constitution Revision Commission to one subject. That's at 2 p.m., 110 Senate Office Building.
Committee agendas are available on the House and Senate websites.