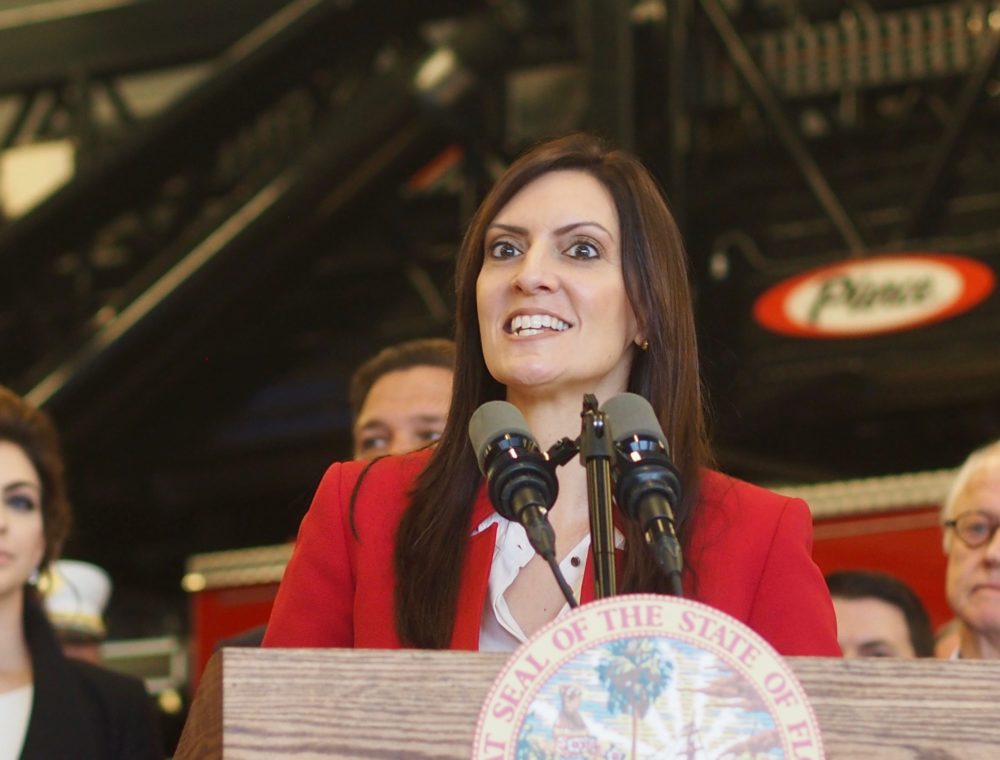 Nuñez credited business leaders and entrepreneurs for the state's growing economy.
Lt. Gov. Jeanette Nuñez says Florida's economy is booming, and with help from the private sector it'll continue its upward trend.
"We are indeed living in exciting times in Florida. The Florida economy is making history," Nuñez said Monday. "People always ask me, 'why is everyone moving to Florida?'"
Her reasoning: "Florida boasts an unemployment rate of 3.2 percent and we've seen a growth in jobs outpacing America. The state of Florida has cut taxes almost 100 times since 2011 and eliminated many job-killing regulations, all the while paying down billions in state debt."
She delivered the remarks at the Florida Chamber of Commerce's Insurance Summit in Miami.
With insurance being focus of the two-day event, she highlighted the assignment of benefits reform package passed during the 2019 Legislative Session, saying it is already helping lower insurance costs for Floridians.
Nuñez, who described herself as a "recovering lawmaker," listed off several other achievements from the first months of the Ron DeSantis administration, including the repeal of common core and the hiring of the state's first Chief Resiliency Officer.
The environment, she said, will continue to be the Governor's central priority.
"We recognize the importance of protecting our state's natural resources. Our water. Our springs."
The former state Representative closed by crediting the business leaders and entrepreneurs of Florida for the state's growing economy, and urged them to continue investing in the state, saying their involvement is needed for DeSantis to move forward with his "bold agenda" for Florida.
She said she's already seen the impact business investment can have on the state, pointing to her work with Space Florida, a public-private partnership she chairs.
"If you haven't been to the Space Coast recently, you must go," Nuñez said. "The area is booming with private sector investment."