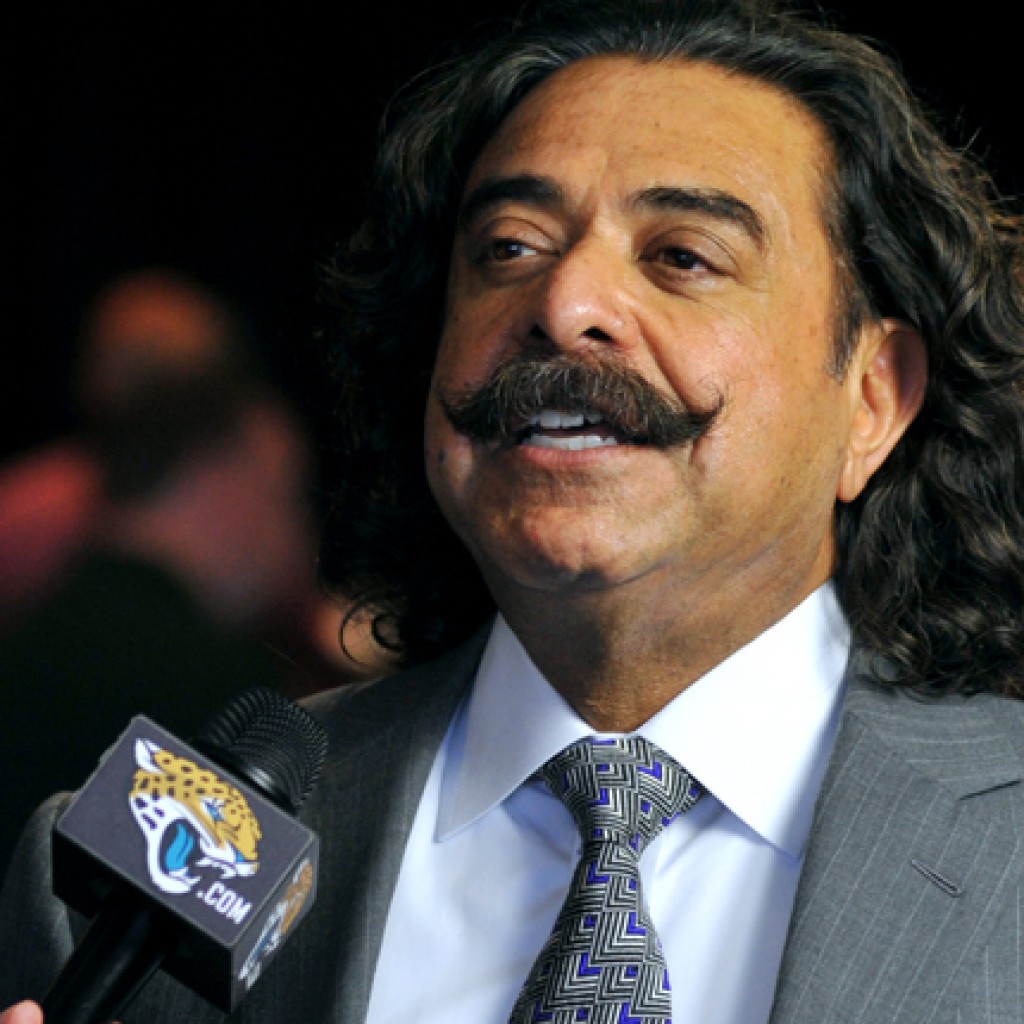 More London games are inevitable.
Ahead of the Jacksonville Jaguars' Sunday game in London, owner Shad Khan was pessimistic that the market could keep up with the rest of the NFL in local revenue.
Khan described a "50 year curse" when it came down to downtown development.
"This has been like a 50-year objective in Jacksonville to do something downtown," Khan said Saturday in London. "We are as anxious as anyone to break this curse and get something going."
Khan left open the possibility for more London games.
"I think we definitely want to extend," Khan said. "It's worked great for us and frankly, I can't imagine not having it – the value that it has added for Jacksonville."

Indeed, Khan added that "football … there is a limited demand for it."
"That's why we're playing the games here in London — that the community can't support selling out eight games, so maybe there's something else we can do there for the hot-dog vendors, the hotel rooms, all the stakeholders who make a living off the game."
Jacksonville is in the bottom quarter of local markets in terms of revenue, and three competitors currently below them will have new stadiums soon.
Expect more concerts, Khan said. Also, the local hotels need work.
"I get that all the time from executives who come in and leave town," Khan said. "We want to get a higher hotel than what we have."
"Right now, the decision-makers, the influencers, want to come to Jacksonville and get the hell out of there. It's bad for the image. It is bad for business," Khan said.
Very strong comments, critical of local decision makers overseas.
Khan has made waves at Jaguars London games in the past. Two years ago, he backed players who knelt for the National Anthem, which was the thing to do at the time.
However, he is less critical of some governments than others.
When addressing Chinese suppression of protests in Hong Kong last month, Khan suggested that critics need to "respect the norms" of the Communist Chinese.