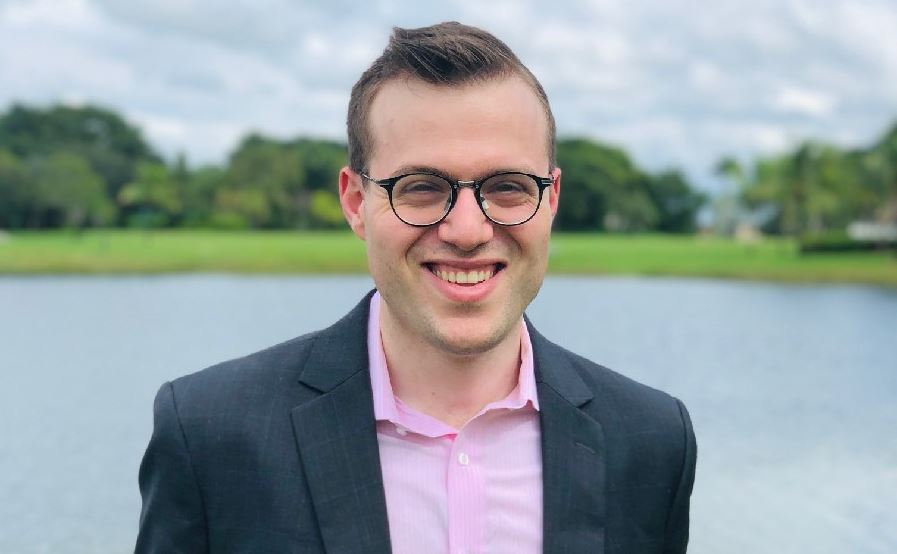 The 25-year-old Klitzman becomes the sixth candidate to join the race.
Chad Klitzman, an attorney who wrote and co-produced the Netflix movie "Candy Jar," has filed to run in the 2020 contest for Broward County Supervisor of Elections.
The 25-year-old Klitzman becomes the sixth candidate to join the race. In addition to his side job as a screenwriter, Klitzman most recently worked on securities and corporate finance law at Paul, Weiss, Rifkind, Wharton & Garrison LLP in New York City. He was also underwent an internship at the White House Office of Management and Administration during the Barack Obama presidency.
"Broward voters are ready – and have been ready – for some new leaders," Klitzman said in a release announcing the run.
"The elections office needs a Supervisor with both a fresh perspective to modernize the office and the integrity to do the job impartially as a way to rebuild trust in the community and keep our election systems and networks secure. It also needs someone who just loves elections and who will work tirelessly to ensure they run smoothly. The right to vote is one of the most fundamental rights we have, and I will do everything in my power to protect it."
Klitzman went to school in Broward, attending Cypress Bay High School. He showed an interest in politics at the time, serving as the school's student ambassador to the Broward League of Cities.
For undergrad, Klitzman attended the University of Pennsylvania where he graduated summa cum laude in less than three years with a Political Science degree. He then went on to Columbia Law School, where he earned his J.D. He's admitted to practice law in New York, Florida and Colorado.
Also competing for the Supervisor of Elections Post are Ruth Carter-Lynch, Mitchell "Mitch" Ceasar, Timothy Lonergan, Bamon Joevahn Scott and Carla Spalding.
Current Supervisor Pete Antonacci took over the Supervisor post after the suspension of former Supervisor Brenda Snipes by Gov. Rick Scott. Snipes sued over that suspension, which was eventually rescinded by Gov. Ron DeSantis. Snipes then resigned.