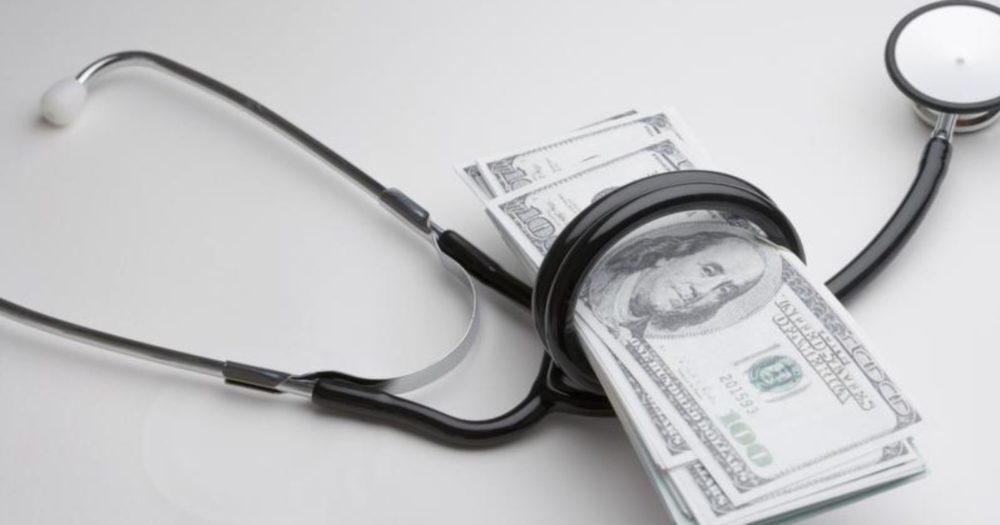 Congress must ensure essential health care services are available and affordable for patients.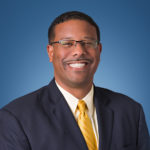 I think that when it comes to health care, we can all agree that it is too expensive, too complicated and too frustrating.
Big insurance companies have earned their reputation among patients and customers as profit-hungry corporations that would rather feed their bottom line instead of making sure patients who pay their premiums every month have access to essential care.
The Wall Street Journal just reported that UnitedHealth, one of the country's largest insurance companies, saw a double-digit increase in earnings and beat revenue projections by taking in more than $60 billion in the last quarter alone. And yet, insurers are passing more and more costs onto patients through higher premiums, deductibles and out-of-pocket costs.
Meanwhile, their networks get narrower, putting affordable care even farther out of reach.
Now, Americans are learning about the insurance companies' most underhanded tactic of all: surprise medical bills.
These bills happen when patients in need of medical care – often experiencing a medical emergency – are treated by a doctor outside of their insurance network, without their knowledge.
Instead of covering necessary, essential and even life-saving care for their paying customers, insurers pass the bill along to the patient.
Congress has taken up this issue, as it should.
Americans deserve protection from the health insurance industry's ritual profiteering. However, the entire debate is in danger of derailing because insurance companies saw the opportunity to "fix" surprise medical bills with legislation that would actually allow them to enrich themselves further at the expense of patients.
The insurance industry has thrown its support behind an approach that purports to end surprise medical bills by benchmarking out-of-network reimbursements to an insurer's own geographic median in-network rate.
In short, Congress is on the verge of passing legislation that would allow insurance companies to set their own prices. Versions of this proposal have already been adopted by the House Energy and Commerce Committee as well as the Senate Health, Education, Labor and Pensions Committee.
Think about that for a moment.
Congress wants to protect patients from predatory insurance practices by giving insurance companies the power to take away access to care and force patients to pay higher out-of-pocket costs.
It's no wonder the industry has spent $30 million lobbying Congress and millions more on advertising campaigns to deflect from their own misdeeds by placing blame on doctors. Benchmarking would be virtual sweepstakes for insurers, rewarding the bad actors responsible for surprise medical bills with the ability to boost their profits on the backs of patients.
Congress should look elsewhere for a solution.
Fortunately, there is already legislation on the table that would stop surprise medical bills, protect access for patients, and hold insurance companies accountable when they refuse to cover life-saving medical care.
Proposals that use Independent Dispute Resolution (IDR) would remove patients from the middle of billing disputes and allow insurers and medical providers to reach a fair rate for out-of-network care through an arbitration process. Patients are only responsible for their in-network costs.
New York adopted an IDR system in 2015 and has reported positive results: nearly 2,600 cases resolved, fewer complaints from patients about surprise bills, fewer incidents of out-of-network billing, and over $400 million in cost savings for consumers. Insurance premiums are holding steady.
One version of this proposal has been introduced by Rep. Raul Ruiz, a California Democrat and a doctor who has firsthand experience treating patients and dealing with insurance companies. Lawmakers should follow his lead.
IDR is the only way to stop surprise medical bills without giving more power and more control over patients to the very companies responsible for those bills in the first place.
Congress must ensure essential health care services are available and affordable for patients, and the benchmarking approach only makes it easier for insurers to remove access to care and drive up costs.
If lawmakers are serious about holding insurance companies accountable, protecting patients and ending surprise medical bills, they should look to a proven solution that is already succeeding at the state level.
We can't afford to let insurance companies put profits over patients yet again.
___
Former state Rep. Sean Shaw made history in 2018 as the Florida Democratic Party's first African American nominee for Attorney General. In 2019, Shaw founded People Over Profits, a non-profit organization dedicated to standing against corporate influence and fighting for the rights of everyday people.