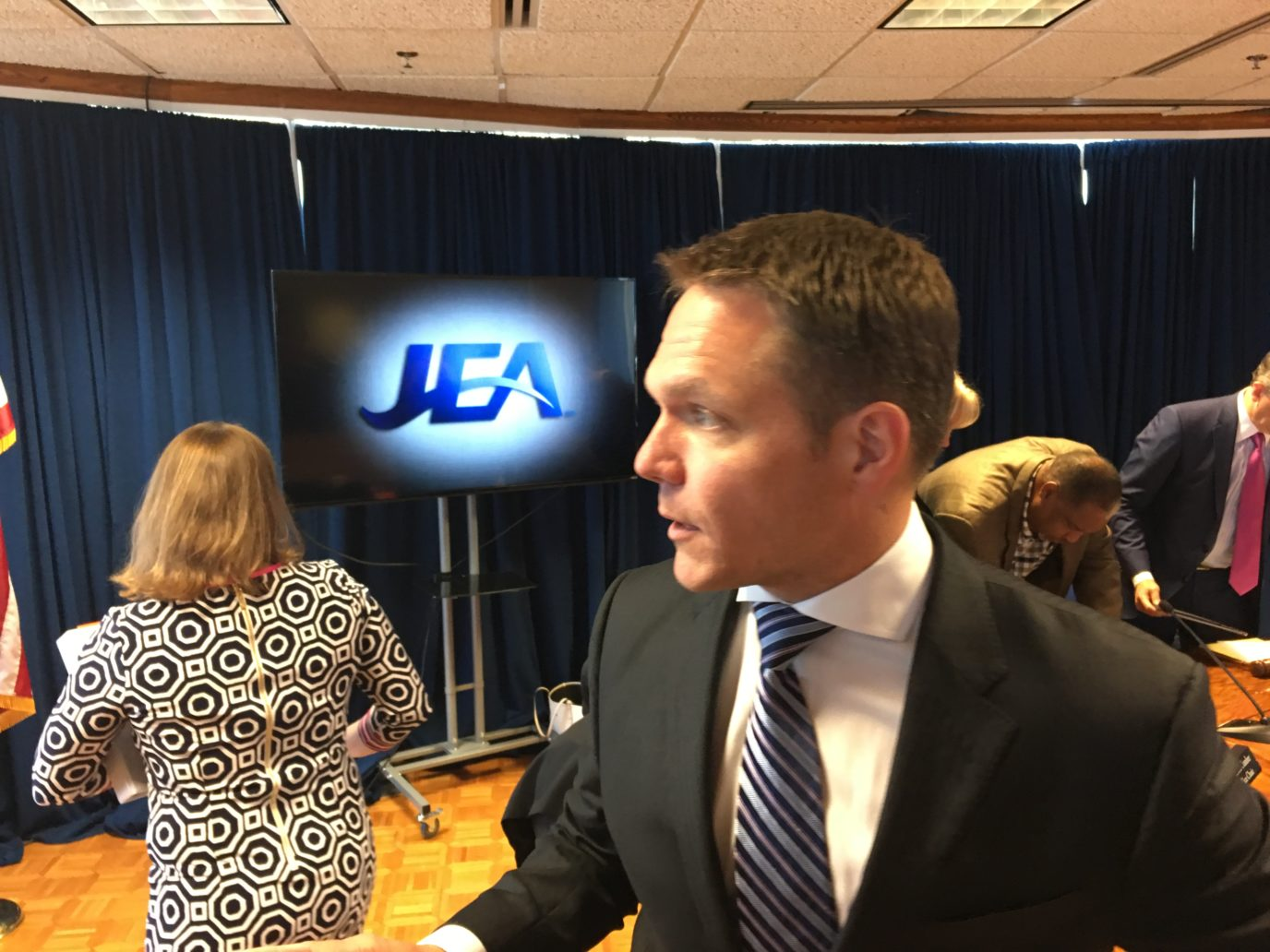 Jacksonville issues only in this poll.
The Public Opinion Research Lab at the University of North Florida released more survey results Thursday morning.
Following on a poll released Wednesday that saw decriminalized weed as more popular than any local politician, the Jacksonville university canvassed locals on still more topics.
Included: JEA and its controversial CEO; the Jacksonville Jaguars; job approval of Jacksonville General Counsel Jason Gabriel; and the Florida Times-Union and its contrarian columnist, Nate Monroe.
No sale: That's the attitude a majority of poll respondents have about JEA. 59 percent of those polled (and 63 percent of Republicans) don't want to sell the utility, either in full or as component parts (water, sewer, et al).
The majority of poll respondents (51 percent) don't know what a good asking price would be. Another 22 percent wouldn't sell at any price.
Respondents aren't sold on JEA CEO Aaron Zahn, either. He's underwater, with 47 percent disapproval against 33 percent approval.
Cattitude: High marks for Jaguars' owner Shad Khan at 65 percent and head coach Doug Marrone at 54 percent here, suggesting that people like what they see.
Poll respondents, however, are currently split on whether Gardner Minshew or Nick Foles should quarterback; surveys after the Jaguars' drubbing in London showed Foles the favorite, at 36-35.
"Shad Khan's approval is the highest of all the people we polled on. Coming off the Jalen
Ramsey trade his net positive is 55 points, 13 points higher than the last time we polled in 2017.
Marrone's net positive is 36 points, nearly identical to 2017," polling director Michael Binder said.
"Minshew's support dropped dramatically after the Houston game, and the recent announcement that Foles will be
under center against the Colts puts this mini quarterback controversy to bed," Binder added.
Etc,: Poll respondents also like General Counsel Gabriel, insofar as they know him, with 27 percent approval against 15 percent disapproval.
Monroe, who has been a sharp critic of Gabriel and the City Hall clique generally, fared better: 28 percent job approval, against 12 percent disapproval.
Monroe's Times-Union was seen favorably by 44 percent of survey respondents, with 26 percent disapproving.
Pollsters surveyed 665 registered voters via live calls from Oct. 31 to Nov. 4. Margin of error: +/- 3.8%.