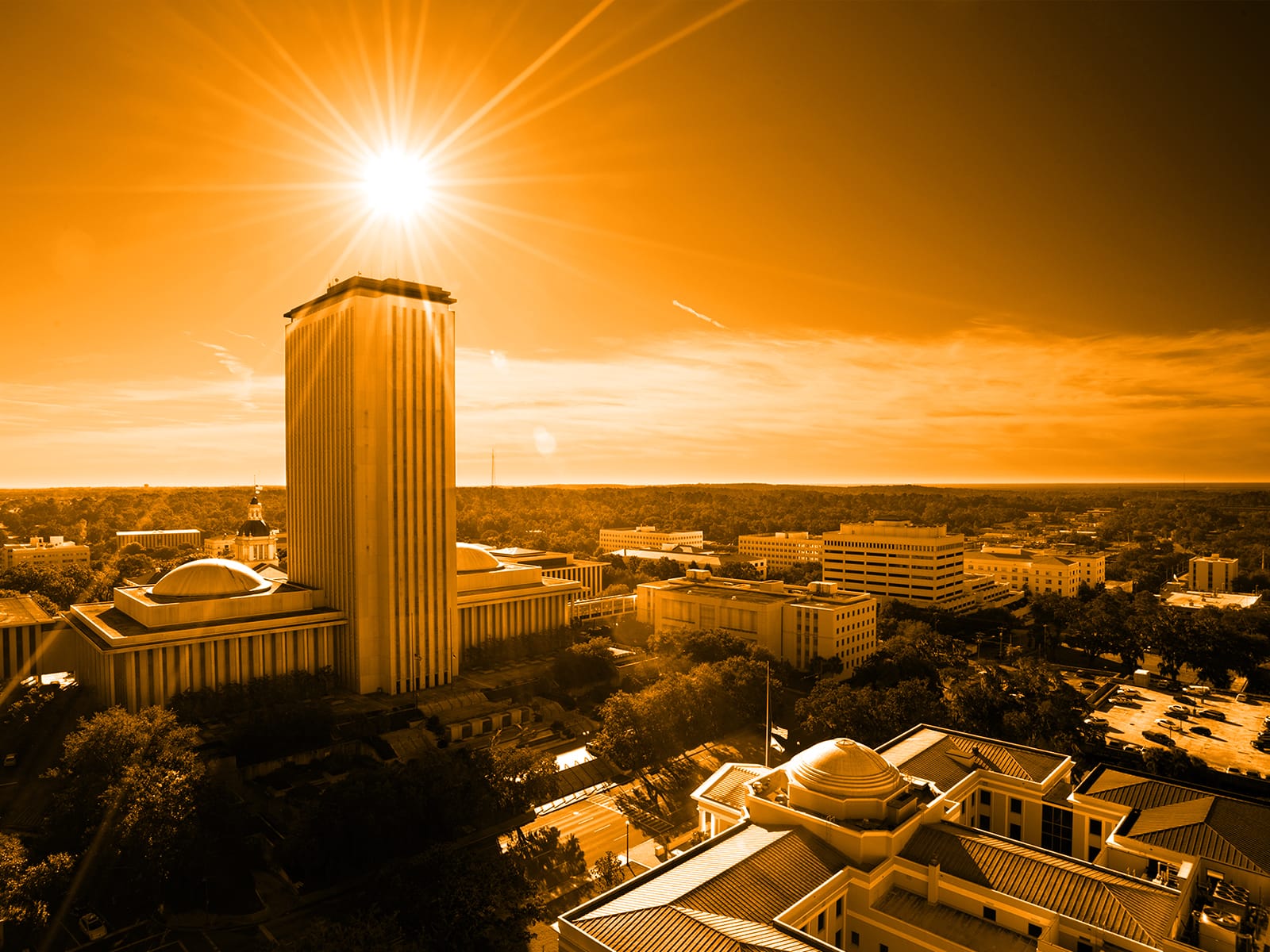 Your morning review of the issues and players behind Florida politics.
The Florida League of Cities is saying goodbye to its skyline-and-sun logo.
The advocacy group announced a rebranding Wednesday, including a logo with a modern aesthetic as well as a new brand tagline: "Local Voices Making Local Choices."
The League says the refresh is an extension of what its members are doing: embracing innovation, protecting local authority, and providing a better quality of life for their residents.
"We're extremely proud of the innovative and responsible ways Florida's cities have grown, and our new logo and branding shines a light on the local voices making choices critical to Florida cities' growth and development," FLC Executive Director Mike Sittig said.
"As the advocacy and Home Rule conversation is evolving, we will modernize and evolve with it. Our new brand identity, 'Local Voices Making Local Choices,' better articulates the impact citizens and city leaders have in improving their communities."
The new mark includes a sunshine image which represents the iconic weather that Florida is known for, a location symbol that shows the importance of place and local references, and an image of an individual voice that represents the powerful and influential voice of Florida's cities.
One thing hasn't changed: the new FLC logo is still predominantly "League Blue," giving it a connection to the history of the organization as it modernizes.
The org. also produced a 60-second video showcasing the rebrand. The key takeaway: "Our look is new. Our mission is timeless."
The rebrand isn't all style; function is also vital.
To that end, FLC gave its website an overhaul, adding an easy-to-navigate menu and pages as well as simplified messaging so city officials and visitors can find what they're looking for faster.
To view the video, click on the image below:
___
The Florida Prosperity Initiative is bringing on Michael Williams to help it unite the business community to break the cycle of generational poverty in Florida.
Williams, former Communications Director for the Florida Speaker Steve Crisafulli and CoreMessage PR alumnus, has been tapped as Director of the Florida Prosperity Initiative.
The Florida Prosperity Initiative, a brainchild of Chamber President Mark Wilson and former House Speaker Will Weatherford, aims to reduce the number of children living in poverty by 50% over the next 10 years.
Weatherford lauded the hire, saying Williams' "dedication to ending generational poverty is something I care deeply about, and I personally pledge my support to him and the Chamber."
Though Williams is new to the Florida Chamber, he's no stranger to Florida politics — he has years of experience both inside and outside the legislative process.
Additionally, following his graduation from FSU, the Tallahassee native spent three years as a missionary with N.E.T. Ministries, leading retreats for middle and high school-aged youth around the country.
"I have worked with children all around the country, and the one thing they all have in common is they did not choose the circumstances they live in," said Williams.
"This is an opportunity to help children who, through no fault of their own, are facing odds that most of us never will. Florida's business community has the opportunity to change the lives of countless Floridians."
— TODAY'S SUNRISE —
A Senate committee has approved a bill allowing police and deputies to use unmanned drones in certain circumstances. But authorities promise they won't use them to spy on us.
Also, on today's #Sunrise:
— Many, including Agriculture Commissioner Nikki Fried, hold high hopes for hemp as Florida's new big cash crop. However, one of the people in charge of the University of Florida hemp program says there are all sorts of problems growing in the Sunshine State.
— Veteran Capitol reporter Mary Ellen Klas talks about her somewhat troubling story about the future of newspapers and local news in the digital age.
— Florida Man craziness: A suspect in Pinellas County told police his name was "Ben Dover" — no, it wasn't his real name — before flipping them the middle finger and fleeing on foot.
To listen, click here.
— SITUATIONAL AWARENESS —
—@RepTedDeutch: Today we stand with #DREAMERs as they make their voices heard before #SCOTUS. They are members of our community who cannot be used as political pawns. Though they were not born here, America is the country they proudly call home, and they are #HereToStay.
—@NikkiFriedFL: 186 days have passed since @FlFinancialReg has had a Commissioner appointed by & accountable to the Cabinet. Today, I wrote to my Cabinet colleagues calling again for the appointment of an Interim Commissioner. Floridians & OFR employees shouldn't have to wait for leadership.
—@AGAshleyMoody: Important legal victory today in our case to hold the nation's largest opioid distributors, manufacturers and pharmaceutical companies accountable for their roles in the opioid crisis. We could not have had this key legal victory w/o the help of the Florida Legislature — TY.
—@KeithPerryFL: Exposure to #MusicEducation improves test scores and cultivates creativity in our students. Thank you @SenMannyDiazJr, for supporting #SB156 to increase access to music in our elementary schools!
—@JasonFischerFL: I woke up this morning to the sounds of sirens blaring outside my room in Tel Aviv. Islamic terrorists in Gaza had fired rockets at civilians here, and in multiple communities in #Israel. We must continue to #StandWithIsrael against terrorism!
—@KateNocera: Florida politicos are not surprised there's a deep connection to the impeachment inquiry via [Lev] Parnas and [Igor] Fruman: "Just assume if you're talking to anyone in the Tallahassee state House that they're wearing a wire," said one Republican consultant.
—@NewsbySmiley: The Miami-Dade Legislative Delegation has a new chairman. @RepJosephGeller was elected today, with @Annette_Taddeo as his VC
—@MDixon55: Committee on Criminal Justice is this morning's must-watch Capitol show. Got @pizzoforsenate out here dropping "eidetic memory" on Gary Hester
Tweet, tweet:
There's a lot happening at the #Florida Capitol today, but the fight to Make Tiny Houses Great Again may well *dwarf* everything else. pic.twitter.com/HehK2g83ln

— Troy Kinsey (@TroyKinsey) November 12, 2019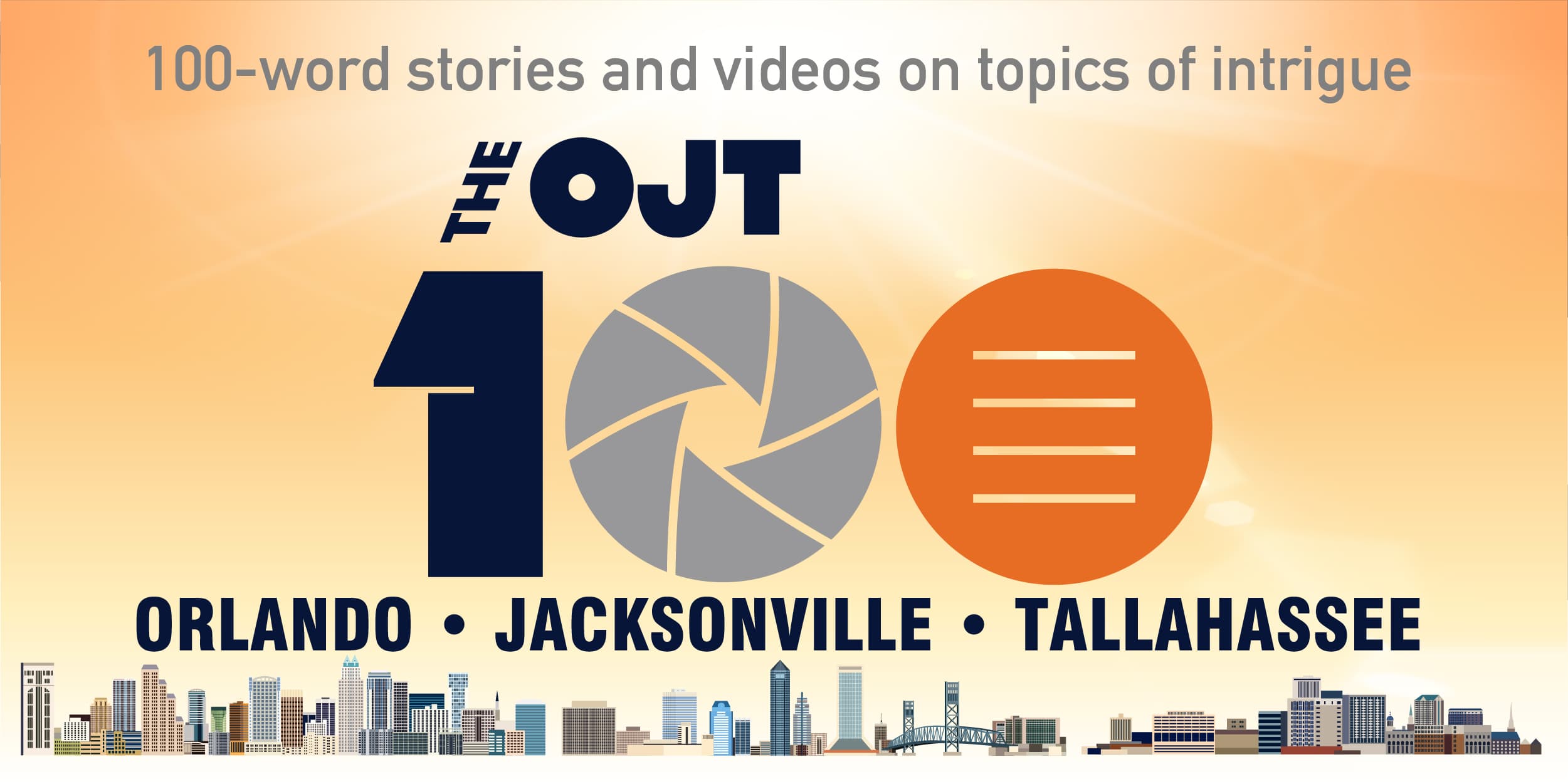 — DAYS UNTIL —
New season of "The Crown" streaming on Netflix — 4; Fifth Democratic debate — 7; "Frozen 2" debuts — 9; Next government shutdown (maybe) — 9; TaxWatch 40th Annual Meeting — 19; Florida chamber's Transportation, Growth and Infrastructure Summit — 22; UK votes on Brexit — 29; "The Rise of Skywalker" premiers — 37; College Football National Championship — 61; 2020 Session begins — 62; Florida TaxWatch State of the TaxPayer Dinner in Tallahassee — 63; New Brexit deadline — 79; Super Bowl LIV in Miami — 81; Great American Realtors Day — 82; Iowa Caucuses — 82; New Hampshire Primaries — 90; Last day of 2020 Session (maybe) — 121; Florida's presidential primary — 125; "Black Panther 2" debuts — 175; 2020 Summer Olympics in Tokyo begin — 252; Florida primaries for 2020 state legislative/congressional races — 286; First Vice Presidential debate at the University of Utah — 329; First Presidential Debate scheduled at the University of Michigan — 337; Second presidential debate at Belmont — 344; 2020 General Election — 356.
— TOP STORY —
"Kathleen Passidomo wins 2022-24 race for Senate President" via Peter Schorsch of Florida Politics — Naples Republican Sen. Passidomo has won the 2022-24 Senate President race. As reported by Florida Politics last year, Passidomo was competing against St. Augustine Republican Sen. Travis Hutson to take over the leadership position after the 2022 election. As far back as April 2018, Passidomo was considered the front-runner — even if only slightly. The tipping point came in the race came recently, with Rep. Ray Rodrigues and former Rep. Jason Brodeur, both of whom are running for Senate seats in 2020, breaking her way. On Tuesday night, Hutson confirmed Passidomo's victory and offered her his support. "She is the right person for the job, and I encourage every member to support her as much as I will," he said.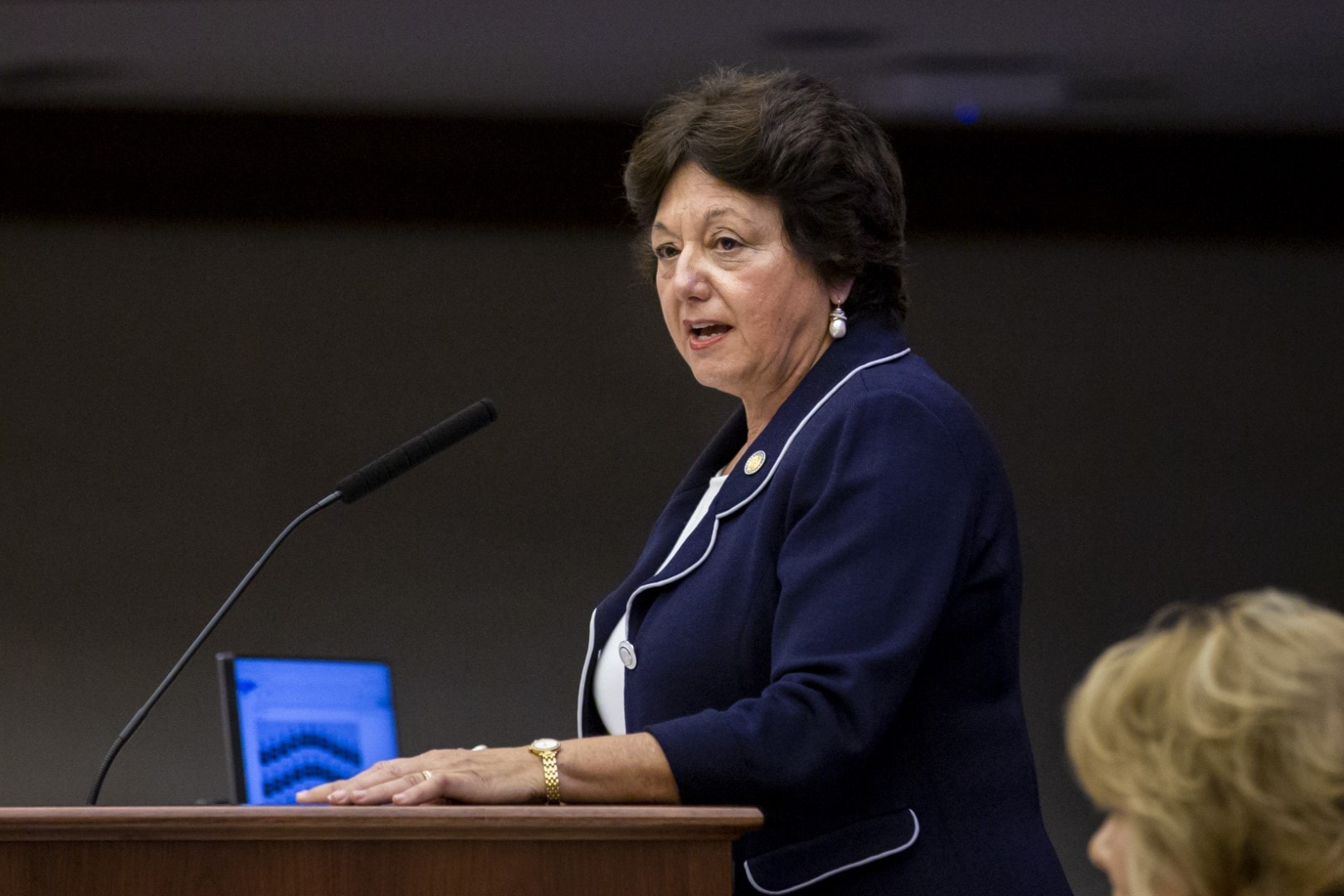 Assignment editors – Gov. DeSantis will make a major announcement at Orlando Melbourne International Airport. 100 Aerospace Drive, Unit #6. 11:30 a.m.
"Susie Wiles emerges as player in Ron DeSantis/Lev Parnas drama" via Florida Politics — Sources close to the DeSantis administration told Florida Politics that politically excommunicated campaign strategist Wiles is mainly to blame for his interactions with businessmen Parnas and Fruman. The two, who now face federal campaign-finance charges, were associates of Donald Trump lawyer Rudy Giuliani. They also wrangled invites to his January swearing-in ceremony in Tallahassee. They were pushed on DeSantis by Wiles and former external affairs director Justin Caporale, who was canned in June. Sources said Wiles and Caporale kept trying to get Parnas and Fruman in to see the Governor after the inauguration. They were scheduled to meet on Jan. 18, but the meeting was rebuffed by top staff in the Executive Office of the Governor, they added.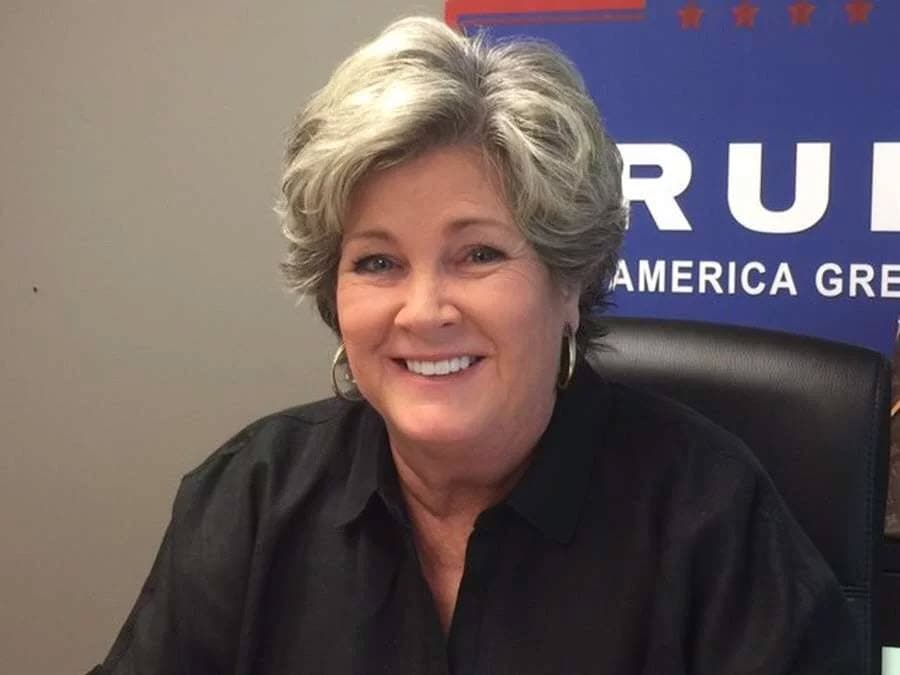 "Nikki Fried renews call for interim financial regulator" via the News Service of Florida — Agriculture Commissioner Fried is again asking DeSantis and state Cabinet members to appoint an interim commissioner of the Florida Office of Financial Regulation. In a letter, Fried reiterated her recommendation that Greg Oaks be the interim commissioner as the process to hire a new top financial regulator continues. "186 days have now passed since the Florida Office of Financial Regulation has been without leadership appointed by and accountable to us, the members of the Florida Cabinet," Fried wrote. Three finalists for commissioner were interviewed by DeSantis and the Cabinet — Fried, Chief Financial Officer Jimmy Patronis and Attorney General Ashley Moody — on Oct. 22, at which time DeSantis said they would reconvene in a conference call to make a selection.
CareerSource Florida, DOE launch new IT apprenticeship — CareerSource Florida and the Florida Department of Education are teaming up with Tallahassee-based Inspired Technologies to launch a new registered apprenticeship program. Inspired Technologies, an IT solutions provider with both public and private-sector clients, began its registered apprenticeship program this summer. Apprentices begin as technicians on the company's Support Desk, advancing over two years to a Senior Network Consultant with an annual salary between $60,000 and $100,000 upon successful completion of the program. Expanding apprenticeships has been a focus of DeSantis, who said, "Apprenticeships like the program at Inspired Technologies help businesses strengthen the skills of their existing and future workforce and allow Floridians to earn while they learn in growing industries."
"Justices reject condemned man's appeal" via the News Service of Florida — The Florida Supreme Court unanimously rejected an appeal seeking to prevent the execution of Death Row inmate James Dailey in the 1985 murder of a 14-year-old girl in Pinellas County. Dailey's attorneys raised a series of issues, including arguments about what they said was newly discovered evidence in the case. Dailey, now 73, contends that another man, Jack Pearcy, is responsible for the murder of Shelly Boggio, whose nude body was found with multiple stab wounds floating in water near Indian Rocks Beach. Pearcy was convicted in the murder and sentenced to life in prison, while Dailey was sentenced to death. But the Supreme Court, in a 21-page ruling, rejected the arguments about newly discovered evidence and other issues.
"Impasse appears likely as union pushes for 5% pay raise for state workers in Florida" via James Call of the Tallahassee Democrat — When labor negotiations began, it quickly became apparent an impasse is on the horizon between the American Federation of State, County and Municipal Employees union and the state of Florida for a contract affecting more than 46,000 employees. AFSCME is seeking a 5% increase in pay for workers and a 2% cost of living adjustment increase for retirees. Union leaders produced a graph showing that since 2007, employees' wages have failed to keep up with inflation and their paychecks have, on average, lost 25% of their purchasing power, or about $9,000. "Your state workers are hurting. They need some relief. All we are asking for is a living wage," said Hector Ramos, AFSCME chief negotiator.
"Report: Auto glass AOBs aren't slowing down" via Drew Wilson of Florida Politics — Suing over car window and windshield repair fees is a booming business, according to a new report from the Florida Justice Reform Institute. FJRI's Auto Glass AOB Data Update, released Tuesday, shows 2019 is on track to have as many auto glass lawsuits as last year. But FJRI said the number could be much higher, as their report only tracks auto glass AOB lawsuits filed by companies with "glass" or "windshield" in their names. "Our updated report shows how persistent AOB lawsuits based on the one-way attorney fee continue to drive up overall litigation and costs for policyholders," FJRI President William Large said.
"The daily horror: Tel Aviv terror for Jason Fischer, other legislators" via AG Gancarski of Florida Politics — Fischer, in the country for the week with other state legislators from around the country with the American Legislative Exchange Council, woke up in Tel Aviv to "alarms … sirens" and urgings to find a bomb shelter. The Iron Dome defense system was intercepting incoming rockets, with attacks being the most perilous in years, according to the Times of Israel. Hamas contends that it has enough ammo for six months of these attacks, almost guaranteeing a continued robust Israeli response. The second-term legislator and his ALEC colleagues had previously visited an area called Sderot, which is where many of the rockets today are being fired at, offering another unique perspective.
Environmental group pounces on DEP over springs cleanup — As reported by Bruce Ritchie of POLITICO Florida, Department of Environmental Protection lawyer Jeffrey Brown on Tuesday asked an administrative law judge to clarify the state's springs cleanup laws, which environmental groups saw as an admission that the agency wasn't doing enough. Sierra Club lawyer John Thomas said the question was evidence DEP knows its basin management action plans, or BMAPs, aren't in line with state water quality standards. "They are already anticipating and acknowledging that the BMAPs are inadequate," Thomas told Administrative Law Judge Francine Ffolkes. "And they're asking us — you and the petitioners — to come up with answers where they have failed to come up with answers."
"Doris Mae Barnes gets place in the sun at Florida Women's Hall of Fame" via Martha Saconchik-Pytel of the Tallahassee Democrat — The Governor chooses the women for induction with the help of 22 women on the Women's Hall of Fame Commission. They choose 10 finalists from a large application pool of usually more than 100 and send that to the Governor to make the final choices, usually three. This year's induction ceremony was held Oct. 28 at the Hyatt Regency Grand Cypress Hotel in Orlando. Barnes, formerly of North Miami, helped shape the past and future of Florida's tourism industry by recording sport fishing for 50 consecutive years from the 1930s into the 1990s. For 50 consecutive years, until she was 88, she promoted Florida tourism by recording those thousands of fishermen and fisherwomen with their catches.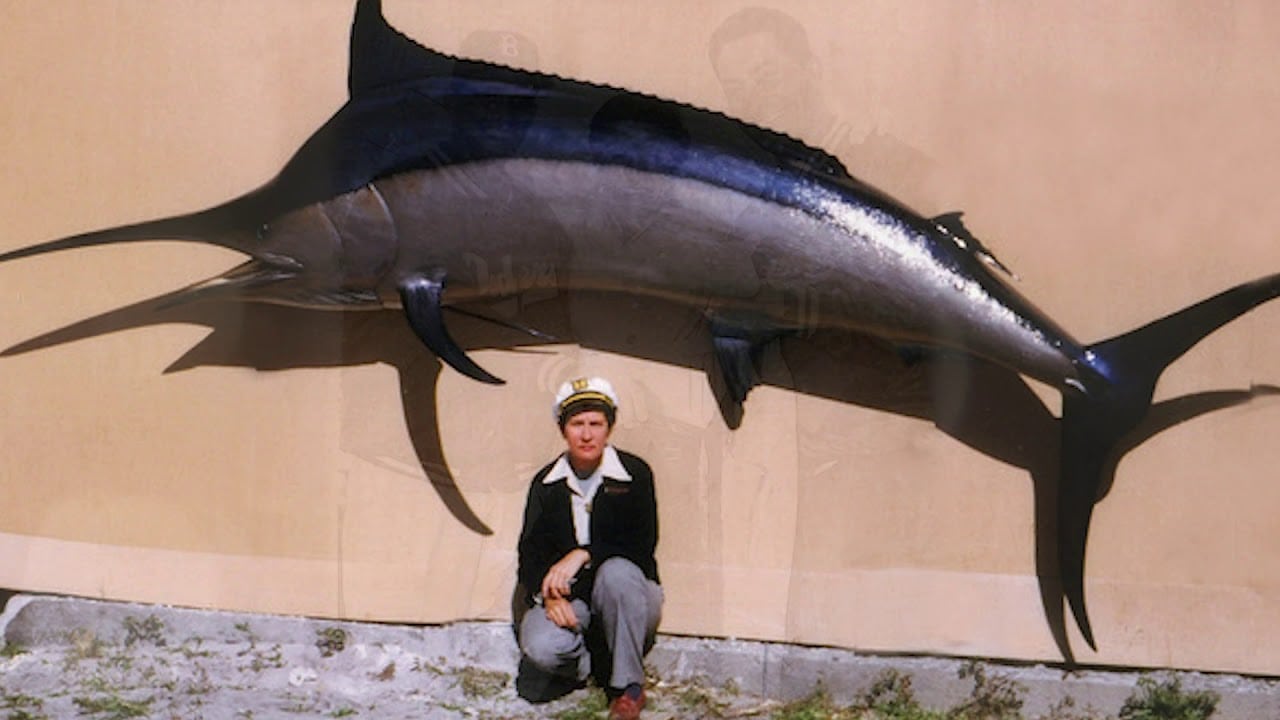 Spotted — At the Maggie's List reception: Lt. Gov. Jeanette Núñez; Attorney General Moody; Senate President Bill Galvano; Speaker pro tem MaryLynn Magar; Sens. Rob Bradley, Anitere Flores, Gayle Harrell, Debbie Mayfield and Kelli Stargel; Reps. Elizabeth Fetterhoff, Heather Fitzenhagen, Amber Mariano, Scott Plakon, Holly Raschein, Tyler Sirois, Cindi Stevenson, Jackie Toledo and Josie Tomkow.
— TODAY IN THE CAPITOL —
"Rob Bradley's changes to minimum mandatory sentences advance in Senate" via Jacob Ogles of Florida Politics — Legislation redirecting low-level drug offenders away from state prisons advanced in the state Senate. But heated debate almost prompted a police chief to storm out of the hearing. Sen. Bradley said it's time to stop sending addicts and low-level users to a prison system designed for violent criminals. His bill (SB 346) would increase judicial discretion with sentencing and eliminate many minimum mandatory sentences. "State prison needs to be reserved for the worst of the worst," the Fleming Island Republican said. Gary Hester, former Haines City Police Chief and a consultant for the Florida Police Chiefs Association, said his group wants reform. But he suggested Bradley's bill goes too far when it comes to high amounts of cocaine and other narcotics.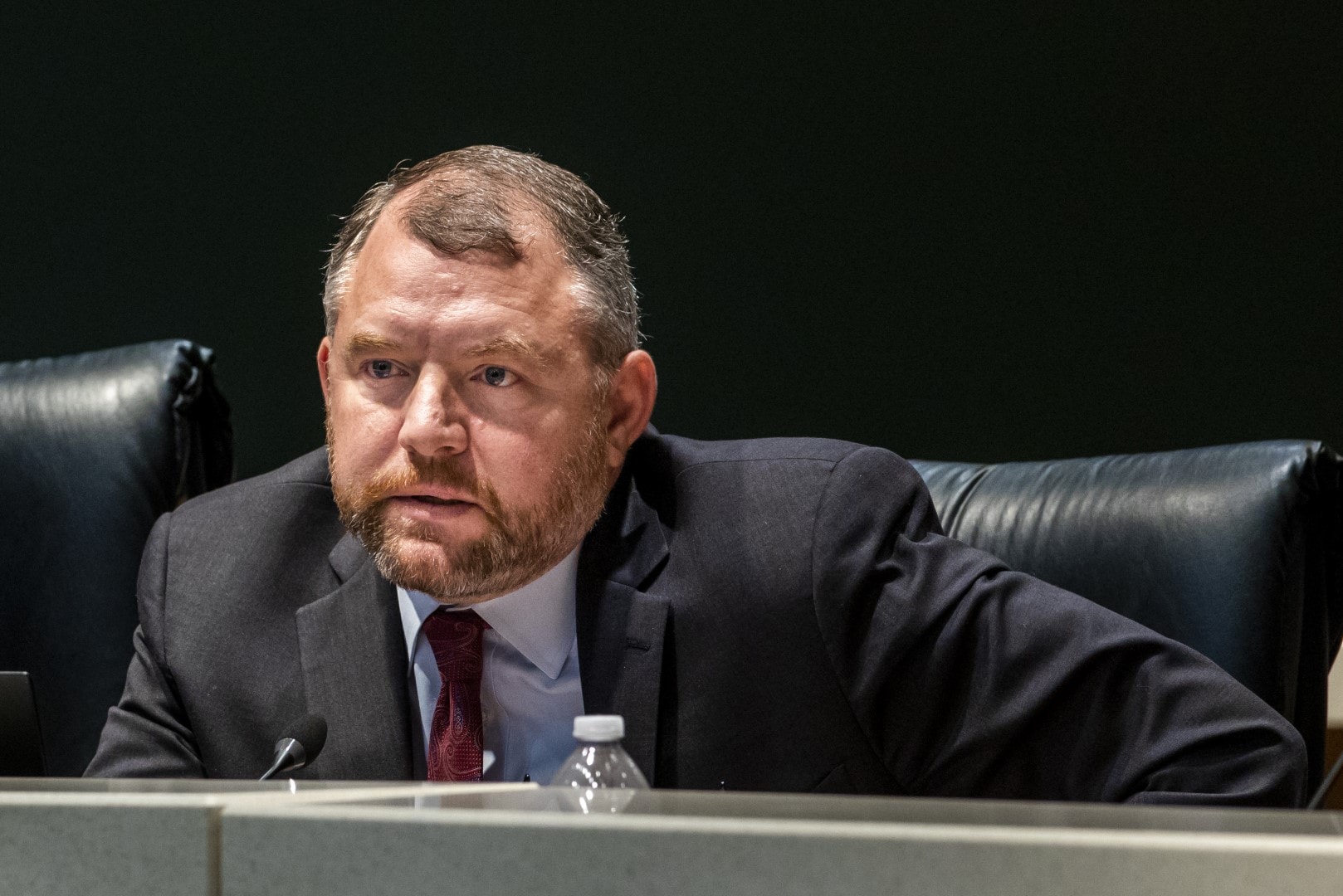 "Online sales tax bills gaining traction" via Drew Wilson of Florida Politics — Florida is one of just two states in the nation that hasn't changed modernized its sales tax laws for online purchases. But that could change next year. A pair of bills have been filed for the 2020 Legislative Session that would require online retailers to collect and remit sales taxes to the state, just like brick-and-mortar stores. The proposal has heavy backing in the Legislature. Sarasota Republican Sen. Joe Gruters is sponsoring the Senate version, SB 126, and Newberry Republican Rep. Chuck Clemons is the lead in the House. Each bill has a long list of co-sponsors, both Republicans and Democrats. Gruters says it's his "top priority" for the 2020 Legislative Session, and that the bill would "level the playing field."
"Bill would let Florida schools keep, administer naloxone" via The Associated Press — A Florida bill would allow schools to be able to keep and administer naloxone to treat students who overdose on opioids. The Senate Education Committee unanimously passed the bill, SB 120. Naloxone is an opioid-blocking drug used to reverse the effects of an overdose. Democratic Sen. Jason Pizzo said he decided to sponsor the bill after receiving an email from a 17-year-old high school student. A legislative analysis of the bill states that 25 Florida children died of opioid overdoes in 2017. Schools that choose to keep naloxone would work with a licensed doctor to develop a protocol for its use.
"Senate committee passes bill on teaching human trafficking" via The Associated Press — Children in Florida public schools would be taught about the dangers and warning signs of human trafficking under a bill approved by a Senate committee. The Senate Education Committee unanimously passed the bill. The curriculum would be part of public schools' health education and would focus on how to recognize and understand human trafficking. The curriculum would teach children who are victims of human trafficking about how they can get help. It would also teach children about inappropriate behavior that should be reported.
"Joe Gruters' drones bill floats through Criminal Justice Committee" via Jacob Ogles of Florida Politics — Gruters once again is championing legislation (SB 520) this year to let flying robots land on equipment inventories. The Senate Criminal Justice Committee unanimously advanced the legislation. "Expanding the use of drones for law enforcement will create efficiencies and enhance public safety in Florida," Gruters told Florida Politics. Gruters told the committee members the legislation, supported by police organizations statewide, will sensibly expand the use of drones without violating anyone's privacy.
"Bills expand sales tax holidays for school, storm supplies" via The Associated Press — Sales tax holidays for school and hurricane supplies would be expanded under bills approved by a Florida Senate committee. The Senate Commerce and Tourism Committee unanimously approved the measures. One would create an 18-day sales tax holiday for hurricane supplies from May 29 through June 15. It would include items like batteries, generators, coolers, flashlights and other items. The other bill would create a 10-day sales tax holiday for clothes worth $60 or less and school supplies from July 31 to Aug. 9. This year the state had a seven-day sales tax holiday for hurricane supplies and a five-day sales tax holiday for school supplies.
"Florida Democrats delay vote on bill requiring parental consent for abortions" via Elizabeth Koh of the Tampa Bay Times — Democratic lawmakers on a Senate committee ran out the clock on a bill that would require parental consent for abortions, slowing — though not stopping — lawmakers from taking up the controversial proposal during next year's Legislative Session. The delay could stall what may be one of state lawmakers' most contentious decisions on a political live wire going into a presidential election year. Supporters say that the bill is meant to strengthen families and ensure those decisions include parents or guardians. But opponents argued that the bill is instead meant to weaken minors' access to abortions and is a "Trojan horse" meant to put the issue of abortion back before a more conservative state Supreme Court.
"Senate panel approves resolution condemning Nicaraguan leader Daniel Ortega" via Ryan Nicol of Florida Politics — The Senate Judiciary Committee approved a resolution that would condemn the Nicaraguan government under the leadership of President Ortega. Sen. José Javier Rodríguez introduced the measure (SR 546). It stems from the turmoil inside that country in recent years, which was driven in part by Ortega's cut to his country's Social Security benefits. That decision led to protests, which prompted Ortega to respond with a violent crackdown leaving hundreds dead and thousands injured. "The Democratic institutions in Nicaragua are being undermined, as is the rule of law," Rodríguez said of the country under the Ortega regime. "At the federal level, as well as here in Florida, this is a bipartisan effort. There are sanctions in place at the federal level."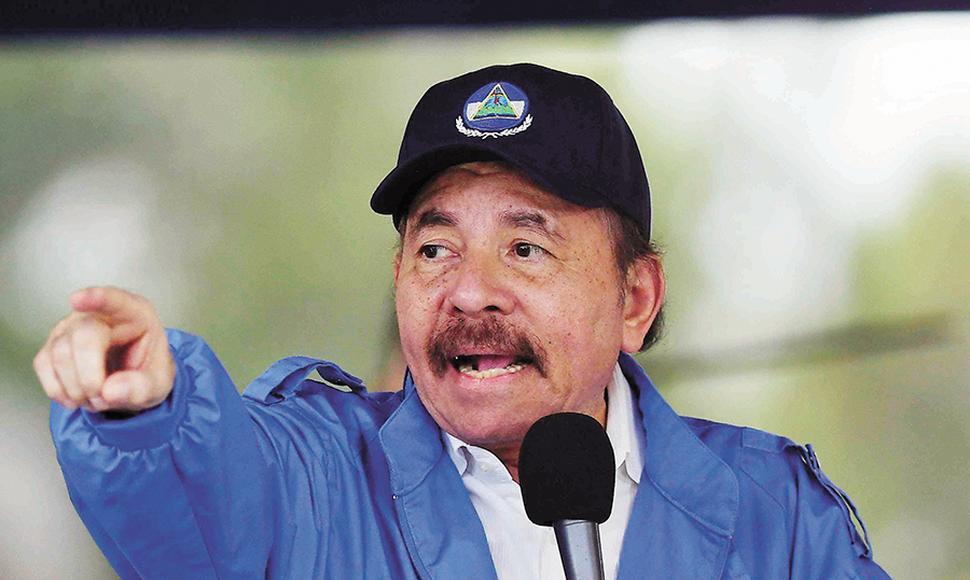 "Windshield repairs fuel insurance battle" via Jim Turner of the News Service of Florida — A proposal by Sen. Linda Stewart that went before the Senate Banking and Insurance Committee would prohibit repair shops from offering rebates or other incentives, such as gift cards, in exchange for motorists making insurance claims for windshield repairs or replacement. The proposal (SB 312), tied to a long-running controversy about the state's "assignment of benefits" insurance laws, would also ban repair shops from compensating people to solicit for insurance claims. Stewart also is looking to amend the proposal to require repair shops to produce written estimates, to require estimates be in larger print, to set up a pre-lawsuit process between repair shops and insurance companies, to impose windshield calibration requirements and to increase notifications to customers.
"Money sought for Hurricane Michael projects" via the News Service of Florida — Rep. Jason Shoaf, whose district sustained major damage in last year's Hurricane Michael, is seeking at least $30 million in a series of appropriations bills to continue recovery from the Category 5 storm. Among Shoaf's requests are $2.3 million to replace Blountstown's damaged police station (HB 2963); $1.5 million for a new emergency operations center in Franklin County (HB 2977); $700,000 for generators at the Liberty County courthouse, jail, clerk's office, sheriff's office, ambulance station and civic center (HB 2979); $780,570 to revamp the fire station in Bristol (HB 2985); and $24.2 million to build classrooms and other school facilities in Calhoun County (HB 2987).
The House Agriculture and Natural Resources Appropriations Subcommittee will meet to consider several bills, 9:30 a.m., Room 17, House Office Building.
The House Health Quality Subcommittee will meet, 9:30 a.m., Room 306, House Office Building.
The House Transportation and Tourism Appropriations Subcommittee will meet, 9:30 a.m., Room 102, House Office Building.
The Senate Military and Veterans Affairs and Space Committee will meet, 10 a.m., Room 37, Senate Office Building.
The Senate Democratic Caucus will meet, 11:45 a.m., Room 200, Senate Office Building.
The House Agriculture and Natural Resources Subcommittee will meet, 1 p.m., Room 12, House Office Building.
The House Government Operations and Technology Appropriations Subcommittee will meet, 1 p.m., Room 17, House Office Building.
The House Healthcare Appropriations Committee will meet, 1 p.m., Room 404, House Office Building.
The House Transportation and Infrastructure Subcommittee will meet, 1 p.m., Room 102, House Office Building.
The Senate Appropriations Subcommittee on Agriculture, Environment and General Government will meet, 1 p.m., Room 110, Senate Office Building.
The Senate Appropriations Subcommittee on Health and Human Services will meet, 2:30 p.m., Room 412, Knott Building.
The Senate Finance and Tax Committee will meet, 2:30 p.m., Room 41, Senate Office Building.
The House Health Market Reform Subcommittee will meet, 3:30 p.m., Room 306, House Office Building.
The House Higher Education Appropriations Subcommittee will meet, 3:30 p.m., Room 212, Knott Building.
The House Workforce Development and Tourism Subcommittee will meet, 3:30 p.m., Room 12, House Office Building.
The Senate Environment and Natural Resources Committee will meet, 4 p.m., Room 37, Senate Office Building.
The Senate Ethics and Elections Committee will meet, 4 p.m., Room 412, Knott Building.
Happening today — Sen. Randolph Bracy and House Minority Leader Kionne McGhee will hold a news conference about their respective proposals (SB 582 and HB 251) to allow college athletes to receive endorsement money, 10 a.m., 4th-Floor Rotunda, The Capitol.
Happening today — Reps. Magar and Loranne Ausley are scheduled to speak at a "Women Can Run!" a program that's part of The Oasis Center for Women & Girls, which seeks to have more women run for elected office, 5:30 p.m., Goodwood Carriage House, 1600 Miccosukee Road, Tallahassee.
— GOV. CLUB BUFFET —
Beef and vegetable soup; mixed garden salad with dressings; broccoli salad; tropical fruit salad; deli board, lettuce, tomatoes, cheeses and breads; grilled salmon with Mediterranean relish; Nana's meatloaf with mushroom sauce; crispy chicken tenderloins with BBQ sauce and honey mustard; round-country mashed potatoes; (½ pan) yellow squash casserole; (½ pan) haricot verts amandine; southern sweet potato pie for dessert.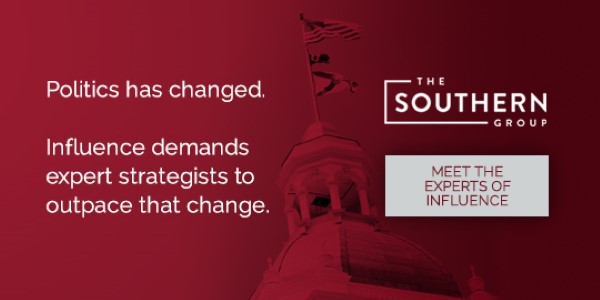 — STATEWIDE —
"Manufacturing in Florida isn't dead. Far from it." via Graham Brink of the Tampa Bay Times — Manufacturing has made up a fairly consistent slice of the overall economy dating back to the late 1940s. The sector accounts for a little more than 11% of the country's gross domestic product, the total value of goods and services produced. Adjusted for pricing, that's squarely within the 11% to 14% range it's been in for decades. Florida has never relied as much on manufacturing as other states, especially those in the Steel Belt along the Great Lakes. The state's 20,600 manufacturing businesses still make everything from yachts to food flavorings to fire suppression equipment. They just don't need as many workers as a few decades ago.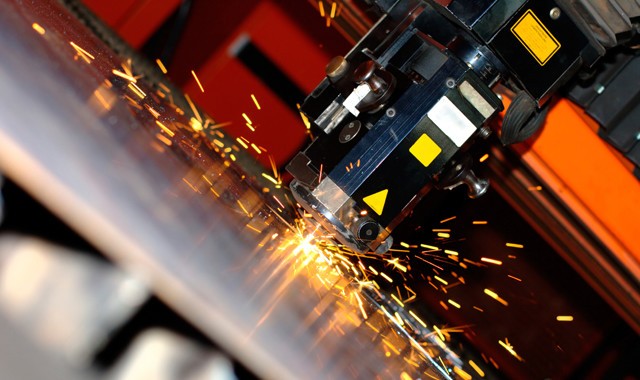 "Florida's falling test scores sound the alarm" via Patricia Levesque for the Tampa Bay Times — Florida results from the 2019 Nation's Report Card — the National Assessment of Educational Progress, or NAEP — were dismal, but not unexpected. Our reading scores among fourth- and eighth-graders dropped from 2017, the last time the test was administered. And our math scores were flat for both groups. This continued a decade of mediocrity. One solution is clear. When we don't regularly raise the bar in how we grade schools, we have flat or declining performance. It has been a long time since the state Board of Education has raised the bar in school grades — in fact, the longest period in our 20 years of school grading.
Happening today — The Enterprise Florida Board of Directors will meet, 9 a.m., Marriott West Palm Beach, 1001 Okeechobee Blvd., West Palm Beach.
Happening today — The Florida Education Association continues its "big red bus tour" calling for increased education funding, 9 a.m., Okeechobee High School, 2800 U.S. 441, Okeechobee. Then, 12:30 p.m., Fort Pierce Westwood Academy: The WEST Prep Magnet, 1801 Panther Lane, Fort Pierce. Later, 5:30 p.m., Palm Beach County Classroom Teachers Association, 715 Spencer Dr., West Palm Beach.
— MOTHER NATURE —
"Florida's building code doesn't take sea rise into account. That could change this year" via Alex Harris of the Miami Herald — The last time the Florida building code changed, it required any new construction along the coast to elevate buildings a whole foot. There's a call to go up yet another foot. The rising base elevations of homes are a clear sign that — despite waffling political rhetoric from the federal and state level — the people who plan and build in coastal Florida consider the threat of sea rise very real. "If we're going to build a resilient Florida, the hurricanes aren't going away. Climate change isn't going to stop," said Craig Fugate, Florida's former director of emergency management and FEMA head. "We cannot keep building the way we always have and expect a different outcome in future disasters."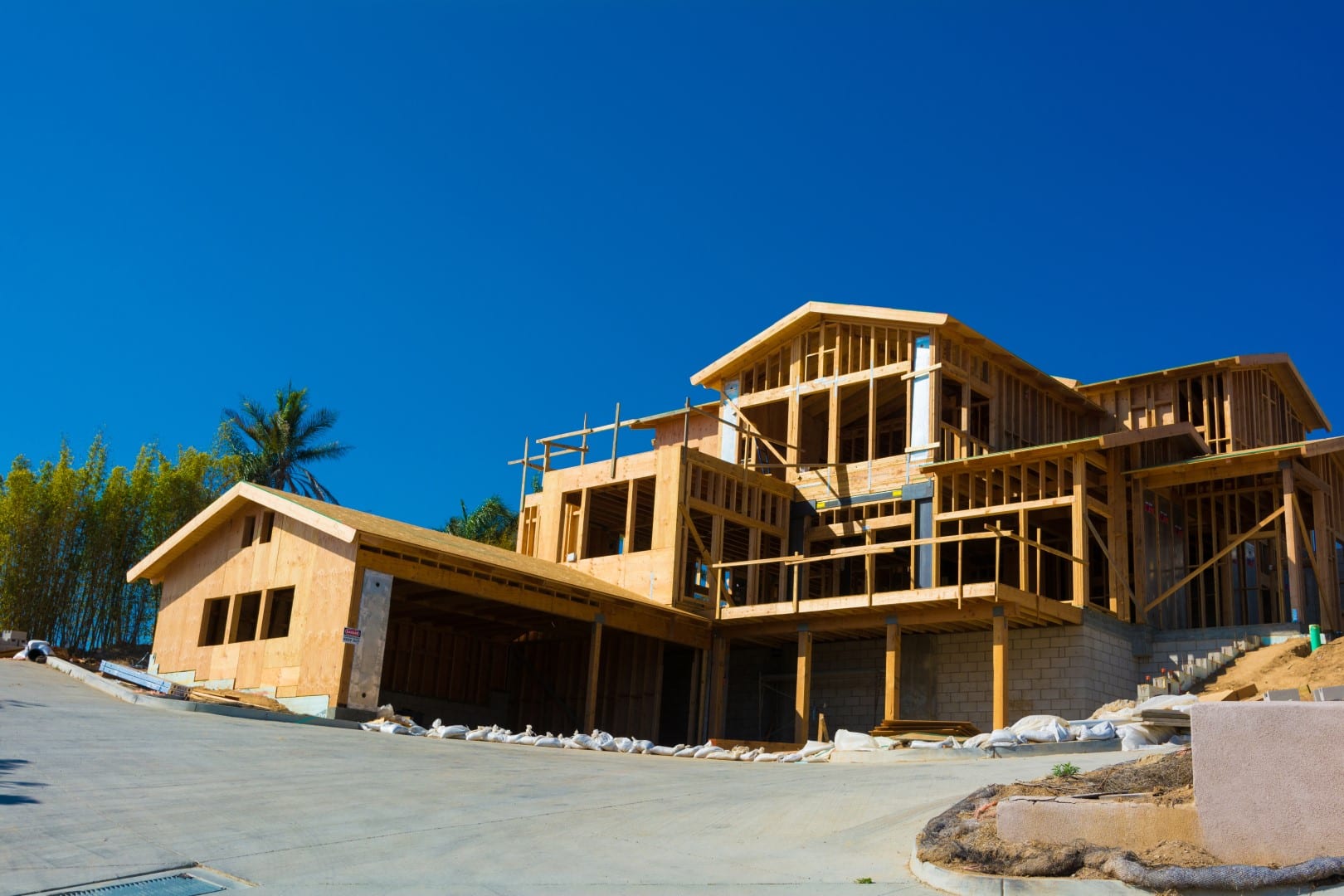 "Giant pythons invade Florida. Hunters recruited … at $15 an hour and $25 per slithery foot" via Scott Maxwell of the Orlando Sentinel — Pythons are taking over. And coming our way. Most are still in South Florida. But they are creeping north. One actually hitched a ride to Orlando by stowing away inside a couple's boat engine. That is why the state is now expanding its stable of python hunters, hiring as many as 50 "Python Action Team" members who can earn $15 an hour. You can make more money working at a landfill or library … and encounter significantly fewer things interested in eating your pets. But the state also pays bonuses that can mean a few hundred dollars for giant snakes ($50 for the first 4 feet and $25 for every additional, terrifying foot after that).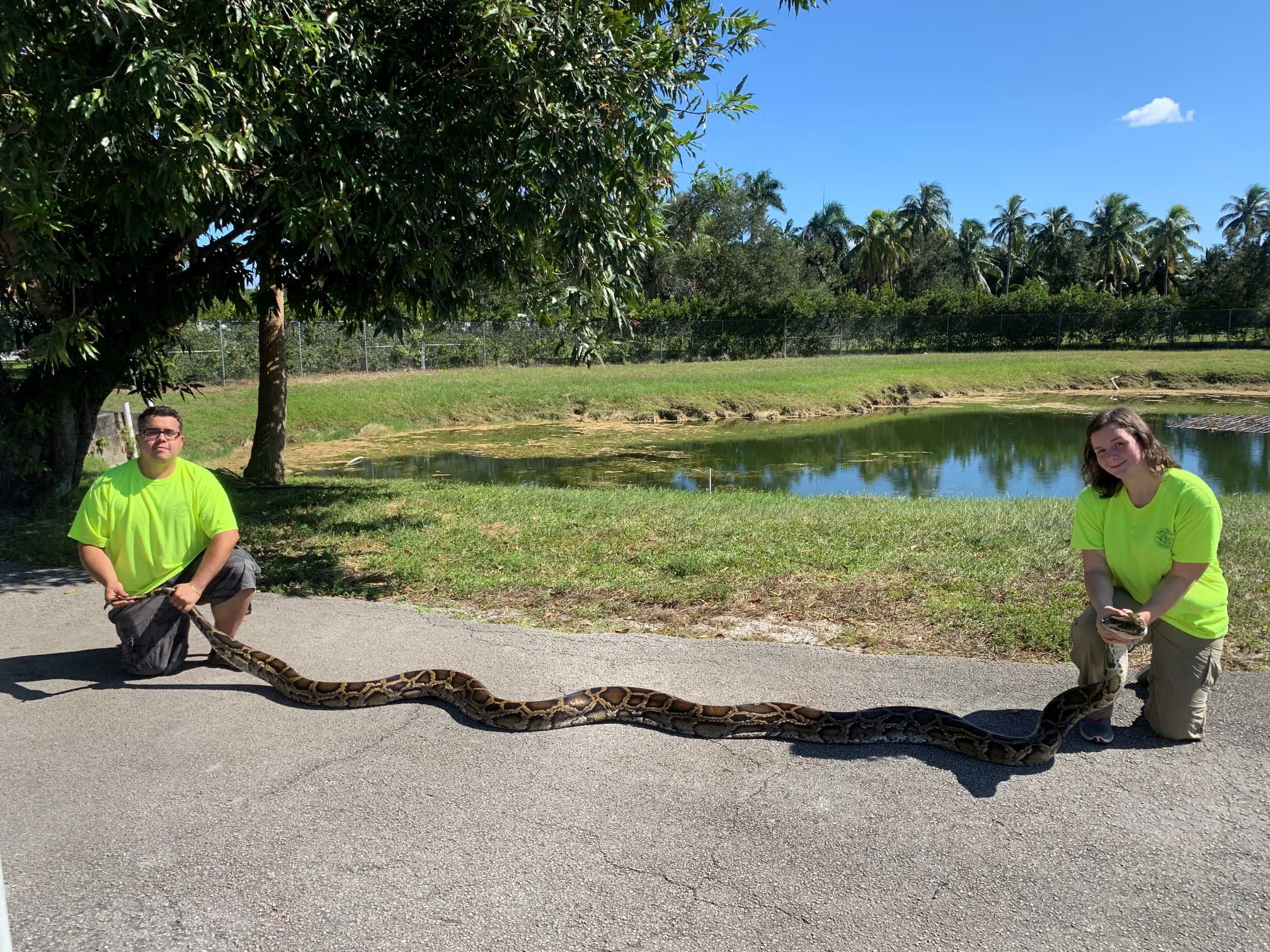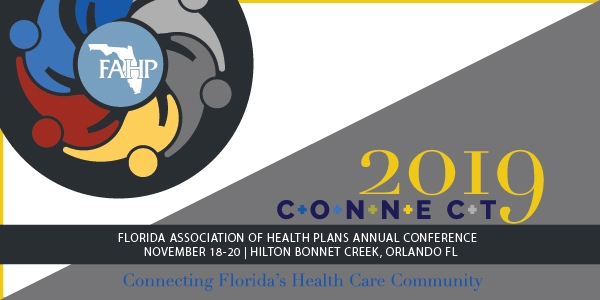 — PEACHY —
"There is a surprisingly plausible path for removing Donald Trump from office" via Juleanna Glover of POLITICO — What if Senators could vote on impeachment by secret ballot? If they didn't have to face backlash from constituents or the media or the president himself, who knows how many Republican Senators would vote to remove? A secret impeachment ballot might sound crazy, but it's actually quite possible. In fact, it would take only three Senators to allow for that possibility. According to the current Senate procedure, Mitch McConnell will still need a simple majority — 51 of the 53 Senate Republicans — to support any resolution outlining rules governing the trial. That means that if only three Republican Senators were to break from the caucus, they could block any rule they didn't like.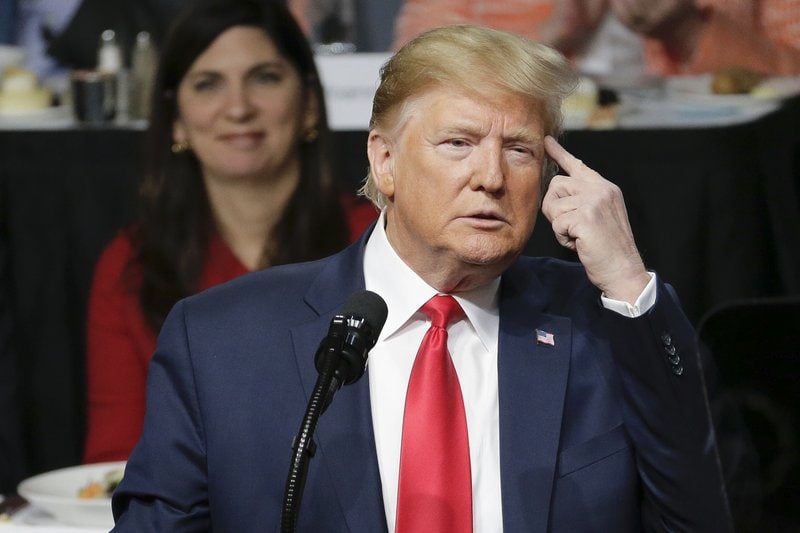 "The man Trump trusts for news on Ukraine" via Jeremy W. Peters and Kenneth P. Vogel of The New York Times — In weeks of closed-door testimony, American officials who worked in Ukraine kept circling back to the work of one journalist, John Solomon, whose articles they said appeared to have considerable currency with Trump's inner circle. They had never known Solomon to be an authority on Ukrainian politics before. So when Rudy Giuliani, Donald Trump Jr. and the President himself started talking about his stories, those officials began closely following what he wrote. One witness testified to Congress that an article of his was full of "non-truths and non-sequiturs." Another witness said that he could not recall a single thing that was correct in one of Mr. Solomon's stories, then added sarcastically, "His grammar might have been right."
"Aides are counseling Trump not to fire Mick Mulvaney, as acting chief of staff changes course again" via Carol D. Leonnig, Tom Hamburger, Josh Dawsey and John Hudson of The Washington Post — Trump has been threatening for weeks to fire acting chief of staff Mulvaney, but senior advisers have counseled him to hold off on such a drastic step amid a high-stakes impeachment probe. Senior advisers have cautioned Trump that removing Mulvaney at such a sensitive time could be perilous, the people said — both because Mulvaney played an integral role in the decision to freeze aid to Ukraine, and because of the disruption that would be caused by replacing one of Trump's most senior aides. Trump's advisers have cited as a cautionary tale the example of national security adviser John Bolton, who was dismissed in September and has expressed a willingness to testify to Congress if cleared by a judge.
"Roger Stone previewed WikiLeaks bounty to Trump campaign in April 2016" via Darren Samuelsohn and Matthew Choi of POLITICO — Stone first told one of Trump's top aides in April 2016 that WikiLeaks had plans to dump information in the heat of the presidential race, kick-starting a scramble inside the campaign to take advantage of the expected releases. And that plotting included at least one summertime call involving Trump himself, according to Rick Gates, the former Trump deputy campaign chairman, who was testifying at Stone's trial over lying to Congress about his efforts to contact WikiLeaks. The revelation means the Trump campaign was aware of WikiLeaks' election-year plans much earlier than previously understood.
"Pam Bondi moves on from Florida attorney general to Trump defender" via Lawrence Mower of the Tampa Bay Times — Expect to see much more of her — only this time on national television, and at all hours. Over the next year, Bondi will use one of her greatest political skills — an ability to connect with TV audiences — on behalf of Trump. The White House announced last week that Bondi, 53, had been hired temporarily to coordinate and be the public face of the House's impeachment inquiry into Trump, someone Bondi has been close to for years. For one of the greatest dramas in American political history, Bondi is straight out of "central casting," said Adam Goodman, who engineered her run for Florida attorney general in 2010.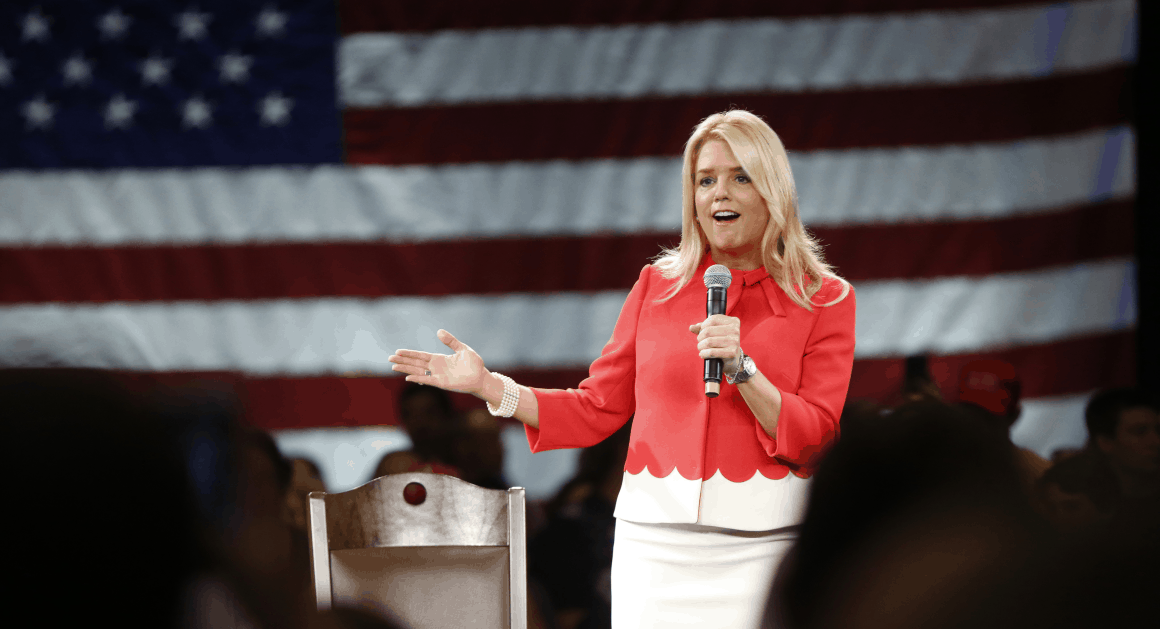 "Keeping America and Qatar great? Bondi is a slave to the task" via Frank Cerabino of the Palm Beach Post — Bondi's job will be to handle the President's messaging for the upcoming impeachment hearings. Obviously, she's up for the task. In one of her first post-appointment media appearances, she referred to Trump's son-in-law Jared Kushner as "one of the smartest human beings I've ever met." But my big concern is whether Bondi may be spreading herself too thin. That's bound to be a time-consuming distraction from her ongoing job of putting a happy face on the deadly human trafficking going on in Qatar. Maybe that's why Bondi says she is "winding down" her Qatar lobbying job, which appeared to be just winding up.
— D.C. MATTERS —
"With immigrant kids fearing deportation, a crucial legal case heads to U.S. Supreme Court" via Allison Stephens of Florida Phoenix — Can Trump put an end to legal protections for a group of undocumented immigrants who were brought to the United States years ago as children? The U.S. Supreme Court will consider that question — and its answer will determine the fates of hundreds of thousands of young adults across the country. Three high-profile cases that explore whether the Trump administration violated federal law when it rescinded a program that allows certain undocumented immigrants — those who arrived in the United States before they turned 16 — to apply for temporary legal protections. The program is called Deferred Action for Childhood Arrivals, or DACA.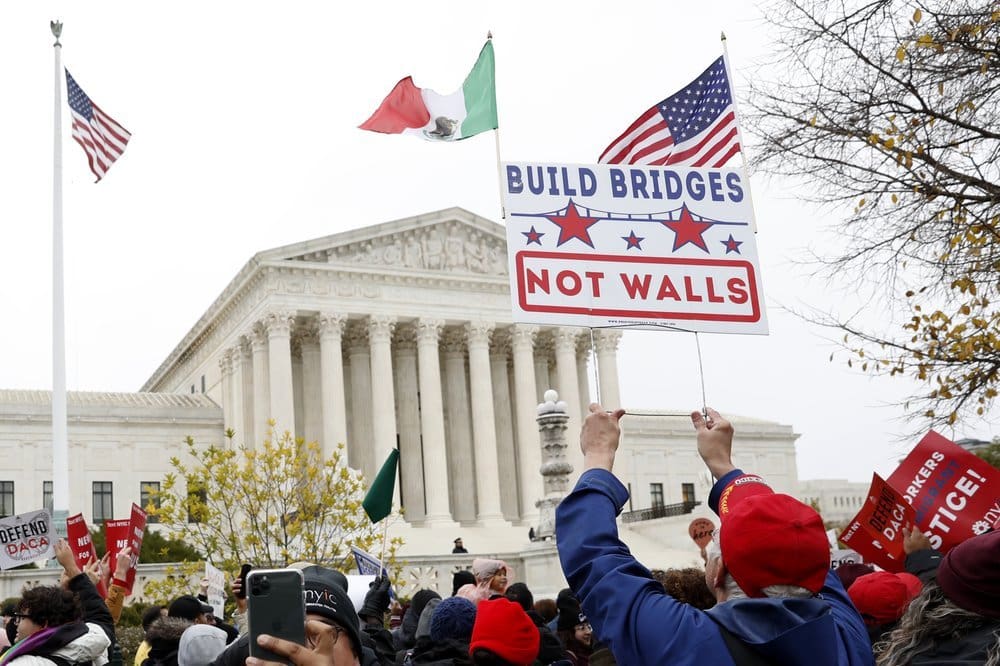 "For Central Florida DACA recipients, Supreme Court review evokes a familiar sense of limbo" via Lisa Maria Garza of the Orlando Sentinel — Trump's move to end the program known as DACA in 2017 has left Claudia Jimenez anxious about whether she'll continue to receive renewable protection every two years from deportation. The U.S. Supreme Court is hearing oral arguments about the validity of Trump's decision. The Department of Homeland Security is challenging lower court rulings that blocked the termination of the program for so-called Dreamers enacted under former President Barack Obama. The federal government is currently accepting only renewal applications. The anxiety over possibly losing deportation protections and work authorization prompted Jimenez and her 22-year-old sister to submit their renewal requests before the expiration date.
"White House to use webcams to create live feed of border wall construction" via Nick Miroff of The Washington Post — Jared Kushner and other senior Trump administration officials are planning to set up web cameras to livestream construction of the President's border wall, going against objections from the U.S. Army Corps of Engineers and senior U.S. Customs and Border Protection officials, according to four people familiar with the White House proposal. "There will be a wall cam, and it'll launch early next year," said a senior White House official involved in the initiative. Kushner floated the idea during meetings in July, part of a messaging effort to push back against criticism that Trump has failed to deliver on the signature proposal of his 2016 campaign.
"Probe: Contact between Trump adviser and gerrymandering guru" via Mike Schneider of The Associated Press — House Democrats investigating the origins of a proposed citizenship question for the 2020 Census said they've found previously undisclosed communications between a Trump administration adviser and a redistricting guru who favored excluding noncitizens from population counts to help Republicans. Adviser Mark Neuman was in direct contact with redistricting expert Thomas Hofeller as Neuman drafted a letter to the Census Bureau on behalf of the Department of Justice, asking that the citizenship question be added. At the time, Neuman was advising U.S. Commerce Secretary Wilbur Ross, who announced last year he was adding the citizenship question to the 2020 Census in response to the Department of Justice's need to help enforce the Voting Rights Act.
"In private speech, John Bolton suggests some of Trump's foreign policy decisions are guided by personal interest" via Stephanie Ruhle and Carol Lee of NBC News — Former national security adviser Bolton derided Trump's daughter and son-in-law during a private speech last week and suggested personal or financial interests motivate his former boss' approach to U.S. policy on Turkey. Bolton also questioned the merits of Trump applying his business acumen to foreign policy, saying such issues can't be approached like the win-or-lose edict that drives real estate deals: When one deal doesn't work, you move on to the next. The description was part of a broader portrait Bolton outlined of a president who lacks an understanding of the interconnected nature of relationships in foreign policy and the need for consistency.
"Impeachment aside, federal budget remains a pressing matter" via Andrew Taylor of The Associated Press — The politically explosive hearings and the possibility of impeachment and a trial create yet another layer of complications for senior lawmakers pressing for an agreement on $1.4 trillion worth of federal agency budgets or finalizing a rewrite of the North American trade rules. Yet the coming weeks could still be the last, best opportunity for lawmakers to wrap up their work on the budget and the trade deal, even as stakeholders admit the timetable could easily slip amid foot-dragging and partisan flare-ups. As the House returns from a quick break, the sole piece of must-do business before Thanksgiving is to pass a government-wide stopgap spending bill to avert the second government shutdown within a year.
"Alcee Hastings says his health is good and Trump should be out of office" via Anthony Man of the South Florida Sun-Sentinel — Hastings, who announced early this year that he had pancreatic cancer, said his treatment is going well. "I'm feeling good," he said in a brief interview after a speech commemorating one of Fort Lauderdale's first black police officers, the late Rev. Samuel Delevoe. "I get another scan in December, and my last one in September is when they told me the tumor was quiet so that it has not metastasized," Hasting said. "I'm taking intravenous chemotherapy. I'm tolerating it extremely well." During his remarks, Hastings said, "the doctors told me the tumor is quiet, and that means that I could be noisy." Hastings, wearing a button that asked, "is it 11.03.20 yet?" urged people to register to vote.'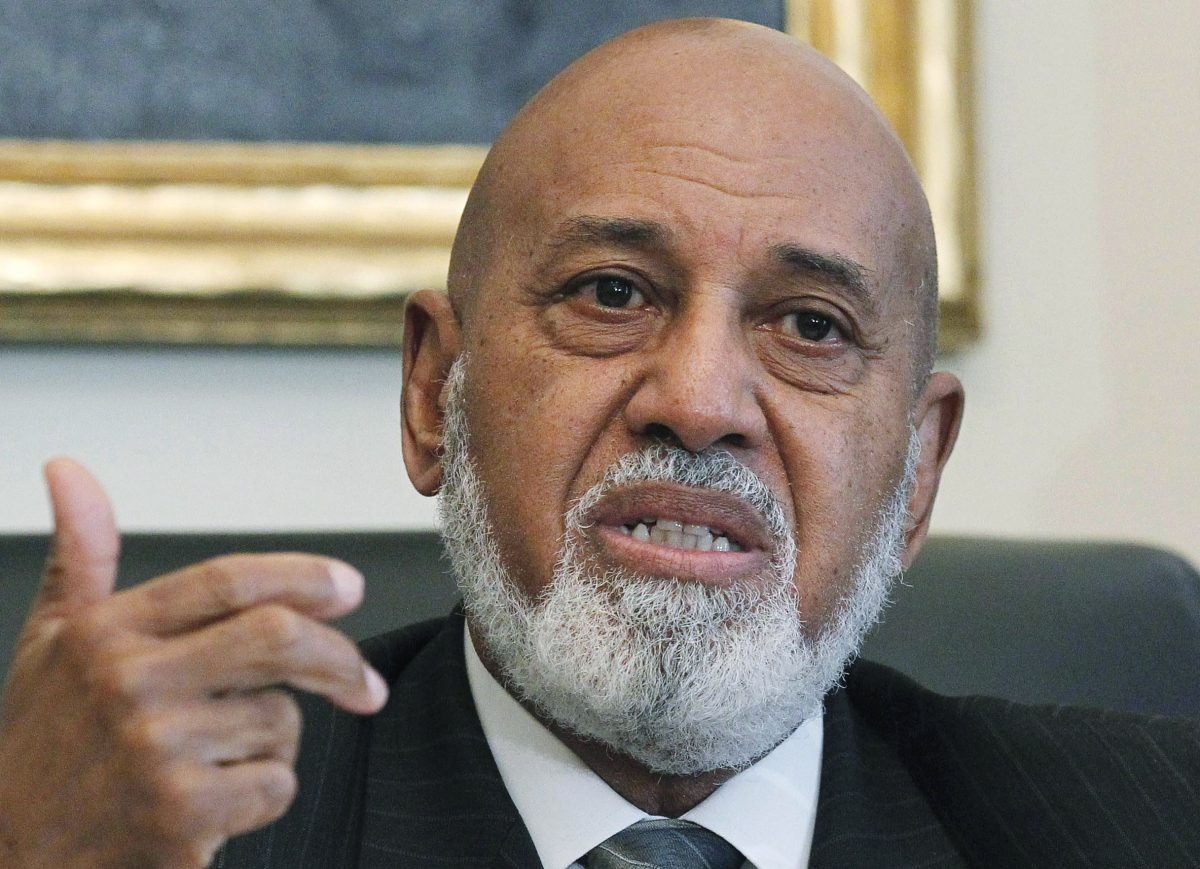 "Google's 'Project Nightingale' triggers federal inquiry" via Rob Copeland of The Wall Street Journal — A federal regulator has opened an inquiry into an effort by Google and the country's second-largest health system to amass the detailed medical information of millions of Americans. The data on about 50 million patients of St. Louis-based Ascension was until recently scattered across 40 data centers in more than a dozen U.S. states. Google and the Catholic nonprofit health system are moving that data into the cloud. News of "Project Nightingale" prompted regulators to act on Tuesday. The Office for Civil Rights in the Department of Health and Human Services "will seek to learn more information about this mass collection of individuals' medical records to ensure that HIPAA protections were fully implemented," office director Roger Severino.
— 2020 —
"Pete Buttigieg surges to the top of new Iowa poll" via Jacob Knutson of Axios — A Monmouth University poll has Buttigieg leading the Democratic presidential race in Iowa for the first time. Since Monmouth's last Iowa poll in August, Buttigieg gained 14 points, surging ahead of the race's group of longtime front-runners, Joe Biden, Elizabeth Warren and Bernie Sanders. Fewer than one-third of likely caucusgoers in Iowa say that they are set on their candidate — and most would not be disappointed to switch their support to another candidate before the first-in-the-nation caucuses take place on Feb. 3, 2020. The results from Monmouth's poll (with point change from its August poll) … Buttigieg: 22% (+1), Biden: 19% (-7); Warren: 18% (-2); Sanders: 13% (+5); Amy Klobuchar: 5% (+2); Kamala Harris: 3% (-9).'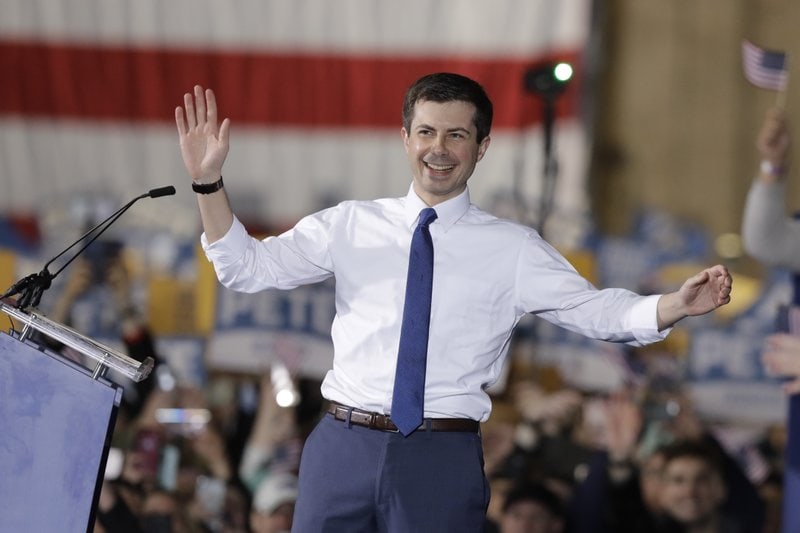 "Why even more Democrats are thinking about entering the presidential race" via Perry Bacon Jr. of FiveThirtyEight — Can't the party establishment just live with one of the candidates who are already running? After all, the Democratic field is getting smaller, but it's still huge, with 16 "major" candidates. And the party's voters like the candidates just fine. So … what's going on? In short, party establishment figures think they know what a great White House candidate looks like — and they aren't sure they've seen one yet. The prospect of a Warren nomination also has some party insiders worried. Bloomberg's aides are essentially telegraphing a plan to stop Warren: If Biden struggles in the early states, the former New York Mayor will enter the race on Super Tuesday, running as the moderate alternative to Warren instead of Biden.
"Hillary Clinton 'under enormous pressure' to run in 2020" via BBC — Speaking to BBC Radio 5 Live's Emma Barnett while in the UK on a book tour, Clinton was asked whether she would run again. "Of course, I think about it. I think about it all the time. Being able to do that, and look, whoever wins next time is going to have a big task trying to fix everything that's been broken." Pressed on whether she would throw her hat into the ring at the last minute, Clinton said: "I, as I say, never, never, never say never. I will certainly tell you; I'm under enormous pressure from many, many, many people to think about it."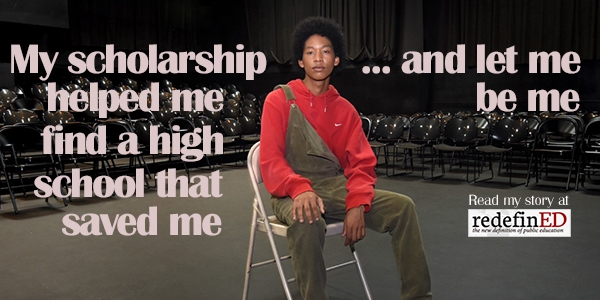 — THE TRAIL —
"'Clean' Constitution proposal gets $1.5M boost" via the News Service of Florida — The Keep Our Constitution Clean political committee received $1,557,465 in what it described as in-kind contributions, bringing to more than $5.4 million the total of such contributions it has received since July. All of the contributions have come from a nonprofit organization Keep Our Constitution Clean, Inc., which lists an address at the Fort Lauderdale law firm Haber Blank, LLP. Almost all the in-kind contributions have been described in finance reports as being for "petition gathering." The committee's ballot proposal would make it harder to pass future constitutional amendments.
"Dane Eagle announces first round of endorsements of congressional bid" via Jacob Ogles of Florida Politics — The list includes former Lt. Gov. Jeff Kottkamp; Lee County Sheriff Carmine Marceno; former Lee County Sheriff Mike Scott; State Attorney Amira Fox; former State Attorney Steve Russell; Public Defender Kathy Smith; Tax Collector Larry Hart; Clerk of Court Linda Doggett; state Reps. Rodrigues and Spencer Roach; former state Reps. Matt Caldwell and Gary Aubuchon; Sanibel Mayor Kevin Ruane; Cape Coral Mayor Joe Coviello; Estero Mayor Bill Ribble; and former Cape Coral Mayor Joe Mazurkiewicz. Also on the list of endorsers was Doris Cortese, known locally as the "Godmother" of the Lee County Republicans. All have served constituents in Florida's 19th Congressional District, primarily in Lee County.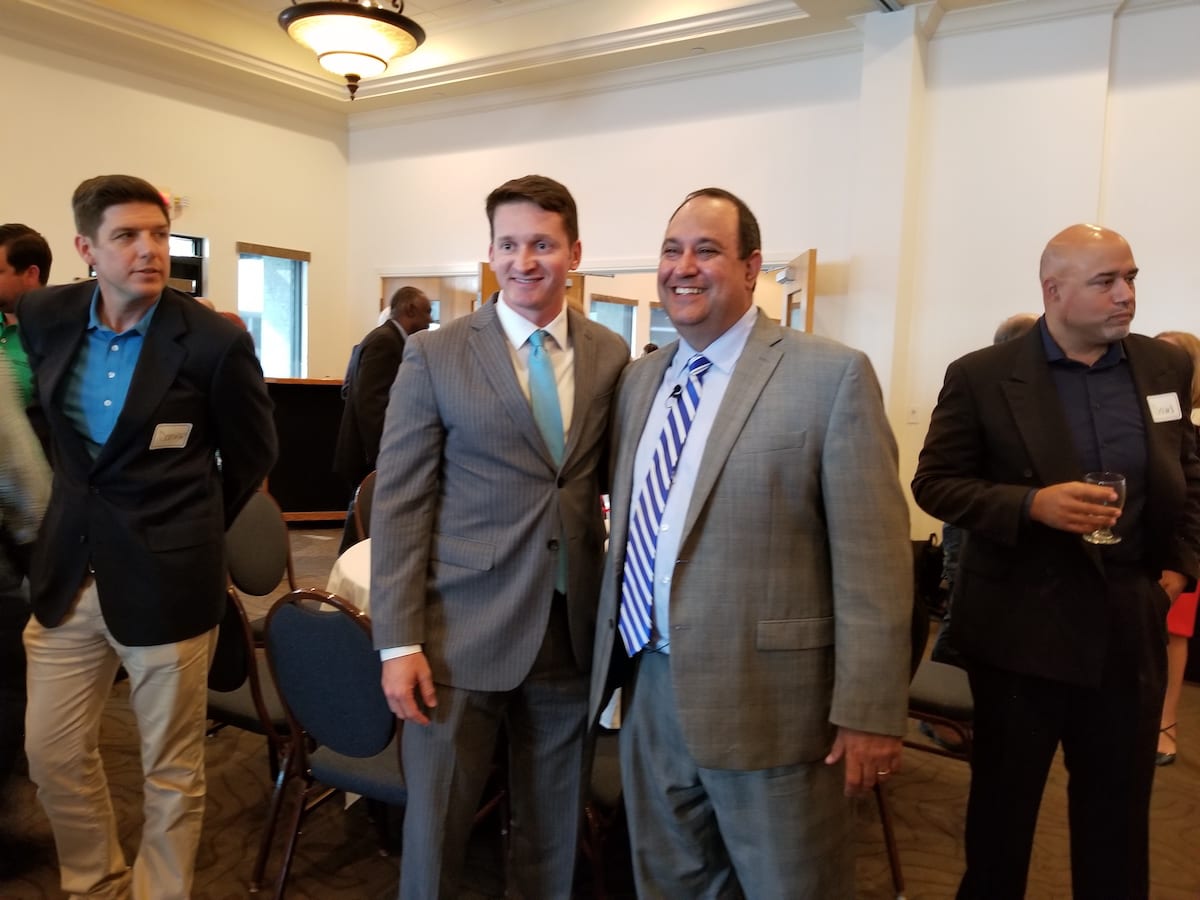 "Senate District 9 campaign money chase heating up" via Scott Powers of Florida Politics — As former Republican state Rep. Jason Brodeur continues to bring in money for his campaign for Senate District 9, a Democratic candidate finally has emerged with a formidable first month of fundraising of his own. Brodeur reported raising — and spending — $30,000 in his campaign fund in October. That brings his total fundraising effort to over a half-million dollars. Democrat Alexis Carter, a lawyer, former Army Judge Advocate General, and a veteran of the Afghanistan War, entered the race Oct. 4 and reported raising $19,401 and adding another $5,000 of his own money in October. That left him with more than $22,500 in hand. Carter's first month saw him collect eight $1,000 checks and 20 $500 checks, almost all from individuals.
"Wilton Simpson committee pulls in $632,000" via the News Service of Florida — Contributions to Simpson's Jobs for Florida committee included $50,000 from the health insurer Florida Blue; $50,000 from a Florida Hospital Association PAC; $30,000 from the Florida Education Association; $25,000 from the tobacco company Altria Client Services; and $25,000 from the fertilizer company Mosaic Global Sales. Simpson, who is slated to become Senate president in November 2020, is expected to play a crucial role in helping elect Republican Senate candidates next year. The Jobs for Florida committee had about $1.55 million in cash on hand as of Oct. 31.
"For second time in three months, Ana Maria Rodriguez tops $100K in contributions for SD 39 race" via Ryan Nicol of Florida Politics — The latest reports show Rodriguez pulled in nearly $82,000 to her campaign in October. She added another $31,500 through her political committee, Ethics and Honesty in Government. That put her far ahead of her Democratic opponent, current state Rep. Javier Fernandez. Fernandez, who represents House District 114, added just over $12,000 during the month. Rodriguez raised a flood of money through various political action committees, including those representing Chamber-backed groups, the citrus industry, charter schools and various conservative groups, among others. Her October haul follows a September where she raised more than $87,000. She's now brought in at least $82,000 each month since declaring for the contest in July. That includes a high-water mark of $157,000 in August.
"Shevrin Jones adds nearly $38K in October for SD 35 race" via Ryan Nicol of Florida Politics — That's likely good enough for Jones to once again be the top monthly fundraiser in the contest for Senate District 35. During October, Jones brought in more than $31,000 to his campaign and added another $6,5000 to his political committee, Florida Strong Finish. Several of those contributions were from the medical field. Jones courted $1,000 donations from the Florida Academy of Physician Assistants PAC, the Florida Family Medicine PAC and the Florida Medical Association PAC. He also saw a $500 contribution each from the Florida Psychiatric Society PAC and the Florida Osteopathic Medical Association PAC.
"Kayser Enneking catches up to Chuck Clemons in HD 21 fundraising" via Drew Wilson of Florida Politics — Gainesville Democrat Enneking raised $76,500 in her first month since announcing she would challenge Republican Rep. Clemons in House District 21. The haul came in across 280 individual donors and edged out Enneking's first-month numbers from her 2018 campaign in Senate District 8. The total includes $10,000 in candidate loans. Though Clemons' fundraising was slow going most of the year, October was a banner month for him as well. He raised $38,665 in hard money last month and had about $65,000 in the bank. He also has about $44,000 in his political committee, Florida Shines.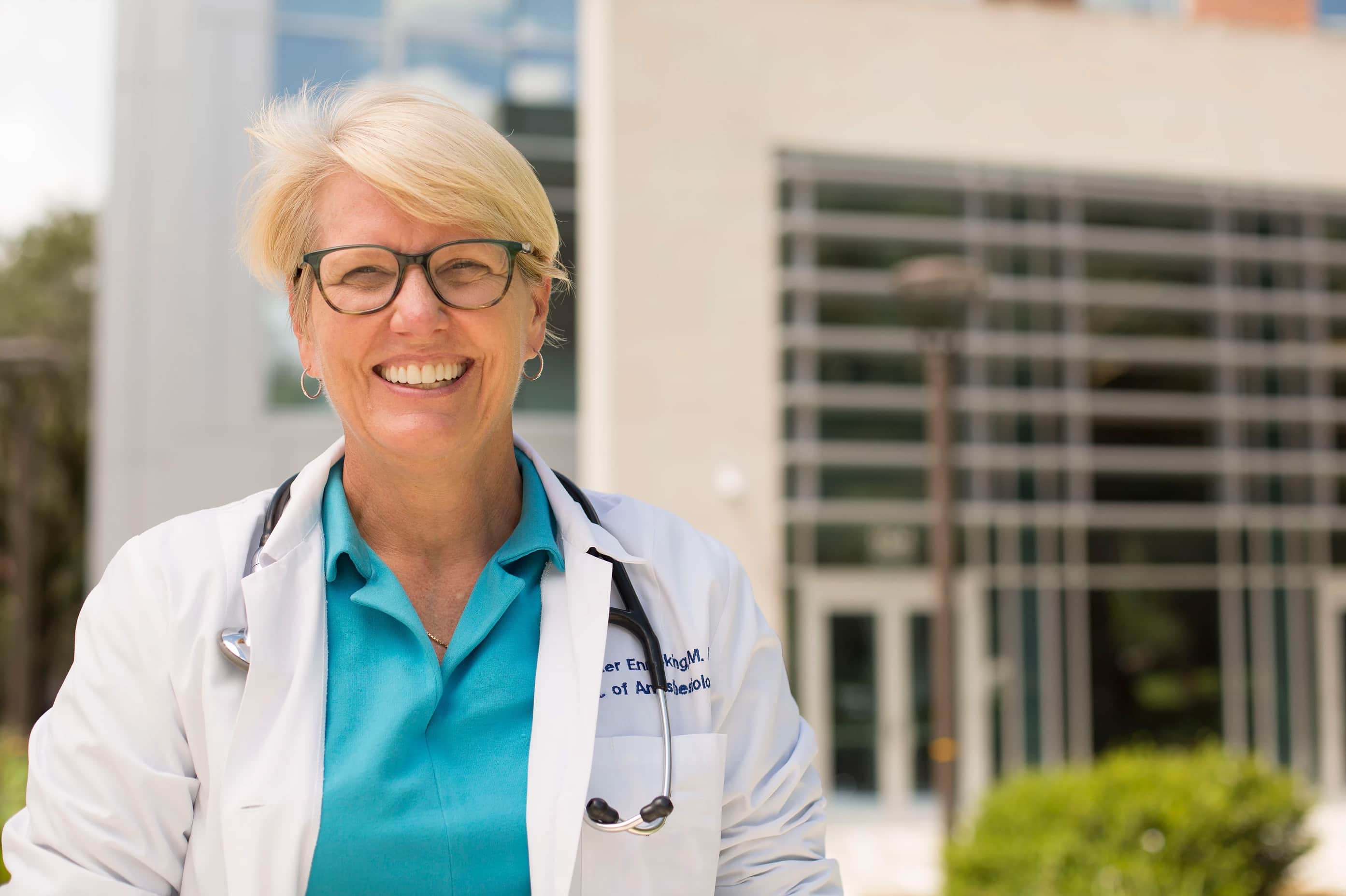 "Anna Eskamani clears $150K in campaign funds' balances" via Scott Powers of Florida Politics — Democratic state Rep. Eskamani collected more than $40,000 in October for her two political committees, bringing her over $200,000 raised and $150,000 in the bank to support her reelection bid in House District 47. Eskamani, a freshman lawmaker, is yet unchallenged in HD 47, covering parts of northern and central Orange County. Her biggest boost in October came from her longtime benefactor, retired Orlando lawyer Brian Anderson, who contributed $25,000 to Eskamani's People Power for Florida political committee. Anderson now has contributed more than $100,000 to that committee, though $30,000 of that was provided during the 2018 election cycle.
"Robin Bartleman again tops Democratic opponents in HD 104 fundraising" via Ryan Nicol of Florida Politics — Broward School Board Member Bartleman is atop her Democratic opponents in fundraising for the sixth straight month after collecting more than $6,500 in October. Bartleman has served on the Broward County School Board since 2004. She's the longest-serving member of that body after most recently being reelected in 2016. But Bartleman will be giving up that seat for her HD 104 run. That bet seems to have paid off so far, at least when it comes to the money game. Bartleman has been on top of the field since May, bringing in more than $42,000 in total. She still holds more than $37,000 after expenditures.
"Kionne McGhee touts more than $60K raised in October for Miami-Dade Commission bid" via Ryan Nicol of Florida Politics — McGhee, currently serving as the House Democratic Leader, is term-limited. That's led him to seek the seat of outgoing District 9 Commissioner Dennis Moss, who is subject to the county's new term-limit system. Moss endorsed McGhee in February, before McGhee's filing. McGhee's October reports show he brought in more than $46,000 to his campaign. His political committee, Words Matter, added another $14,000, according to McGhee's campaign. The filing shows just $5,000 raised by the committee. But the campaign says that number was underreported and it is looking to file an update. But even the $46,000 itself is enough to top the remainder of the field.
"A candidate with Scientology roots is running for Clearwater Mayor" via Tracey McManus of the Tampa Bay Times — When Morton Myers introduces himself as the latest mayoral hopeful, he fields questions about Scientology the same way he did as a child growing up in Clearwater. Myers said he's always been "neutral" on religion. But his parents were dedicated Scientologists, having spent much of their adult lives in the Sea Org. They left the religious order in 1983, when Myers was 3, to raise a family. After his mother died in 1999 from melanoma, Myers' father returned to the Sea Org. His brother, then 12, joined too. His other brother joined later at age 20. Myers chose a different life. He married his high school sweetheart and blended with her family, a clan he described as "devoted Christians."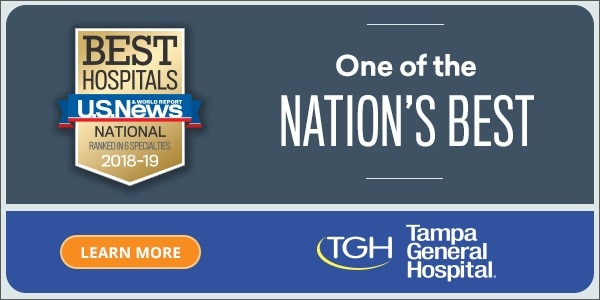 — LOCAL —
"UF student president faces impeachment threat over Donald Trump Jr. visit" via Megan Reeves of the Tampa Bay Times — Last month's visit by Trump's oldest son is still reverberating through campus, with some student leaders pushing to oust the student body president who invited him. For only the second time in the school's 115-year history, a student president faces impeachment. The looming battle in Gainesville is a struggle between the executive and legislative branches, fanned by partisan loyalties. And it features newly uncovered evidence — an email — seen by many as a smoking gun, much like the now-famous call that touched off the widening impeachment inquiry into Trump senior. So far, more than 100 students and alumni have signed an online petition in support of Michael Murphy's removal.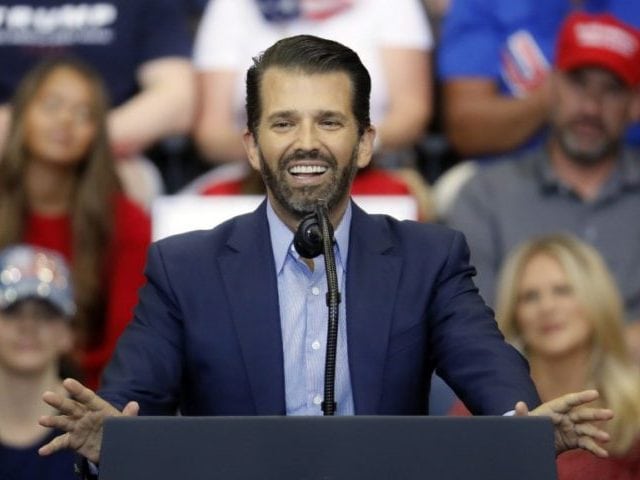 "NTSB: Oversight could have prevented Miami bridge collapse" via Adriana Gomez Licon of The Associated Press — The National Transportation Safety Board's final report blames design firm FIGG Bridge Engineers Inc. and the company hired to conduct an independent review for not identifying that the load on a key section of the pedestrian bridge at Florida International University was underestimated. The board's vice chairman Bruce Landsberg said the checks and balances required by the Florida Department of Transportation "were completely lacking." Landsberg said the state agency was "sloppy" for not verifying the qualifications of the peer review firm Louis Berger, which failed to catch the design problems.
"Woman who spoke at Jeffrey Epstein's bail hearing sues his estate" via Larry Neumeister of The Associated Press — A woman who confronted Epstein at a July bail hearing to tell a judge he touched her inappropriately when she was 16 sued his estate, alleging he had subjected her to sex trafficking as part of his attacks on young women and girls. Lawyers for Annie Farmer filed the lawsuit in Manhattan federal court, along with a lawsuit on behalf of her sister, Maria Farmer and Teresa Helm, an Ohio woman. All three lawsuits seek unspecified damages. Annie Farmer, 40, was one of two women to speak about abuse at the hands of Epstein as he sat several feet away from them at a bail hearing and to urge that he be kept behind bars.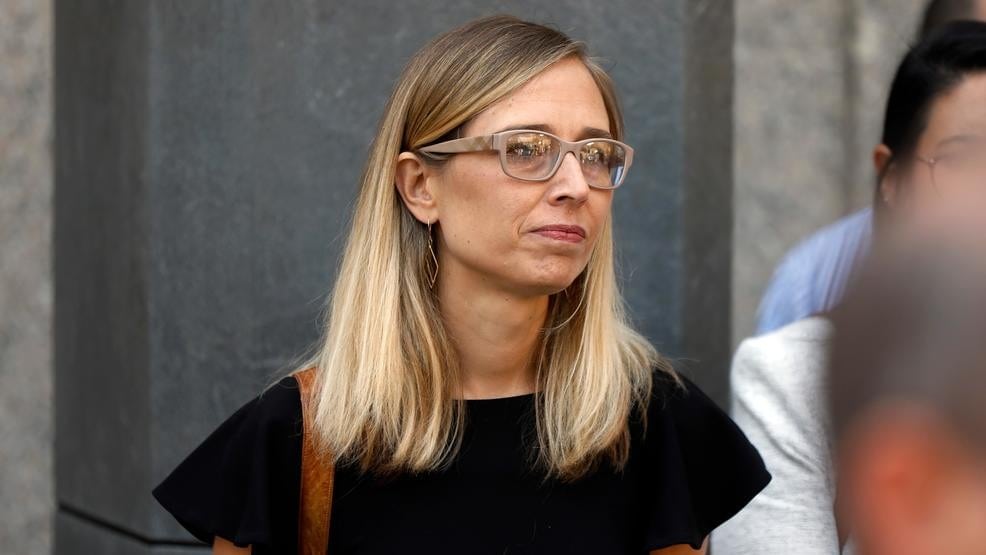 "Orlando City Council has concerns with scooter plan, but vote to move it forward." via Ryan Gillespie of the Orlando Sentinel — Orlando Commissioners plowed forward with a pilot plan to allow electric scooters in the city while lodging worries about their safety and the potential for clutter. The proposed ordinance would allow companies to launch fleets of 200-400 electric scooters, capping the total number in the city at 1,800. The motorized scooters would need a device installed to limit speeds to 10 mph, and companies would need to meet other safety requirements, including carrying liability insurance, hosting safety classes, and promptly responding to complaints. However, the long-sought rules were met with grilling from city commissioners. "I'm not terribly thrilled with them … I just am concerned about public safety," said Commissioner Patty Sheehan, whose gripes were echoed by Commissioner Robert Stuart.
"Stuart and Martin County ready to reduce plastics; school district continues to evaluate" via Joshua Solomon of TC Palm — As the push to reduce single-use plastics takes shape in Stuart with a straw ban and gains momentum in Martin County with a more off-hands, business-centric approach, eyes are shifting to how the Martin County School District will address its plastics footprint. Representatives of the three local governments plan to meet in January to discuss potential policies for the region. Still, it will come on the heels of the School Board's reluctance to immediately support the voluntary reduction of plastics - a proposal more political than practical - until it had more time to study its own systems.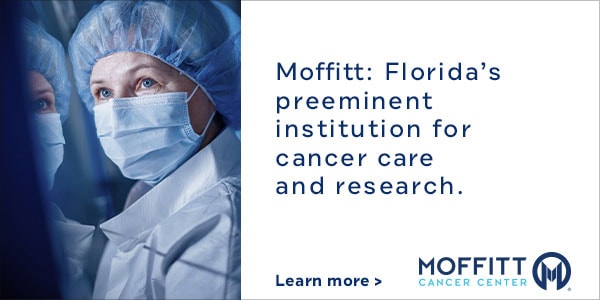 "Contractors' trade group sues St. Pete over apprenticeship and 'disadvantaged' worker policies" via Janelle Irwin Taylor of Florida Politics — Associated Builders and Contractors believes "construction projects should be awarded on merit to the most qualified and responsible low bidders." But a lawsuit filed in Pinellas County last week alleges the city's policies are making that too difficult. At issue are policies Mayor Rick Kriseman pushed and City Council approved requiring companies working on $1 million or more contracts to have at least 15% of the project workforce hours dedicated to workers training through apprenticeship programs and another 15% to "disadvantaged workers," which the city broadly describes as people who didn't finish high school, recent recipients of unemployment or other social safety net benefits, veterans or residents of the city's economically struggling Southside area.
"Ordinances would allow more than 6,100 Villages homes on Leesburg property" via Larry Croom of Villages-News.com — Leesburg Commissioners will hear the first readings of five ordinances that seem to indicate The Villages is gearing up to start developing close to 1,200 acres along County Road 48. The ordinances have been requested by The Villages Land Company, which is currently building homes and commercial structures at a fast clip in the Villages of Southern Oaks in Sumter County. The property in Leesburg appears to be an extension of that aggressive building plan, which could include between 40,000-65,000 homes in the new Sumter County portion. The Leesburg ordinances would allow for the annexation of 226.7 acres located east of County Road 48 and south of Austin Merritt Road. The property would be zoned for mixed-use development.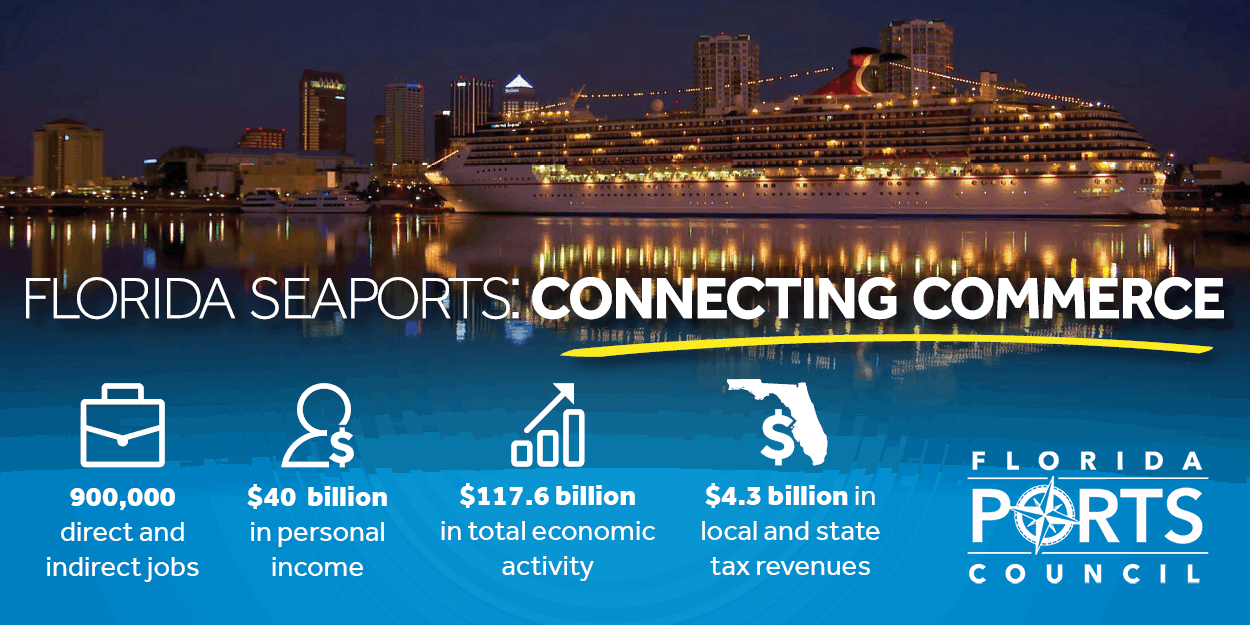 — OPINIONS —
"A double standard for Congressmen in relationships with staffers, including Rep. Hastings" via the South Florida Sun-Sentinel editorial board — Is it too late for Katie Hill to withdraw her resignation and reclaim the California congressional district she took from the Republicans last year? Probably so. It appears there are different standards of ethics for House freshmen like her and for very senior members of Congress like Rep. Hastings. Hill, 32, was a fast-rising star among Democrats in the House until she was beset with allegations of an affair with a campaign aide and another with an employee on her congressional staff. She resigned shortly after the House Ethics Committee said it was investigating the matter. But the committee is silent on allegations that Hastings has a personal relationship with a member of his staff.
"Ian Adams: Freight rail automation and the misguided minimum crew size mandates" via Florida Politics — Despite success with automation, Florida is at risk of taking a manual step backward. It would be a real mistake for the state — and its congressional representatives — to adopt a superfluous minimum crew size mandate. Automation in the transportation sector holds enormous promise. In the context of freight rail, which operates over long distances with large volumes of cargo, the significance is profound. At both the federal and state level, unions are lobbying hard to institute minimum crew size mandates. These mandates, as the name suggests, require railroads to maintain no less than a fixed number of crew members on all trains. What's really at issue here are jobs.
"Emmett Reed: State lawmakers must boost long-term care to address the approaching silver wave" via Florida Politics — For four decades, policymakers have wrestled with how to address the health care needs of Florida's growing elderly population. For years, the concern was that eventually, the baby-boom generation would reach retirement age, and our state would have a difficult time meeting their unique needs. That time has arrived, and today more than one in four Floridians is age 60 or older. These 5.5 million people are placing an increasing burden on Florida's health care and long-term care systems. While the policy goal is for seniors to remain in their homes as long as possible, the reality is that many elders eventually need more care than can be provided at home. That's where nursing homes step up to help.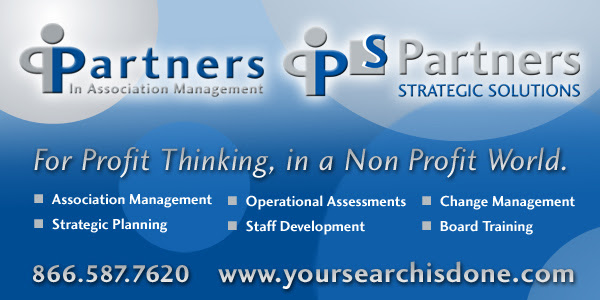 — MOVEMENTS —
Jones Walker partners up with Carlos Curbelo — National law firm Jones Walker announced this week that it was forming a "strategic alliance" with Vocero, a Miami-based public affairs firm led by former U.S. Rep. Curbelo. In a news release, the firm said the alliance would allow them to expand their service offerings in Washington, D.C, South Florida and Latin America. "This exciting alliance with Jones Walker is important to our firm because of Jones Walker's excellent reputation, geographic footprint in the United States, and global client base," Curbelo said. "We look forward to providing our boutique strategic communications and public affairs services to high-impact organizations in the United States and throughout the world."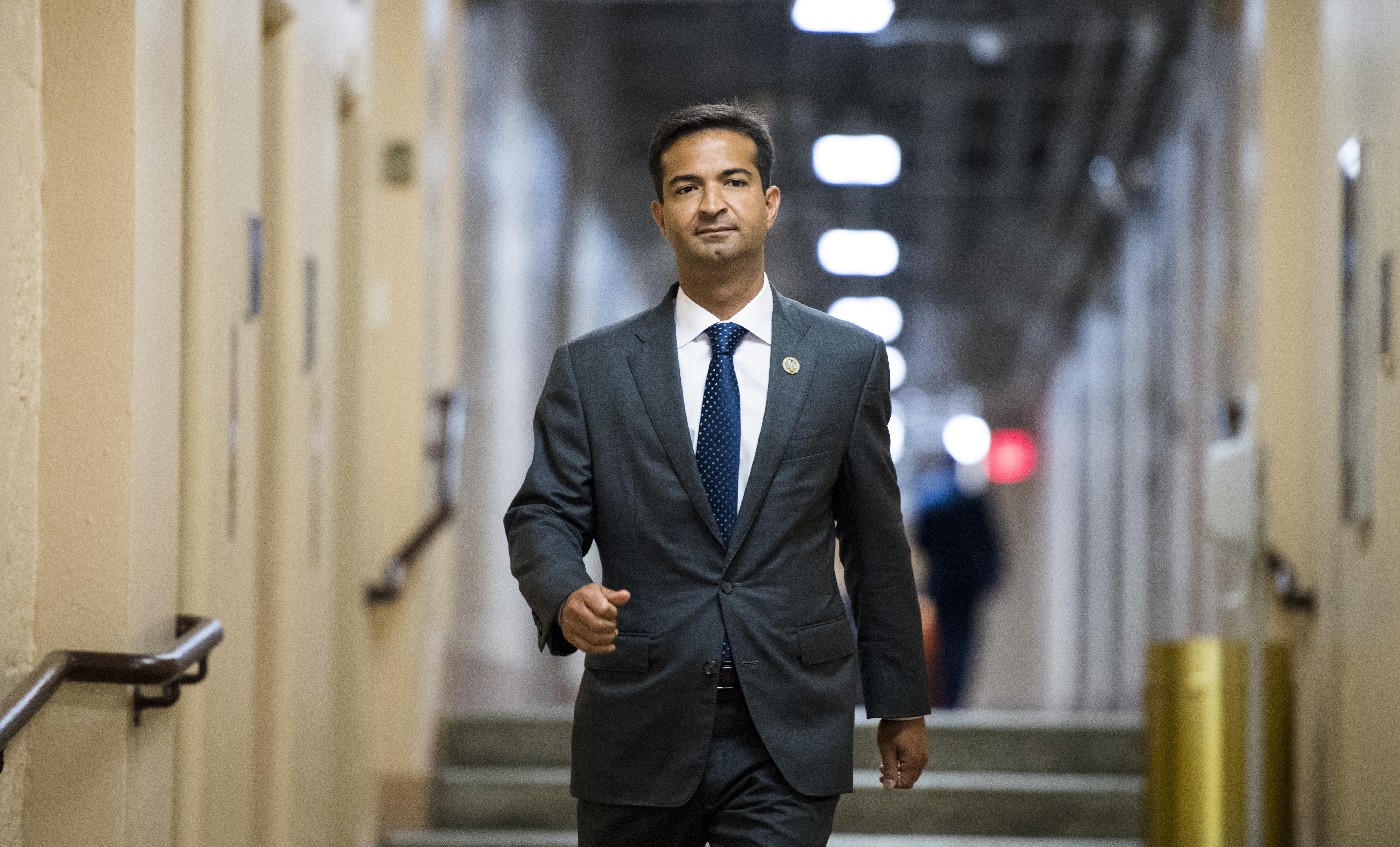 "JVC recruits Steve DeMann for major Florida role" via RadioInc.com — JVC Broadcasting is adding radio programming veteran DeMann as Director of Programming for its growing collection of Florida radio stations. DeMann has worked in Baltimore, Orlando and Boston, and most recently served as Ops Manager for Cox Media Orlando. He will oversee WOTW/Orlando, WDYZ-AM/Orlando, WOTW/Orlando, WMFQ/Ocala, WXUS/Ocala, and WXUS/Ocala. "Our company is in rapid-growth mode and we require someone with a significant and successful programming background to show that live and local radio is what listeners and clients want and can be done well," said JVC's owner and CEO John Caracciolo. "Stevie's history and background in Orlando allows JVC such a leg up on the competition in that market."
Appointed — DeSantis Appoints Dan Traver to the 5th District Court of Appeal.
New and renewed lobbying registrations:
Warren Husband, James Daughton, Douglas Bell, Patricia Greene, Allison Liby-Schoonover, Aimee Lyon, Andrew Palmer, Pierce Schuessler, Metz Husband & Daughton: Teach for America
— DISNEY+ —
"Disney+ launches, then crashes" via Frank Pallotta of CNN — Disney fans looking to enjoy all the content the company's new streaming service had to offer were instead greeted by error pages starring Wreck-It Ralph. "Unable to connect to Disney+," read one error page, which showed Wreck-It Ralph holding a Wi-Fi signal. Downdetector, a website that provides information on online outages, had received more than 7,300 reports of problems related to Disney+ by 7 a.m. ET. The number of reports then dropped before going up again, spiking at nearly 8,500 reports around 9 a.m. ET. Dave Itzkoff, a culture reporter for The New York Times, tweeted, "PHENOMENAL COSMIC LIBRARY/itty bitty server capacity," a joke referencing the company's animated classic "Aladdin."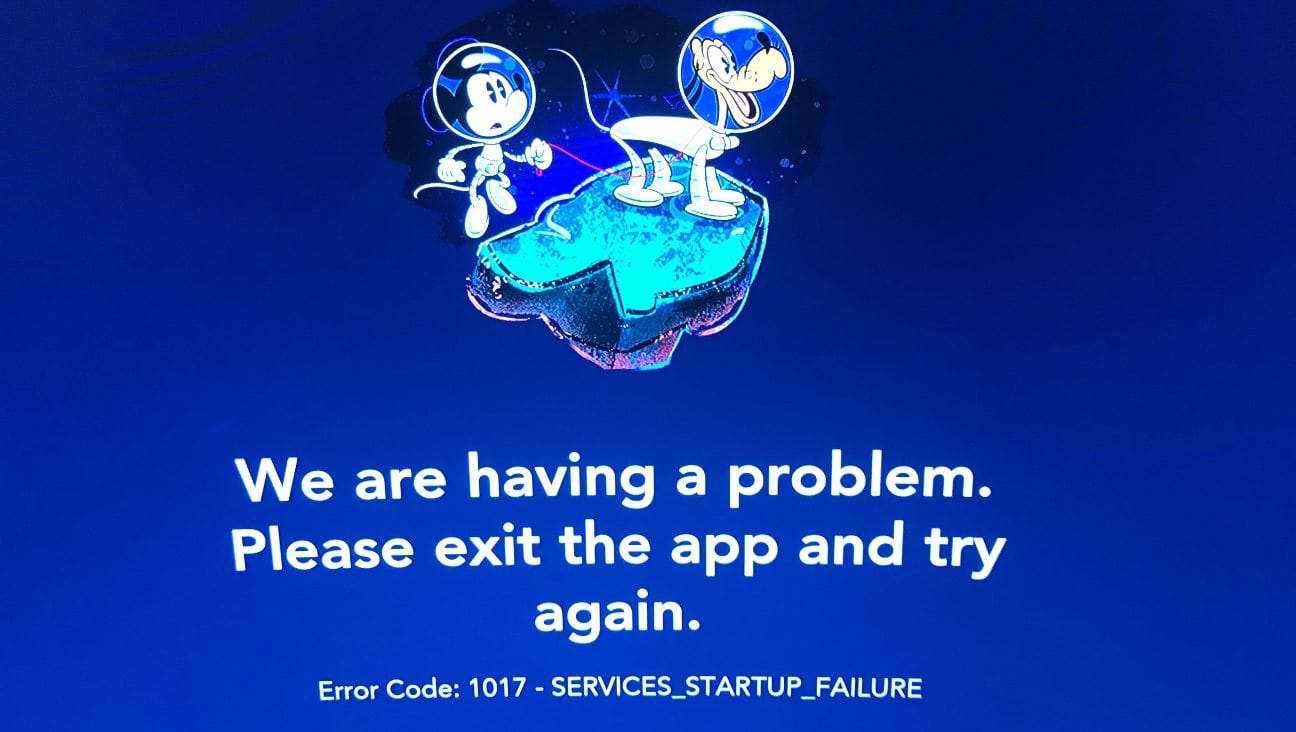 "Did overly aggressive marketing turn Disney plus into Disney minus?" via Claire Atkinson of NBC News — "The demand for #disneyplus has exceeded our highest expectations," Disney explained via its Disney+ Twitter account. "We are so pleased you're excited to watch all your favorites and are working quickly to resolve any current issues." But one reason for the technology failure might be that Disney's marketing pushed too many people to the service at once. The entertainment giant has promoted its streaming service on every conceivable Disney-owned outlet and beyond. "It's no doubt a black mark for [Disney], but I think the brand and the content is much too strong to really be damaged long term," said Rob Shepardson, co-founder of the marketing firm SS+K.
"Disney+ is finally opening the Disney vault. Fans may not like everything they find inside." via Josh Spiegel of Slate — One of Disney+'s offerings is a live-action/CG hybrid remake of Lady and the Tramp. But the nearly 65 years between versions means the new Lady and the Tramp must make more of an adjustment than casting Beyoncé. The original's infamous "Siamese Cat Song," which draws heavily on Asian stereotypes, has been cut entirely. We all remember "Bella Notte," the swooning ballad sung while Lady and the Tramp share a plate of spaghetti and eventually an unexpected kiss. Some people may not remember that the song is preceded by some faux-comic business between the owners of the Italian restaurant; at one point, one of the two men says to the other, unironically, "What's-a-matta-you, I break-a you face!"
— HAPPY BIRTHDAY —
Celebrating today is David Ramba.
___
Sunburn is authored and assembled by Peter Schorsch, Phil Ammann, Jim Rosica, and Drew Wilson.