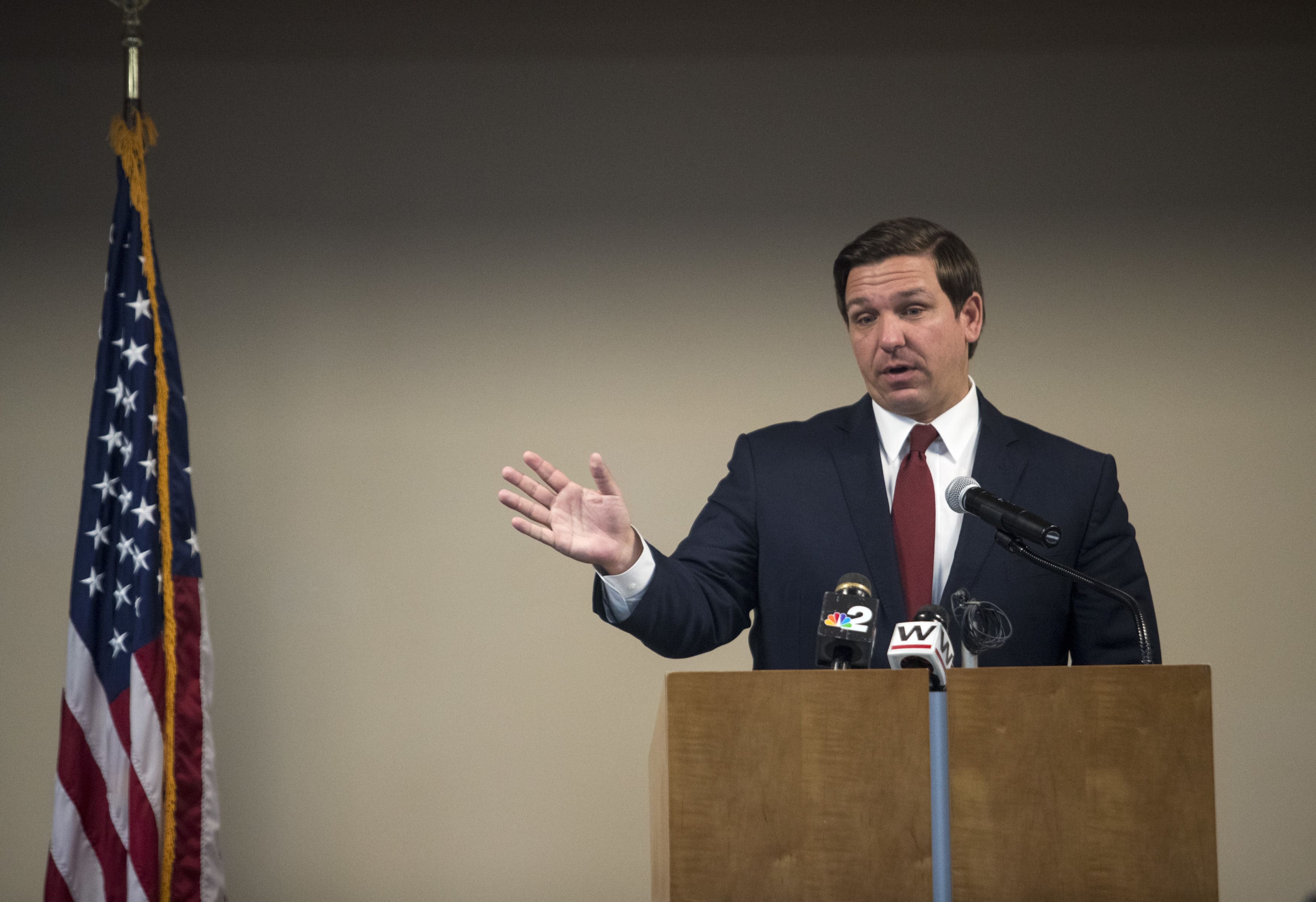 A Fort Myers clinic treating soldiers had a grand opening Monday.
Gov. Ron DeSantis and wife, Casey, were on hand Monday for the opening of a Fort Myers clinic serving veterans.
The Home Base Southwest Florida Mental Health Clinic held its grand opening ceremony on Veterans Day. The facility will specifically provide free counseling, psychological and psychiatric services for soldiers.
"The better we're able to tackle the invisible wounds of war, the better we'll be serving our veteran population," DeSantis said.
The Governor waited to speak while a series of combat veterans spoke of the challenges facing service personnel today.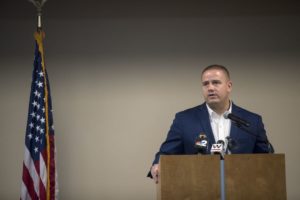 Karter Elliott, a Marine who joined the service after the Sept. 11 terrorist attacks, was deployed to Iraq multiple times. During that time, Elliot saw deadly mortar attacks and brutal violence.
"I had questions, 'Why can't I sleep?' 'Why can't I get these images out of my head?'" he said. "Sadly, I went on for over a decade before the questions were answered."
Officials with the new clinic said it would be a priority to treat the anxiety and depression facing so many soldiers.
"At Home Base, we say their mission is complete, and ours is just begun," said Armando Hernandez, program director for Home Base.
DeSantis, himself a veteran, said mental health needs greater consideration with a military dealing in modern warfare. In one sense, it's because of successes in combat medicine.
He spoke of something that struck him during his first visit to Iraq.
"We obviously suffer … people killed in action," DeSantis said. "But if you look at the proportion, there were a lot of people who were wounded in action, who probably would not have survived 50 years ago."
That's a laudable thing, DeSantis said, and physicians should be celebrated for sending more troops home alive.
But there are also more soldiers living with lifelong injuries. While in Congress, DeSantis said he focused on providing services to make sure those soldiers still had purpose.
"We understood if someone had a limb amputated or had other physical problems, we would do what we can and really harness innovation and technology to help them," he said.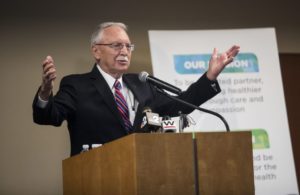 Four star Gen. Fred Franks, honorary director of Home Base Southwest Florida, said that need is especially important in Southwest Florida, a region 106,000 veterans call home. He survived a leg amputation in Vietnam, so he said he understands the challenges of survivors.
"There is an implied trust between them and all of us at home, that we will be there for them when their duty is complete and they come home," Franks said.
DeSantis said it's also important to note that in the post-Draft era, it's a smaller group of people with any engagement in the military. Those who do serve, he said, carry the weight of America's foreign engagement on a smaller number of shoulders.
"World War II was a society-wide effort; you couldn't go to a town in the United States and not know somebody who had gone off to war in one capacity or another," DeSantis said. "That's much different now. You put this big burden on a very small amount of people to just go over again and again.
"That's just not a normal thing. And there's no way that you can have all these people go through that and not feel the effects."