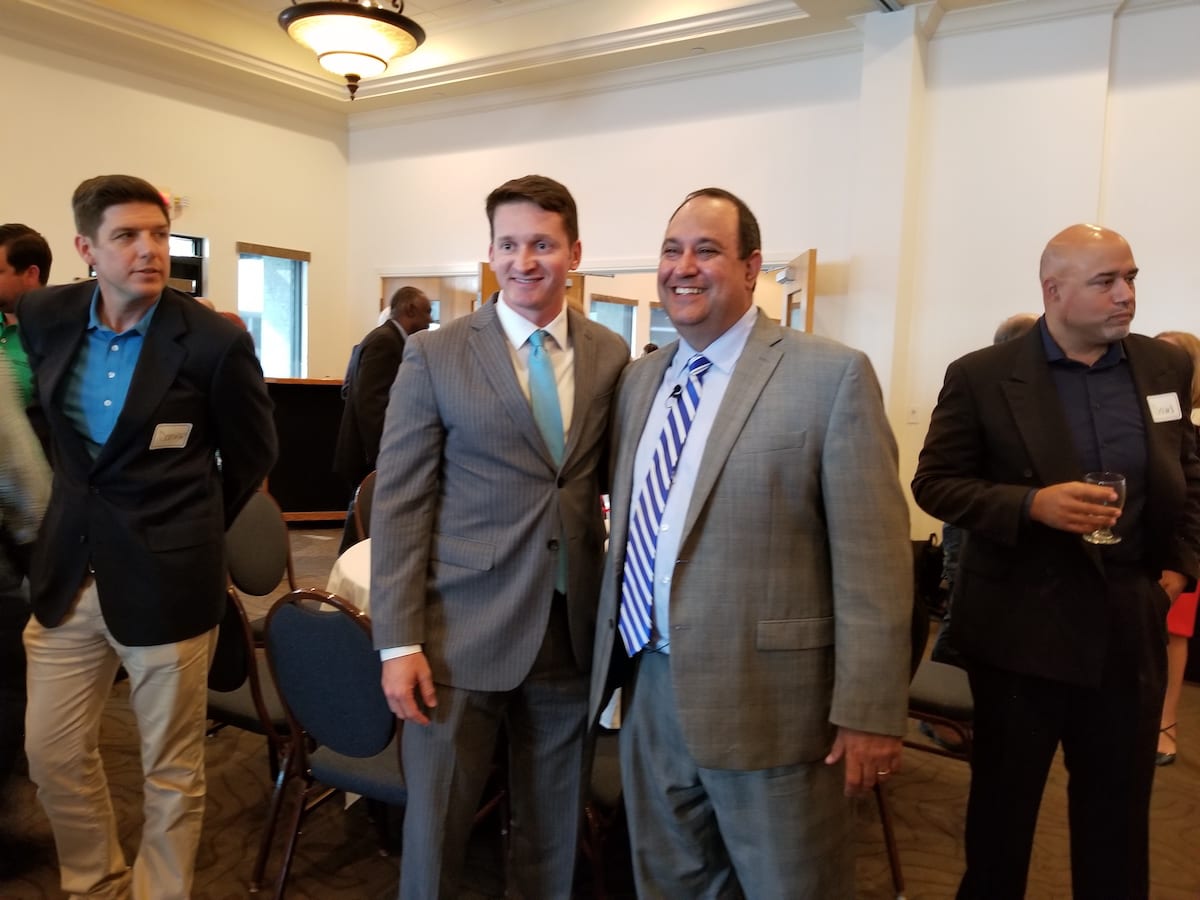 Backers include some names suggested as possible candidates for the seat.
Republican Congressional candidate Dane Eagle announced a first wave of major endorsements Tuesday morning. And the list appears to take out of the running some possible Republican challengers.
The list includes 16 current and former elected officials well known in Southwest Florida.
"I'm honored to have the support of so many of our respected community leaders," Eagle stated. "To each I have promised to not let them down. These leaders know my record and understand they can count on me to represent the conservative values of Southwest Florida in Washington."
The list includes: former Lt. Gov. Jeff Kottkamp; Lee County Sheriff Carmine Marceno; former Lee County Sheriff Mike Scott; State Attorney Amira Fox; former State Attorney Steve Russell; Public Defender Kathy Smith; Tax Collector Larry Hart; Clerk of Court Linda Doggett; state Reps. Ray Rodrigues and Spencer Roach; former state Reps. Matt Caldwell and Gary Aubuchon; Sanibel Mayor Kevin Ruane; Cape Coral Mayor Joe Coviello; Estero Mayor Bill Ribble; and former Cape Coral Mayor Joe Mazurkiewicz.
Also on the list of endorsers was Doris Cortese, known locally as the "Godmother" of the Lee County Republicans.
All have served constituents in Florida's 19th Congressional District, primarily in Lee County. The district spans parts of Lee and Collier
Eagle, currently the Florida House Republican Leader, announced last week he's running to succeed U.S. Rep. Francis Rooney, who won't seek a third term.
He's not the only Republican running. Naples Dr. William Figlesthaler has already opened a Federal Elections Commission account. South Florida attorney Derek Schwartz announced Monday he's launched an exploratory committee as he considers a run.
The list of Eagle backers includes some people put forward by political observers as potential candidates, notable Scott and Aubuchon.
The former Sheriff now lives out of state but has long been considered a possible successor to Rooney. Aubuchon previously held Eagle's Cape Coral state House seat but gave it up to run for Congress.
Eagle previously backed Rodrigues for a Florida Senate run, and Roach signaled early on he did not want to challenge Eagle for the Congressional seat.
But there's other big names that still could enter the race. State Reps. Heather Fitzenhagen, Bob Rommel and Byron Donalds are all openly considering a run, as is South Florida Water Management District chair Chauncey Goss.
Other contenders could include radio host Drew Steele, Fort Myers Mayor Randy Henderson, and Minnesota House Minority Whip Dan Severson.