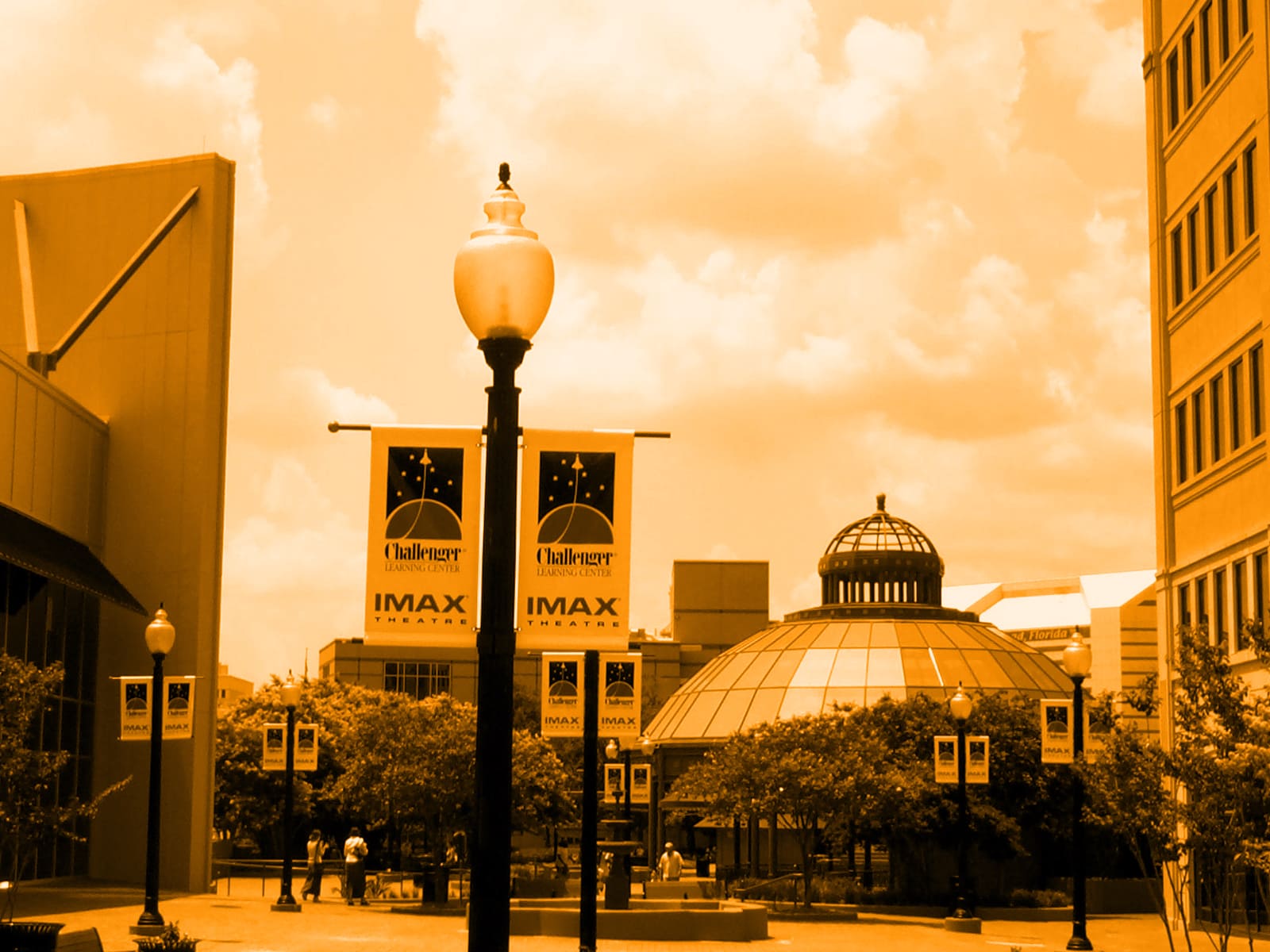 Florida politics and Sunburn — perfect together.
Go read now — "Gillum, Inc.": Florida Politics' Jacob Ogles documents how Andrew Gillum has spent $1.5 million since losing last November … and with little to show with it.
—
Breaking overnight — David Straz, the former banker and philanthropist who ran last year for the Tampa Mayor, has died.
His family confirmed his passing on Monday evening.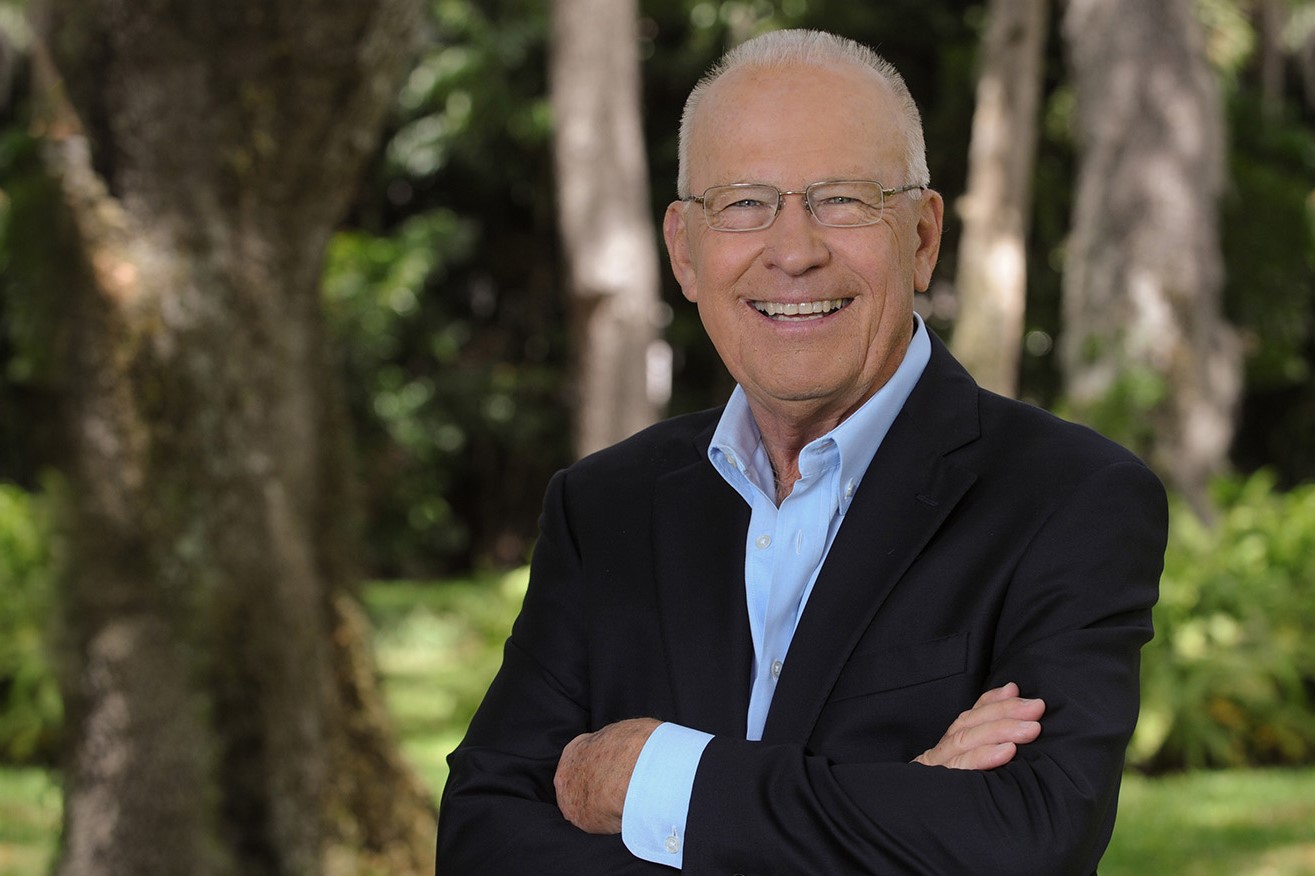 "It is with a heavy heart the Straz family regrets to inform you that while on a recent fishing trip with close friends David A. Straz, Jr. passed away peacefully in his sleep," the family said in a statement. "The Straz family is asking the media to respect their privacy during this difficult time. We will release funeral plans once they are final."
Straz lost to Jane Castor in the race to replace former Tampa Mayor Bob Buckhorn.
Straz moved to Tampa Bay in 1980 and started building a network of community banks in Florida that eventually grew to 21 branches in Hillsborough and Pinellas counties.
He also met his wife, Catherine Lowry, in Tampa.
The family has been major supporters of the Straz Center for the Performing Arts, the Lowry Park Zoo, the University of Tampa and many other institutions.
___
First on #FlaPol — Donald Trump isn't the only President to have had a home in Florida.
John F. Kennedy and Richard Nixon did. And while Andrew Jackson was, technically speaking, the state's first Governor, he didn't stick around all that long.
Still, no President has been a Florida resident during their time in the White House.
Until now.
Trump announced in September that he and his wife Melania would be using Mar-a-Lago as their primary residence going forward. On Monday, it was discovered the Trumps' had registered to vote in Florida.
With that step complete, the born-and-raised New Yorker follows in the footsteps of many other septuagenarians in ditching their home state for the Sunshine State, and Florida gets a first — a sitting POTUS from Florida. Or, as close as can be without electing a homegrown politician.
The move was spurred on by several legal cases progressing through New York courts. While those will continue, Trump can safely say his home state is friendly territory — he won the state in 2016, and he's got one of his "warriors" in the Governor's mansion.
The relocation could affect the 2020 election, too.
He's already gone full Florida, announcing a Nov. 26 "homecoming" rally at the BB&T Center in Sunrise. And that rally will double as voter-registration drive.
___
Nothing beats bookseller AI (actual intelligence) — Midtown Reader, Tallahassee's only locally owned bookstore that sells general subject books is releasing an "Ask Alexis" parody video in the lead up to Small Business Saturday, which encourages readers to shop local for the holiday season. At local independent bookstores, shoppers receive an experience they can't get online — friendly interaction with an expert bookseller, personalized reading recommendations, programming and content, as well as the satisfaction of investing in their own community and supporting local jobs.
To view the video, click on the image below:
— TODAY'S SUNRISE —
Gov. Ron DeSantis is unveiling his second budget for the state of Florida — $91.4 billion. While that may be the biggest budget in Florida history, it's also one of the smallest increases over a decade.
Also, on today's Sunrise:
— State Sen. Jeff Brandes is behind a bill to legalize sports betting in the Sunshine State. People are already doing it, he says, so the state might as well regulate it and get a piece of the action.
— Green jobs abound. A new report about Florida's burgeoning medical marijuana industry shows more than 9,000 jobs created — more than any other state. And if voters approve recreational marijuana, expect that number to go through the roof.
— Florida Politics reporter A.G. Gancarski gives take on the Gov's new budget, saying it's a safe budget in an election year.
— Florida Woman hijinks: A Miami Beach woman is facing criminal charges after biting her boyfriend's penis.
To listen, click on the image below:
— SITUATIONAL AWARENESS —
—@MarcoRubio: If govt of #HongKong passes new national security laws that allow #Beijing to prosecute critics, it would be the de facto end of "One Country, Two Systems," a violation of every promise made during the handover & warrants U.S. immediately treating city same as mainland #China.
—@GovRonDeSantis: When I visited Israel in May, I was the first Florida Governor to cross the "green line" into Judea and Gush Etzion as I promised to be the most pro-Israel governor in the U.S. I commend President @realDonaldTrump for recognizing that the Jewish communities in Judea and Samaria are not inconsistent with international law.
—@ForecasterEnten: [Pete] Buttigieg's getting 0% of the black vote in this Q-Pac SC poll. He isn't well known among black voters, but his unfav of 16% is unusually high for someone with low name id.
—@Fineout: To loosely paraphrase @JebBush — a budget proposal is a statement that outlines the principles of those in charge of government. Because if you care about something you fund it — if you don't care — then you don't
—@FloridaLottery: With the help of Florida's First Lady @FLCaseyDeSantis, @VolunteerFla is helping volunteers connect with their passion. Students seeking Bright Futures can use Volunteer Connect to fulfill community service hours needed to graduate!
—@VoteDaniella: Solving the existential threat of climate change begins with having an open & honest dialogue — & that's exactly what we did today. Thank you to all who participated in our town hall, including @JoseJavierJJR, who's been a tireless leader on this issue in Tallahassee.
—@RepLoriBerman: Representative @TinaPolsky and I have sponsored legislation to provide workforce protections for medical marijuana patients (SB 962). These are law-abiding Floridians — they should not be discriminated against or barred from employment on the basis of their medical conditions!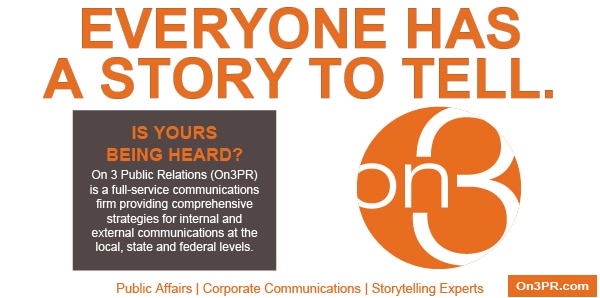 — DAYS UNTIL —
Fifth Democratic debate — 1; "Frozen 2" debuts — 3; Next government shutdown (maybe) — 3; TaxWatch 40th Annual Meeting — 13; Florida Chamber's Transportation, Growth and Infrastructure Summit — 16; UK votes on Brexit — 23 "The Rise of Skywalker" premiers — 31; College Football National Championship — 55; 2020 Session begins — 56; Florida TaxWatch State of the TaxPayer Dinner in Tallahassee — 57; New Brexit deadline — 73; Super Bowl LIV in Miami — 75; Great American Realtors Day — 76; Iowa Caucuses — 76; New Hampshire Primaries — 84; Last day of 2020 Session (maybe) — 115; Florida's presidential primary — 119; "Black Panther 2" debuts — 169; 2020 Summer Olympics in Tokyo begin — 246; Florida primaries for 2020 state legislative/congressional races — 280; First Vice Presidential debate at the University of Utah — 323; First Presidential Debate scheduled at the University of Michigan — 331; Second presidential debate at Belmont — 338; 2020 General Election — 350.
— TOP STORY —
"Ron DeSantis' budget plan: Teacher pay, fewer pythons" via Brendan Farrington of The Associated Press — DeSantis proposed a $91.4 billion state budget, a spending plan he says will help attract teachers to the state while getting rid of more pythons. The proposal is about $400 million over the current Florida spending plan. One of the most significant increases in the proposal is $600 million to raise the minimum salary for public schoolteachers to $47,500. It also includes a $1 million boost to hunt down and remove pythons that have overrun the Everglades. DeSantis said he wants to spend $625 million a year for the next three years on environmental projects. DeSantis made it a point to highlight his proposals on school spending, including $75 million to help make schools more secure.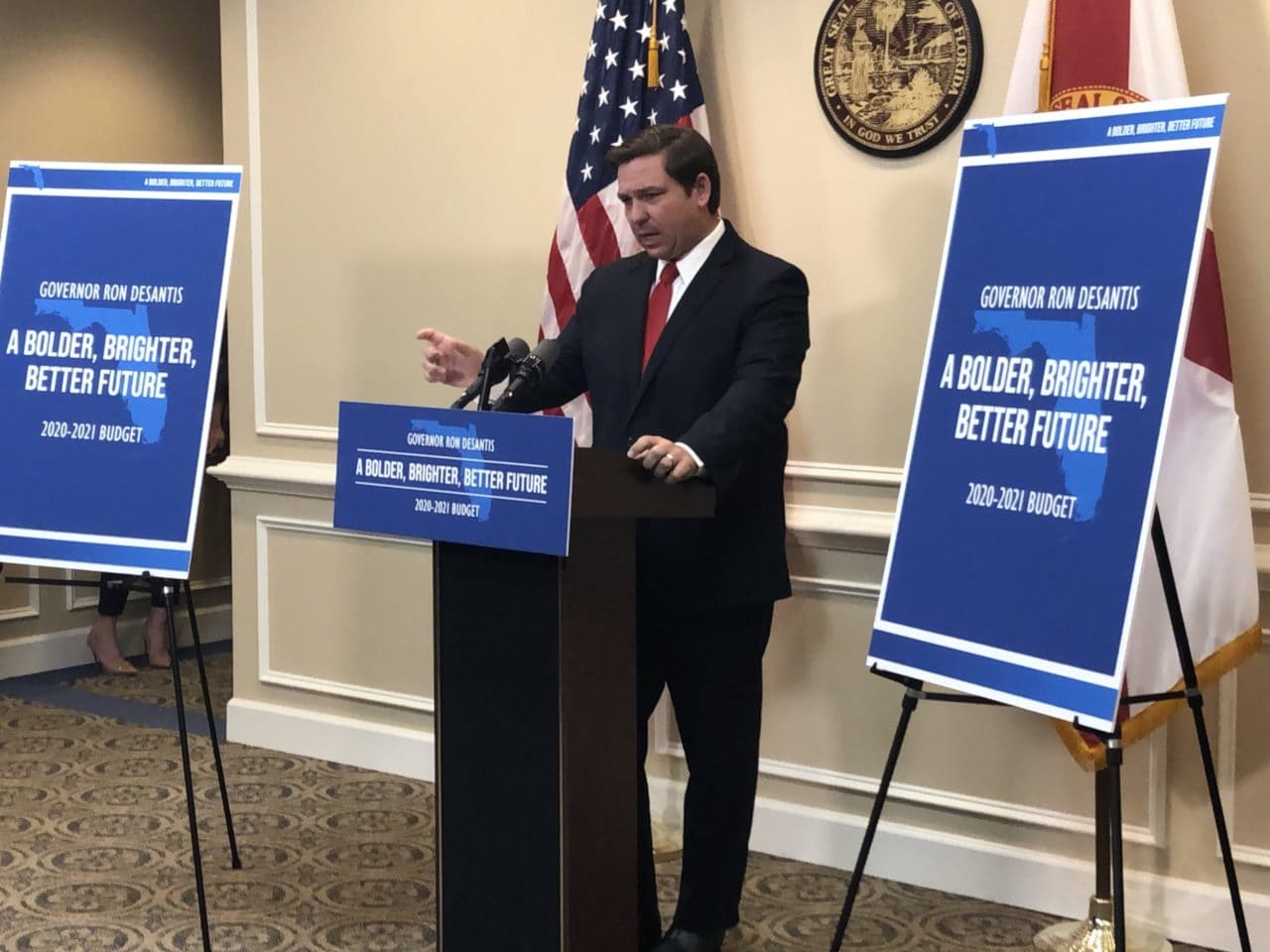 —"Republicans, agency leaders sing praises of DeSantis proposed budget; interest groups split" via Renzo Downey of Florida Politics
Tweet, tweet:
Based on early press releases, the executive agencies REALLY appear to like the executive's proposed budget.

— Matt Dixon (@Mdixon55) November 18, 2019
As for legislative leadership's response to the Governor's budget, we believe this meme best sums it up: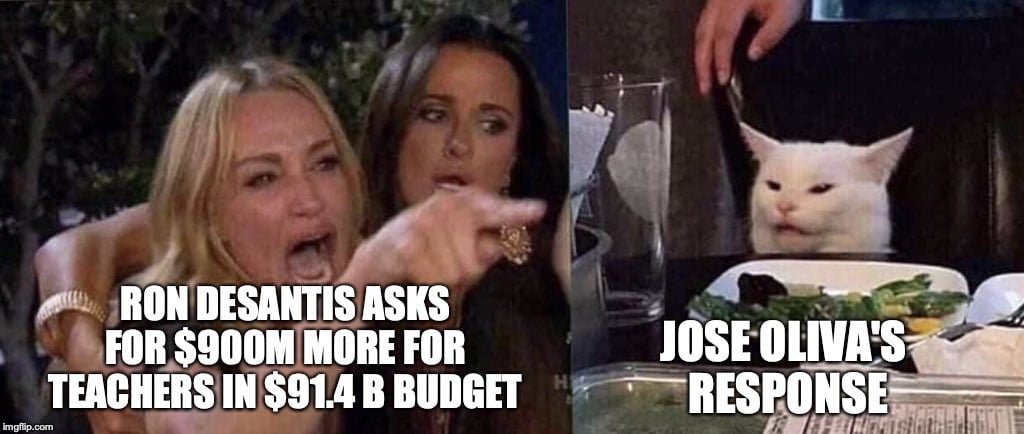 "DeSantis doesn't propose raises for state employees" via the News Service of Florida — DeSantis' proposed $91.4 billion budget for next fiscal year would not provide across-the-board raises to state employees, though it would give pay increases to correctional officers to help address prison staffing problems. DeSantis, who released the budget proposal, also would not make changes in the health-insurance program for state workers. The proposal includes about $60 million for pay increases for correctional officers, probation officers and inspectors. Those employees would receive a pay hike of $1,500 at two years of service and $2,500 at five years of service.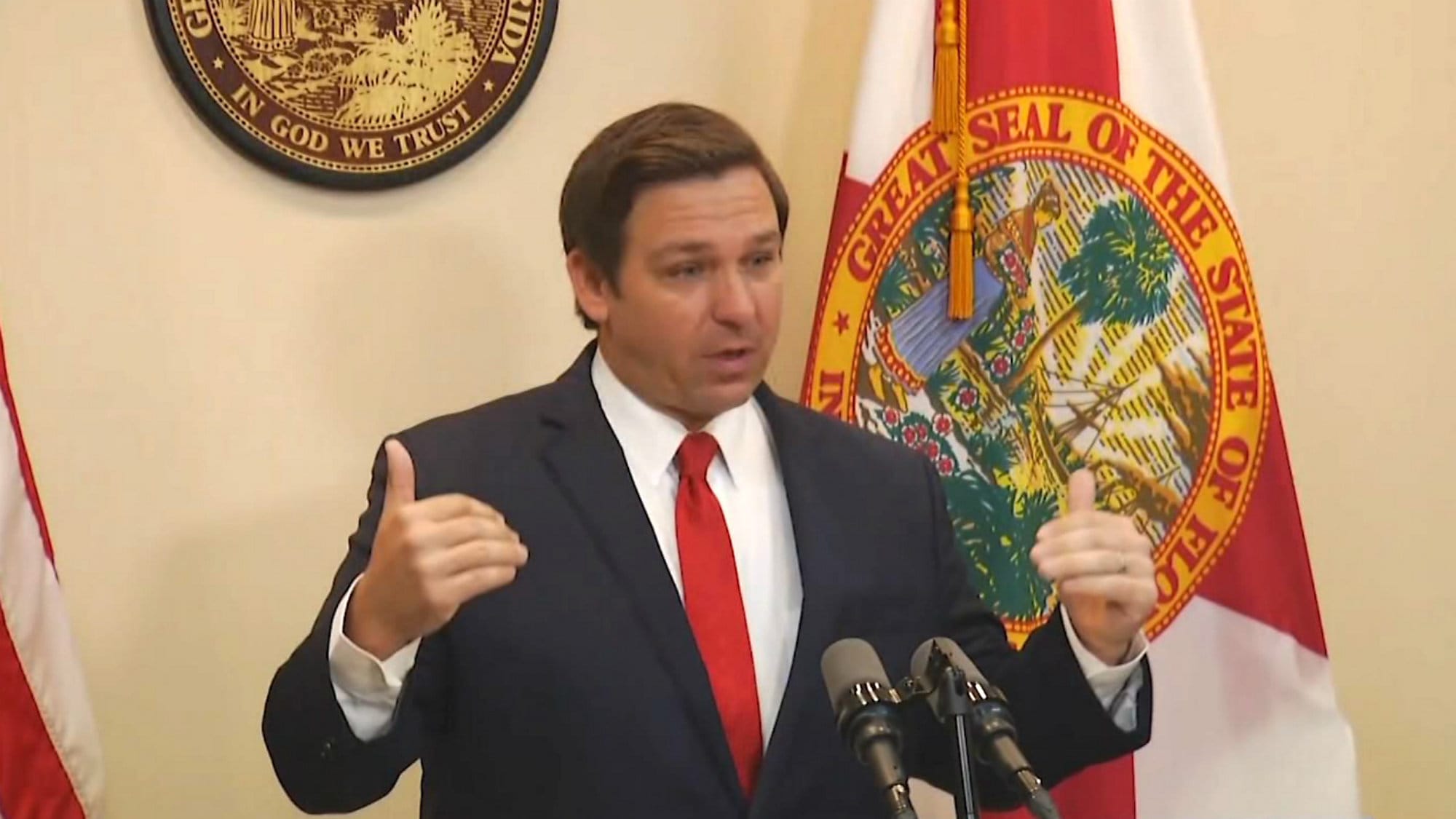 "DeSantis budget backs VISIT FLORIDA, jobs fund" via Jim Turner of the News Service of Florida — The budget proposal … would maintain $50 million in funding for VISIT FLORIDA, keeping the tourism-marketing agency's doors open. "The initiatives we're doing, I think, are bold, I think are very meaningful," DeSantis said. VISIT FLORIDA has been highly controversial, with House leaders expressing doubts about its effectiveness and its need to continue to exist. DeSantis during the 2019 Session, asked lawmakers to keep the tourism agency alive for another year, but with funding cut from $76 million to $50 million. At the time, DeSantis said the agency needed to prove itself as he had just taken office in January.
"DeSantis proposes hike in prison spending" via Ana Ceballos of the News Service of Florida — DeSantis wants to boost the Florida Department of Corrections' current annual budget by $114 million. The additional funds would create 380 new positions, the most substantial increase for a state agency proposed by DeSantis for the upcoming fiscal year. A significant portion would go toward a pair of initiatives prison officials say will help with "exceptionally high turnover rates" among correctional officers, including a $60 million retention-pay plan and a $29 million pilot program that would modify prison guards' shifts. "The morale has been low … and I think (Corrections Secretary Mark Inch) sees a problem, so we are working with him to try to address it," DeSantis told reporters.
DeSantis' budget locks down Complete Florida funds, pending audit" via Florida Politics — Weighing in at $91.4 billion, it includes $600 million to increase starting teacher pay, $625 million for water projects and even a $50 million save for VISIT FLORIDA. But the budget also contains some language that could cut off millions in funding for the University of West Florida. The clause centers around the Complete Florida Plus Program housed at UWF. Its management of the program has come under fire for alleged financial mismanagement. Now DeSantis wants the school audited. UWF would still get $18 million of the $23 million Complete Florida allocation, but the remaining $5 million would be held back until the audit is complete and the findings are considered.
"Sadowski Coalition praises DeSantis' housing budget" via Florida Politics — The nonpartisan group comprised of 32 statewide organizations praised the $91.4 billion spending plan for its inclusion of state and local housing programs. "On behalf of the Sadowski Coalition, I want to thank Gov. DeSantis for again distinguishing himself as a leader for recommending that all of the funds set aside for affordable housing be appropriated and used to create affordable housing in the State of Florida," said Jaimie Ross, facilitator of the Sadowski Coalition and CEO of the Florida Housing Coalition. "It's clear that Gov. DeSantis understands how important it is for the well-being of Florida's workforce and our most vulnerable populations, including veterans and the elderly, to have housing they can afford," Ross continued.
DeSantis says Seminole gaming deal a possibility — DeSantis didn't include any payments from the Seminole Tribe gaming compact in his new budget. However, he said there's still a chance the state could make a deal with the tribe next year, Arek Sarkissian of POLITICO Florida reports. "I think I see a path that we can do it," DeSantis said after releasing his budget request. "It's not saying you can bet that it won't get done." The Seminole compact is supposed to bring in $350 million a year for the state, though the tribe has stopped making payments due to a breakdown in negotiations over card room rules.
"Jeff Brandes wants to legalize sports betting to raise money for education" via Janelle Irwin Taylor of Florida Politics — The bill, SB 968, includes guidelines for regulating sports betting and limitations on who can place a bet to avoid unfair advantages. The U.S. Supreme Court ruled last year that sports wagering is legal. Since then, 19 states have passed laws regulating sports betting. "Sports betting is yet another area where we can enhance individual freedom," Brandes said. "In absence of a well-regulated structure, we've seen a complex underground industry developed in Florida, potentially breeding habits of addiction, while robbing our government of revenue that should be collected and remitted for education.
Tweet, tweet:
Sorry — the bill is unconstitutional. When it comes to casino gambling — and yes, sports betting falls under that definition— the voters are in charge.

— John Sowinski (@JohnGSowinski) November 18, 2019
Happening today — Agriculture Commissioner Nikki Fried will hold a town hall meeting in Miami-Dade County on clemency, voting-rights restoration and other legislative priorities, 6:30 p.m., Miami Dade College, North Campus, Science Complex Building, 11380 N.W. 27th Ave., Miami.
"Holly Raschein seeks another $2M to help fund Pulse memorial" via Ryan Nicol of Florida Politics — Last Session saw a lot of wrangling over the potential funding. Three Democratic lawmakers from Central Florida — Sen. Linda Stewart and Reps. Anna Eskamani and Carlos Guillermo Smith — sought funding for the project after the state approved $1 million to help fund a similar memorial for the 2018 Stoneman Douglas High School shooting. Democratic lawmakers initially sought an equivalent $1 million for the Pulse memorial. The Senate offered $245,000. The House, at one point, sought to offer $0 for the memorial. Now, Raschein is back with a request for $2 million in additional money (HB 3615). She also joined in last year's effort to secure the funding.
"Jackie Toledo asks for $26.4M for various Tampa Bay and state projects" via Janelle Irwin Taylor of Florida Politics — Toledo filed a total of 22 appropriations project requests for the 2020 Legislative Session, more than any other Tampa Bay area representative, including: $5 million for Ecosphere Restoration Institute Submerged Aquatic Vegetation Statewide Restoration and Aquaculture program (HB 2141); $5 million for Ecosphere Restoration Institute Submerged Aquatic Vegetation Statewide Restoration and Aquaculture program (HB 2141); $2 million for Hillsborough County School Sidewalks and safety enhancements (HB 2887); $1.5 million for Tampa Bay Area Regional Transit Authority Operations (HB 2483); $1.5 million for Monroe County Seagrass Restoration Project (HB 3111).
"Key panel to eye state revenues in January" via the News Service of Florida — A panel will meet Jan. 15 — a day after the start of the 2020 legislative session — to determine how much general revenue lawmakers will have when they negotiate a new budget. General revenue, which includes sales taxes, plays a critical role in paying for education, health and prison programs. The Revenue Estimating Conference meets periodically throughout the year to dig into financial details and update general revenue estimates. The Jan. 15 estimate will be closely watched because of the role it will play during legislative budget negotiations. DeSantis released a $91.4 billion budget proposal for the fiscal year that starts July 1.
— KP TALK —
So long as Republicans can hold the Florida Senate through the 2022 elections, Sen. Kathleen Passidomo stands in line to be the third Gulf Coast-headquartered Senate President in a row and third female presiding officer for a Florida Legislative chamber ever. So we chatted with the Naples Republican about her plans.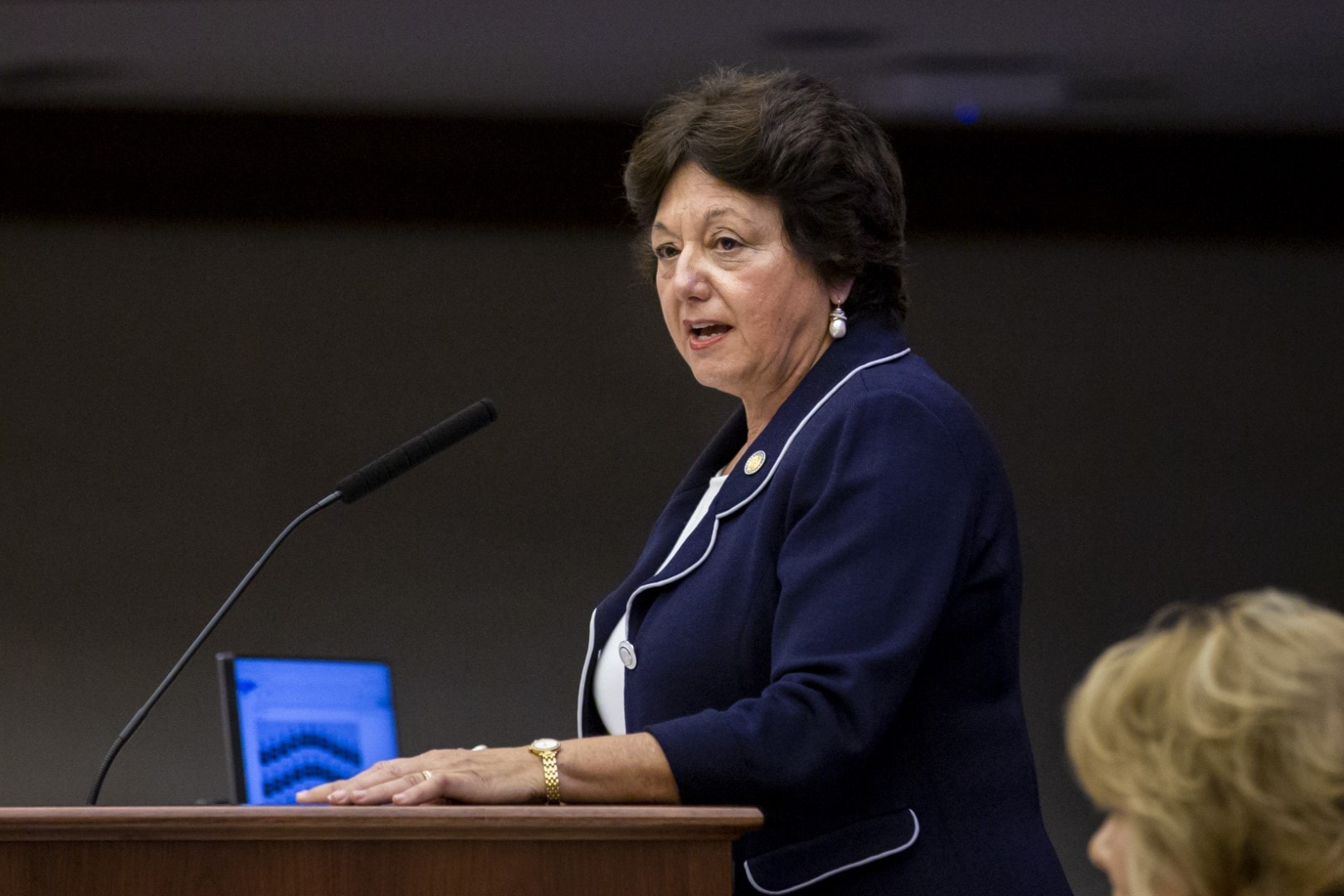 On the immediate future: "There's only one Senate President, and that's Bill Galvano. As Majority Leader, I have another Session to get through with my caucus. I want to make sure the caucus is successful, and its priorities are accomplished."
On prioritizing water projects: "caring about water quality and water issues is not just a Southwest Florida issue, because it is a statewide issue from our springs in North Florida to the Everglades to Lake Okeechobee. It's all interconnected."
On being a role model: "For me, it's more important for the younger women coming behind me, so they see this is something they can attain. I'm not a female Senator; I'm a Senator … But I will say I did get a number of emails from younger women saying it was so exciting a woman has attained this position, so that's something."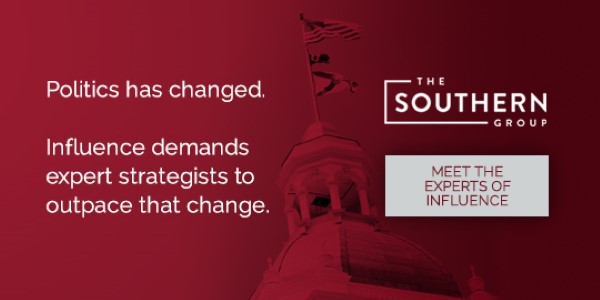 — STATEWIDE —
"DeSantis lukewarm on releasing Florida prisoners with outdated sentences" via Emily Mahoney of the Times/Herald — DeSantis says he is skeptical of proposals to retroactively apply changes in Florida's sentencing laws to inmates currently in prison. While announcing his proposed state budget at the Capitol on Monday, he was asked about the millions of dollars the state could save each year by applying newer sentencing laws to people already behind bars. "Well, the savings, that would assume they're not going to go back into the system, right? And I don't think that's a good assumption," he said. "I'm not sure how much that would ultimately save. It would really depend on the population you're talking about."
"New Lottery chief cut airport, business ties" via the News Service of Florida — Randall Hunt submitted his resignation from the Greater Orlando Aviation Authority before DeSantis announced he would become secretary of the Florida Lottery. In February, DeSantis had appointed Hunt, a Lake Mary resident, to a term on the airport authority that was slated to run through April 2022. Hunt is also dissolving his interest in the national health and fitness chain Athletic Apex. No formal date has been set for Hunt to replace Jim Poppell, who announced in September he planned to retire from the $142,000-a-year position he's held since 2017.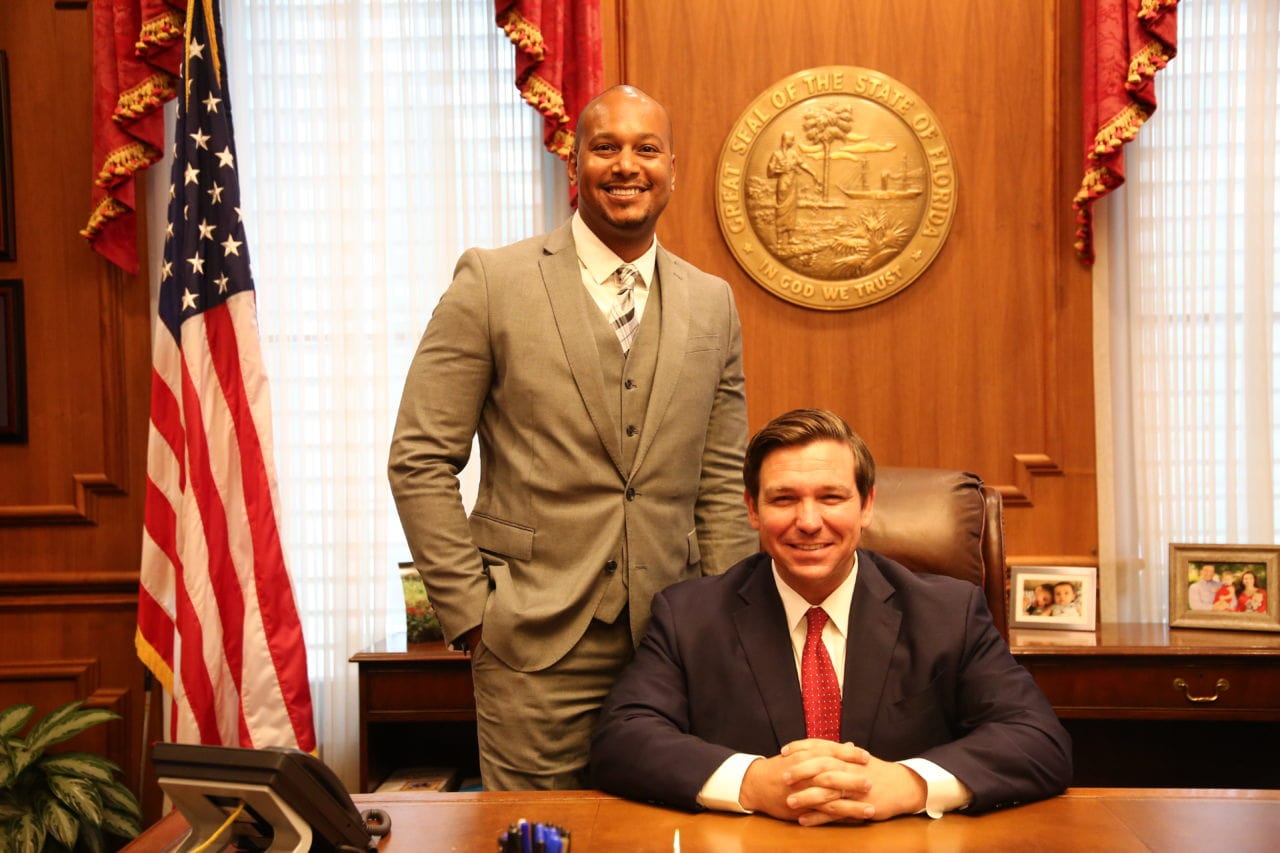 "Cindy Polo visits women imprisoned under El Salvador's strict abortion laws" via Ryan Nicol of Florida Politics — State Rep. Polo is back in South Florida and recounting her recent visit with women who have been jailed under El Salvador's restrictive abortion laws. Women in that nation can face homicide charges for having an abortion. Nearly 150 women were sentenced — up to 40 years — between 2000 and 2014. But those who oppose the law also point to cases such as Evelyn Hernandez, who says a gang member raped her before giving birth to a stillborn infant. Prosecutors, however, assert Hernandez performed an illegal abortion, causing the stillbirth. Hernandez has faced two trials over the case. Prosecutors have recently said they'd look to pursue a third after her most recent conviction over the incident was thrown out.
"Her child died amid 'sadistic' abuse; she was still allowed to work as a nurse in Florida" via Carol Marbin Miller, Daniel Chang, and Ben Conarck of the Miami Herald — During her final months of life, Samayah Anne Emmanuel endured what state abuse investigators would later describe as torture. Samayah's 7-year-old body had "shriveled" away from malnutrition, child welfare administrators were told, with her bones bulging from her body. The Department of Children & Families verified a report that the little girl had been profoundly abused — and DCF alerted administrators of a sister department, the Agency for Persons with Disabilities, of its findings, because her adoptive mother Gina Emmanuel was licensed to operate a Miami group home for people with disabilities. APD administrators took no action toward Emmanuel's license, however, until last month, almost a full year after Samayah died.
Happening today — The Budget and Finance Committee of the Florida university system's Board of Governors will meet to discuss the 2020-2021 budget, 8:30 a.m., Florida Gulf Coast University, Cohen Center, 10501 FGCU Blvd., Fort Myers.
— MOTHER NATURE —
"We'll be measuring sea level rise in feet, not inches" via the Tampa Bay Times editorial board — Take out a 30-year mortgage on a house in the Tampa Bay area, and by the time it is paid off the sea level will have likely risen 1 or even 2 feet, according to the Tampa Bay Climate Science Advisory Panel. Climate change is no abstract concept. It is here, it is getting worse, and it's coming harder and faster than scientists expected even a few years ago. Researchers are discovering that the effects are snowballing, that the seas aren't just rising but are rising at a faster rate, that the climate isn't just warming, but it's doing so more quickly. The projected rise is now being measured in feet, not inches.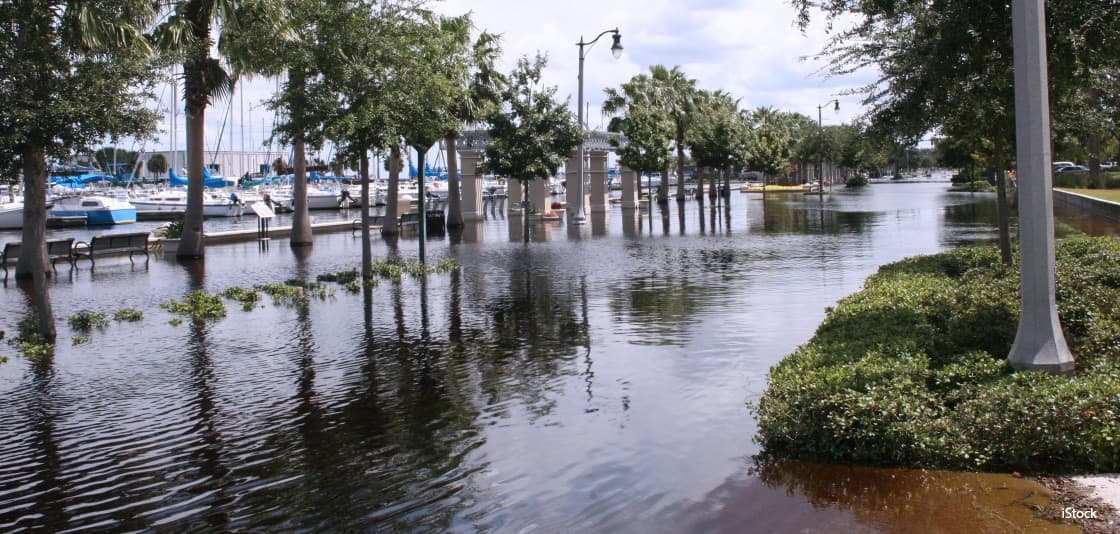 "Climate change just one factor in rising Indian River Lagoon" via Jim Waymer of FLORIDA TODAY — As the Indian River Lagoon peaks this fall, water levels that lap ever higher along the estuary's banks remind coastal dwellers what things will look like in a warmer world, with a lagoon that eats away more aggressively at their shorelines. In a few weeks, these lofty waters will recede. But in the decades to come, the lagoon will be this high — sometimes higher — most of the time. "If you want to know what sea-level rise is going to look like in 2100, this is the time of year," said Gary Zarillo, a Florida Institute of Technology professor of ocean engineering. "It's an analogue of what will happen in the future."
"DeSantis shuffles Citrus Commission membership ahead of major tax vote" via Laura Cassels of Florida Phoenix — Five days ahead of a big tax vote on the Florida Citrus Commission, DeSantis replaced three members of the panel. The new commissioners take the place of three predecessors who had been serving on the commission despite their terms expiring up to 18 months ago. The new appointees are Paul Meador, president of Everglades Harvesting and Hauling; Steve Johnson, president and owner of Johnson Harvesting and Bill Poulton, director of manufacturing for Tropicana, a division of PepsiCo. The nine-member commission oversees and guides the activities of the Florida Department of Citrus. On Wednesday, the commission is scheduled to vote on proposals to increase, possibly dramatically, the industry's self-imposed citrus box tax from 7 cents per 90-pound box.
Happening today — The South Florida Water Management District will workshop revised rules on water quality in the Northern Everglades, 10:30 a.m., University of Florida Institute of Food and Agricultural Sciences Extension Osceola County, 1921 Kissimmee Valley Lane, Kissimmee. Another workshop will be at 4 p.m., Indian River State College, Chastain Campus, 2400 S.E. Salerno Road, Stuart.
"Fuel trapped on burned superyachts could pose an environmental threat" via Eileen Kelley of the Sun-Sentinel — Investigators continue to monitor the fuel tanks of two superyachts that were destroyed in the city's largest and costliest fire to make sure their 2,500 gallons of fuel do not spread into waterways. The Reflections and the Lohengrin — worth more than $20 million jointly — were under renovation at Universal Marine Center off State Road 84 when the fire struck about 4:30 a.m. Saturday. Flames rose some 12 stories and blanketed the area in smoke.
"United in hurricane disaster: Dog, cat and bunny arrive in South Florida from the Bahamas" via Joe Cavaretta of the Sun Sentinel — Despite the concerted efforts and pleas by two rescue organizations for U.S. government permission to bring the puppies into this country, they had to be sent to a different clinic — in Nassau — because of their age and conditions.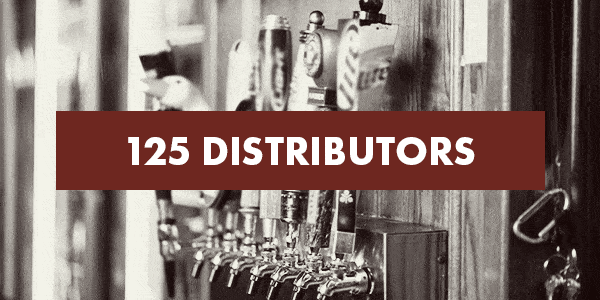 — PEACHY —
"House lawyer says committee investigating whether Donald Trump lied to Robert Mueller" via The Associated Press — The U.S. House's top lawyer told a federal appeals court that the House is investigating whether Trump lied to special counsel Mueller, and the attorney urged the judges to order the release of still-secret material from Mueller's investigation. Two of the three judges who heard arguments at the Court of Appeals for the D.C. Circuit seemed prepared to order at least some of the material sought by the House to be turned over. House General Counsel Douglas Letter told the judges that the need for the still-secret material redacted from the Mueller report is "immense" because it will help House members answer the question, "Did the president lie?" in his written responses to the probe.
"NSC aide Alexander Vindman ready to speak out publicly on Trump" via The Associated Press — The decorated soldier and White House aide who saw it as his "sacred duty" to speak out against Trump's Ukraine pressure campaign is about to get his chance to tell his story publicly. But when Lt. Col. Vindman appears before the House impeachment panel, Democrats and Republicans are expected to press competing narratives about the 20-year Army veteran and his tenure on the White House National Security Council. But Vindman's former boss, Tim Morrison, said in his own deposition that he and others had concerns about Vindman's judgment.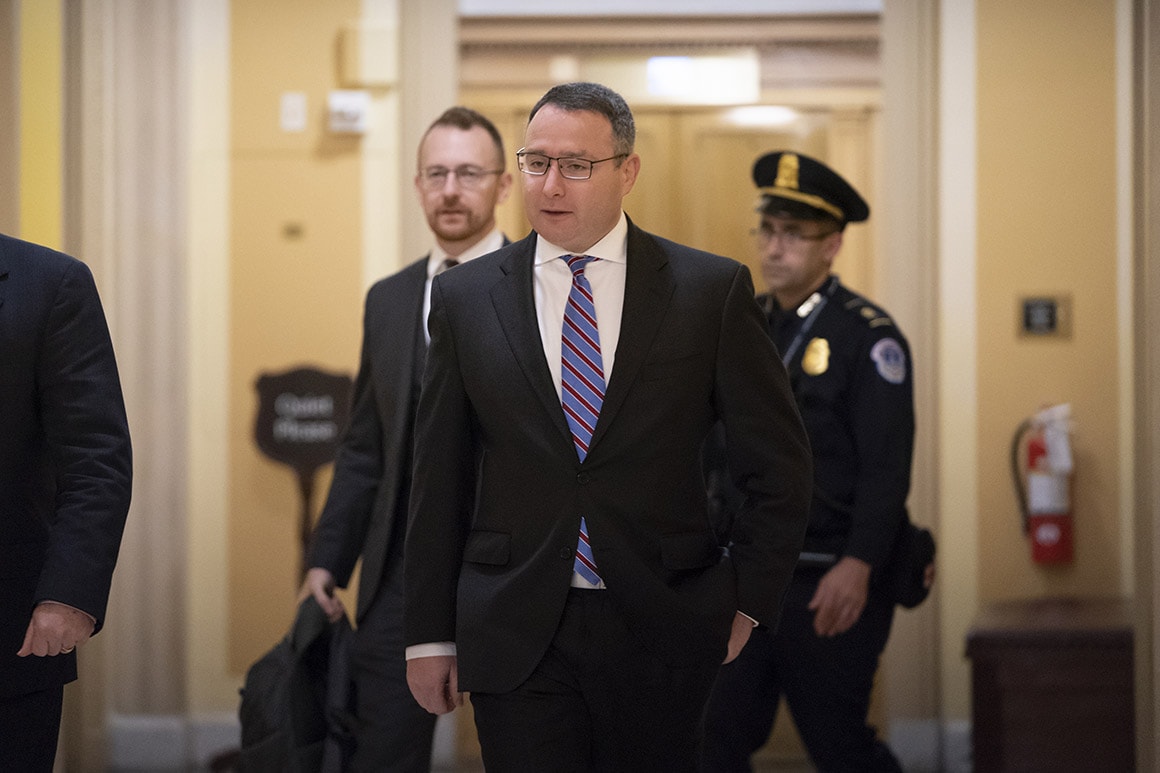 "Trump-friendly judges run out the clock on impeachment" via Dana Milbank of The Washington Post — Trump's former deputy national security adviser, Charles Kupperman, filed a lawsuit seeking a ruling on whether to testify before the impeachment inquiry. But lawyers for the House said Kupperman suffered no injury and therefore had no standing to sue. "This case is moot," the House argued. At about the same time, the Justice Department filed an argument also saying Kupperman suffered no injury and had no standing. "This case is moot," DOJ argued. It's moot because Richard Leon, a district court judge in D.C., made it moot. The suit was filed late last month, but Leon said he wouldn't hear arguments until Dec. 10 and rule in late December or early January, likely after a House impeachment vote.
"House Republicans want Ukraine information from a Republican Senator" via Catie Edmondson of The New York Times — The top Republicans on the Oversight and Intelligence Committees wrote to Sen. Ron Johnson that they were "reluctantly" requesting "any firsthand information you have about President Trump's actions toward Ukraine," according to their letter. Also, Trump wrote on Twitter that he would "strongly consider" testifying in the impeachment inquiry after Speaker Nancy Pelosi raised the idea during a weekend television interview. "Even though I did nothing wrong, and don't like giving credibility to this No Due Process Hoax, I like the idea & will, in order to get Congress focused again, strongly consider it!" Trump wrote.
— D.C. MATTERS —
"No deal on government funding as Thursday shutdown approaches" via John Bresnahan and Caitlin Emma of POLITICO — While neither the White House nor congressional leaders believe a shutdown will occur nearly two months into the new government fiscal year, no progress has been made on any of the 12 annual spending bills. And this comes despite a highly touted budget agreement hammered out between the White House and Congress this summer. Senior members of the House and Senate appropriations panels had been hopeful that a deal on subcommittee allocations for the 12 individual spending bills would emerge over the weekend, which could be announced alongside the text of a stopgap spending package. That short-term continuing resolution would last until Dec. 20, congressional leaders have announced.
Debuting today — "'Anonymous' book offers eye-popping insider details" via Michael Warren and Holmes Lybrand of CNN — On Nov. 19, one of the most anticipated political books of the year hits store shelves with the publication of "A Warning" by Anonymous. Overall the book is sparse on the revelations it provides, especially given the buildup. Still, there are a handful of eye-opening claims, among them that members of Trump's team considered sabotaging him to prompt his resignation, that some in the President's inner circle worried he was in the pocket of Russian President Vladimir Putin, and that many administration officials kept letters of resignation in their desks or on their laptops.
"Woman who threw slushie on Matt Gaetz at Pensacola event sentenced to 15 days in prison" via Annie Blanks of the Pensacola News-Journal — The 35-year-old wife and mother of two, who briefly ran against Gaetz as a Democratic challenger in the 2016 election, will turn herself in to the U.S. Marshals to begin her sentence on Dec. 2, the Monday after Thanksgiving."
— 2020 —
"Donald Trump's South Florida rally to double as voter registration effort" via Florida Politics — Trump is scheduled to have a "homecoming" rally at the BB&T Center in Sunrise, dubbed a welcome home party because Trump recently changed his state of residence from New York to Florida. They would also be hosting a major voter registration drive as part of the rally. "President Trump is excited to be welcomed home by his fellow Floridians at next week's Keep America Great rally. Surrounding the homecoming rally, Team Trump will launch an unparalleled voter registration push as part of our efforts to keep Florida red," said Trump campaign manager Brad Parscale.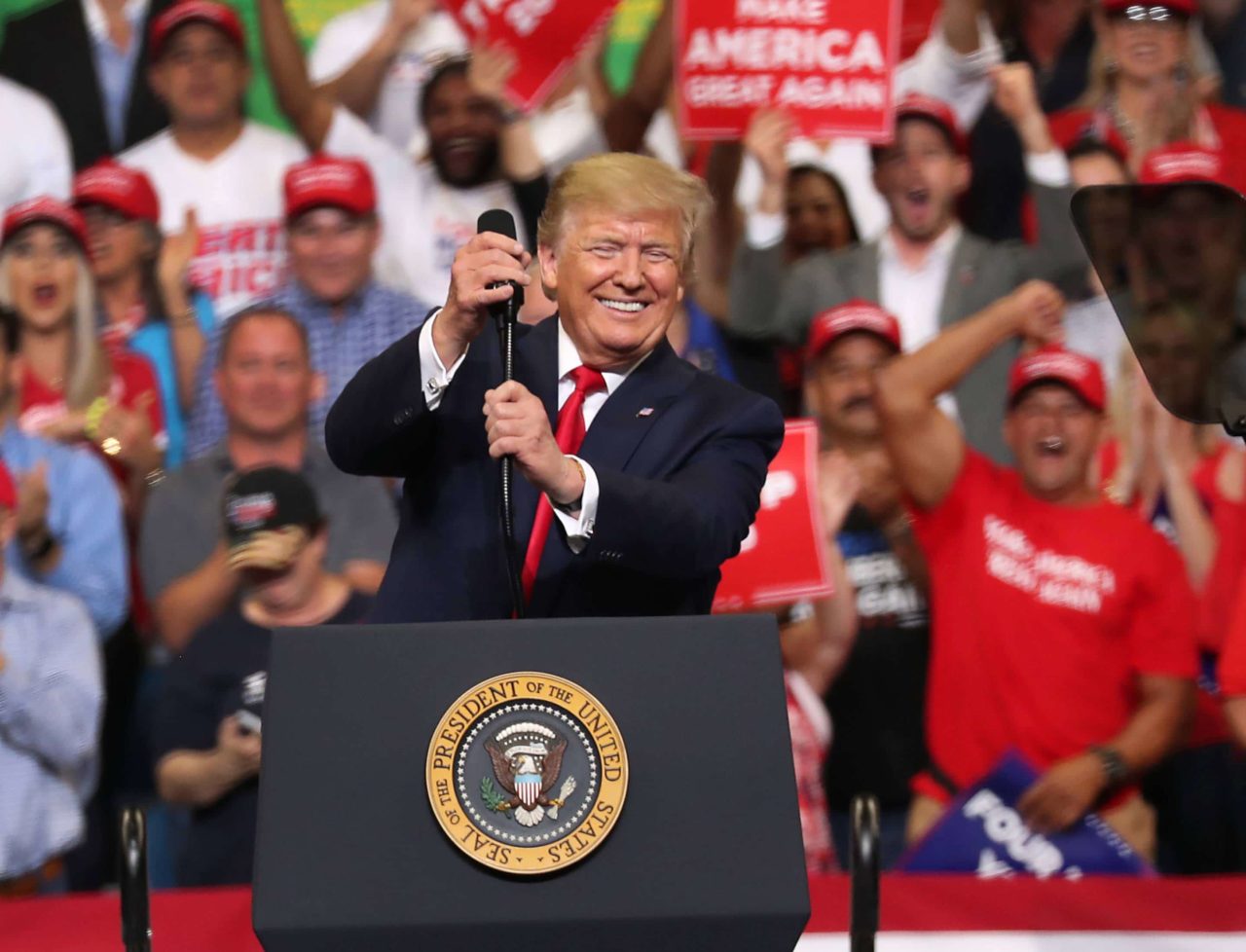 "Donald Trump campaign pursues black voters through radio, newspaper ads" via Scott Powers of Florida Politics — The reelection campaign for President Donald Trump is reaching out to Florida's black community with advertising in African-American community newspapers and on urban-format radio stations. The campaign announced it has placed radio commercials in Miami and Orlando, among 11 markets in swing states nationally, and has placed full-page, full-color ads in 11 community newspapers predominantly serving the African-American community in swing states, including the Florida Sun in Orlando and The Westside Gazette in Fort Lauderdale.
"UNF poll shows Joe Biden, boosted by black vote, easily leading field in South Carolina" via Ryan Nicol of Florida Politics — Former Vice President Biden is well ahead of his competitors in the South Carolina Democratic presidential primary, pulling in 36% of the vote. The second-largest share of voters, at 23%, stated they "don't know" who they'll be voting for. That shows a lot can change between now and the Feb. 29 primary. Both U.S. Sens. Bernie Sanders and Elizabeth Warren received 10% support in the survey. Somewhat surprisingly, the next-highest polling candidate is billionaire hedge fund manager Tom Steyer. No other candidate received more than 4% of the vote.
"NBC News will spotlight Miami-Dade and its 'unique storyline' leading up to 2020 election" via Dan Sweeney of the South Florida Sun-Sentinel — The county will be one of just five nationwide that will be the focus of NBC's "county by county" project. "It's that [2018] governor's race, pure and simple, and due to the fact that [Andrew] Gillum lost it in Miami-Dade thanks to the Cuban vote and, I think, thanks to the socialism issue," NBC News political director and "Meet the Press" host Chuck Todd said of the selection of Miami-Dade. "We wanted to pick interesting counties that have a unique storyline." "When you look at what happened in that Governor's race and you see the difference that Jeanette Núñez made, Gillum fell about three points short of [Hillary] Clinton in Dade," Todd said. "Núñez saved Ron DeSantis."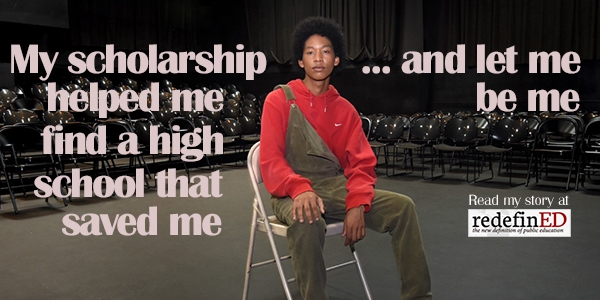 — THE TRAIL —
Save the date: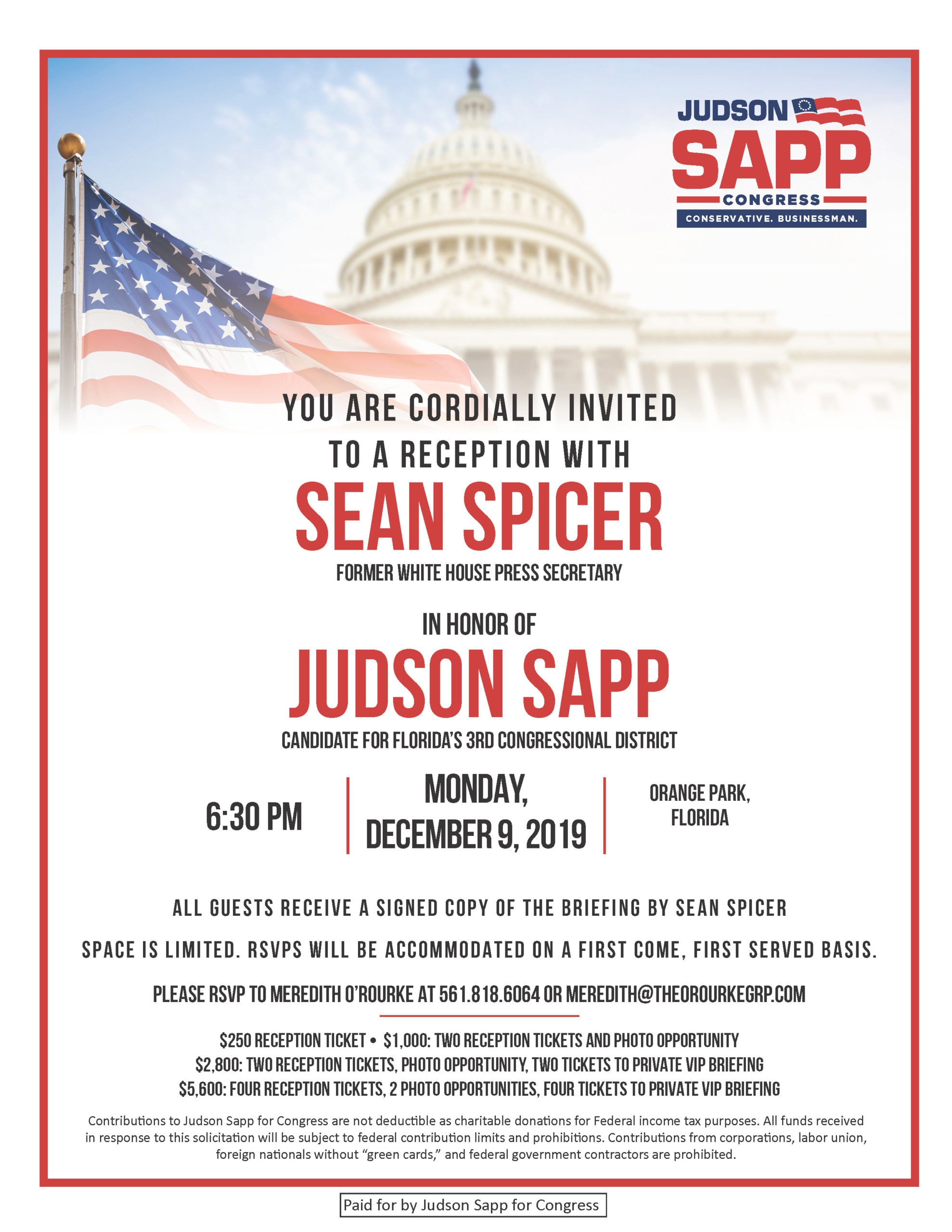 "Why are Florida Realtors still supporting Mike Hill?" via Peter Schorsch of Florida Politics — Rep. Hill is a pariah in the state House, even among members of his own party. There's a good reason for that. Over the summer, Hill was recorded laughing off a suggestion that people start stoning gays. In more recent months, Hill's campaign fundraising numbers have taken a nose-dive. Still, Hill was able to raise $1,100 in October. $100 of that came from far-right conservative David McCallister. No surprise there. But Hill also received a $1,000 check — the maximum allowed — from a political committee tied to the Florida Realtors. Maybe they made a mistake. If not, it might be time for them to rethink their decision-making process. Whether they like Hill or not, it's just bad business.
"Republican Lee Steinhauer pulls out HD 44 contest" via Scott Powers of Florida Politics — He has concluded it is not the right time for him to run. Steinhauer, of Winter Garden, entered what is a reasonably crowded field on Sept. 10. Republican businessman and lawyer Bruno Portigliatti of Orlando has been drawing most of the attention in a Republican field that also includes lawyer Frank Blanco of Winter Garden. And former Republican state Rep. Bobby Olszewski, who held the seat in 2017 and '18, waits in the wings, surrounded by a widespread expectation that he will make another run. Meanwhile, the incumbent, Democratic state Rep. Geraldine Thompson of Orlando remains a formidable challenge for any Republican in HD 44, which covers southwestern Orange County.
Happening today — State Rep. Tommy Gregory will hold a fundraiser, 5:30 p.m., Gold Coast Eagle Distributing, 7051 Wireless Court, Sarasota.
Save the date: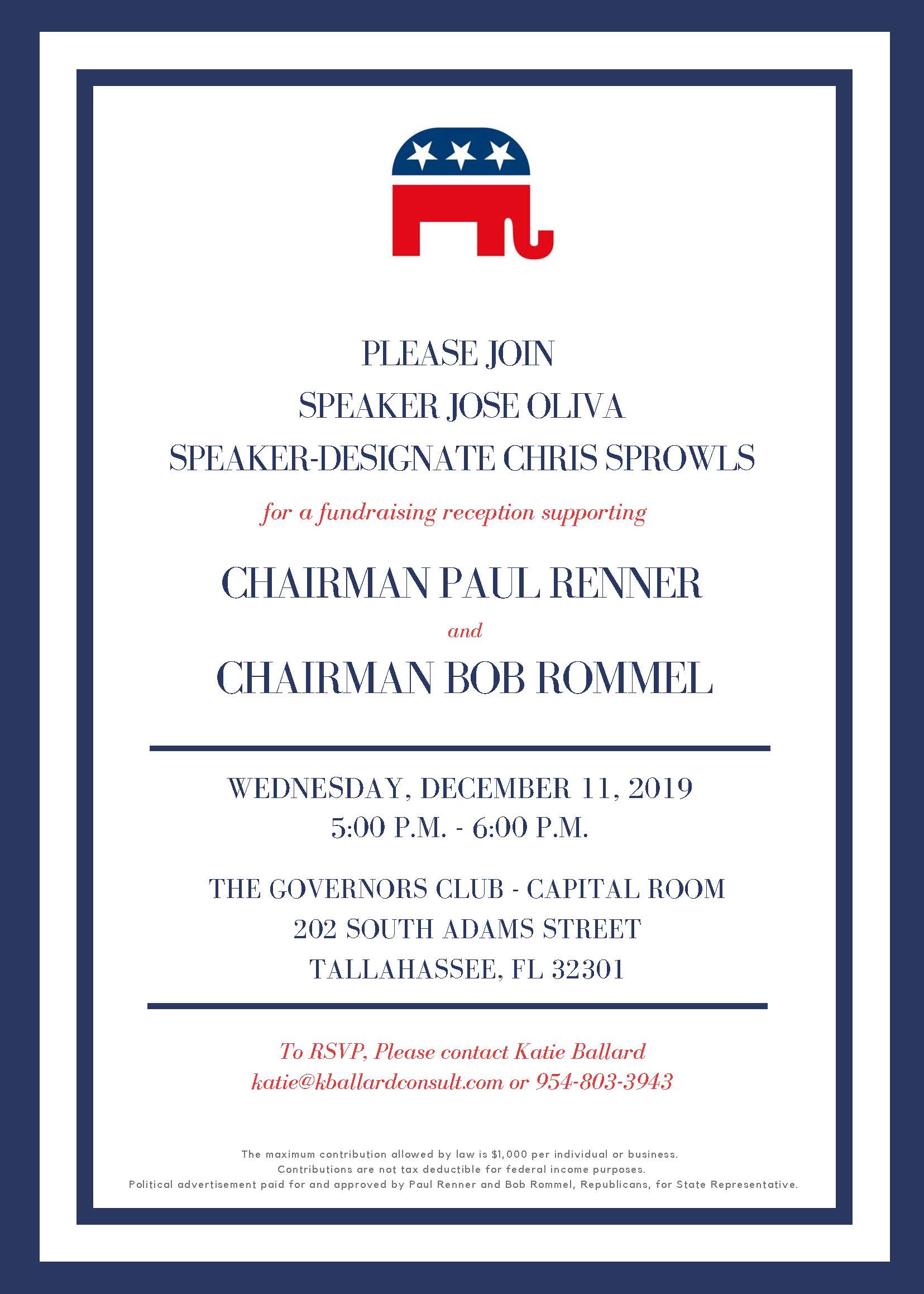 Happening today — The Division of Elections will examine rules on vote-by-mail ballots for absent stateside uniformed service members and overseas voters, 11 a.m., R.A. Gray Building, 500 South Bronough St., Tallahassee.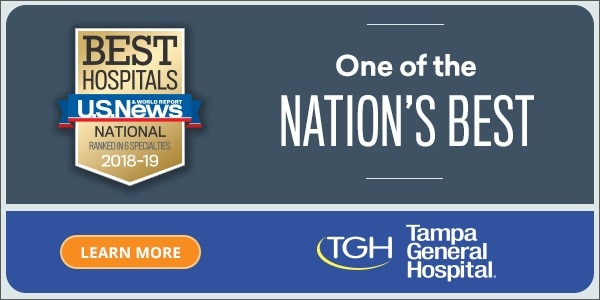 — LOCAL RACES —
"Runoff elections in Miami, Hialeah and Miami Beach set to be decided" via Ryan Nicol of Florida Politics — Voters will take to the polls Tuesday to decide a flurry of runoff elections in South Florida. In Miami, former Sen. Alex Díaz de la Portilla and former Zoning Board member Miguel Gabela are running for City Commission District 1. In Hialeah, the Group II and Group III seats on the City Council are still up for grabs. It's Jesus Tundidor vs. Luis Gonzalez in the former, and Jackie Garcia-Rovers vs. Milly Herrera in the latter. In Miami Beach, three City Commission races await a victor. In Group IV, former Commissioner Kristen Rosen Gonzalez faces Steven Meiner. In Group V, incumbent Commissioner Ricky Arriola faces Raquel Pacheco. And in Group IV, former Rep. David Richardson is running against restaurant owner Adrian Gonzalez.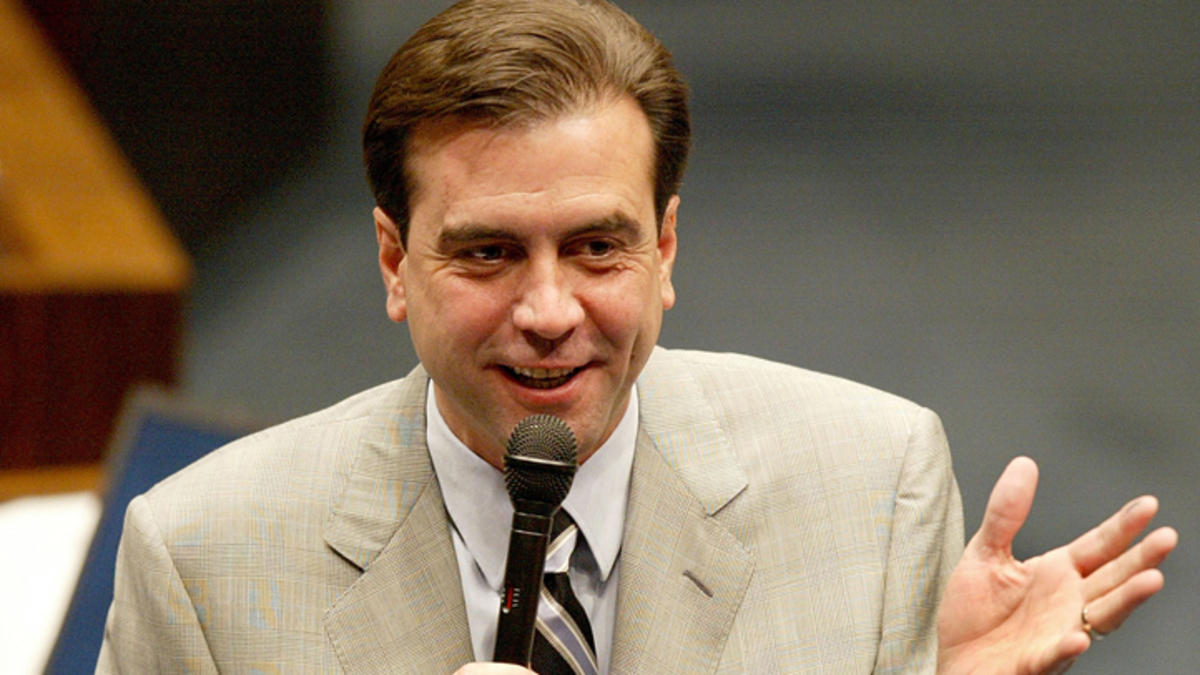 "Likely small turnout awaits District 6 candidates Bakari Burns and Gary Siplin. Early voting starts this week." via Ryan Gillespie of the Orlando Sentinel — With turnout for the runoff expected to be tiny, Burns and Siplin will be vying for a fraction of the district's 25,278 registered voters. District turnout was 13% for the general election, when Mayor Buddy Dyer and two challengers, including current District 6 council member Sam Ings, were also on the ballot. "Lawanna Gelzer took 500 votes, and now that she endorsed me, those votes will return to Gary Siplin," Siplin said. This week, Burns reeled in the endorsement of the AFL-CIO labor union and Unite Here, which represent a combined 100,000 workers in labor fields, and hospitality workers at Walt Disney World and other attractions.
"Two political veterans vie for Ken Welch's Pinellas Commission seat" via Tracey McManus of the Tampa Bay Times — Rene Flowers and Frank Peterman Jr. have been patient. Recently, the door swung wide-open for the November 2020 Commission election after Welch privately confirmed to the Commission hopefuls his decision not to seek another term. His plan to run for Mayor was official. Flowers, a sitting Pinellas County School Board member and former St. Petersburg City Council member, filed her intent to run for District 7. Peterman, a former state representative and Department of Juvenile Justice secretary who also served on the St. Petersburg City Council, filed his paperwork earlier this year for the seat.
"Former campaign manager in jail after stealing almost $29,000 from commission candidate" via Jessica De Leon of the Bradenton Herald — Former Manatee County commissioner candidate Melton Little last year entrusted his campaign manager with one of his credit cards so he could pay for advertising, meals for volunteers and campaign-related items. But Cesar Antonio Garcia, 26, instead helped himself to $28,865.81 between October and December 2018, according to court records. Garcia ultimately pleaded no contest to one count of scheme to defraud and two counts of obtaining property in return for a worthless check and was sentenced on Sept. 18 to six months in the Manatee County jail and 10 years of probation.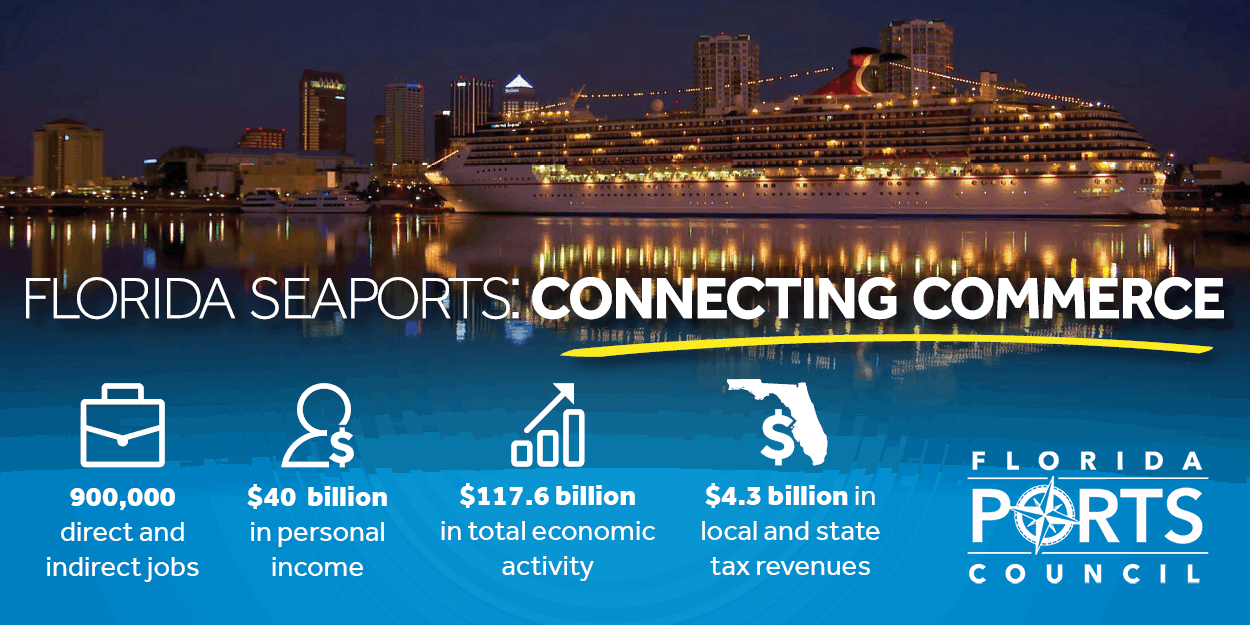 — MORE LOCAL —
"Special post-employment benefits for JEA execs top $1.5 million" via Christopher Hong of the Florida Times-Union — JEA's senior administrators are entitled to more than $1.5 million in special post-employment benefits that are the subject of a conflict-of-interest inquiry by the state ethics commission, which has put the privatization negotiations on hold. The benefit is a monthly consulting fee that's limited to JEA's 13-member senior leadership team. Each official is entitled to between three and 12 months of consulting payments, equal to no less than their monthly salaries, if they leave JEA as long as they are not terminated for cause. Carla Miller, the city's ethics director, has red-flagged this special benefit as a potential conflict-of-interest for Melissa Dykes and Herschel Vinyard, because they will be negotiating a privatization deal on behalf of JEA.
"JEA enlists The Southern Group to woo Jacksonville City Council" via A.G. Gancarski of Florida Politics — Jacksonville's public utility has engaged lobbyists to help negotiate issues revolving around a potential sale. JEA, which is exploring privatization as part of a suite of recapitalization options, hired the Southern Group to help with Jacksonville City Council and other local governments. The firm, per principal Matt Brockelman, will focus on government relations support throughout the utility's service territory. Expectations are for the Southern Group to help "represent JEA before the county governments in Nassau and St. Johns, and in Duval we'd be a force multiplier for JEA and others inside (and outside) City Hall who believe the current ITN process is a healthy exercise that should have a chance to play out regardless of final outcome."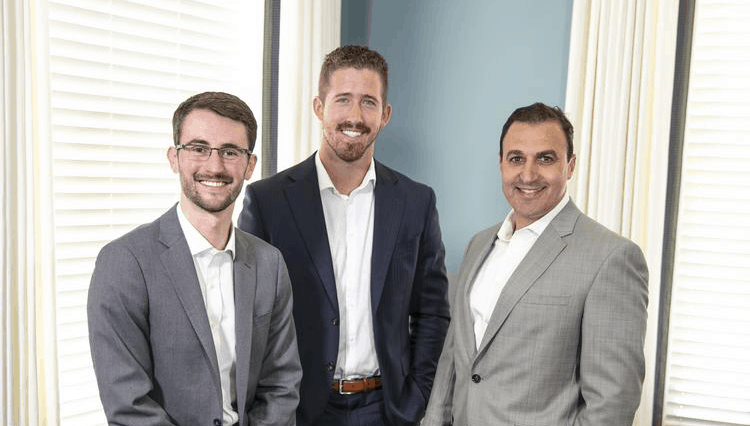 "After vote, Weeki Wachee one step closer to being dissolved" via Eric Glasser of WTSP — Shannon Turbeville says a conflict of interest could be harming one of the state's most treasured natural resources. Hernando County's legislative delegation took one of the first major steps toward potentially dissolving the city. They voted in favor of removing Weeki Wachee's charter. The issue now moves before the full Florida Legislature in Tallahassee for consideration. Since 2008, the number of park visitors has exploded. That's generated a lot more money, but at what cost, Turbeville asks, to the park itself? Tuberville wanted Hernando County's delegation to resolve the conflict by dissolving Weeki Wachee. Tuberville argues this will not only allow the county to provide municipal services but will also enable park workers to focus on their core mission.
"Lawmakers want to make Opa-Locka residents vote on dissolving the city" via Aaron Leibowitz of the Miami Herald — Only the residents of Opa-locka have the power to dissolve the city under Miami-Dade County's home rule charter. But the Joint Legislative Auditing Committee — which received a scathing report about Opa-locka from the Auditor General in June that cited 99 issues of fraud and mismanagement — is pushing for legislation that would force a vote on dissolution on residents of any municipality under certain circumstances. In an Oct. 31 letter to the chairs of three other legislative committees, the auditing committee asked colleagues to draft a bill that would outline criteria to trigger a municipal vote on dissolution. The letter also says there isn't a consensus among the committee members on whether Opa-locka should dissolve and become an unincorporated part of Miami-Dade.
"Firefighters suffer from higher rates of PTSD. Can greyhounds help?" via C Isaiah Smalls of the Miami Herald — Capt. Shawn Campana needed an escape. The stress and pressures of working in Miami-Dade Fire Rescue were beginning to weigh on her. Enter Charlie, a 3-year-old Greyhound she adopted in 2015. Four years later, she stood next to Miami-Dade Mayor Carlos Gimenez and County Commissioner Sally Heyman as the trio announced the expansion of the K9 Response Program. The program is designed to help first responders cope with occupational stress and victims in crisis situations. Trained handlers and dogs can be sent out to help firefighters who have returned from a difficult assignment. The other involves each station having its own therapy dog. A response K9 "is a therapy dog on steroids," Campana said with a smile.
"Professor who wrote book on drug crime is accused of money laundering" via Bob Van Voris of Bloomberg — The U.S. charged a Miami professor who's an expert on drug trafficking and organized crime with laundering corrupt cash from Venezuela, skimming more than $250,000 for himself. Bruce Bagley, 73, a professor of international studies at the University of Miami was the co-editor of the 2015 book "Drug Trafficking, Organized Crime, and Violence in the Americas Today" as well as a contributor to various journals on the topic.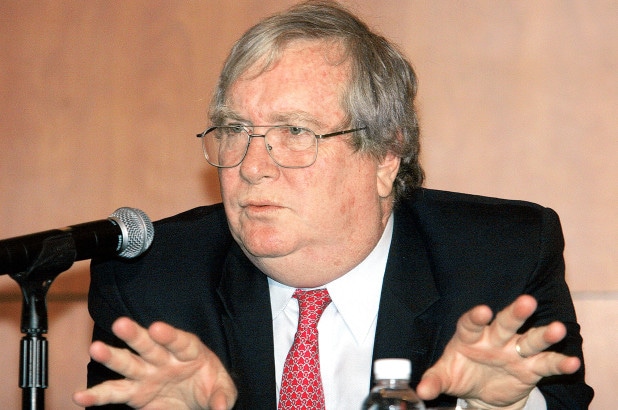 "Clearwater will not ban kratom, City Council confirms" via Kirby Wilson of the Tampa Bay Times — "This is not in our wheelhouse," said Council Member Hoyt Hamilton, who put the kratom discussion on Monday's agenda. "This is not something we need to take a position on in any way, shape or form. This needs to be handled at either the state or federal level." Hamilton urged city staff to stop whatever research it was doing into the substance, which is sold legally at dozens of local establishments. Kratom is somewhat controversial. Some rely on it for critical pain relief; others argue it has harmed or killed their loved ones. Staff, led by Chief Daniel Slaughter's police department, had essentially already finished looking into the substance. They never came close to recommending a ban.
Assignment editors — MedMen Enterprises will hold a grand opening event at its new medical marijuana dispensary location, one of now eight operational stores in Florida, 9 a.m., 1126 Thomasville Road, Tallahassee.
"Sarasota city leaders condemn county's redistricting plan" via Timothy Fanning of the Sarasota Herald-Tribune — A day before Sarasota County Commissioners select a final map that establishes new boundary lines for the five commission districts, city leaders unanimously condemned the controversial move. Commissioners said the redistricting plan disenfranchises voters and relies on flawed population data. "This is not OK," said Commissioner Willie Shaw, who originally presented the motion. Shaw argued that county commissioners should wait until after the 2020 census when there will be better population data to redraw the boundaries for each county commissioner's district. Next year will be the first election affected by a county charter amendment approved by voters in 2018 mandating that board members be elected by citizens within each district, rather than by voters countywide.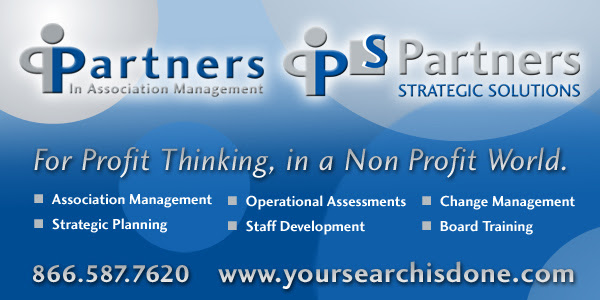 — OPINIONS —
"Marco Rubio: Bolivians stood up for democracy. The rest of the world must support them" via the Miami Herald — For the past three weeks, the world has watched as the Bolivian people rejected Evo Morales, a would-be autocrat who, in a desperate bid to cling to power, made a mockery of his country's political institutions. Morales's flight from the nation he could not bear to relinquish should be celebrated by all those who stand for the rule of law in the Western Hemisphere. After failing to manipulate the election to his preferred outcome, Morales predictably has whined that he's the victim of a coup. It's the same, textbook strategy used by the regimes in Cuba, Nicaragua, and Venezuela to excuse their own electoral and political failures.
"Pre-K scores fall. No surprise when Florida ranks 41st in funding" via Scott Maxwell of the Orlando Sentinel — Eight years ago, about 76% of students who had gone through Florida's preschool program tested ready for kindergarten. So, state leaders — knowing that kids who get a proper start in preschool often are more successful in school, college, careers, and even avoiding criminal behavior — vowed to do better by our 4-year-olds. Well, now we have the new test results. No longer are 76% of pre-K program students ready for school. Now it's only 64%. Yes, we vowed to do better … and the failure rate went up. Go, Florida.
"Release nonviolent felons convicted before Florida lawmakers relaxed harsh sentences" via Carl Hiaasen of the Miami Herald — Legislators have been reducing sentences for drug possession and other nonviolent crimes, but they've failed to apply the new laws retroactively — stranding people who received harsh "minimum-mandatory" sentences before the reforms were put in place. Almost everyone agreed that the state's prisons were swelling up with addicts, not high-level dealers. It was costing taxpayers a fortune and doing nothing to curb the pill epidemic. Even Oklahoma has done more than Florida to fix sentencing inequities. Earlier this month, 462 inmates convicted of nonviolent crimes were released in a single day. If Florida's lawmakers remain unmoved by the injustice of their own inaction, they should at least be alarmed by the dumb waste of government dollars.
"Don't 'sweep' affordable housing fund" via the Lakeland Ledger editorial board — Florida has had a mechanism to help people in a housing-finance crunch since 1992 when the Legislature adopted the Sadowski Affordable Housing Act. The Sadowski Act created a trust fund, fed by taxes on real estate transactions, that aided individuals and local governments in finding affordable housing. But in recent years, lawmakers have exhibited a bad habit of funneling this money elsewhere, thus defeating the purpose and practice of the Sadowski Act. Looking forward to the 2020 Legislative Session, we encourage DeSantis and state lawmakers to leave this account alone. Overall during the past quarter-century, lawmakers diverted $2.01 billion from the trust fund — or more than a third of its total revenue — for other projects or programs.
"Nicolas Raineri: Pace financing — an ideal solution for home improvement needs" via Florida Politics — A few years ago, my wife and I decided to take the plunge and buy a starter home. As we began exploring our different financing options for home improvements, a close friend suggested we consider using PACE financing, short for "Property Assessed Clean Energy." For us, PACE turned out to be the ideal fit. First, we got a prime fixed-interest rate of 4.8%, a bargain compared to our next best option. We were not asked to put any money down. The project costs were just added to our annual property tax bill. Overall, this convenient arrangement gave us more wiggle-room to better manage unexpected expenses. When it comes to our overall experience with PACE, it has been overwhelmingly positive.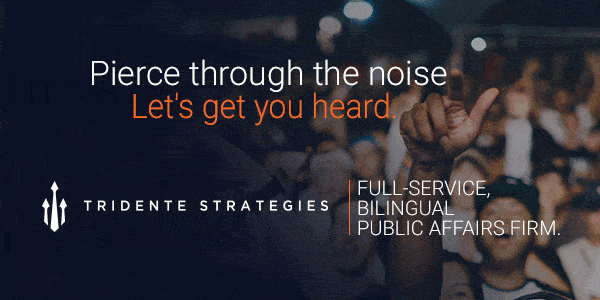 — MOVEMENTS —
Lila Jaber appointed to Chesapeake Utilities Board — Gunster Yoakley & Stewart managing shareholder Jaber has been appointed to the Board of Directors of Chesapeake Utilities. "On behalf of the entire Board, we are very pleased to welcome Lila as the newest independent director of the Board effective January 1, 2020," Board Chair John Schimkaitis said. "Lila joins the Board of Chesapeake Utilities at a time in the Company's history when we have many exciting opportunities in Florida and beyond that will further enrich the communities we serve by providing them with safe and reliable energy solutions." Jaber added, "It is an honor to join the Chesapeake Utilities' Board, which has an industry-leading record of extraordinary performance.
— ALOE —
"EA could revive NCAA College Football game in Central Florida, analysts say" via Marco Santana of the Orlando Sentinel — Electronic Arts could bring back its popular college football video game, a move that might mean hundreds of new hires for the company in Central Florida, industry analysts say. Speculation and jubilation about the game's return exploded online and in industry publications after the NCAA announced last month that it planned to allow players to profit from their likeness as early as 2021. The game was discontinued in 2013 after conferences and universities backed out of deals that allowed the company to use logos but kept them from using player names. A lawsuit challenging EA's use of player likenesses — also contributed to the shutdown.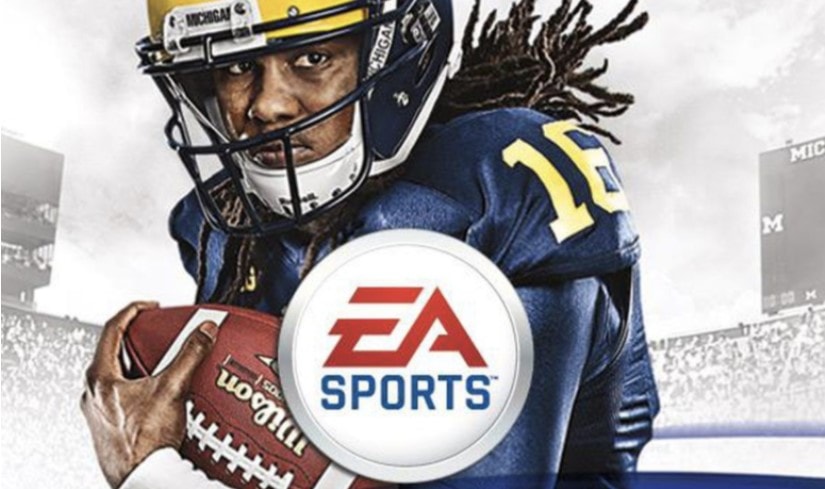 — HAPPY BIRTHDAY —
Best wishes to the incomparable Karen Moore of The Moore Agency.
___
Sunburn is authored and assembled by Peter Schorsch, Phil Ammann, A.G. Gancarski, Renzo Downey and Drew Wilson.