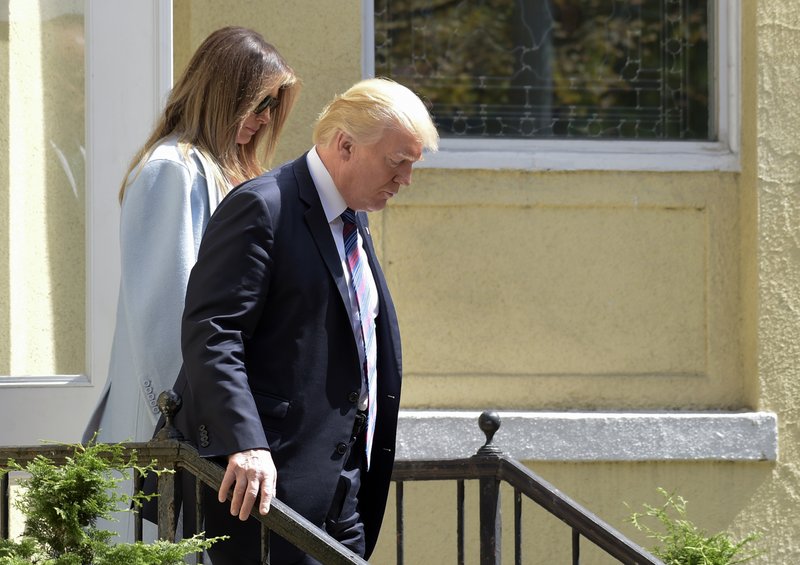 The couple has listed Trump's Mar-a-Lago resort as their address, according to updated voter records.
After an announcement they would make Florida their primary residence, President Donald Trump and his wife, Melania, are now registered to vote in the Sunshine State.
In September, Trump declared he would be using Mar-a-Lago as his primary residence going forward. That's after being born and raised in New York.
Melania Trump also filed documents saying Mar-a-Lago would be her permanent residence.
Now, the Palm Beach resort is listed as the Trumps' address on their respective voting records.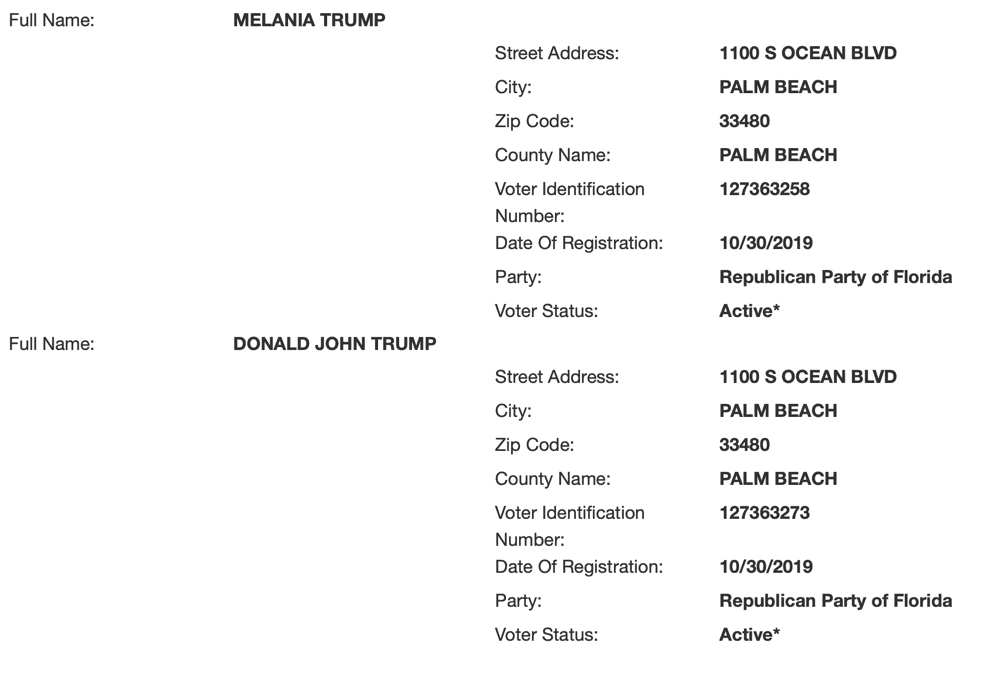 Trump attacked New York political leaders in announcing his move to Florida.
"I cherish New York, and the people of New York, and always will, but unfortunately, despite the fact that I pay millions of dollars in city, state and local taxes each year, I have been treated very badly by the political leaders of both the city and state," Trump said in his announcement.
"Few have been treated worse. I hated having to make this decision, but in the end it will be best for all concerned. As President, I will always be there to help New York and the great people of New York. It will always have a special place in my heart!"
Trump has been the subject of a series of state-level investigations in New York in recent years. Trump recently settled a case with the New York Attorney General after he was charged with illegally using funds from his Trump Foundation to aid his 2016 campaign for President. Trump paid $2 million as part of that settlement.
Manhattan District Attorney Cy Vance has also subpoenaed Trump's tax returns as part of an investigation into whether the President violated campaign finance laws by giving a $130,000 payoff to porn star Stormy Daniels after an affair.
Federal prosecutors from the Southern District of New York were also behind the prosecution of longtime Trump confidant Michael Cohen, who is now in prison for arranging that payment.
That office is also behind the charges filed against Lev Parnas and Igor Fruman, who were business associates of Trump's now personal attorney Rudy Giuliani.
Rumors have swirled prosecutors may be looking at Giuliani's actions as well.
The move by Trump won't stop any ongoing investigations. But he will now reside in a state that's a little more friendly, at least politically. Trump edged out Democratic candidate Hillary Clinton in Florida by just over 1 percentage point. Clinton crushed Trump in his home state of New York, however, winning by more than 20 percentage points.
With Florida likely to be a focal point in the 2020 race, Trump's move and change of voter registration likely assures him at least two more votes next time around.