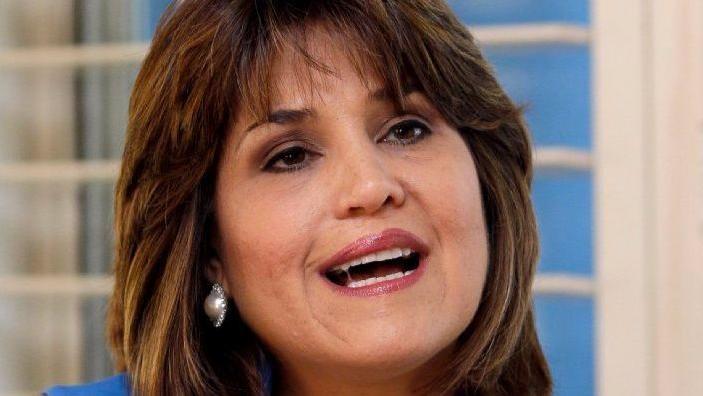 Those hacks targeted the DCCC, leading to the leak of the organization's internal documents.
State Sen. Annette Taddeo is speaking out, detailing Russian hackers' efforts to derail her 2016 congressional campaign on Sunday night's edition of 60 Minutes.
Those hacks targeted the Democratic Congressional Campaign Committee (DCCC), leading to the leak of the organization's internal documents.
Included in those documents was the campaigns strategy for Taddeo, who was challenging Joe Garcia in the Democratic primary for Florida's 26th Congressional District.
Garcia had formerly represented that district, but was ousted by Republican candidate Carlos Curbelo in 2014. In 2016, Garcia sought a rematch with Curbelo, but was facing off with Taddeo for a chance to run in the general.
During that primary, Russian hackers began releasing material from their hack of the DCCC. Taddeo described to 60 minutes when she first heard about the attack.
"I was on my way to a TV debate — live TV debate — and I get the call about the fact that not only were we hacked, but our information is now public, from our polling to our mail plan," Taddeo said.
"My opponent, Joe Garcia, showed up at that debate with a printout of all the documents."
Garcia attempted to use the documents against Taddeo. Among the information was some of Taddeo's perceived weaknesses, such as her weak fundraising the the time. It also contained opposition research on Garcia, which is a standard effort for political campaigns.
But those details are typically kept within the confines of those campaigns. Taddeo said the fact those private documents were unearthed by Russians was out of the ordinary even for the typically competitive standard of the Florida political scene.
"We've seen a lot here," Taddeo said. "But this was a foreign government. This was so much bigger."
After those documents were made public, Taddeo went on to lose the Democratic primary election by just over 700 votes out of nearly 29,000 cast.
The issue has arisen once again in light of the House impeachment inquiry into President Donald Trump. Trump is accused of holding back U.S. military aid to Ukraine — as well as a proposed meeting between Trump and Ukrainian President Volodymyr Zelenskiy — until Ukraine authorized certain investigations.
One of those investigations was based off a completely untrue conspiracy theory that the Ukrainians possess a Democratic National Committee (DNC) server hacked by the Russians in 2016. There in fact was no single server, as the DNC stored their information on the cloud.
But critics have argued Trump's advancing of the fake Ukrainian theory is a way to assert that country — not Russia — was responsible for the meddling into the 2016 elections.
The 60 Minutes piece detailed the assessment by U.S. intelligence that Russia was indeed behind the series of attacks. And Taddeo says those efforts should be on Americans' minds going forward, especially with the 2020 elections less than a year away.
"You know, I've been told by a lot of people, 'You should stop talking about this. It's really not good for you politically to remind people that you lost,' " Taddeo said.
"But I refuse to stop talking about it because, again, if it can happen to me it can happen to anyone."