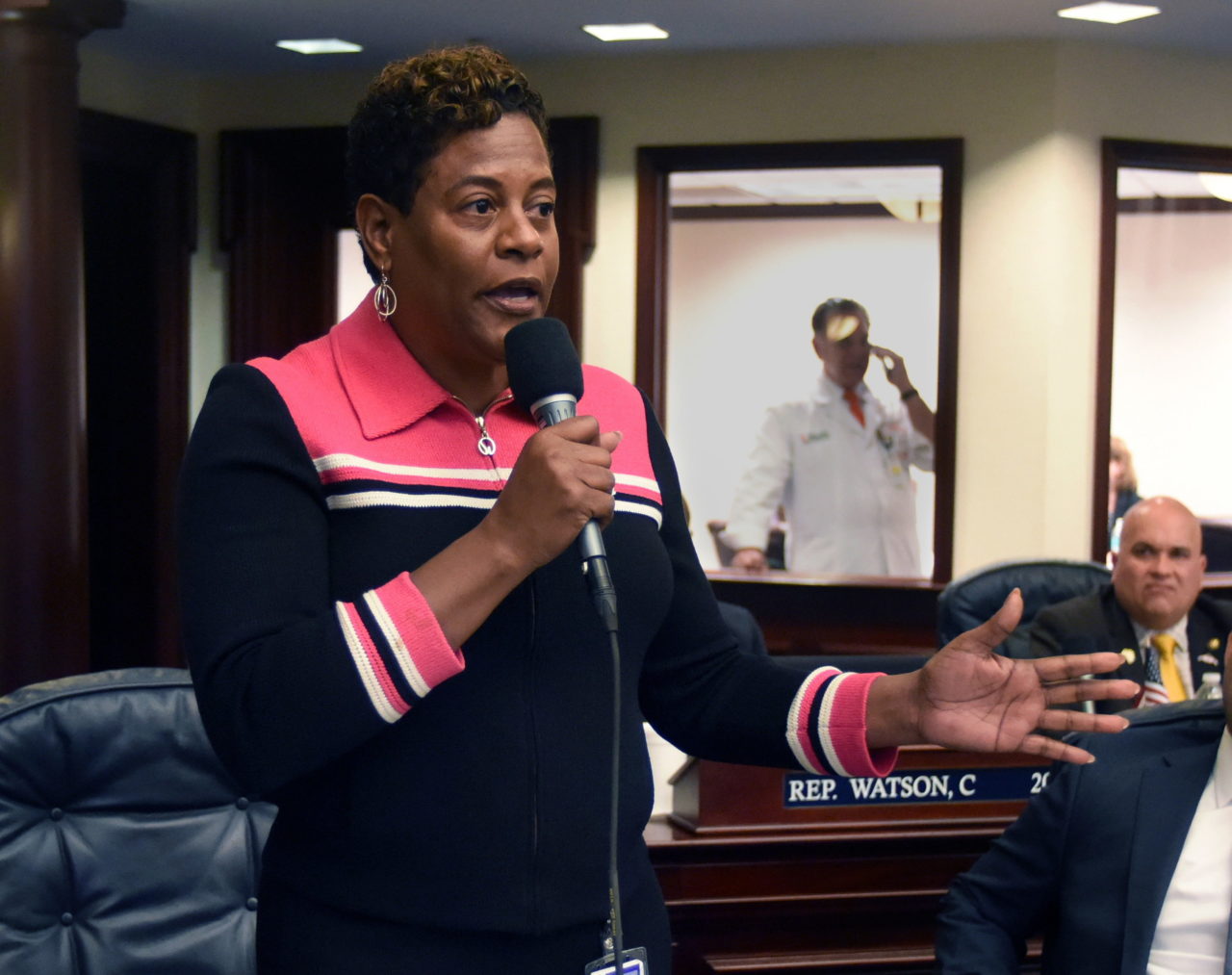 The first African-American woman to chair the Delegation since 2016.
On Monday, the Duval County legislative delegation convened for its annual organization meeting, a conclave less dramatic than their previous meeting.
Weeks before, the delegation approved 6-2 carrying a Rep. Jason Fischer local bill that could lead to a referendum in Duval County, if it passes muster with the state.
That referendum would address the question of whether the School Board Superintendent should be elected or not.
Though there was a lot of grousing ahead of that vote, all the Republicans and Democratic Rep. Kim Daniels fell in line with this move, which would ultimately disempower a School Board often at odds with City Hall.
With that local bill resolved, the delegation moved onto more normal matters Monday.
One such move: the election of Daniels as Delegation Chair.
Daniels, an African-American Democrat, a social conservative and a minister, is best known for bills that include pushes for moments of silence in public schools and the required offering of religious elective courses.
Daniels' fellow Democrats, Sen. Audrey Gibson and Rep. Tracie Davis, were not on hand when the meeting began. It didn't matter, as Daniels took the chair by a unanimous vote.
Daniels lauded the "true teamwork" of the delegation upon accepting the nomination. Republicans find her to be a reliable partner.
The Northwest Jacksonville Democrat has never chaired a committee in Jacksonville or Tallahassee. However, now she helms one of the most significant county delegations in the state.
Daniels took the gavel, and the first speaker of the 40+ on the agenda was a member of that very same School Board: Vice-Chair Elizabeth Andersen.
The drama of the previous meeting was in the rearview mirror, with Andersen stating more universal concerns, such as the Governor's teacher pay increase proposal not accommodating veteran teachers.