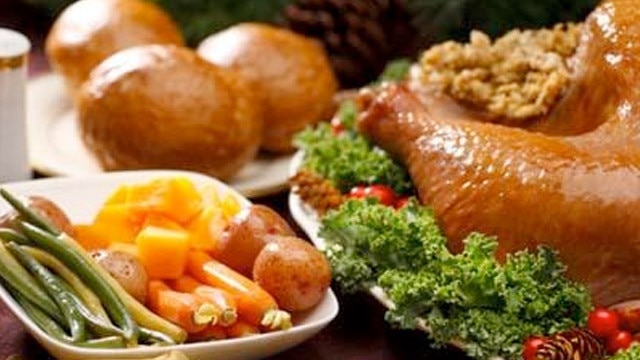 Too many people would otherwise go without.
Pasco County Tax Collector Mike Fasano and several other local elected officials are hosting the 25th Annual Farm Share Holiday Food Giveaway later this month.
Fasano, along with Pasco County Supervisor of Elections Brian Corley, Property Appraiser Gary Joiner, Sheriff Chris Nocco, Sen. Ed Hooper and Reps. Ardian Zika and Amber Mariano, will hand out fresh food and meat for holiday meals from 9 to 11 a.m. Dec. 13 at Faith Baptist Church located at 9230 Ridge Road in New Port Richey.
Most of the food being given away will be donated by local farmers.
"In addition to food donated by Florida farmers, we purchase hams, potatoes, canned goods and candy canes to supplement the fresh produce," Fasano said. "We are blessed to partner with so many generous individuals and organizations whose support makes this giveaway possible. When so many Floridians are hurting it is wonderful to see our community come together to serve others."
Leaders and farmers come together each year to provide food for hundreds of families who might not otherwise be able to celebrate the holidays with a special meal.
The event provides food staples for traditional holiday meals and is further subsidized through donations from Publix Supermarkets, Ferman Chevrolet, Land O'Lakes Moving & Transport, Bear Creek Nursing & Rehab Center, Dayspring Academy, The Volunteer Way, Lowe's and others.
The giveaway event is open to any family in need.
Other local charities also provide food for families. The group Feeding Tampa Bay hosts mobile pantry opportunities. Trucks will be on hand True Prosperity Outreach located at 8751 N. 40th St. in Tampa from 5:30 to 7 p.m. Tuesday, the Hernando County YMCA on Wednesday from 4 to 5:30 p.m. and the Mulberry Community Center on Thursday from 2 to 3:30 p.m.
A complete list of mobile food pantry dates and locations is available on the Feeding Tampa Bay website. There are also several permanent food pantries available on an almost daily basis for those in need throughout the Tampa Bay region. Locations for those are listed here.