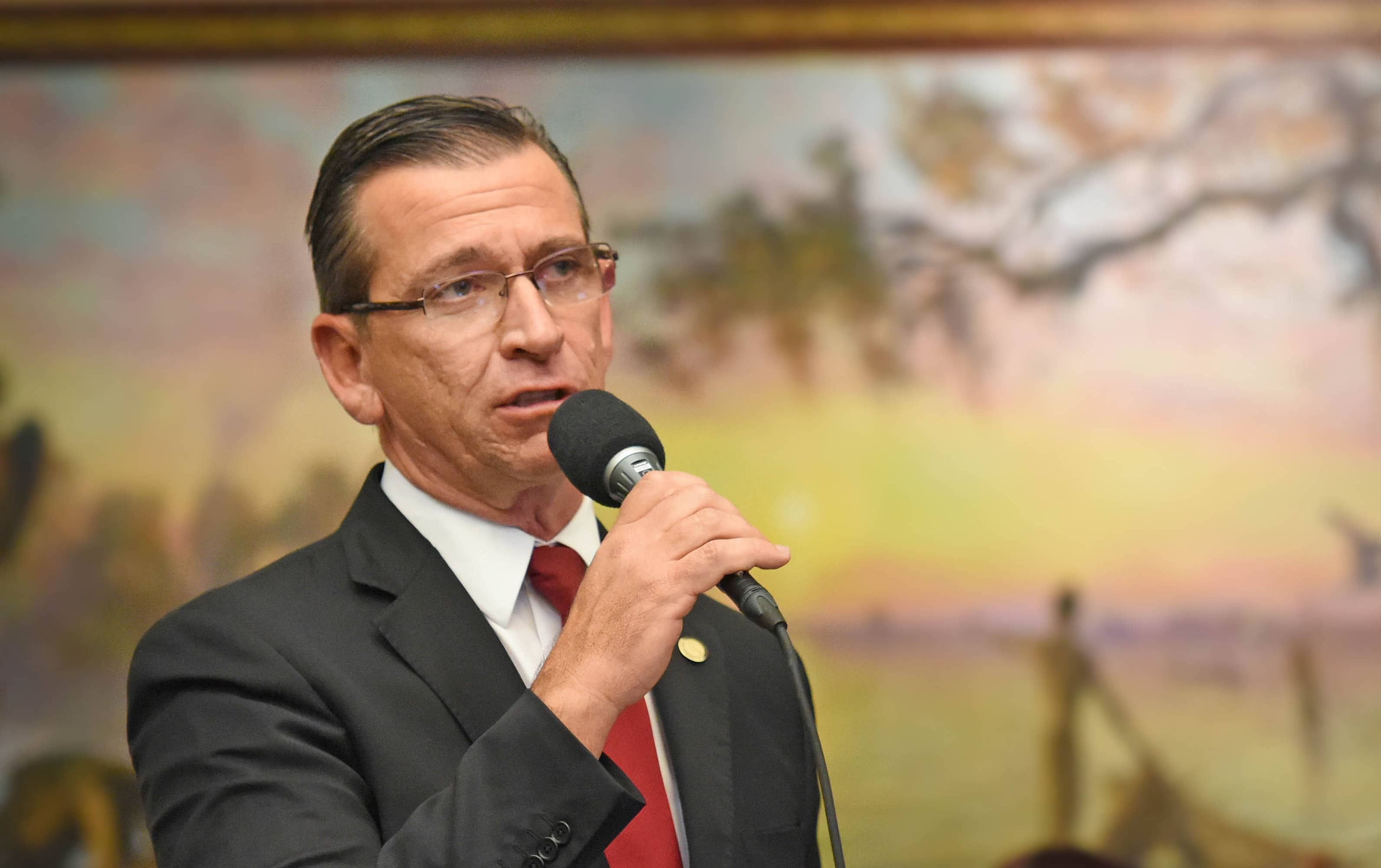 He's running for reelection to state House instead.
Naples Republican Bob Rommel won't join a crowded field of candidates seeking U.S. Rep. Francis Rooney's open seat.
"Over the past several weeks since Congressman Francis Rooney announced that he would not be seeking reelection to the Florida Congressional District 19 seat, I have been encouraged by family, friends, and many supporters to consider a candidacy for Congress," he said in a statement.
But right now isn't the time.
"I am also passionate about Florida and about our state government, and I believe that for now, I can best serve our community by remaining in the Florida Legislature and helping Gov. Ron DeSantis, Speaker [José] Oliva, and incoming Speaker [Chris] Sprowls with our agenda to keep Florida as a world-class destination for economic opportunity," Rommel wrote.
So he will be run for reelection in Florida House District 106, where he's already filed to seek a third term. He faces Democrat Sara McFadden, whom he defeated in 2018. Rommel in November raised $15,770 for his House campaign, and has $115,240 in total contributions.

McFadden did have her best month yet with $5,510 raised as speculation around Rommel's plans swirled. But she has a total of just $8,186 in total contributions, plus a $50,000 candidate loan, so Rommel maintains a strong resource edge.
Rommel openly considered running in Florida's 19th Congressional District from the moment Rooney announced he would not seek a third term.
Seven Republican candidates have already announced they are running, including state Reps. Dan Eagle and Heather Fitzenhagen, Fort Myers Mayor Randy Henderson, former Minnesota state Rep. Dan Severson, Naples urologist Dr. William Figlesthaler, Naples executive Antonio Dumornay and Naples conservative commentator Ford O'Connell.
Notably, Rommel made clear in his announcement about his intentions that he still holds an interest in federal issues. Indeed, he spoke at great length about those issues.
"Like many of my supporters, I remain deeply concerned that we need consistent, conservative representation in Congress if we are to keep America secure and prosperous," Rommel said.
"Raising the debt ceiling must stop being the default option for a Congress that cannot stop overspending its budget. The national debt is rapidly becoming the foremost threat to our national security and our economic vitality, and left unchanged, we will be headed for bankruptcy in the next 25 years. This will not only destroy wealth for this generation but for many generations afterward. We must prioritize our spending to focus on national security first. This defined the very initial purpose of forming the federal government. Our military must continue to be taken seriously by both China and Russia, our border must be secured, and our natural resources must be protected."
He also advocated for a flat income tax or to replace income taxes altogether with a national consumption tax.
Rommel also said it's crucial Republicans take back control of the U.S. House in the 2020 elections.
"More must be done, and when we take Congress back in 2020, we must be serious about constraining agencies, reforming them, and in some cases, repealing them out of existence altogether," he said. "In the name of goodwill, the federal government, over time, has taken over many roles that should be relegated only to the states. With it, states and the people they represent have seen inefficiency, tyranny, and corruption grow at the federal level."
And he suggested his eyes are not turned from the Congressional race entirely.
"I will be watching this race for CD 19 closely and intend to engage at the right time in endorsing the person who I feel is the most principled and best able to lead our nation forward," he said. "I want to thank our many supporters and those that have encouraged us in our commitment to the conservative cause."