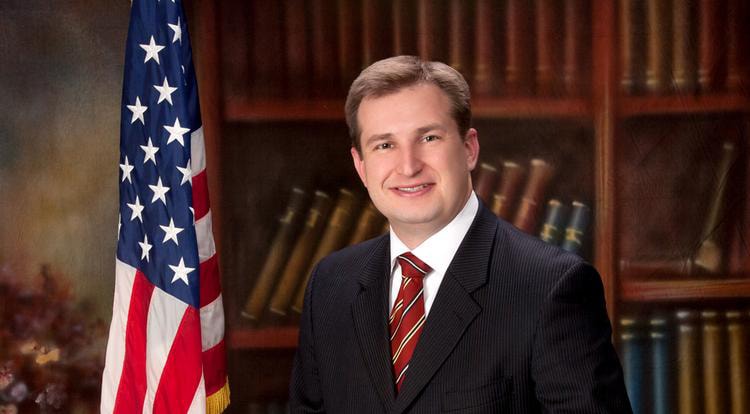 In Florida Legislative races, only three incumbents are among top fundraisers.
Republican former state Rep. Jason Brodeur pulled in another $25,000 in November for his campaign to be elected to the Florida Senate in Senate District 9, keeping him atop all Florida Legislature candidates in fundraising for 2020, according to a new report.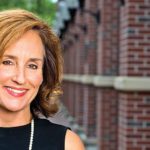 On 3 Public Relations released its latest list of the top fundraisers for the 2020 election showing that, just under one year out, Brodeur's $549,207 raised  through the end of the November reporting period, putting him well ahead of any other candidate in fundraising.
Republican state Rep. Ray Rodrigues' campaign to win the seat opening up in Senate District 27 in Lee County, with no competition yet, has had the second-biggest haul thus far, with $357,666.
Former Democratic Party Chair Allison Tant's bid to be elected to the Florida House in House District 9 has shown the most robust campaigning through November for anyone running for that chamber, according to On3 Public Relations' tabulations. She has raised $271,855 for her bid for the seat opening up for that Tallahassee-based Panhandle district.
Indeed, the On 3 Public Relations tallies show that non-incumbents seeking open seats have had the most robust fundraising thus far.
Three incumbents seeking reelection made the firm's top five lists for the Senate and House contests: Republican state Sen. Debbie Mayfield's reelection bid in Senate District 17, covering parts of Brevard and Indian River counties, has the third-most successful fundraising operation among Senate candidates, having brought in $353,025. That is the most for any incumbent seeking reelection in either chamber.
In House races, Republican state Rep. Jackie Toledo of Tampa has raised the second-most of all Florida House candidates, gathering $197,707 in donations through the end of November for her reelection bid in House District 60. Republican state Rep. Vance Aloupis has the third-most, with $190,166 raised for his reelection bid in House District 115 in Miami.
Among other top fundraisers thus far, Republican Jennifer Bradley has raised $332,290 for her run to succeed her husband state Sen. Rob Bradley in Senate District 5; Republican state Rep. Ana Maria Rodriguez has raised $314,649 for her bid for the seat opening in Senate District 39; Republican Sam Garrison has raised $179,910 for his run in House District 18; and Republican Jenna Persons has raised $176,480 for her run in House District 78.
Those hauls do not count what the candidates might also have raised through independent political committees. For example, Brodeur's Friends of Jason Brodeur has raised another $2.1 million, including another $133,500 just in November. Bradley can count on her husband's independent committee Working for Florida's Families, which has raised millions of dollars and has nearly a million in the bank.
The November haul for Friends of Jason Brodeur included $100,000 donated by developer Patrick Neal of Sarasota and $15,000 from Advancing Florida Agriculture.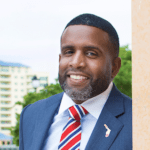 Brodeur's total, a year out, is far more than he is likely to need just on his campaign for SD 9, which covers Seminole County and part of souther Volusia County. It sets him up as a potential king maker and a power to be reckoned with, and he already has contributed significant amounts to other races.
Nonetheless, his competition is sorting out, with a Democrat emerging who might have financial backing to give him a contest. Lawyer Alexis Carter, a Democrat from Altamonte Springs, picked up $5,735 in November and now has raised more than $25,000 in just two months on the campaign trail.
Carter had about $22,000 in the bank on Dec. 1. Brodeur's official campaign fund had about 10 times that much, about $223,000, and Friends of Jason Brodeur has another $600,000 in the bank.
Three other Democrats also are running in SD 9, H. Alexander Duncan of Geneva, Guerdy Remy of Winter Springs, and Rick Ashby of Oviedo. But they have combined to raise just under $1,200 between them, including just $50 [for Duncan] in November. Ashby also has contributed $1,776 to his campaign.