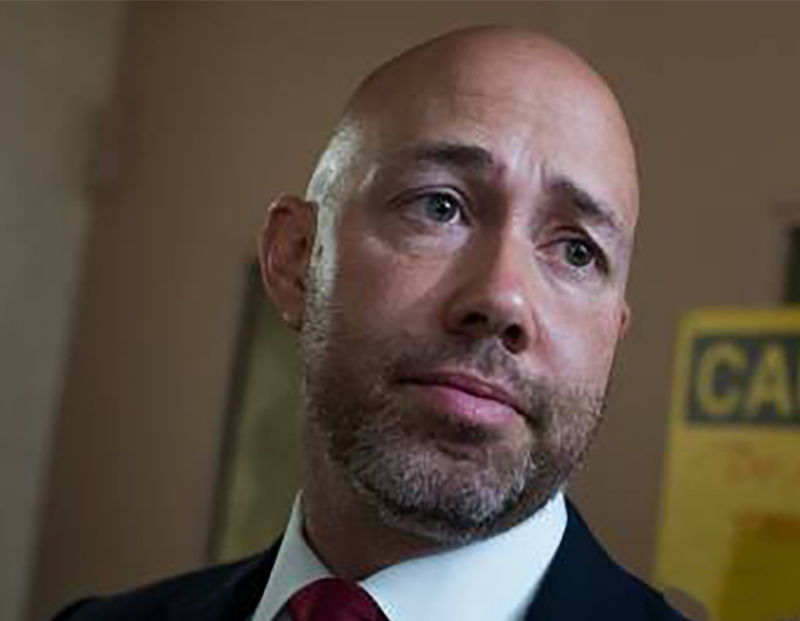 The bill has not garnered Republican support and faces a difficult path in the Senate.
After Democrats voted Thursday to approve a measure aimed at lowering prescription drug prices (HR 3), the Democratic Congressional Campaign Committee is releasing a digital ad targeting Republicans who rejected the bill.
One of those Republicans is U.S. Rep. Brian Mast of Florida's 18th Congressional District.
Mast has acted on Republican bills designed to promote transparency regarding drug prices in the past. But Thursday, he was one of 191 Republicans to reject the legislation backed by House Democrats, also known as the Elijah E. Cummings Lower Drug Costs Now Act.
The bill passed by a 230 to 192 vote margin.
The digital ad will run on Facebook and is "targeted to persuadable voters in Congressman Mast's district in English and Spanish," according to a news release from the DCCC.
Avery Jaffe, a DCCC spokesman, also added a statement criticizing Mast and other Republicans for their vote.
"Seniors and working families are demanding action to lower out of control prescription drug costs and Congressman Mast is ignoring their needs to do the work of drug manufacturers and special interests," Jaffe said.
"This targeted ad buy is a reminder that Mast and Washington Republicans once again showed they will always prioritize padding the pockets of their special interest backers over the people they were elected to represent."
The Democrats' legislation would limit drug prices from rising faster than inflation, allow the federal government to negotiate on Medicare drug prices and set a $2,000 per year cap on out-of-pocket expenses for Medicare patients, among other provisions.
The nonpartisan Congressional Budget Office expects Americans to save hundreds of billions of dollars due to those lower prices. But those savings would also come at a cost by reducing the amount of new drugs coming to the market by 3-10%.
The bill, however, is unlikely to earn approval in the GOP-controlled Senate. President Donald Trump has also said he would veto the bill.
In 2018, Mast backed bipartisan measures aimed at ending so-called "gag orders" on pharmacists. Those arrangements, pushed by drug companies, prevent pharmacists from telling customers whether it would be cheaper to pay for medication in cash, rather than through insurance.
But Mast and other Republicans balked at the provisions of HR 3 allowing the government more involvement in drug pricing.
Democrats argue the measures are necessary to reign in drug prices. They also point to the 2017 GOP tax bill, which gave billions in tax savings to a handful of pharmaceutical companies.
The DCCC is also releasing digital ads targeting Republican U.S. Reps. Vern Buchanan and Ross Spano. Another digital spot will praise Democratic U.S. Rep. Debbie Mucarsel-Powell for supporting the bill.