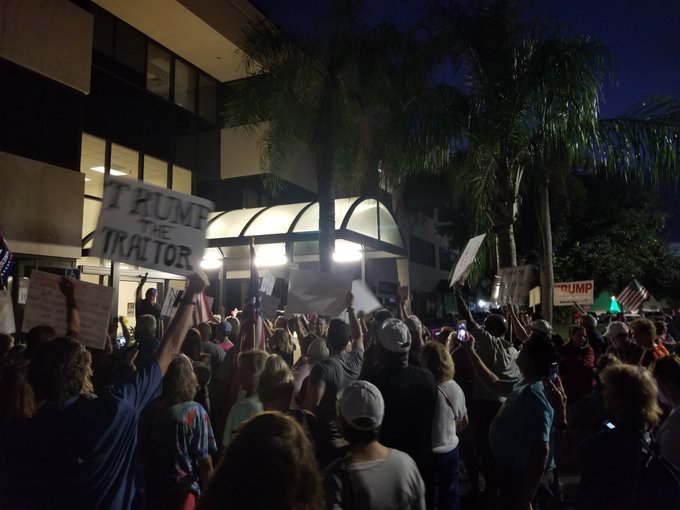 Democrat Cindy Banyai supports impeachment. Dan Severson and William Figlesthaler oppose it.
Hundreds gathered outside the Cape Coral office of U.S. Rep. Francis Rooney for a demonstration on impeachment proceedings. Within the crowd were three candidates running for Rooney's seat.
Democrat Cindy Banyai spoke at the "Impeach and Remove" rally, organized by liberal group MoveOn. Meanwhile, Republicans Dan Severson and William Figlesthaler counter-protested, waving signs supporting President Donald Trump.
Severson, a former Minnesota state Representative, knew there would be supporters of impeachment gathered. He wanted to make sure those who oppose articles also win notice. "As supporters of our President, I wanted to make it known this is a two-way discussion," he said.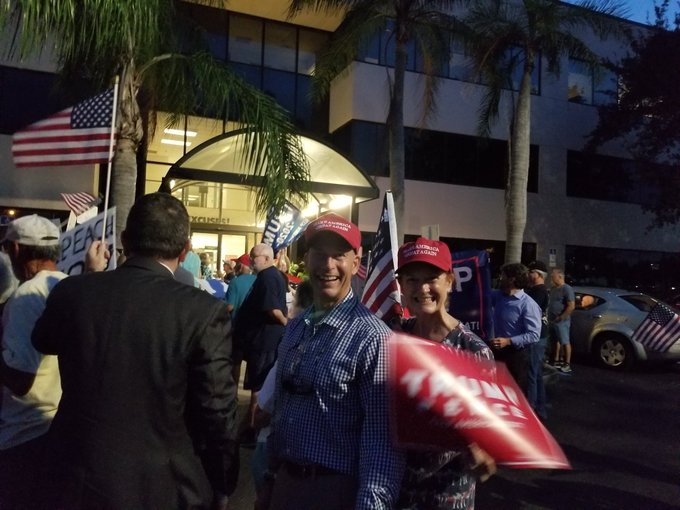 Banyai, a Florida Gulf Coast University Professor, rallied the crowd saying Trump asked Ukrainian leaders for a "personal favor" and should be removed. "I teach ethics in politics," she said. "A few of our government leaders need to take some lessons."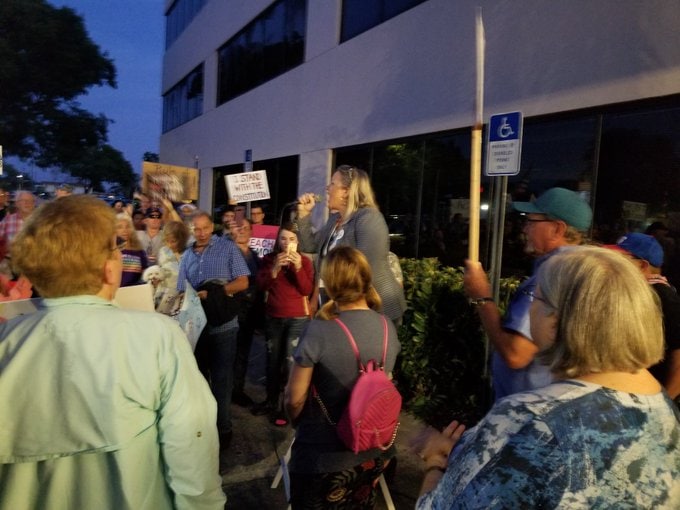 Figlesthaler believes the vast majority of voters in Southwest Florida oppose impeachment articles. "I came here to support conservatives in our district that know, just like I do, that this whole impeachment thing is a hoax," he said.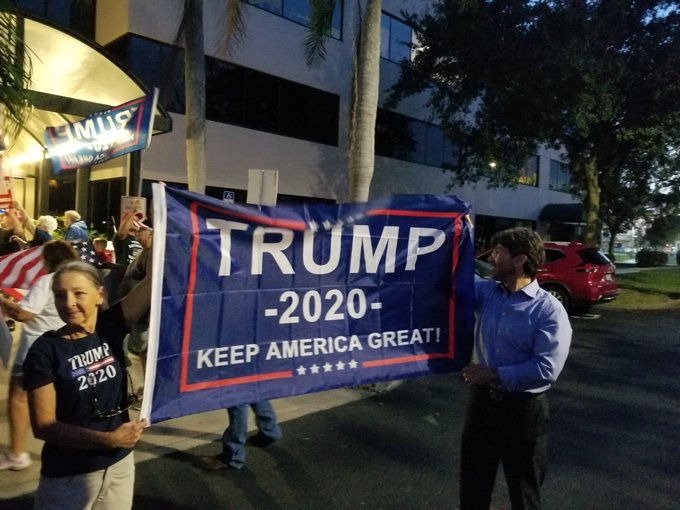 The demonstration came as political spectators wonder if U.S. Rep. Rooney will break Republican ranks and vote to impeach.
Figlesthaler expressed concern what Rooney will do.
"I hope Francis Rooney stands up for the people of our district and our beliefs and our values and votes the right way on this issue," Figlesthaler said.
But neither Banyai nor Severson think Rooney will vote with Democrats on articles of impeachment.
"I haven't had confidence in Francis Rooney in several years for him to vote for us for anything," said Banyai, who was prepared to challenge Rooney.
Despite any past wavering, Severson expects Rooney to side with conservatives.
"Francis will do the right thing," Severson said. "He will not vote for impeachment. He's got the right heart of this, hopefully."