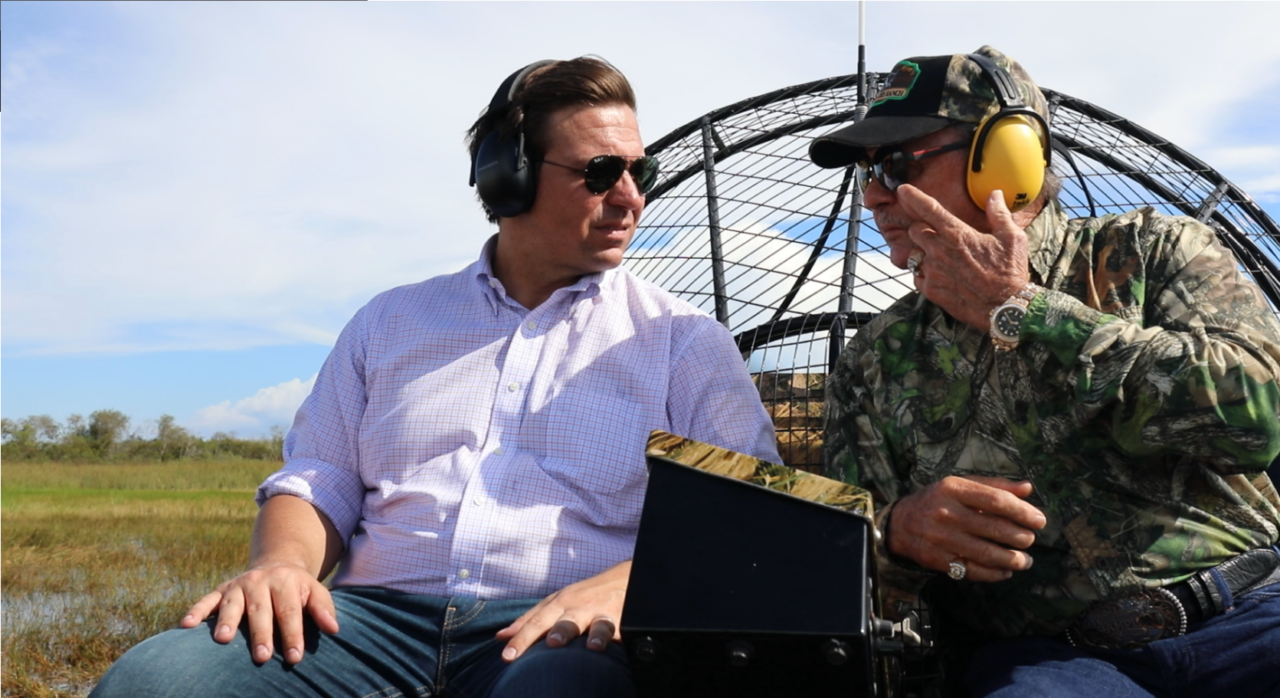 Governor wants $625M recurring.
A Florida House panel heard Wednesday about progress and work to be done still in the Everglades.
The Florida Department of Environmental Protection updated the Agriculture and Natural Resources Committee on Everglades Restoration and protecting water resources.
The presentation is timely: the Everglades and water resources more generally have been both a rhetorical and budget focus of the Ron DeSantis Administration.
Even as the committee hearing proceeded, the Governor was downstate, announcing the purchase of 20,000 acres of wetlands in Broward, the largest wetland acquisition since Charlie Crist was governor.
Candidate DeSantis branded as a Teddy Roosevelt Republican, and Everglades and springs restoration has been key to the fulfillment of that messaging.
The budget under consideration for next fiscal year: a $625 million proposal that includes $300 million for the Everglades and more money for water quality improvements ($200 million over four years).
Senate budget chair Rob Bradley has already filed legislation to make that appropriation recur, but the House version of the bill has yet to be filed.
Also on the wishlist: $100 million for Florida Forever, $114 million for land acquisition, as well as $280 million more for water storage around Lake Okeechobee and other areas.
Federal partnerships are also helping the Everglades; the Donald Trump administration budgeted $200 million last month.
DEP Chief of Staff Leslie Reed spotlighted "record levels of funding" for the Everglades and water quality initiatives, noting the appointment of a chief science officer, a report from the Blue-Green Algae Task Force, and an Office of Environmental Transparency.
Reed noted that more than $625 million was allocated already, setting the stage for "recurring funding of $625 over next three years … which will allow us to demonstrate water quality improvements in Florida."
Regarding the Everglades, Reed noted that "critical projects in planning for years have now been expedited."
Among these: the C-43 Reservoir off the Caloosahatchee River.
Water quality improvements, Reed noted, will help to stem the growth of "harmful algal blooms" and improve groundwater issues.
Matched funding helped to stretch the state's $25 million allocation.
"Recurring funding will help us to implement these projects … and see success," Reed noted.
Springs restoration was budgeted at $100 million in the current year, a level FDEP wants continued.
"These problems are obviously complex," Reed said, "but we've been able to make more progress this year [than in the past], and we're not slowing down."