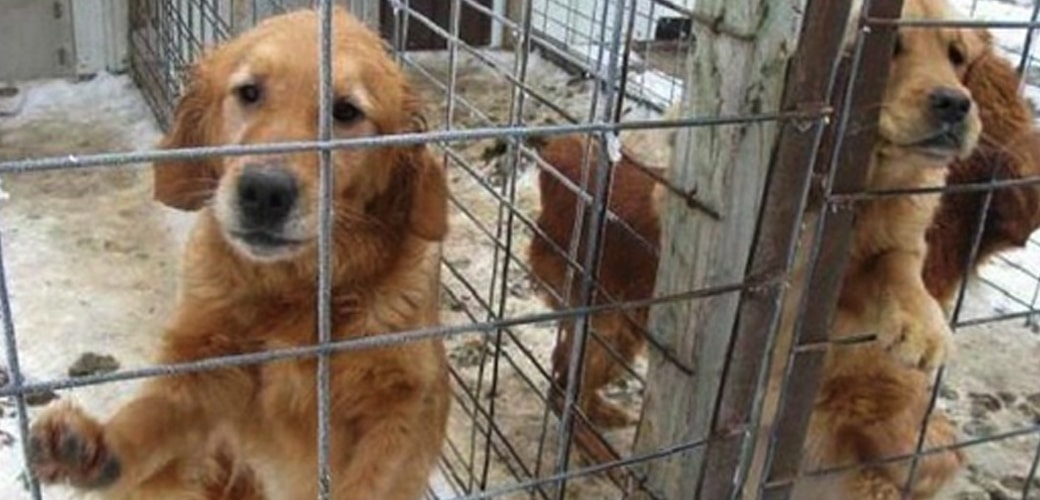 Measures specifically apply to pet stores, not public or nonprofit shelters.
Bills filed in the House in Senate this Session could help rid the state of puppy mills.
SB 1698 and HB 1237, known as the "Florida Pet Protection Act," would set up licensing requirements for pet stores to ensure they don't engage with breeders who have been flagged by the USDA for violations of the federal Animal Welfare Act.
The bills, sponsored by Sen. Manny Diaz and Rep. Brian Avila, would also require pet stores to adhere to standards aimed at fostering a safe, clean and comfortable environment for their animals.
In the proposed rule book: Pet enclosures must be kept between 67 degrees and 78 degrees at all times; puppies must be afforded at least 30 minutes of exercise and socialization at least twice a day, and a copy of each breeder's most recent USDA report must be kept on hand.
A licensed veterinarian would drop in three times a week to ensure stores are up to snuff.
The bills come as counties and municipalities around the state have struggled to root out bad actors in the pet business — several dozen have taken the nuclear option of banning pet stores altogether. While that can get bad breeders out of town, it doesn't do much good if they can set up shop a few miles down the road.
Rather than rely on local regulations, Diaz and Avila's proposal would set a uniform standard throughout the state, allowing stores that play by the rules to keep their doors open and freeing them of the stigma brought on by shady operations.
The measures specifically apply to pet stores, not public or nonprofit shelters. Individuals who sell four or fewer dogs and cats a year are also carved out.
"Some pet store operators may oppose this legislation because it could cost them more money, but I believe Florida can and should set the standard for top-notch treatment of animals," Diaz said. "Anything that rids Florida of unscrupulous actors is good for the state."
While some stores may not be keen on the changes, they have been well received by some of the major pet store chains, including Petland.
"We need to put the bad actors, the store owners and breeders that put profit over the health and safety of animals out of business in Florida, and the best way to do that is with stringent oversight that will ensure uniform protection for pets throughout Florida," said Luis Marquez, who owns several Petland stores.
"Since coming into the industry a few years ago, I've worked tirelessly to raise breeding and welfare standards for all animals. This legislation will do more to improve our industry than any other legislation ever has in state history."
On Tuesday, SB 1698 will go before the Senate Innovation, Industry and Technology Committee. HB 1237 has been referred to the House Commerce, Appropriations and State Affairs committees but has yet to make a committee agenda.