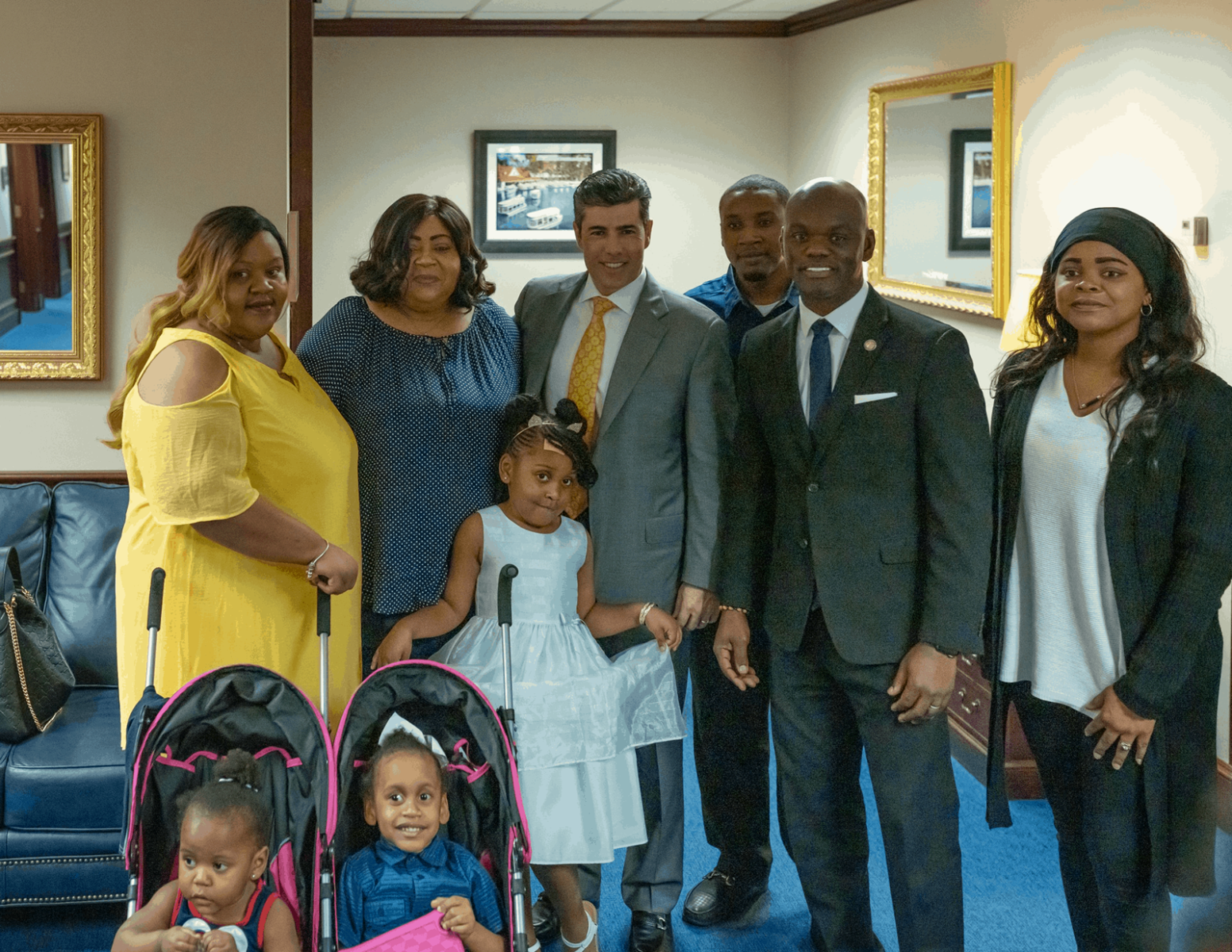 Police would be prohibited from arresting kids under seven years old.
The Senate is expected to vote Monday on an amendment that would set the minimum age of arrest in the state at six years of age.
The amendment is sponsored by Democratic Sen. Randolph Bracy and is the product of intense negotiations sparked after body camera footage surfaced that showed six-year-old Kaia Rolle being arrested at her Orlando charter school for throwing a temper tantrum. 
It's set to be added to Sen. Manny's Diaz's strike-all to his school safety legislation (SB 7040). Diaz says the strike-all will incorporate parts of HB 7065 and his bill.
Diaz said he hopes it will be ready to be read for a second time on Monday. 
The House passed an amendment last week to school safety legislation (HB 7065), sponsored by House Minority Leader Kionne McGhee, that would require police departments and schools to have policies in place surrounding the arrest of children younger than 10 years old. It had bipartisan support, which is a rare situation late in the Session. But there were voices inside and outside of the legislature who felt it didn't go far enough because it didn't prevent the arrest of young children.
Bracy and Democratic Rep. Anna Eskamani, who both serve Orlando, were working to get minimum age legislation passed. Bracy argued because the Orlando Police Department already had a policy that officers were supposed to get permission from a superior before arresting someone younger than 12 years old, just having policies wouldn't prevent kids like Kaia being arrested. His amendment barred the arrest of children under the age of 10 for misdemeanors.
Eskamani had sponsored legislation in the House prohibiting children under the age of 12 from being arrested for certain crimes, but says she couldn't get her bill heard in committee. 
Rolle and her grandmother, Meralyn Kirkland came to Tallahassee on March 3rd to testify in the Senate Appropriations Committee in favor of Bracy's amendment to SB 1308, but the bill was never called.  She was also in the House gallery when the House amendment passed. Despite McGhee's amendment being called "The Kaia Rolle Act," Kirkland says she was disappointed with its limited reach. She said it only refined the current situation, because kids of any age could still be arrested.
"The officer said he wasn't aware of the policy," she said. "There will always be officers who are not aware of the policy, but they are aware of the law."
After learning of Bracy's efforts, McGhee worked with him to come up with a compromise amendment, landing on language barring the arrest of kids age 6 years old and below.
Eskamani says having the minimum age of arrest around the age of puberty would make more sense for reducing the school-to-prison pipeline and being consistent with other states. But she calls it a step in the right direction.
"Florida is a state that has a long history of hard on crime policy, we have a long history of archaic penal codes, and so none of this will happen overnight," she said. "But I'm definitely pleased to see this addition compared to the amendment we saw earlier this past week, which the amendment was very reflective of language that OPD was already having place when this arrest happened."
Throughout this whole process, Kirkland has been fighting to get the law changed so she can tell her granddaughter she doesn't have to worry about being arrested again. It's possible this compromise amendment might be the win she's looking for to soothe Kaia's fears. Until the little girl turns seven years old.