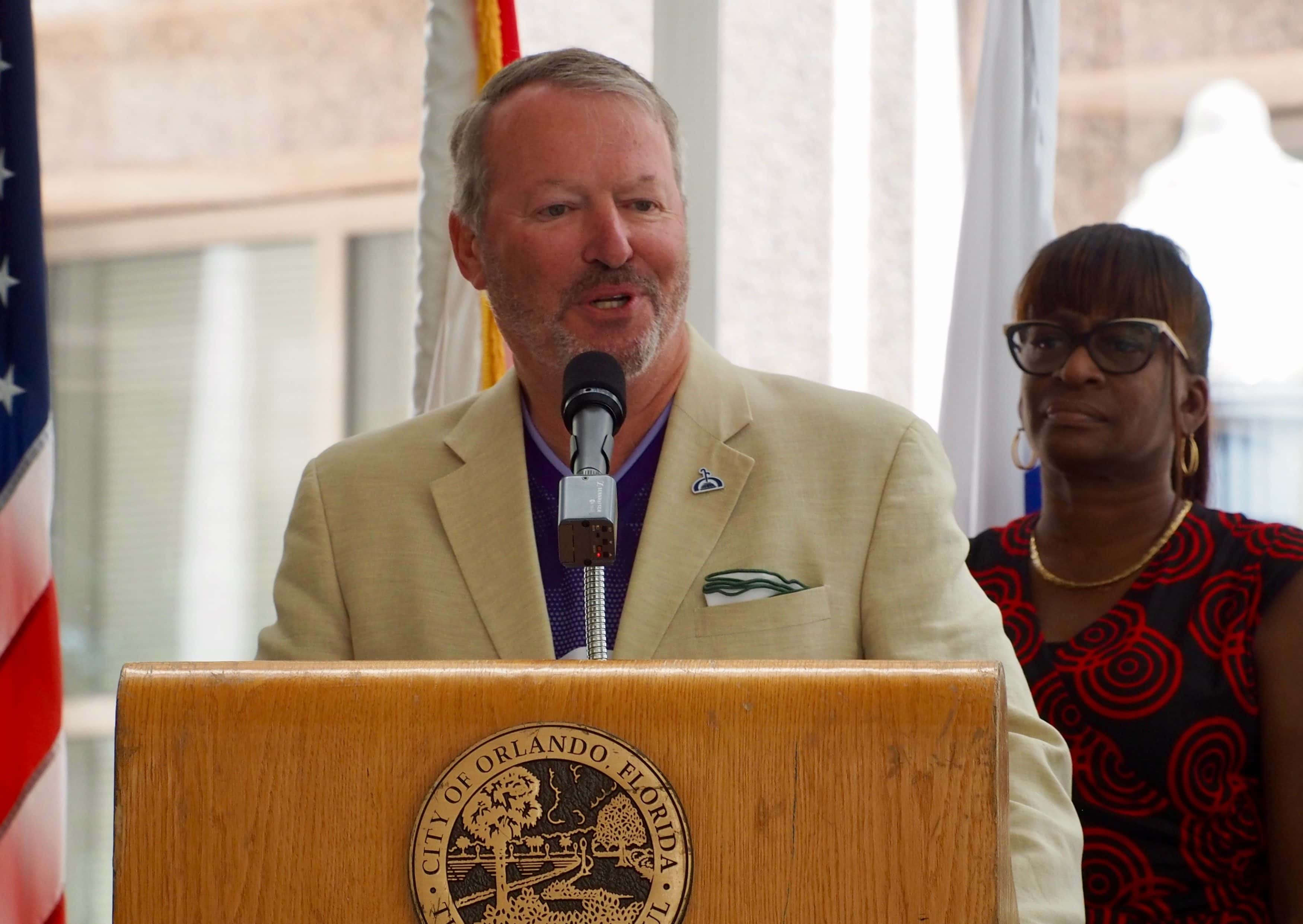 Dyer also encouraged Orlando restaurants to convert to carry-out only.
Orlando Mayor Buddy Dyer effectively shut down the city's bars for St. Patrick's Day and beyond Tuesday by banning the sale of on-premise alcohol within the city of Orlando to discourage gatherings during the coronavirus outbreak.
Dyer's order takes effect immediately, six hours ahead of a bar closure order Gov. Ron DeSantis is issuing Tuesday.
Dyer stressed that he is not shutting down restaurants or bars, though he encouraged people to not attend any of them, except to get carry-out foods.
Yet his ban of the sale of alcoholic beverages for on-premise consumption essentially dries up bars, taking the point out of many St. Patricks Day parties expected to take place Tuesday night in the City Beautiful. It also applies to restaurants, hotels and other places that sell alcoholic beverages for on-premise consumption.
"Today is St. Patrick's Day, a day of celebration, a day when many people head to bars and restaurants," Dyer said. "But we have to continue to make sacrifices to prevent the spread of this virus, to save lives."
Dyer said he consulted with people in the restaurant, bar, and hospitality industry before reaching his decision, and said they encouraged him to take the action. "I think most of the bars want to close," he said.
Orange County has not announced any similar steps, so bars outside the city limits of Orlando are not affected.
Dyer stressed that everything is fluid and subject to change on a daily basis. He noted that the U.S. Centers for Disease Control and Prevention changes its guidelines almost every day, and just began discouraging gatherings of more than 10 on Monday.
"We're measuring what steps to take with the restaurants. The other thing is we want to make sure we're in concert with the surrounding Orange County, Seminole County, the city of Winter Park," Dyer said.
Dyer's order takes effect immediately and is to apply through the end of March, at least.
"Now is not the time to be selfish," Dyer said. "Now is the time to be thinking of the lives of your family, your friends, your neighbors."