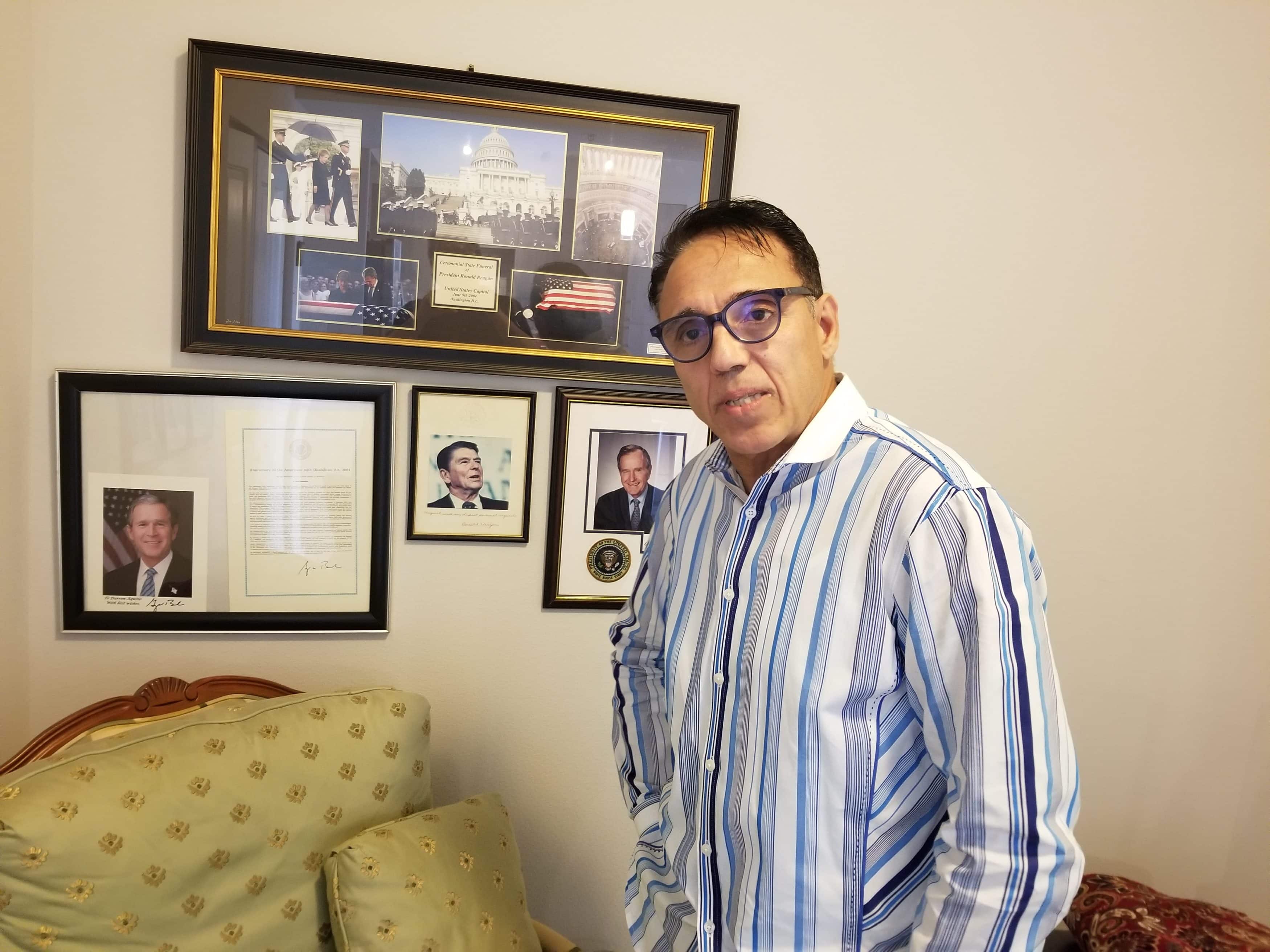 He was tested eight days ago and learned recently the results came back positive.
Congressional candidate Darren Aquino has tested positive for COVID-19.
The Naples Republican said he was tested for the coronavirus eight days ago and learned he tested positive in the last few days.
"It's rough being infected but I'm pushing through," Aquino said.
A former New York City mayoral candidate, Aquino hasn't visited family in New York City since December. For the moment, he's quarantined in his own home, and said he's primarily worried for his wife, Sihar.
The COVID-19 crisis has been a top concern for Aquino, who has a page of his website dedicated to information on the pandemic.
Through much of March, he has shared information about drugs that can be used to treat COVID-19 and promoted guidelines from the Centers for Disease Control and Prevention.
The CEO for Advocates for Disabled Americans, Veterans, Police, Firemen & Families, he's also shared information from the organization's Chief Medical Officer, Mikhail Artamonov. That has included advise to "start shutting down society" until the threat passes.
Aquino said he has continued to consult with medical experts about the best treatment for himself, including use of zinc acetate lozenges and Sambucol liquid.
He has also advocated for the use of Actemra and Kevzara, drugs used in South Korea and Japan for treatment.
One physician told Aquino he's "not out of the woods yet," but Aquino said with proper medical treatment he remains confident and optimistic.
From his work with disabled individuals, Aquino said he was able to spot signs of infection early and got tested accordingly.
He's one of 150 Collier County residents to test positive for COVID-19 so far. The county has seen one death.
Notably, Aquino said he has four close friends in New York City that have also tested positive for COVID-19 and he's more worried about them, with the health care system strapped and some in intensive care.
The Republican also reached out yesterday to New York's Democratic Governor Andrew Cuomo, an associate from his days working in the City. He told the Governor he was praying for the family following news Cuomo's brother, CNN anchor Chris Cuomo, had also tested positive for COVID-19.
But Aquino also felt confidence in the leadership of President Donald Trump, who he believed was giving strong advice to Gov. Ron DeSantis on dealing with the crisis.
Aquino's nephew and Communications Manager Matthew Gravagna will continue running campaign mechanisms like the website, Aquino said.
"I've got to get better," Aquino said. "I'm fighting because I have got to win."
Aquino is one of nine Republicans running to succeed Rep. Francis Rooney in Florida's 19th Congressional District.