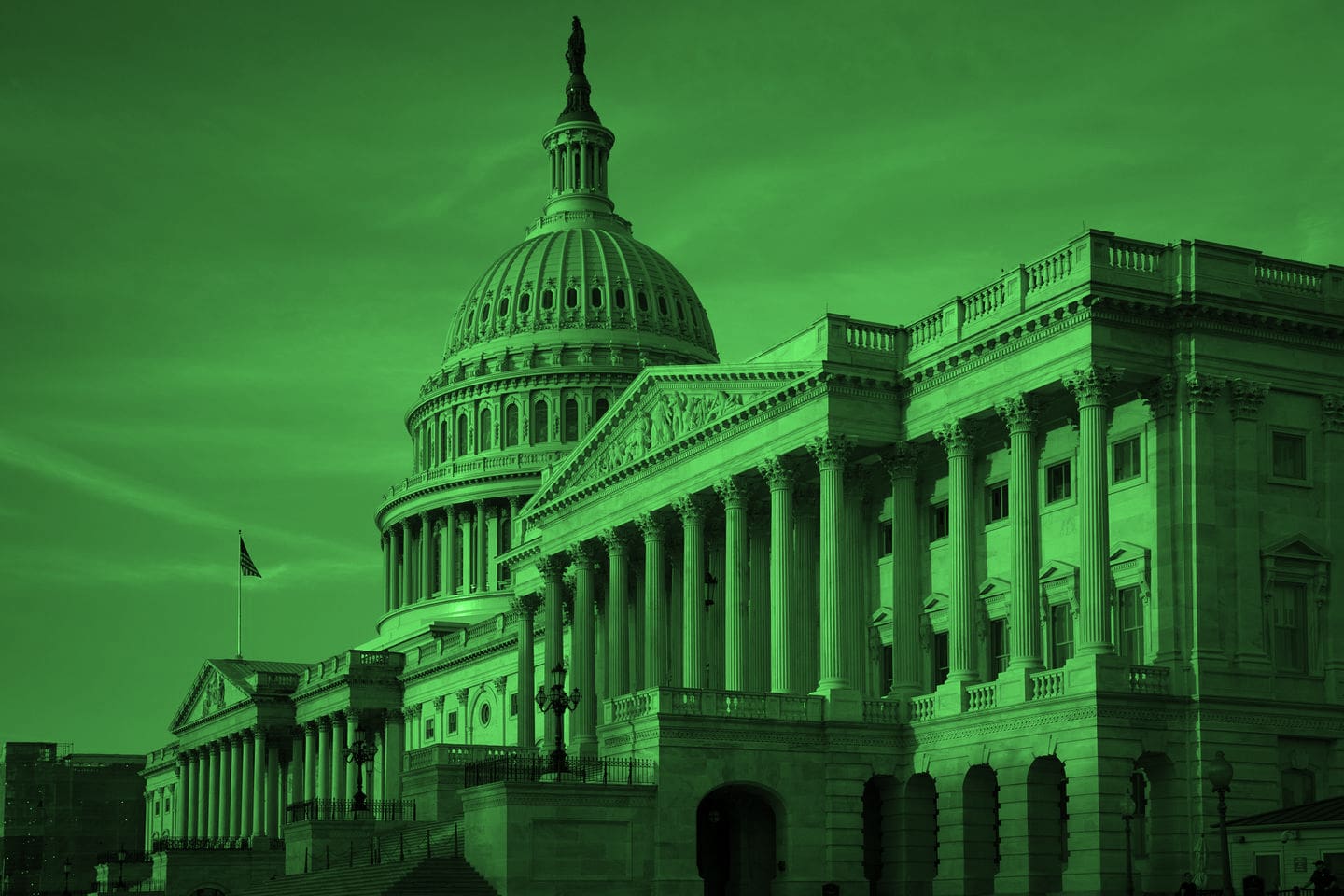 "We urge you to immediately issue a statewide stay-at-home order to save lives."
Delegation Dems welcome order
Florida is now among those operating under a statewide "safer at home" order, among the most drastic actions a governor can take in trying to minimize the spread of the COVID-19 virus. Gov. Ron DeSantis took that step this week after resisting calls to do so by current and former delegation Democratic colleagues.
On March 25, most delegation Democrats signed on to a letter led by Rep. Ted Deutch of Boca Raton, urging DeSantis to order the statewide lockdown. All 13 Democrats signed another letter March 31, pleading for DeSantis to take action.
"We cannot wait, and we cannot leave this decision to county and municipal governments," they wrote. "We urge you to immediately issue a statewide stay-at-home order to save lives," the Democrats stated.
Rep. Debbie Mucarsel-Powell followed that up by quoting coronavirus response coordinator, Dr. Deborah Birx, to issue a demand to take the step.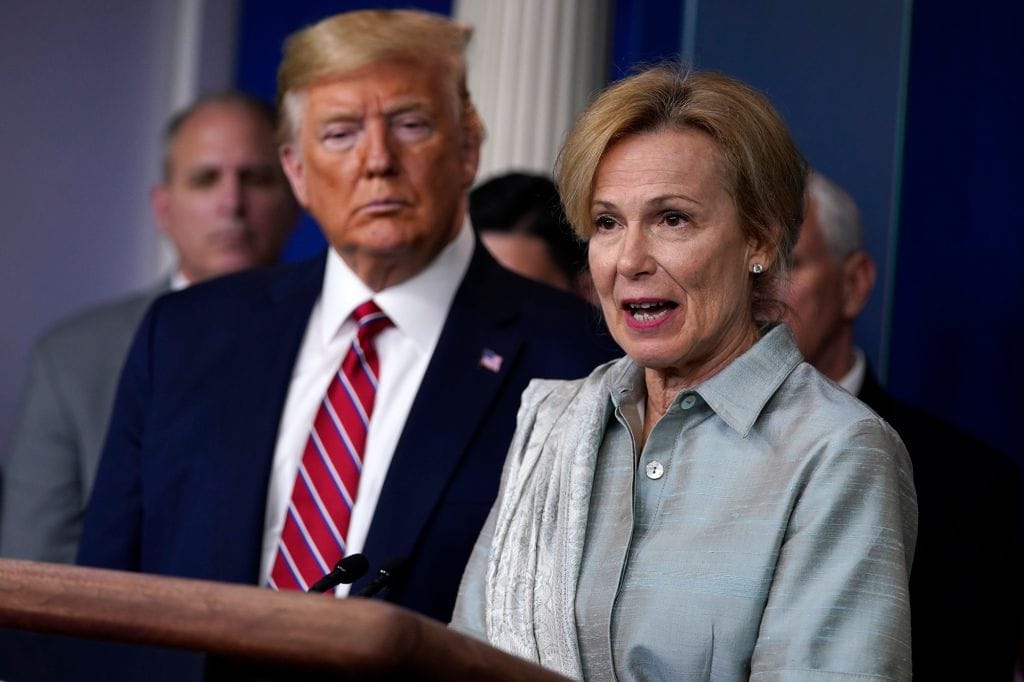 "Dr. Birx: 'If you wait until you see it, it's too late.' She's talking to you @GovRonDeSantis," she tweeted. "Florida needs to start taking this seriously NOW."
That same day, President Donald Trump painted a dire picture of what is to come and extended the social distancing guidelines for another 30 days. DeSantis, who had previously ordered South Florida counties to stay home, acted the following day.
Among delegation Democrats, initial responses were mostly in line with the seriousness of the situation, though Mucarsel-Powell indirectly tied the Florida deaths suffered to inaction by the Governor.
"Long overdue, but glad the Governor finally took action," tweeted Rep. Stephanie Murphy of Winter Park. "Moving forward, I hope our state leaders make these decisions based on the science & what our health experts are telling us."
Coral Gables Democrat Donna Shalala merely tweeted, "Finally!" but after having a day to think about it, she questioned "why people run for office if they are not willing to make hard decisions. Gov. DeSantis' delay in issuing a stay-at-home order is a tragedy that will be measured in human lives."

During an interview with CNN's Jim Sciutto, Shalala responded to a question of whether the delay in ordering the statewide stay at home order cost lives. She replied, "It absolutely did."
Rep. Lois Frankel of West Palm Beach said, "While there are still some dangerous loopholes, the Governor's statewide stay-at-home order will save lives and lessen the impact on our #healthcare system."
One of the "loopholes" gaining the most attention is the one covering church services. The order generally permits "attending religious services conducted in churches, synagogues and houses of worship," but also permits stricter prohibitions at the county level.
A Hillsborough County pastor was arrested for holding church services with 300-500 worshippers in attendance. The county had expressly prohibited such gatherings, but will now only recommend maintaining a safe distance.
The list of exemptions is long but includes permissions for numerous necessary activities. Trump is resisting calls for a national shutdown, pointing to several states with much fewer cases of the virus than those with large population areas.
Scott: investigate WHO
Last week Rubio and Republican Rep. Michael McCaul of Texas accused the World Health Organization (WHO) of being influenced by China. This week, Florida's other Senator is joining the fight.
Sen. Rick Scott has called for a Congressional investigation into the WHO for what he describes as "helping China cover-up" the extent of the coronavirus pandemic. Scott has frequently questioned the relationship between the two and says the organization is China's "pawn."
"When it comes to Coronavirus, the WHO failed," Scott said in a news release. "They need to be held accountable for their role in promoting misinformation and helping Communist China cover up a global pandemic."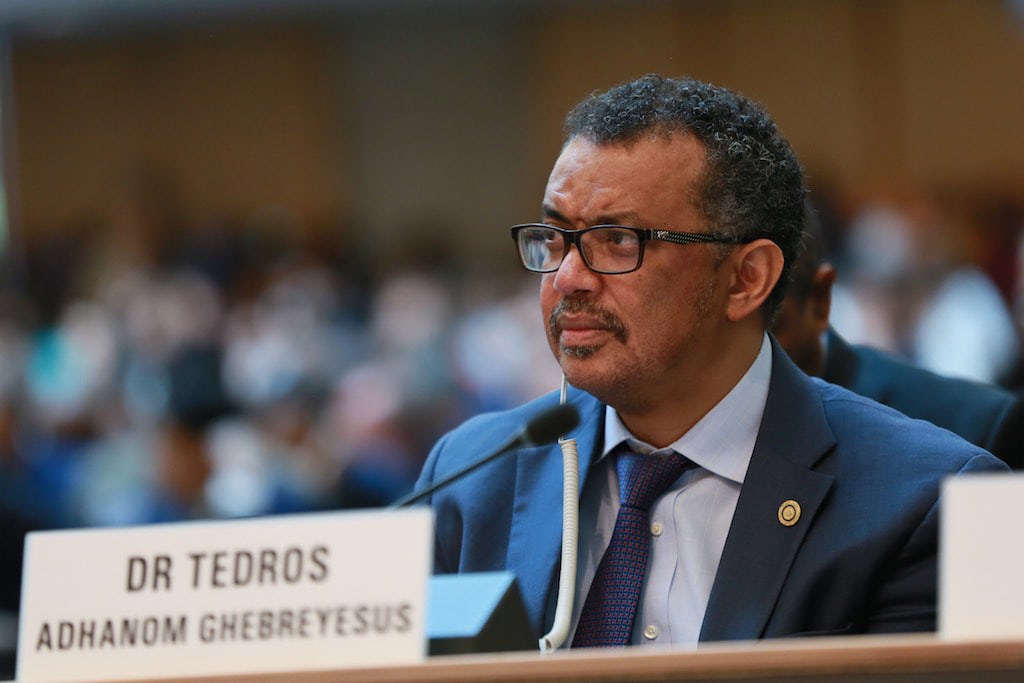 In February, Scott wrote to the WHO Director-General, Dr. Tedros Adhanom Ghebreyesus, asking for a WHO in-depth analysis of the crisis that is independent of China. That did not happen, prompting Scott to provide a tweet from the WHO to serve as an example of "willfully parroting" China's assurance there was no evidence of human-to-human transmission.
"We know Communist China is lying about how many cases and deaths they have, what they knew and when they knew it — and the WHO never bothered to investigate further," Scott said. "Their inaction cost lives."
Rubio laments sanctions waivers
In a controversial move, the Trump administration has renewed several waivers on U.S. sanctions against Iran, allowing Russian, European and Chinese companies to continue to work on Iran's civilian nuclear facilities without drawing American penalties. Secretary of State Mike Pompeo reportedly opposed extending the waivers, but the view of Treasury Secretary Steve Mnuchin carried the day.
Mnuchin argued that eliminating the waivers during the coronavirus pandemic was unpalatable at a time when the administration is being criticized for refusing to ease sanctions to deal with the outbreak. Sen. Marco Rubio was among those disagreeing with Mnuchin's take.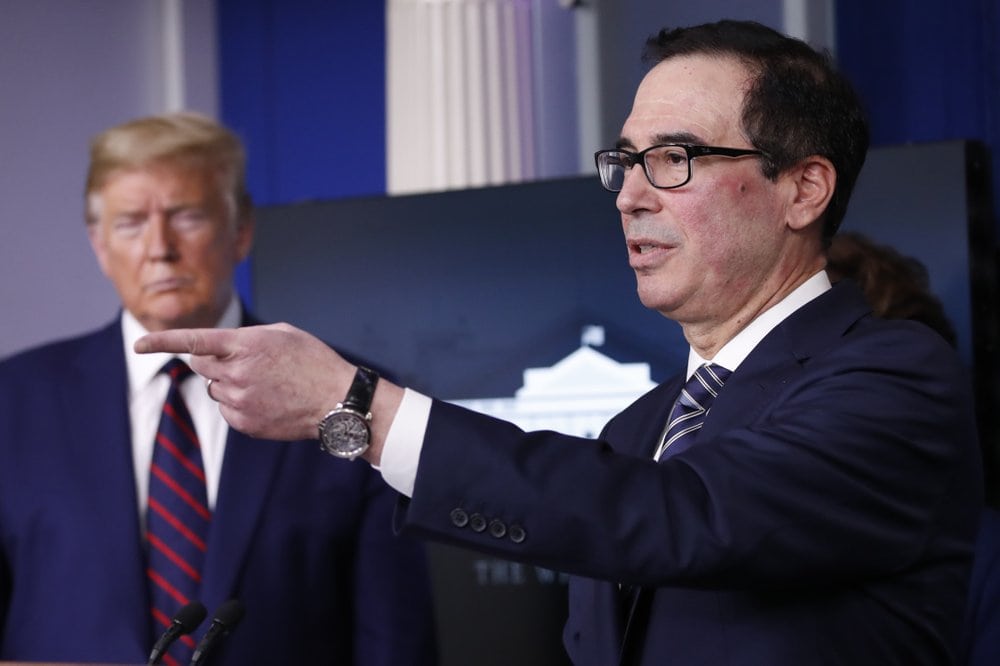 "The recent decision to once again renew sanctions waivers related to Iran's civil nuclear program is disappointing," Rubio said. "As Iran continues to violate its commitments, the U.S. should ensure that the regime in Tehran does not receive any support for its nuclear program from Russia, China and other foreign countries."
Last week, the administration slapped new sanctions on 20 Iranian individuals and companies for supporting Shia militia in Iraq held responsible for attacks on bases where U.S. forces are located. At the same time, however, it extended another sanctions waiver to allow energy-starved Iraq to keep importing Iranian power.
"It is time for the administration to end these waivers and continue maximum pressure against the Iranian regime," Rubio said.
The second-term Republican is a member of both the Senate Foreign Relations Committee and Intelligence Committee.
Scott seeks spending rescission
After signing the CARES Act, which committed as much as $2.2 trillion to prop up the economy while much of the country stays home, Trump admitted that he had to agree to certain non-related areas of funding contained in the bill. Scott wants those items rescinded.
He was specifically referring to $25 million for the Kennedy Center, $75 million each for the National Endowment for the Arts, National Endowment for Humanities, and the Corporation for Public Broadcasting, among others. Scott said those funds "can instead be used to help American families."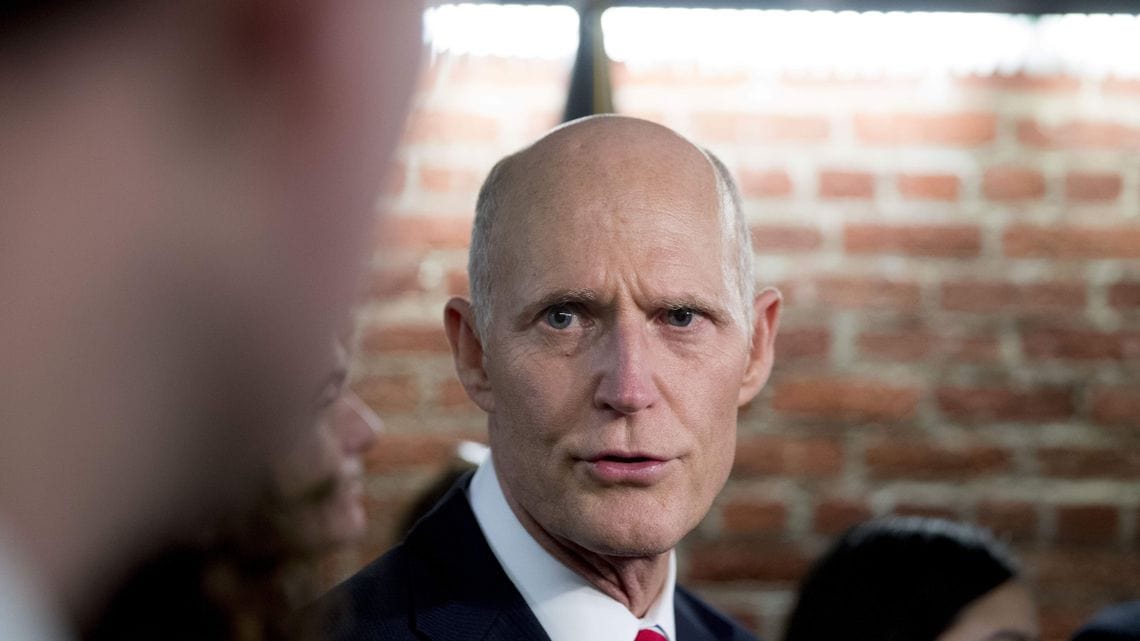 In a letter to Russell Vought, the acting director of the Office of Management and Budget, Scott urged him to start the process to enable Trump to rescind the appropriations.
"If the President submits a rescission request to Congress, it triggers a special process in which the funds are then locked down and cannot be used by the agencies for 45 days," Scott wrote. "During this time, Congress can either approve, modify, or ignore the President's rescission request. In the Senate, rescission legislation is treated in an expedited fashion as it must be acted upon within a set time period and is subject to a simple majority threshold."
He also asked Vought to "determine if other spending may be appropriate for rescission."
Lawson shaped by homelessness
A recent hearing of the House Financial Services Committee brought the testimony of some individuals going through some family struggles. A story from tenant advocate Jeffery Williams, who told of his family's personal struggles, struck a chord with Democratic Rep. Al Lawson of Tallahassee, prompting him to share a brief period of his life story that included housing insecurity.
"Mr. Williams, I was really taken by your testimony, and when I looked at your son, it brought back flashbacks from a time that my family was homeless for five years," Lawson said. "We lost everything in a fire."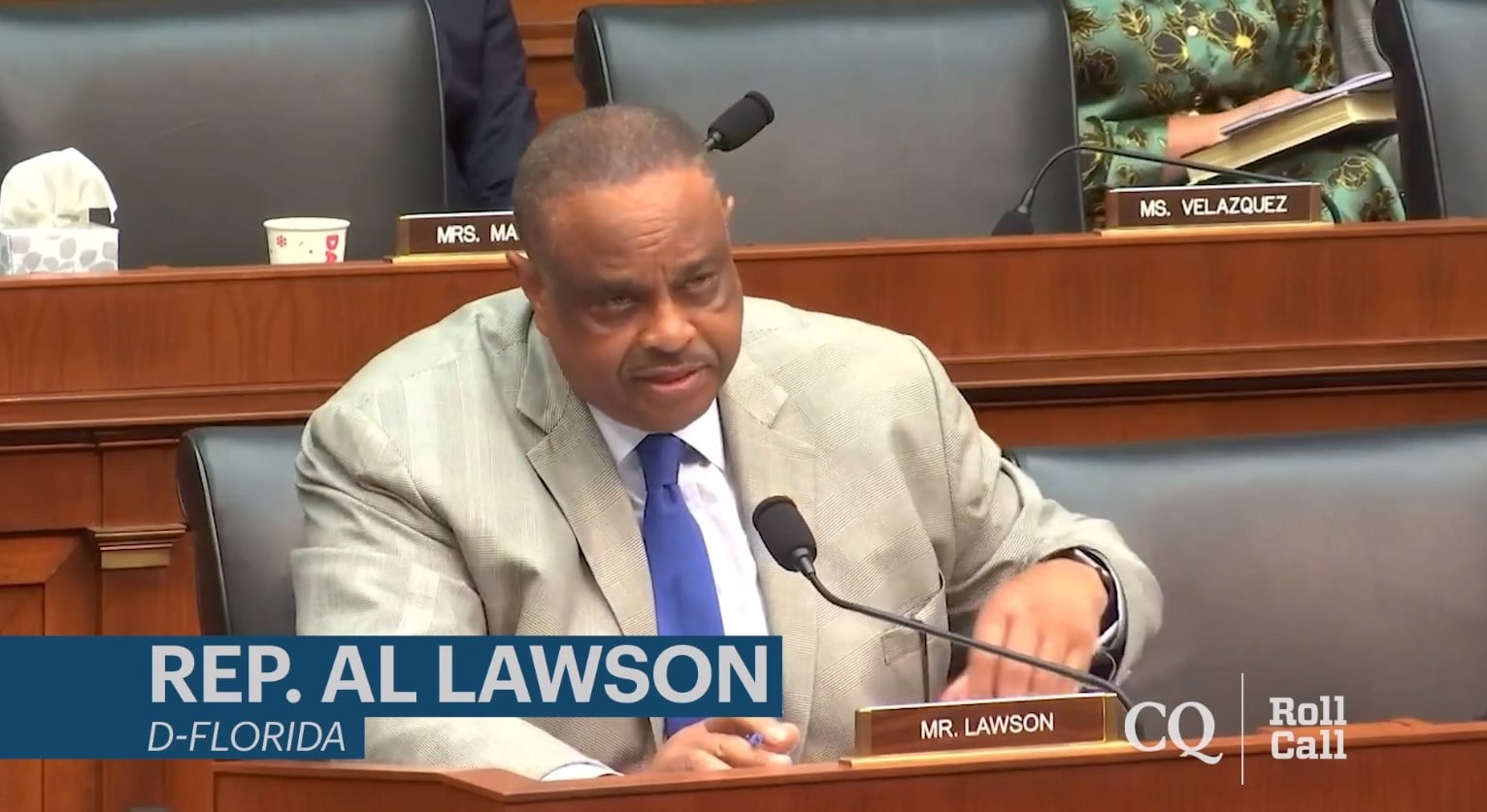 Lawson also shared his childhood memory with Roll Call, recalling the temporary arrangements his family was forced to make. Many families were on their own as "there were no safety net programs at that time," he added.
"Today, there's a lot of programs and resources that are available that we are talking about now," Lawson told Roll Call's Jim Saksa in an interview. "We can help solve some of the homelessness crises that exist in America."
He credited his real-life experience and guidance from his father for shaping his view on service to others.
"My father always told me you make a living by what you make, but you make a life by what you give," Lawson continued. "So, I always wanted to be a giver."
Murphy emerges from quarantine
The COVID-19 pandemic is taking its toll on the entire planet and nobody is exempt from the dangers, even members of Congress. The lucky ones, such as Rep. Murphy of Winter Park, are exposed, but do not contract the disease while quarantining themselves for two weeks.
Murphy ended her quarantine this week necessitated by exposure to fellow Blue Dog Democrat Ben McAdams from Utah, who was the second member of the House of Representatives to test positive for the coronavirus. Murphy's Florida colleague, Republican Rep. Mario Diaz-Balart of Hialeah, was the first.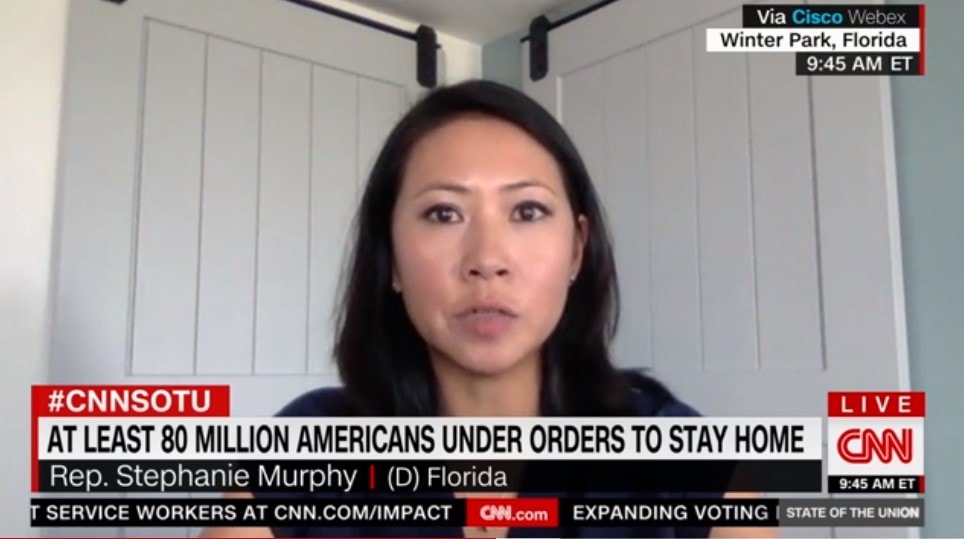 Murphy continued to work from home during her self-isolation, which included an appearance on CNN March 22. She told host Jake Tapper "it's a reminder that we can all be at risk of coming in contact with COVID-19, but we all have a responsibility to make sure that we don't continue to spread the infection."
"In accordance w/CDC, (Centers for Disease Control and Prevention) I ended my self-quarantine this weekend 2 weeks after my exposure to a colleague who had #COVID19," Murphy tweeted. "I've been asymptomatic & in good health throughout. Thank you for your well wishes! I'll keep practicing social distancing as CDC says ALL Americans should do."
Also joining Murphy in self-isolating are Florida Delegation members Deutch and Frederica Wilson of Miami Gardens. Deutch's son was showing symptoms while Wilson encountered Diaz-Balart.
Soto, Dems promote census
April 1 was officially Census Day, when a nationwide awareness day was targeted to urge Americans to fill out their 2020 census forms. Despite the efforts of some in Congress to raise that awareness, most Americans seem aware of little else than the COVID-19 pandemic.
Despite the hurdles in front of them, census officials vow that its year-end deadline will complete the job. Among those helping the effort is Democratic Rep. Darren Soto of Kissimmee, who urged his constituents to put the extra time at home due to social distancing to effective use by submitting their forms.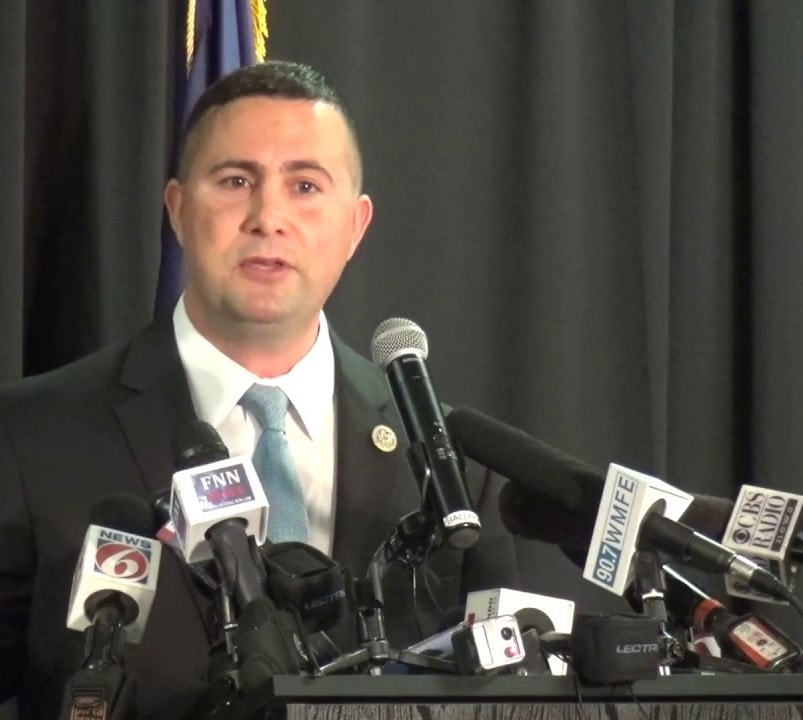 "It's #CensusDay, & just filled mine out! Our response rates in #FL09 are below nat' l avg with 34% in Orange, 29.4% in Osceola & 36% in Polk," Soto tweeted. "Home due to #coronavirus crisis? Now is the perfect time to make sure #WeCount! Join me & fill yours out today http://my2020census.gov"
The spread of the virus forced the U.S. Census Bureau to suspend field operations for at least one month from mid-March to mid-April when the hiring process would be getting ready to include up to 500,000 temporary census takers. The Bureau has delayed the start of counts for the homeless and people living in group quarters like dorms and nursing homes while also pushing back the head count's deadline from the end of July to mid-August.
Republicans have rarely promoted the census, while other Florida Democrats urged their constituents to be counted.
Democratic Rep. Debbie Wasserman Schultz of Weston was among those urging Floridians to complete the form.
"It's #CensusDay! With only 10 questions, it takes 10 minutes to complete," she said. "Yet our community's funding for roads, schools & other services rely on it for the next 10 years."
Murphy, just out of two-weeks of quarantine, also urged her district to get involved.
"It's #CensusDay! You can find out more about key census dates here," she tweeted. "Don't forget to complete your census and be counted! #FL07 #FlaPol #CensusDay2020 #ShapeYourFuture"
The 2020 census will help determine how many congressional seats and Electoral College votes each state awarded, as well as the distribution of nearly $1.5 trillion in federal spending. Florida expects to gain one seat in Congress.
GOP candidates back term limits
When Democrats were maintaining their 40-year hold on the House of Representatives, a respectable number of Republicans were in favor of term limits. While spending most of two decades in exile, Democrats were not as quick to embrace the concept, instead putting much of their energies toward regaining the majority.
Now that Republicans are back in the House minority, support for term limits may be on the rise, exemplified most recently by two GOP opponents of St. Petersburg Democrat Charlie Crist. Anna Paulina Luna and Sheila Griffin, two of the six Republican challengers for the Republican nomination for the District 13 seat, have taken the pledge from U.S. Term Limits (USTL) to serve no more than three terms if elected.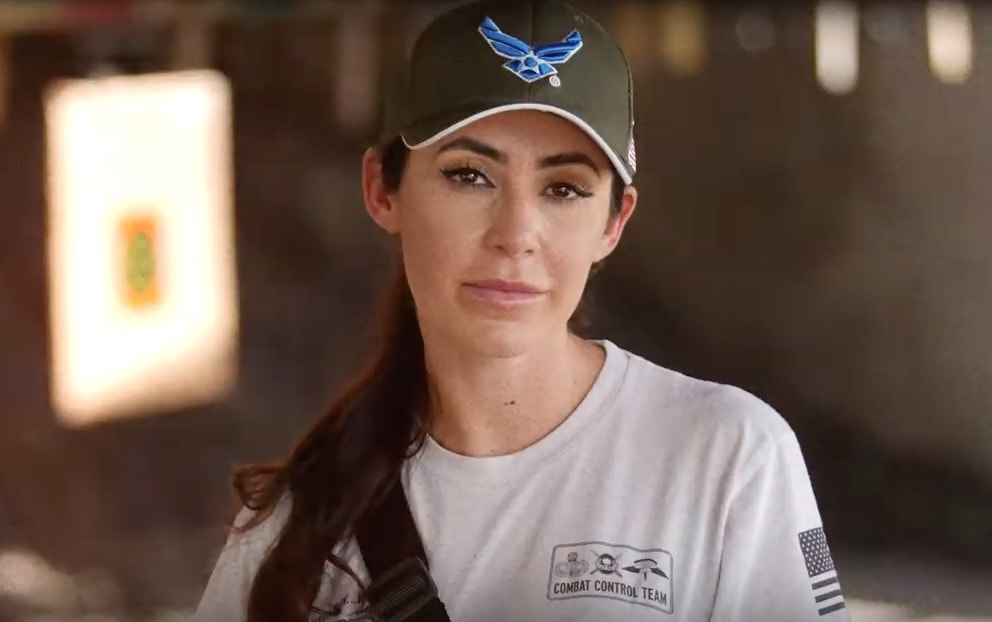 "Anna's and Sheila's support of term limits shows that there are individuals who are willing to put self-interest aside to follow the will of the people," said USTL President Philip Blumel in a news release. "America needs a Congress that will be served by citizen legislators, not career politicians."
Among the 70 that have signed the pledge within the House and Senate, six are from Florida. Those include Rubio and Reps. Matt Gaetz, Ross Spano, Greg Steube, Brian Mast and Francis Rooney. Though Rooney is retiring at the end of this term, he sponsored the constitutional amendment legislation in the House.
The USTL pledge for Senators is a commitment to serve only two terms.
Though Crist is the heavy favorite to win a third term in November, the GOP establishment is getting behind Amanda Makki as the main challenger. Among those endorsing Makki are House Minority Leader Kevin McCarthy, Minority Whip Steve Scalise, and delegation Republicans Neal Dunn, Michael Waltz and John Rutherford.
Virus outbreak in prisons feared
The coronavirus has infiltrated areas other than residential communities and hospitals. An aircraft carrier deployed at sea, cruise ships in the Caribbean as well as prisoners and staff at correctional facilities are presenting unique concerns.
The case surrounding correctional facilities is affecting Florida at multiple institutions. At least a dozen staffers have tested positive for the COVID-19 virus, and concern is growing for spreading the virus among the 96,000 prisons in the state correctional system.
"It is difficult because they often are not in a position to practice the social distancing that our public health officials tell us is critical. There is no time to waste," said Democratic Rep. Kathy Castor of Tampa. "I call on the Governor to move decisively to safeguard both the health of correctional officers and inmates."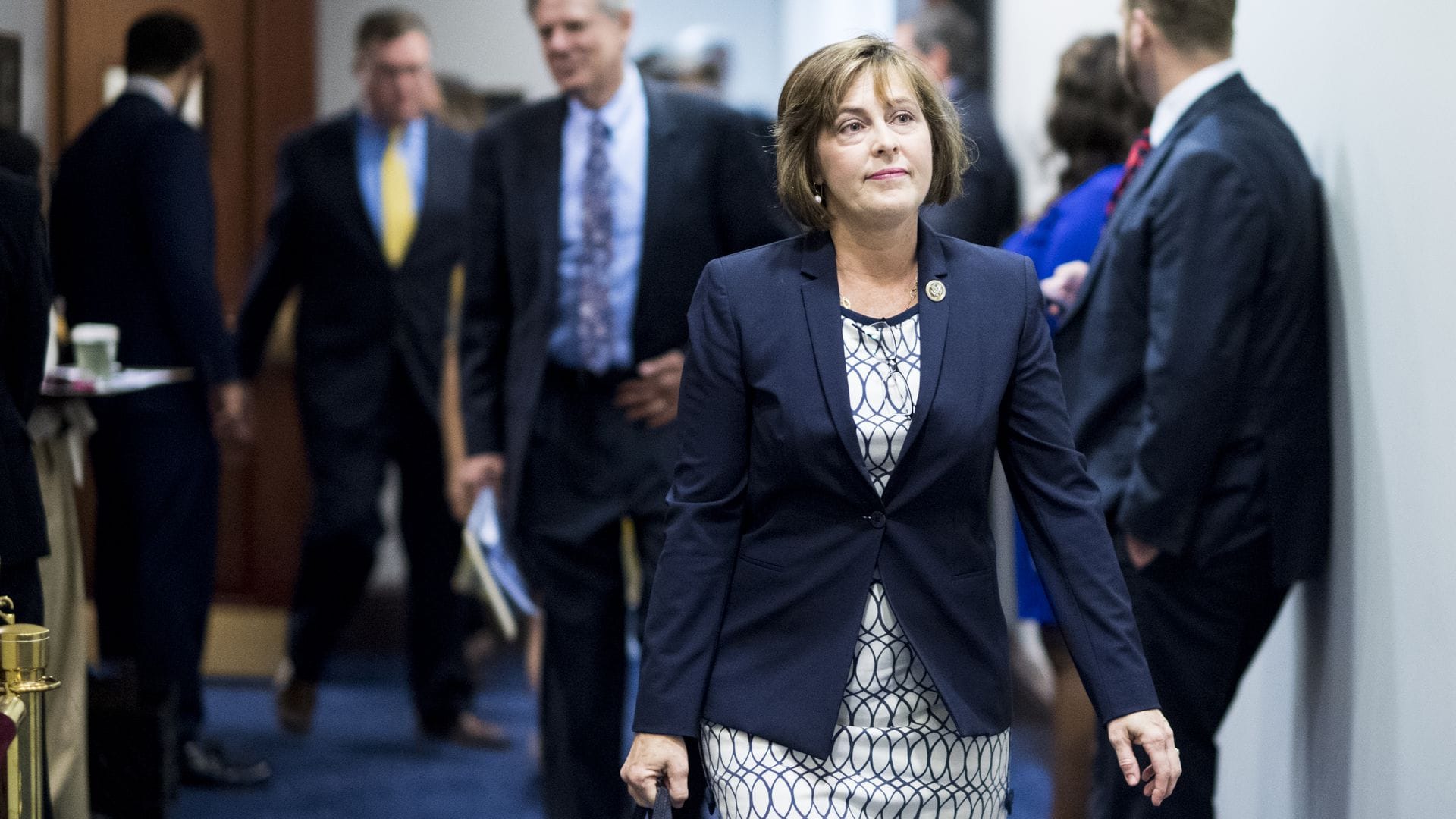 Reformers have called for action to address the situation. Some are calling for the release of those "who do not pose a danger to society" to prevent a "humanitarian crisis."
Buchanan seeks constituents' return
The rapid spread of the coronavirus has affected tens of millions of Americans at home, but the ramifications are having dramatic effects on others located around the world. The State Department is working to bring Americans home who are stranded in other countries.
Secretary of State Mike Pompeo described the mission as an airlift back home like we've not seen in an awfully long time, and I'm really proud of the way our team has responded." He acknowledged, "There's still a lot of work to do."
Republican Rep. Vern Buchanan provided examples of the work yet to do, highlighting three of his constituents who are stuck in India, Peru and Colombia. In a letter to Pompeo, he urged forceful action to help retrieve the three.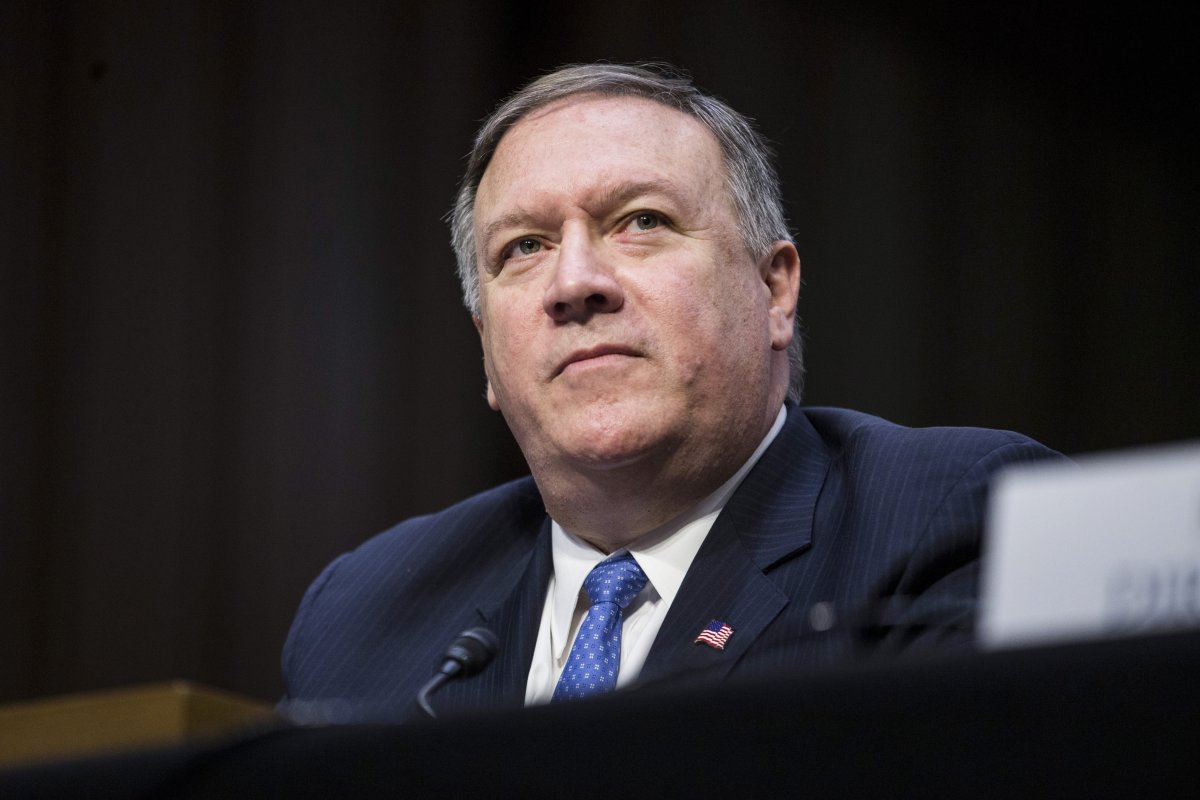 "I am very concerned that people from my congressional district, among others, have reported difficulties getting assistance from U.S. embassies in foreign countries and have been unable to secure flights home," Buchanan wrote.
"I join their families and friends who are anxiously awaiting their swift return to U.S. soil. Please act immediately to provide information to my constituents and help arrange evacuation flights home."
In a related issue, the fate of 7,300 Peace Corps volunteers is unknown. The organization fired those individuals two weeks ago, but was said to be involved in evacuating those volunteers.
The CARES Act calls for $88 million in funding to the Peace Corps for evacuations. That line item was on Scott's list for possible rescission.
Trump, DMP agree on spending
Before the CARES Act passed Congress and Trump signed it, Miami Democrat Mucarsel-Powell was among those calling for an even bigger bill that would include more than $700 billion for infrastructure. The most well-known Republican now agrees with her.
"A nearly billion-dollar infrastructure investment would put people in South Florida and across the nation back to work, fix our crumbling roads and bridges, and take significant steps toward a low-carbon, sustainable future," she said March 20. "We need to turn this framework into legislation and pass it now."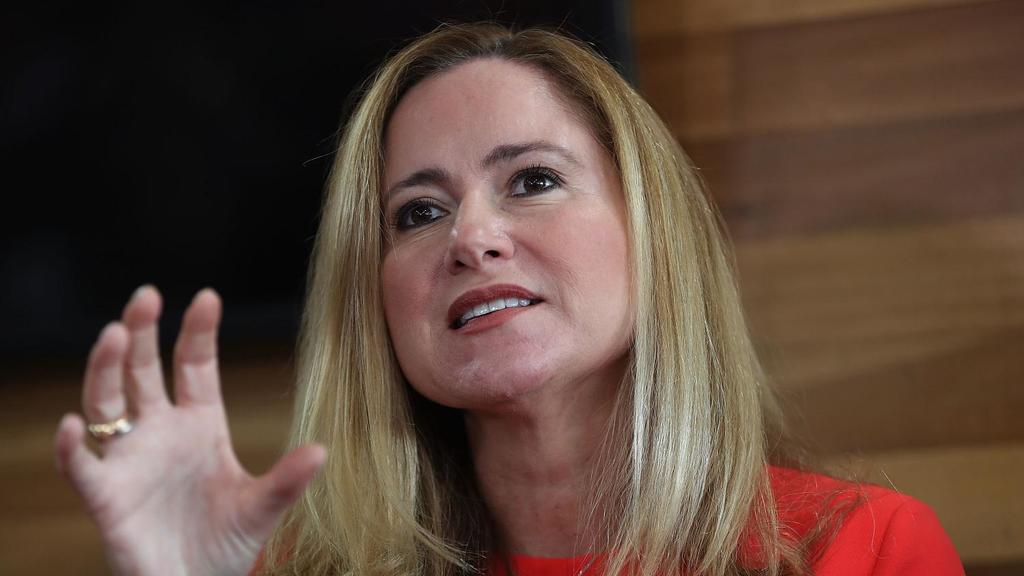 The $2.2 trillion package that ultimately passed was designed to help businesses keep employees on the payroll, help local and state governments fight the disease and provide direct payments to individuals. Within hours after enaction, the calls for the next bill began.
Earlier this week, Trump indicated his agreement on the necessity for such legislation, further adding his support for big spending on infrastructure. His vision is even far more expansive than the approach advocated by Mucarsel-Powell.
"With interest rates for the United States being at ZERO, this is the time to do our decadeslong-awaited Infrastructure Bill," the President tweeted. "It should be VERY BIG & BOLD, Two Trillion Dollars, and be focused solely on jobs and rebuilding the once great infrastructure of our Country! Phase 4."
That places Trump not only on the same page with Mucarsel-Powell, but also with Speaker Nancy Pelosi, who is also touting a need for infrastructure spending. He is certain to face opposition within the Republican Party, many of whom wish to see the effects and after-effects of the current $2.2 trillion commitment.
Shalala congressional offices cited
The Congressional Management Foundation serves Congressional offices to improve their operations, management and constituent interaction for decades. This week they announced finalists for their annual Democracy Awards with one Floridian nominated in two categories.
Rep. Shalala was chosen as one of eight finalists in "Constituent Service." Her team was also tapped as one of six finalists for having a solid workplace environment, known as "Life in Congress."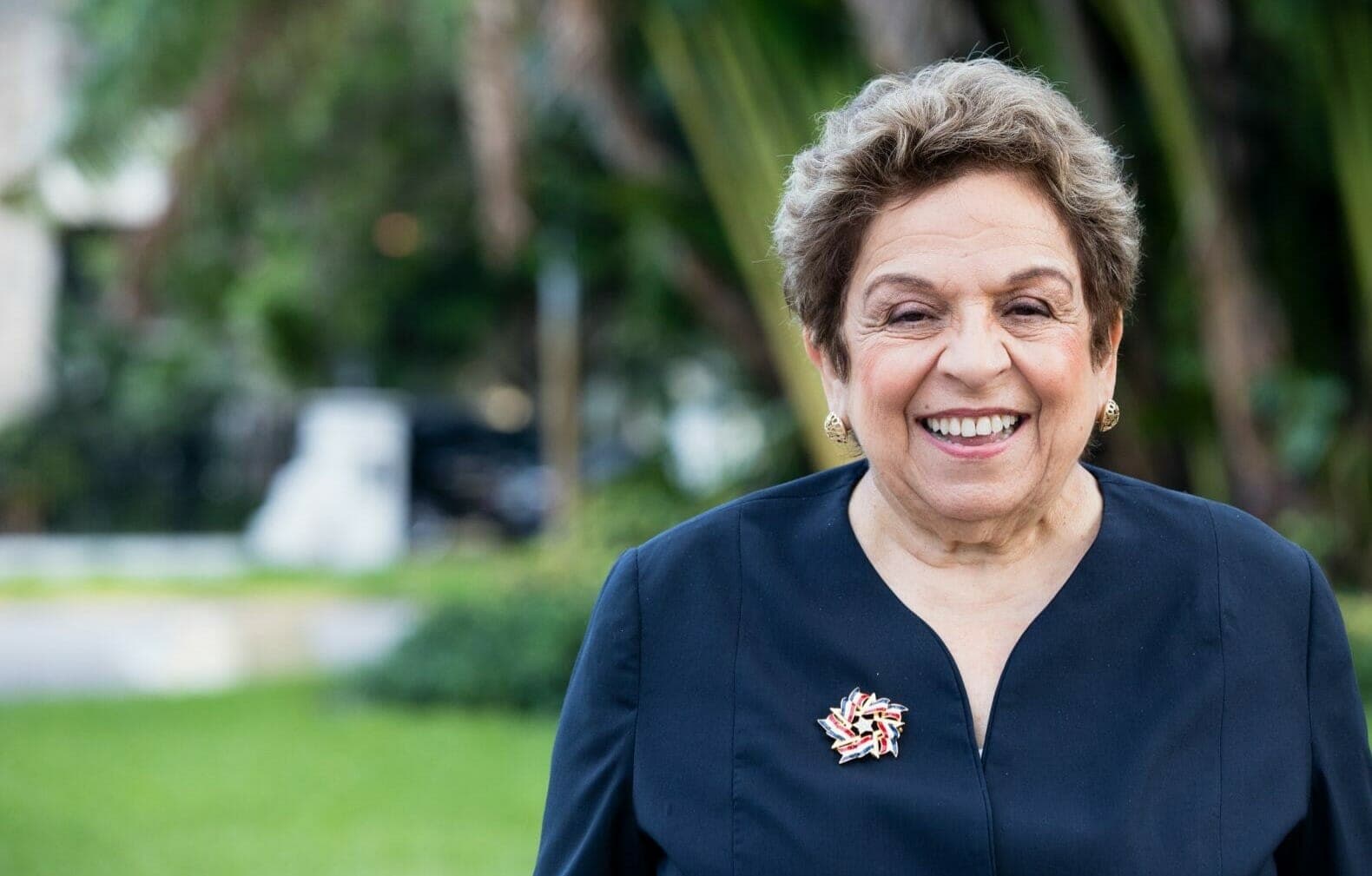 "From the moment I was elected to Congress, my staff and I have worked tirelessly to make sure we are providing the best service and representation possible," Shalala said in a news release. "It is an honor to be recognized for our efforts to serve our community."
The Democracy Awards recognize nonlegislative achievement and performance in congressional offices and by members of Congress. Twenty-four House and Senate offices were honored as finalists in two additional categories: Transparency & Accountability and Innovation & Modernization.
"Now, more than ever, Americans need to hear about examples of their government officials performing at their best. That describes the finalists of the Democracy Awards," said Bradford Fitch, president and CEO of the Congressional Management Foundation.
"These members of Congress and their staff deserve credit for their work to improve transparency in government, promote a positive workplace, foster innovation in operations, and serve their constituents."
Shalala was one of only two members chosen as a finalist in two categories. New York Democratic Rep. Alexandria Ocasio-Cortez was recognized for service in Life in Congress — Workplace Environment as well as Innovation and Modernization.
"I also recognize the importance of morale and teamwork in promoting connection with our community and effective representation of our constituents," Shalala added. "We will continuously improve the quality of our constituent services to help address the difficult issues facing the people of South Florida in this pandemic and beyond."
On this day
April 3, 1948 — With a speed almost unknown in peacetime, President Harry S. Truman signed the $6 billion stop-Russia foreign aid bill less than 24 hours after Congress rushed it through both chambers. The aid package, known as the Marshall Plan, was meant to shore up Europe in the face of potential Russian aggression.
"This measure is America's answer to the challenge facing the free world," Truman said in an address heard around the world. Secretary of State George C. Marshall, for whom the effort is named, said: "The leaders in Congress and (U.N.) membership generally have faced a great crisis with courage and wisdom."
April 3, 2013 — In March, Sen. Bill Nelson introduced a bill with much fanfare that would cut Congress' pay by up to 20% if federal workers were furloughed because of automatic budget cuts caused by sequestration. Instead, the Senate took Nelson's idea a step further by passing a bill proposed by GOP Sen. Lindsey Graham that calls for Congress to donate 20% of their salaries if sequestration occurs.
Nelson lamented the imposition of sequestration as Capitol Hill disputes over budget cuts. He blamed Republicans for the impasse because they "are afraid they're going to get tea-partied in their next primary elections." President Barack Obama said he would donate 5% of his salary if the steep budget cuts become a reality.