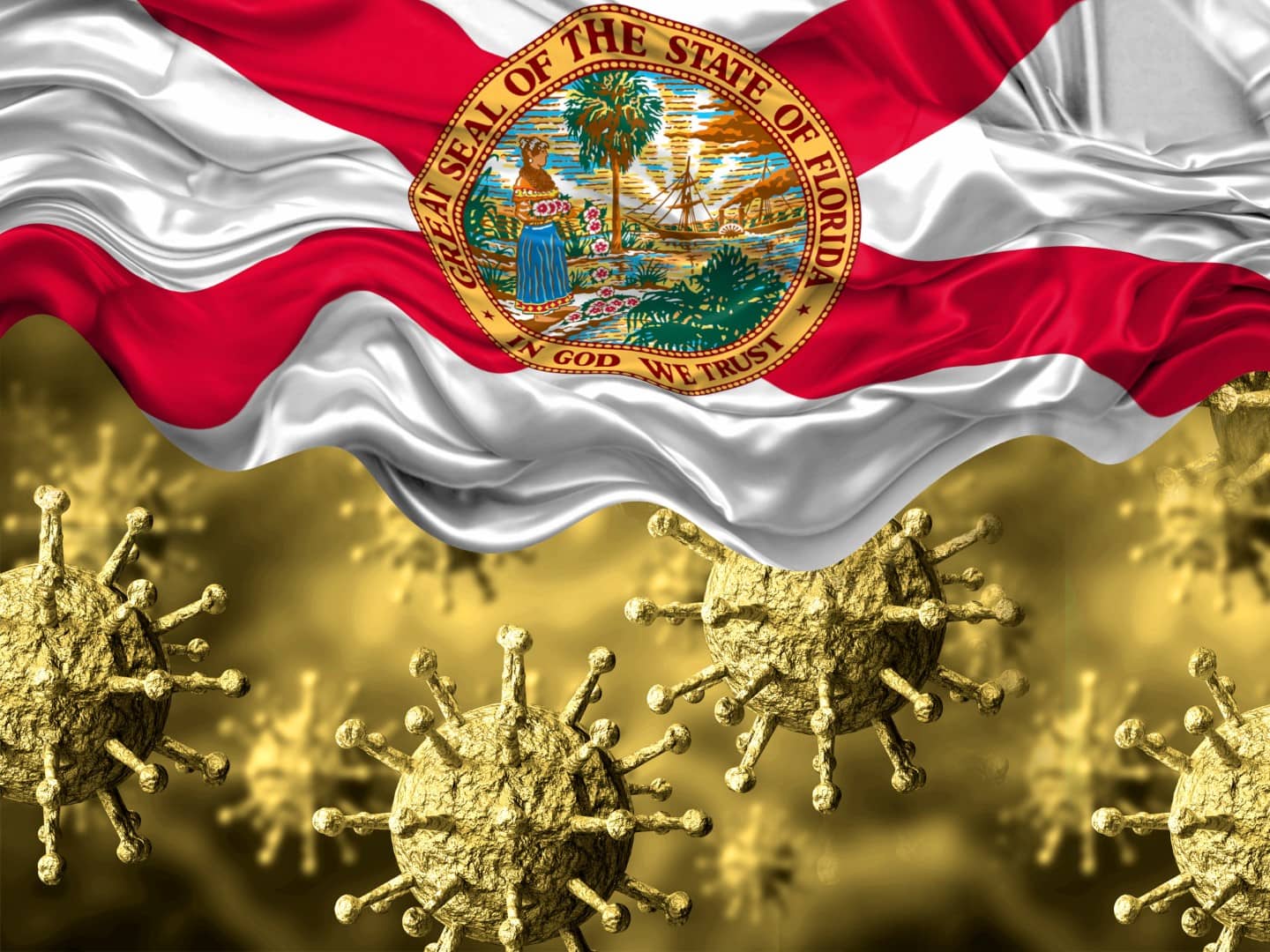 There are now 15,456 cases in the state.
More than 300 Floridians have died of complications from the novel coronavirus now that state health officials confirmed 13 fatalities since Tuesday evening.
The Department of Health (DOH) also reported 709 new cases, raising the total number of confirmed cases to 15,456. That includes 453 non-Florida residents who were tested and isolated in the state.
And nearly 2,000 Floridians have been hospitalized for the coronavirus, up to 1,956 from 1,894 Tuesday night. The state does not count non-residents in its hospitalization count or its death toll, which is now 309.
South Florida remains the largest hot spot of the disease in the state. More than half of the state's coronavirus cases are in Miami-Dade, Broward and Palm Beach counties.
In Miami-Dade, 5,354 people have contracted the virus, an increase of 228 over yesterday. Miami alone has 3,235 of those cases. Broward has 2,358 cases, up from 2,230, and Palm Beach has 1,206, up from 1,159.
But Palm Beach leads the state in deaths, now with 69 after officials confirmed an additional five there.
The elderly and people with underlying health conditions, such as heart disease or diabetes, are the most at risk for a severe case. While people 65 and older make up less than a quarter of confirmed cases, 55% of those hospitalized are at least 65, as were 83% of those who passed away.
In long-term care facilities, now 415 residents and staff have tested positive, up from 358 24 hours before. The rate of daily new cases in long-term care facilities began increasing at the start of this month.
DOH now has the results of 143,247 coronavirus tests, up from 138,262 Tuesday. At least 1,324 other people await their results.
Charlotte Figi, a 13-year-old whose family's activism paved the way for Florida and other states' medical cannabis programs, passed away from COVID-19 this week in Colorado Springs. A CBD-dominant strain known as "Charlotte's Web" helped suppress her debilitating seizures.
According to a poll released Tuesday by CNBC and Change Research, 69% of Floridians describe the state's response under Gov. Ron DeSantis as "not aggressive enough," and 63% describe the federal government's response under President Donald Trump as "not aggressive enough." The pollsters also asked the opinions of voters in five other battleground states.
Below are the 13 deaths reported since Tuesday evening:
Broward: 58 total
— 56-year-old male
— 85-year-old female
— 64-year-old male
— 61-year-old male
Highlands: 3 total
— 81-year-old male
Miami-Dade: 49 total
— 86-year-old male
— 78-year-old female who had contact with a known case
Monroe: 3 total
— 75-year-old male
Palm Beach: 69 total
— 38-year-old male who had traveled to Colombia
— 81-year-old male
— 87-year-old female
— 68-year-old female
— 68-year-old male