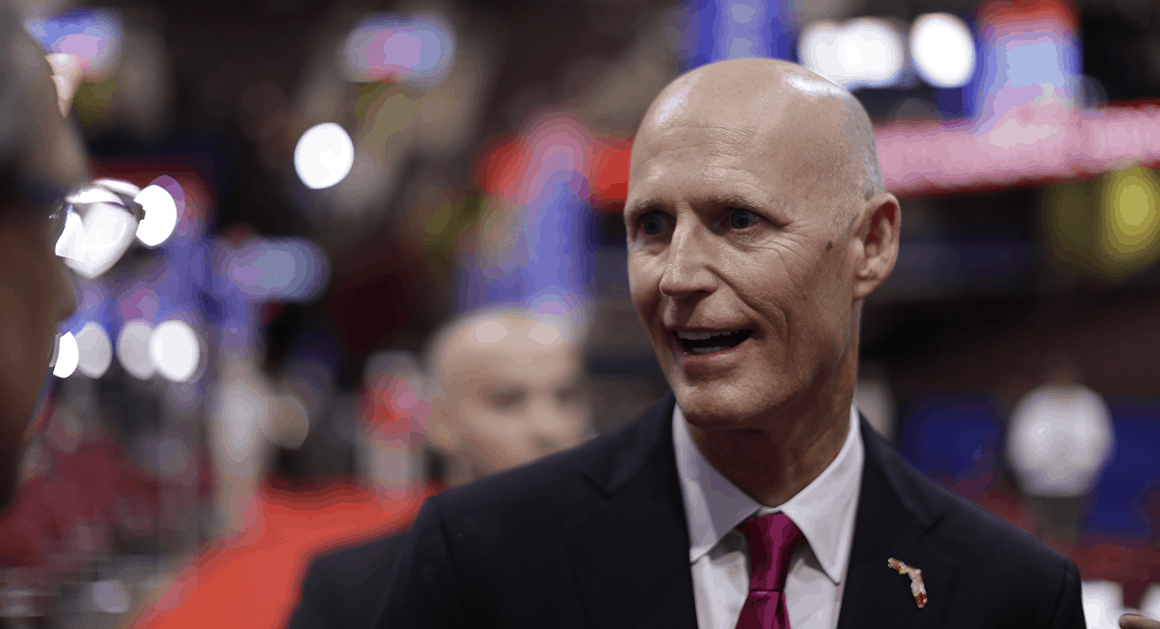 Senator was light on specifics related to Florida coronavirus fight.
On Tuesday, Sen. Rick Scott struggled with mask messaging, as Florida localities are roiled by debates about whether to require them or not.
The debate of most national interest currently: the one in Jacksonville, the home of the Republican National Convention.
Jacksonville adopted an indoor mask requirement Monday, after weeks of the Mayor saying one wasn't needed.
Scott has simultaneously advocated mask wearing and spurned calls for a mandate, and in two media hits, he demanded mask wearing while saying it was "not government's role" to mandate such.
On Newsmax Tuesday evening, Scott seemed to advocate a mandatory/voluntary hybrid position regarding the RNC.
"You can hold a safe convention. You're going to have to social distance, wear a mask, you ought to be doing all these things … I just don't think that it's the government's role to be doing these things," Scott said about mandating mask wearing.
Those comments didn't clear up earlier confusion from a Fox Business Network segment on Varney and Company Tuesday morning, in which he made similar points.
Scott suggested there too a mask mandate was a bridge too far, punctuated with bromides alternately aspirational and libertarian.
"Why don't they just tell us 'this business, they have employees or customers with coronavirus'?  Guess what? We wouldn't go there," Scott said, adding that people would "avoid the bad places."
"Quit telling us what to do with our lives," Scott said. "Let us make our own decisions."
"Why do we have to have all these rules, all these laws," Scott complained later in the Fox Business Network segment.
"They can't mandate everything," Scott said. "We're telling our law enforcement to do things they can't enforce."
He added that people going to bars are "selfish" and "wrong," but did not address the DBPR action to close them in the state.
Florida continues to see a surge in documented cases of COVID-19, with 6,000 new positive tests driving the total diagnoses over the course of the epidemic past 152,000.