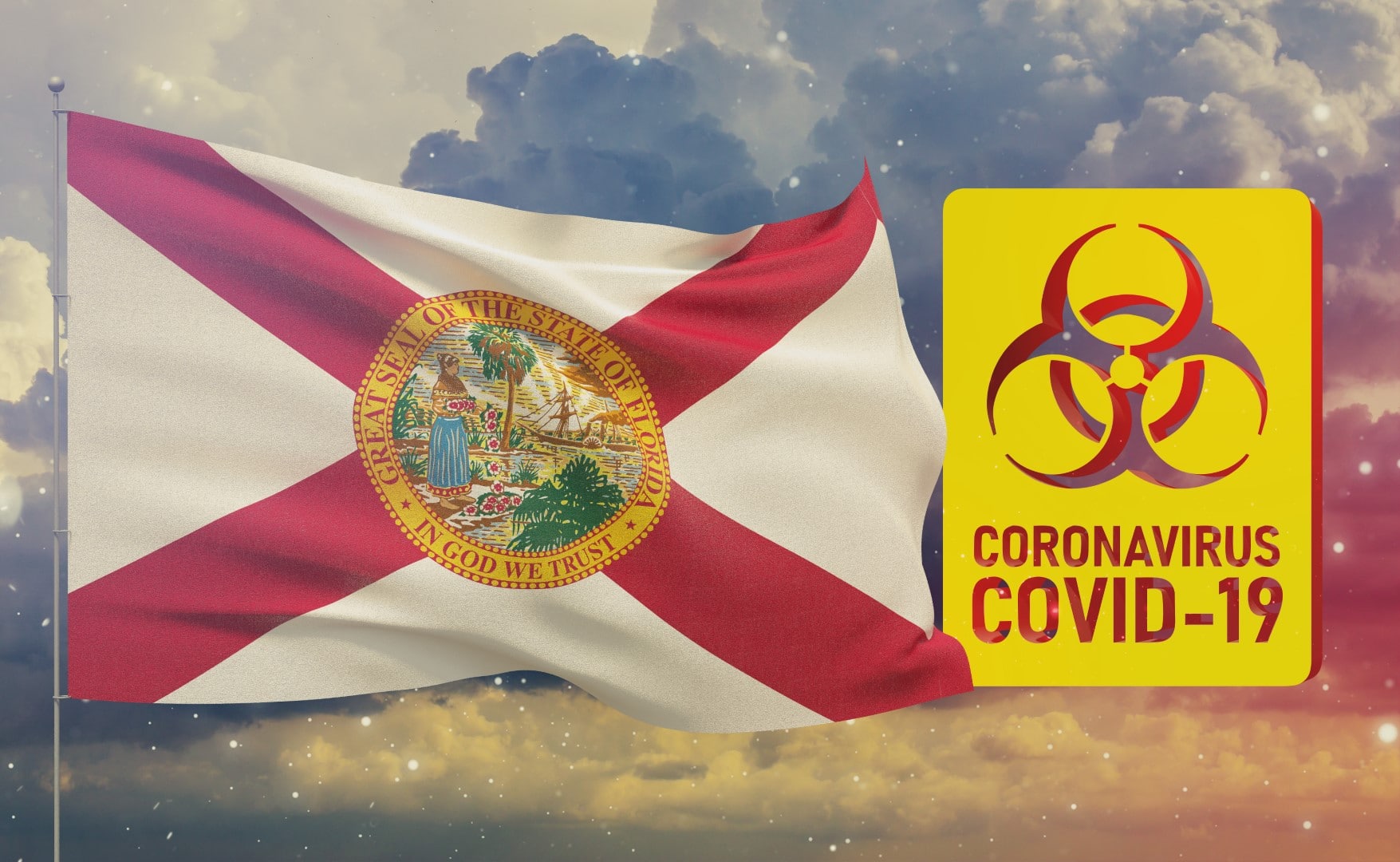 Attendees are being notified.
A Florida lobbyist who attended a recent Republican fundraiser near Jacksonville has tested positive for COVID-19.
The lobbyist attended a reception at the Ponte Vedra Inn and Club on Thursday.
House Speaker-designate Chris Sprowls confirmed the situation.
"I have called every member present and we are in the process of calling every attendee to notify them. We are encouraging all of them to self-quarantine and/or get tested as soon as possible. While there were precautions made available, further gatherings in the near future have been canceled," Sprowls said.
Among those in attendance were Sprowls, future House Speaker Paul Renner, Reps. Cord Byrd, Wyman Duggan, Elizabeth Fetterhoff, Jason Fischer, Tom Leek and Clay Yarborough as well as House District 18 candidate Sam Garrison and a handful of lobbyists.
"Yesterday, I was informed an individual at an event I attended last week subsequently tested positive for Covid. This morning, I was tested and am thankful to announce my results are negative. Jordan and our family continue to pray for the positive individual and other attendees," Yarborough tweeted Tuesday.
The infected lobbyist told Florida Politics that they woke up Sunday with COVID-19 symptoms. They were confirmed positive after being rapid-tested Monday.
Another lobbyist who briefly attended the event and asked to remain anonymous told Florida Politics that they left after entering the reception and seeing no one wearing masks.
Some attendees also attended an event Saturday with Vice President Mike Pence where he thanked members of the Republican National Host Committee for their work on the Jacksonville event.
Byrd attended the fundraising reception on Thursday and then the Pence event on Saturday.
Photos from the Saturday event show that not every guest was wearing a mask and social distancing was not in place, at least not exclusively. A photo with Byrd shows him with attendees shoulder to shoulder with no masks.
https://twitter.com/CordByrd/status/1282096264239349760?ref_src=twsrc%5Etfw%7Ctwcamp%5Etweetembed%7Ctwterm%5E1282096264239349760%7Ctwgr%5E&ref_url=https%3A%2F%2Ffloridapolitics.com%2Fwp-admin%2Fpost.php%3Fpost%3D348621action%3Dedit
Organizers of the RNC event say precautions were taken.
"The host committee temperature checked, provided masks in the health screening tent, encouraged guests to wear them inside and socially distanced the space into 6-foot grids for guests," said Erin Isaac, spokesperson for the RNC Host Committee.
https://twitter.com/CordByrd/status/1282093142481805313?ref_src=twsrc%5Etfw
Senate President-designate Wilton Simpson confirmed to Florida Politics that two fundraisers which had been on the books — one in Naples and another in Pebble Beach — had been previously canceled out of an abundance of caution. A spokesperson for Simpson said Monday night that future events will continue to be evaluated as the coronavirus outbreak dictates.
This isn't the first time lawmakers have had a scare.
Byrd was among three lawmakers who temporarily self-isolated during this year's Legislative Session in early March after they attended the Conservative Political Action Conference, or CPAC, where another attendee was later diagnosed with the virus. Rep. Anthony Sabatini and Thad Altman also isolated after the event.
Republican Rep. Byron Donalds and House Democratic Leader Kionne McGhee also self-isolated after attending the American Israel Public Affairs Committee conference where three attendees later tested positive.
Those self-isolations led to a temporary House floor recess to sanitize desktops and surfaces.
For other lawmakers, the scare culminated in a positive test result.
Rep. Shevrin Jones, who is currently mounting a campaign for Senate, announced earlier this month he had tested positive. Jones' parents and older brother have also tested positive.
U.S. Rep. Mario Díaz-Balart and Miami Mayor Francis Suarez also contracted the virus early on in the outbreak.
And on Monday, Palm Beach County State Attorney Dave Aronberg and Palm Beach County Property Appraiser Dorothy Jacks both announced they had tested positive.
Here is the invite to the event.